Mortgage free in my 20s, my property has almost doubled in value,  and no matter what happens, I'll always have a roof over my head…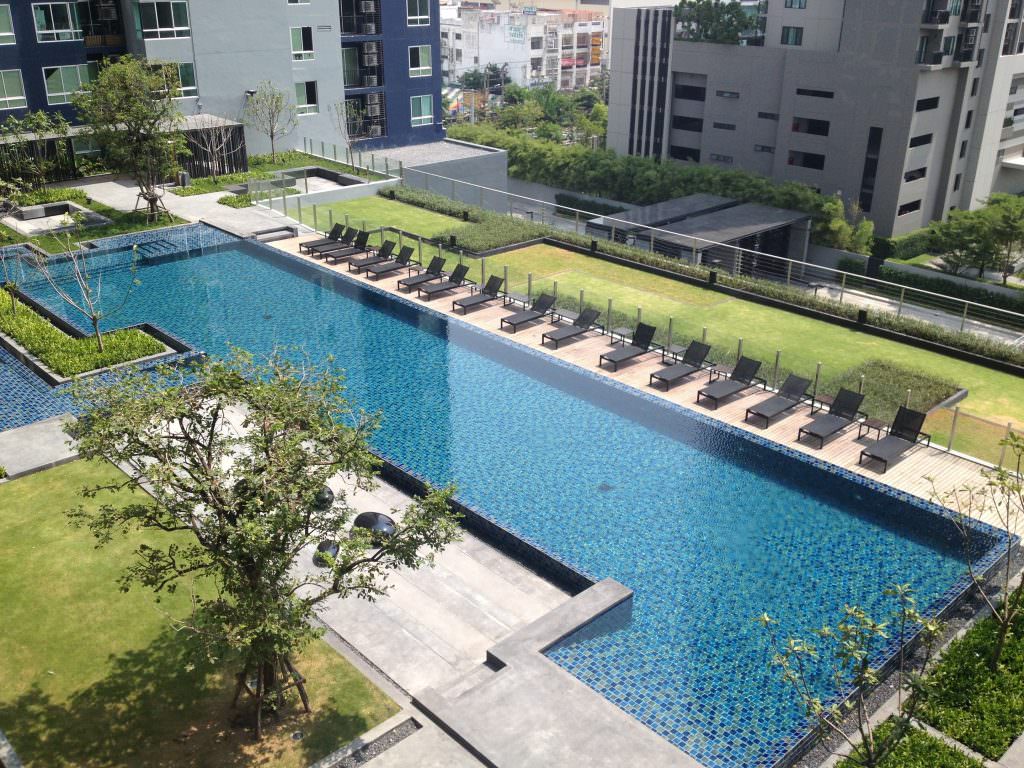 Leaving Ireland for good at 22 and traveling the world for years on end has proven to be a pretty epic journey, 193 countries, and enough experiences to put in 10 books. But as I approached 30 years old, I realised something quite personal. For me, it's not enough just to travel indefinitely, security and peace-of-mind have a lot going for them, and whilst I don't know if that's an inherent longing for these things, or a societal construct, what I did know was that I wanted some of it.
The pangs for a touch of security started to hit me about 27 years old, I was loving my travels but being broke was getting old. How do I progress from here? What about supporting a family, buying a house etc?   So I started taking blogging seriously, ended up doing quite well out of it, and as soon as I had enough money to buy a property, I went all in and spent everything I had on a new condo in Bangkok. My bank account was back to zero again but it's proven to be one of the best decisions of my life.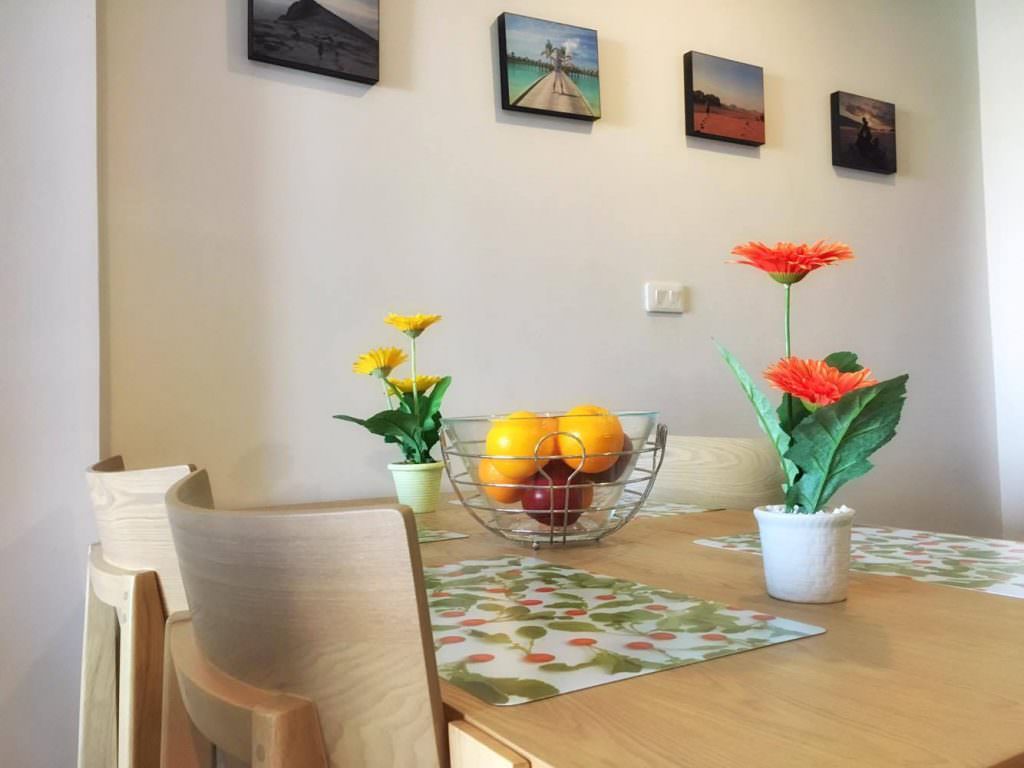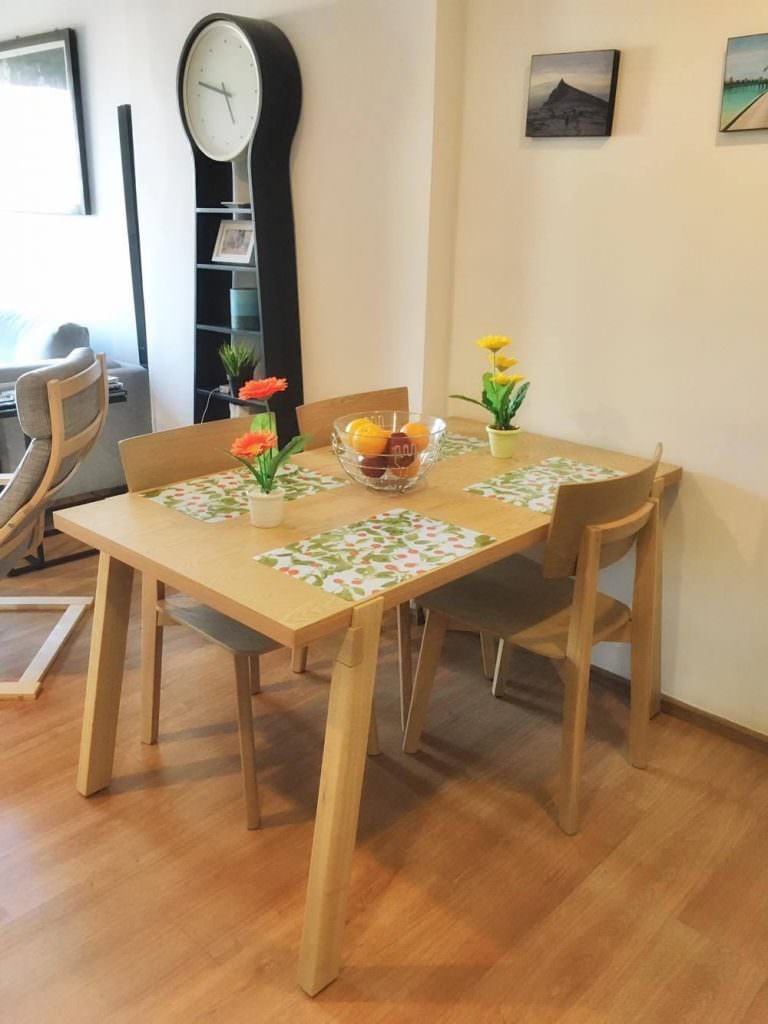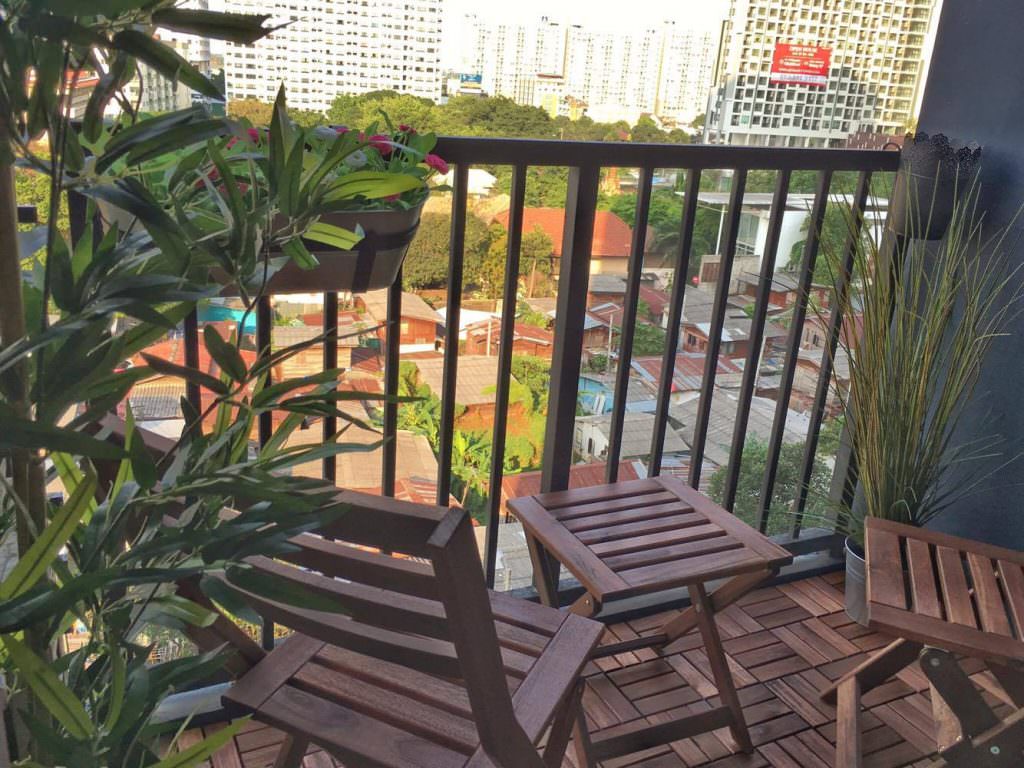 Buying a condo in Bangkok
I was living in central Bankok, sharing a place with a close friend we paid 25, 000 a month rent ($710). I knew blogging was booming and my current account balance had recently broken the £80, 000 mark ($120, 000 – a huge landmark figure in my life, I had never seen a bank balance like that before, and never imagined I'd withdraw money for dinner one evening and see a 6 figure balance staring back at me, and without a real job, amazing). At the current exchange rates that was about 4 million Thai baht, so that was my budget. I had been broke all my life, so now I had $120k, I was gonna spend the whole $120k on an apartment and be broke again, no problem. I wanted to know if the online money collapsed, I'd have a nice place to live forever, so I was ready.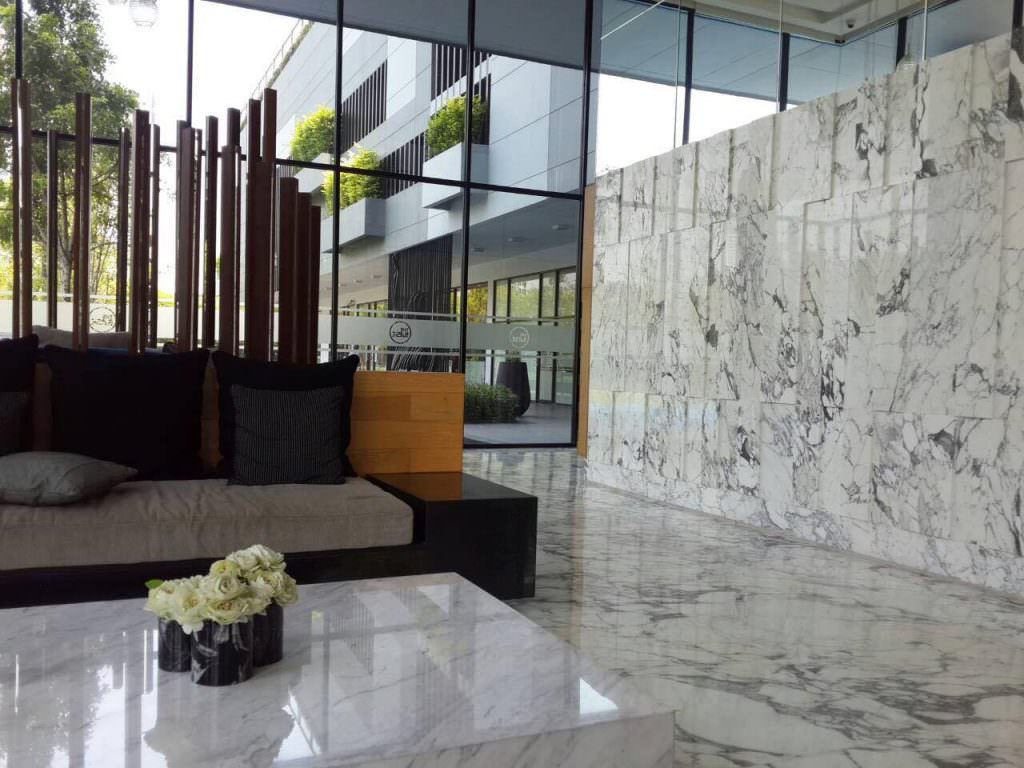 Can foreigners buy property in Thailand?
Foreigners can buy apartments and condos but we can't buy land, so that means no houses. So I searched and searched for nice apartments that I could buy. Should I get a big one in an old apartment? or a new build? I had no idea. After plenty of research I decided to buy off-plan (that means the building isn't finished yet, a little risky but you get great deals). To ensure that the off-plan property would be finished, I was only open to buying a condo from a respected, famous developer in Thailand. A developer that had ALWAYS finished their projects, they had a brand to upkeep, I thought that would minimise my risk. I came across an apartment complex in 2014 called 'The Base', it was developed by Sansiri (one of the top developers in the country, so the price per square metre is higher, but you're guaranteed they'll maintain the upkeep of the property and facilities well into the future). The fact is was named 'The Base' and I had constantly been talking to my mum and friends about how I'd love 'a base' in Bangkok screamed out from the computer. It's too perfect.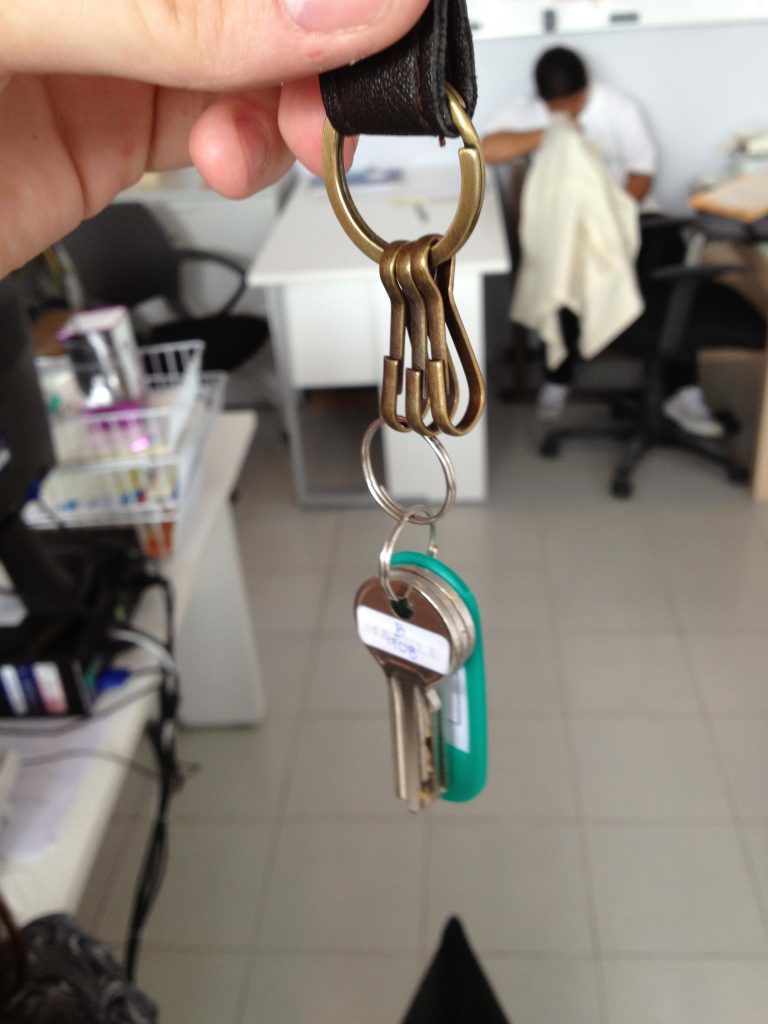 The development was due to finish in a few months. It was on Sukhumvit, the main road in Bangkok, but a few stops on the BTS skytrain out, in a cool area called On Nut which meant that it was a little cheaper, and that I could afford a 2 bed, 2 bath place. Also, I loved the idea of living in On Nut, I had stayed slap bang in the centre of Bangkok for 2 years and it's too much. Skyscrapers on your doorstep, no local food, it didn't feel like Thailand. On Nut felt more Thai, amazing street food, cool coffee shops, and still only 10/15 mins on the train to the city centre. Not only that, but it was only 500m from the train station.
I went to visit the development, checked out the gym, the pool, the futsal court, the basketball court. I couldn't believe I would own a place with all these facilities – a pool and a gym, life changes fast! Done, gimme one, where do I sign?!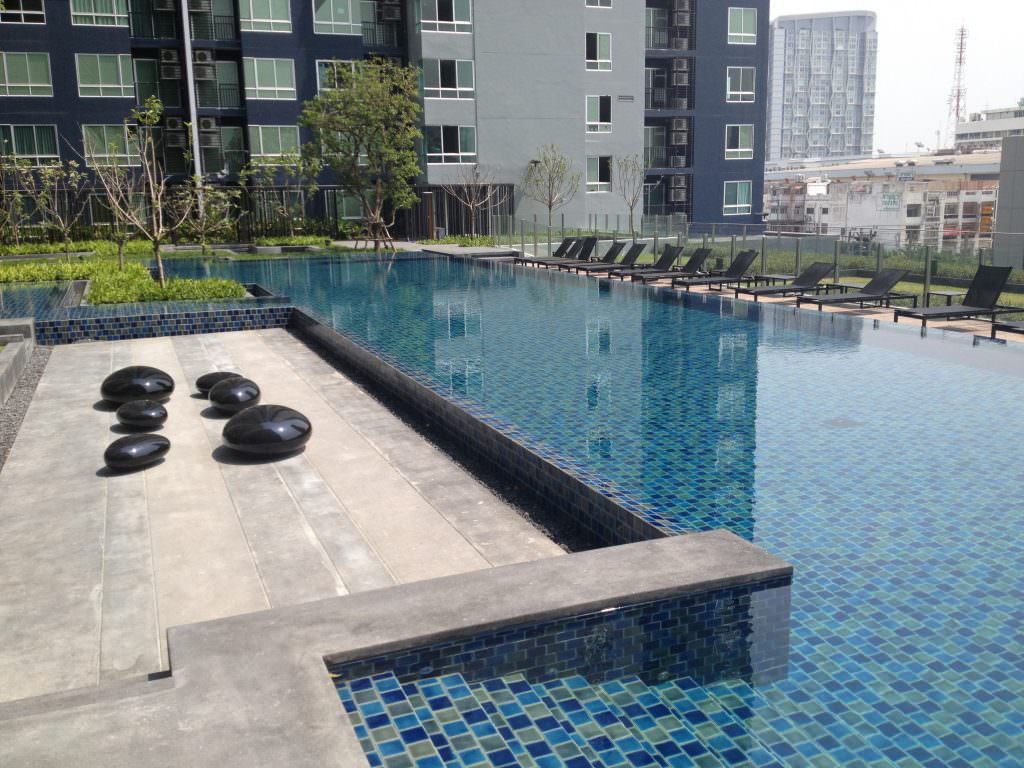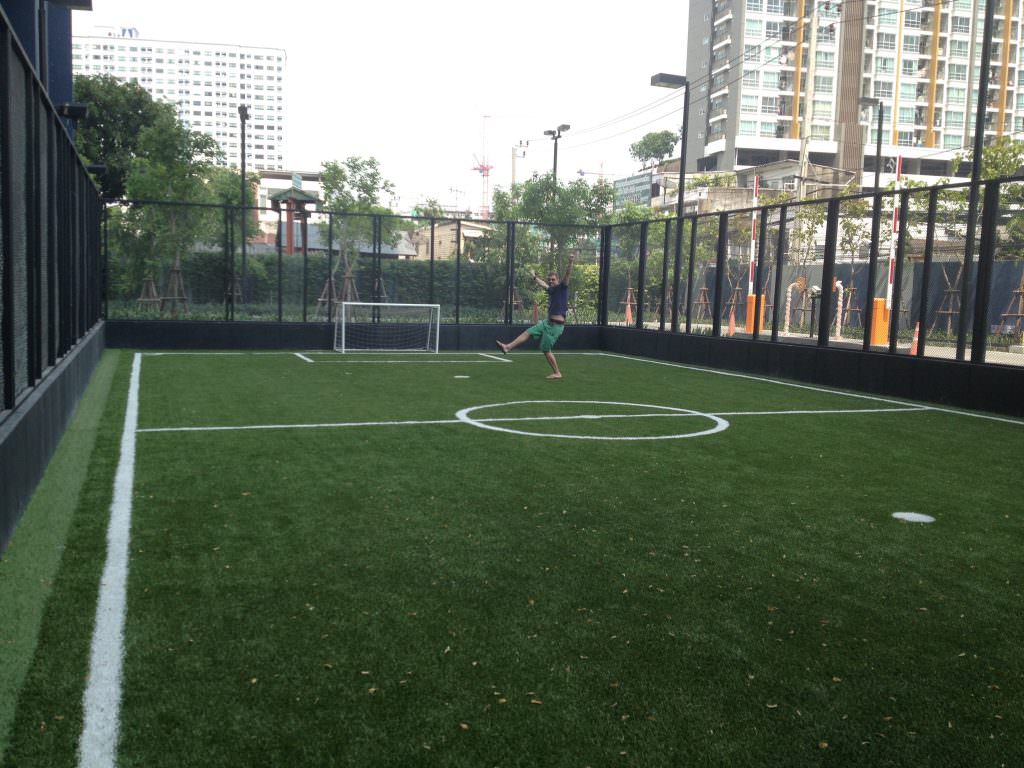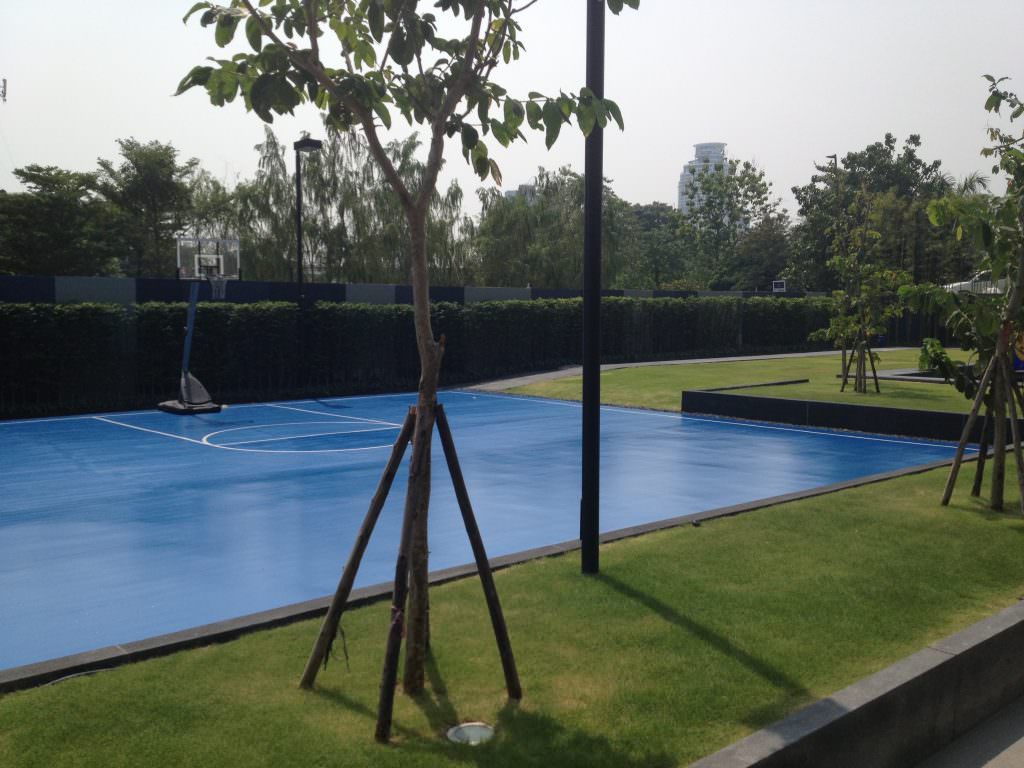 The 2 beds were priced around 3.8m to 4mTHB ($110k to $115kUSD), just about within my budget. I mightn't have much left to furnish the place, but the money was coming in fast and I had my heart set on it. The property was already entirely sold out, so although it wasn't yet finished I had to buy from a re-seller. I got a list of all the resell properties in the building, with their corresponding prices. 3.81, 3.85, 3.9, 4.1M THB. Ok ok, keep looking… 3.15mTHB ($90K). There was one condo strangely cheaper. I thought it was a scam, but I organised a meeting the next morning with the Thai lady (long story but she broke up with her husband in India, was gonna move back to Thailand, then just before she was due to pay the balance on her new condo, they got back together and now she wanted a quick sale before paying the balance!). We met, she was awesome, I was still scared because it was sooo much cheaper than the others but I signed on the spot. The previous day I had already transferred 4mTHB ($115k) to my Thai bank account (that I opened on my tourist visa here, madness). Because there was no mortgage, no finance, no laywers I bought out the Thai lady's option on the place (10%, about $12kUSD), and then I transferred the rest of the amount to the developer.  That was a scary process, it still only took an hour, but seeing that money disappear was gut wrenching! The next day I went to the office in the condo building and got my keys, they walked me up to the door and let me in. "Welcome to the Base, Sansiri sir".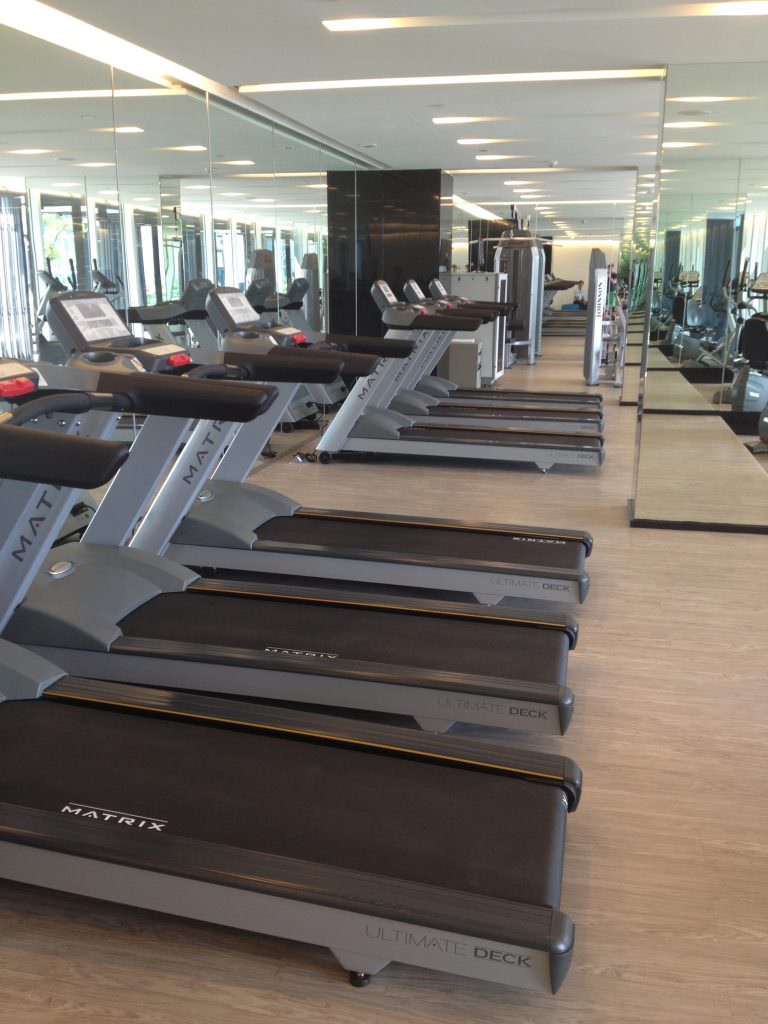 I actually bought a non-furnished package, but as we walked into the building the units had all been installed, the sofa was there, the kitchen table. They had accidentally given me the furnishing packages. This being Thailand that amounted to "Oh, you have the furnished package, maybe it's a mistake, no problem" and that was the end of that. Brilliant.
Furnishing your apartment in Thailand
From there I was eager to stay in my new place. So with nothing in the condo, no sheets on the bed, I slept there my first night and loved it. The next day and a half, I furnished the whole apartment. Because the price had been almost 900, 000THB ($25k) than I was prepared to pay, I had all that extra money sitting in my Thai account.  That meant straight to Ikea, in MegaBangna. Along that street they also have Index living mall and a lot of other furnishing places so you can get it all down there. Within MegaBanga Mall they not only have Ikea but a hundred other electronic stores, clothes stores etc so you can get pretty much everything you need. If you're on a super tight budget, all the local Thai markets can help you out too. The Talat Rot Fai (train market) and of course the world's biggest weekend market (Chatuchak Market) are waiting for you.
If you're on a super tight budget, all the local Thai markets can help you out too. The Talat Rot Fai (train market) and of course the world's biggest weekend market (Chatuchak Market) are waiting for you.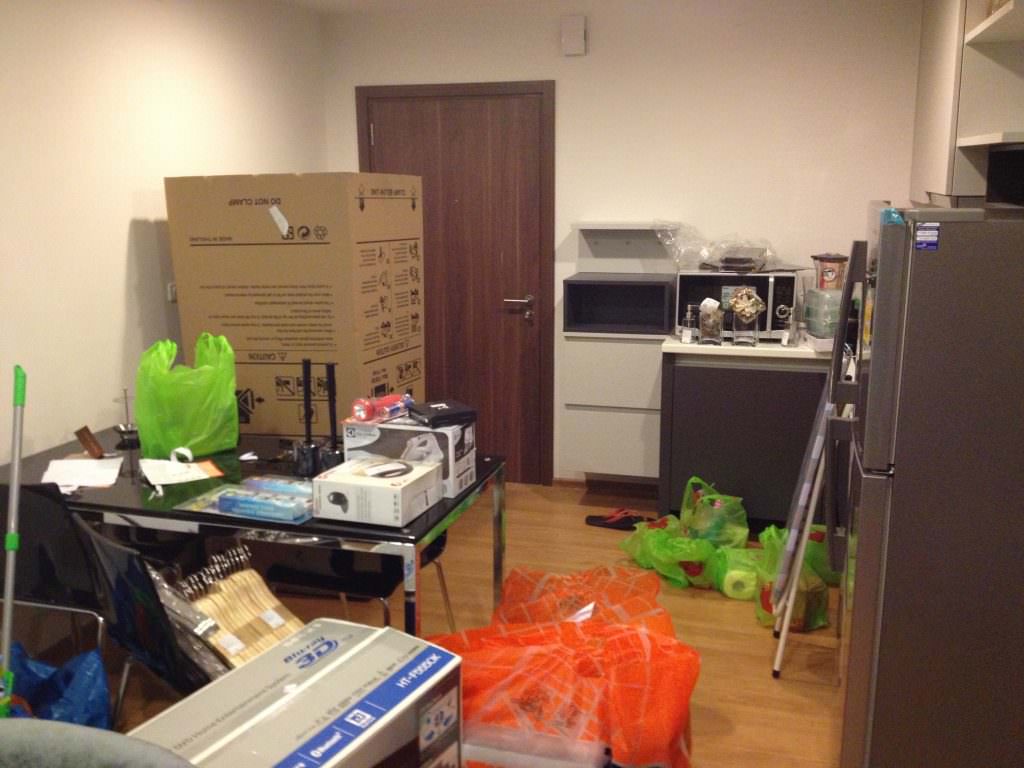 Bills and Expenses
Each year I have to pay around $500USD for condo maintanence fee, other than that my water bill is about $2 (yes 2 dollars) a month, my electricity is about $50 a month (I have 2 aircons on constantly, not to mention an oversized TV, playstation, laptops constantly on too). TV and wifi is another $20 so that's all in about $75 a month for bills, plus $40 a month condo fees.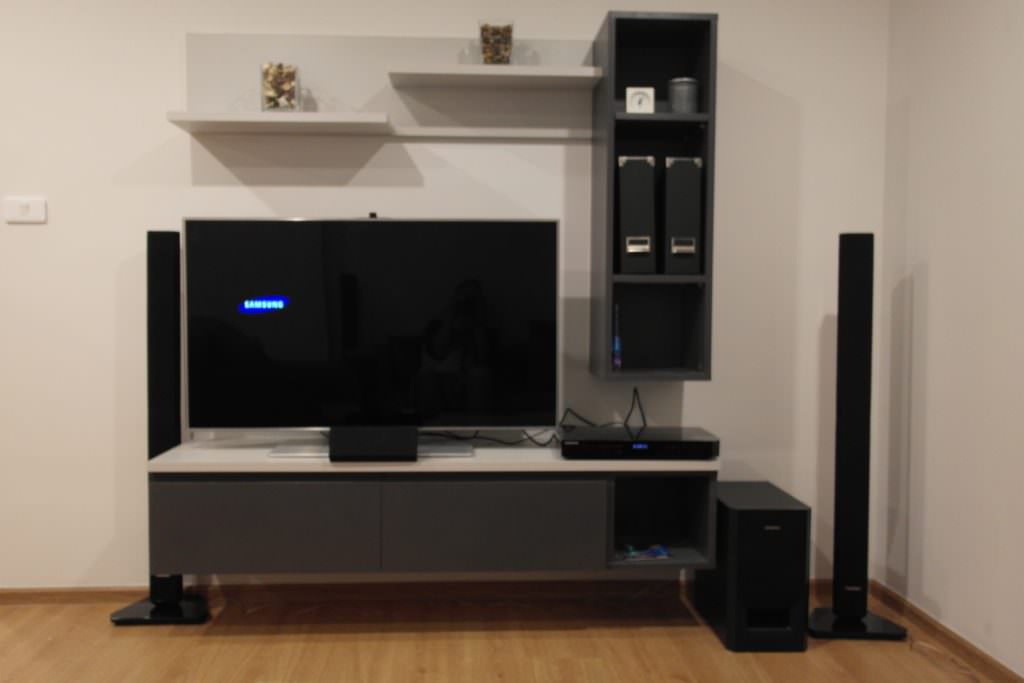 Rent
Now I live rent free, a wonderful, amazing feeling. If I want to rent my place out, it would rent for just shy of $900USD per month, or $10k or so a year. A very nice guaranteed income everywhere if you wanna jet off traveling.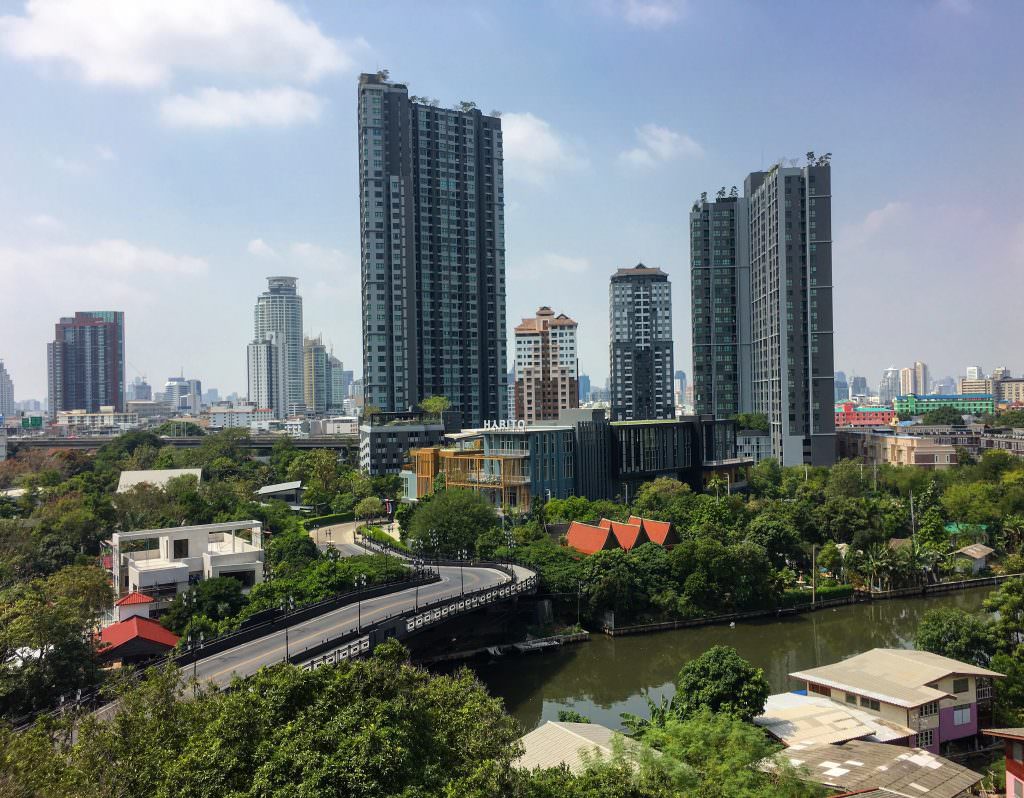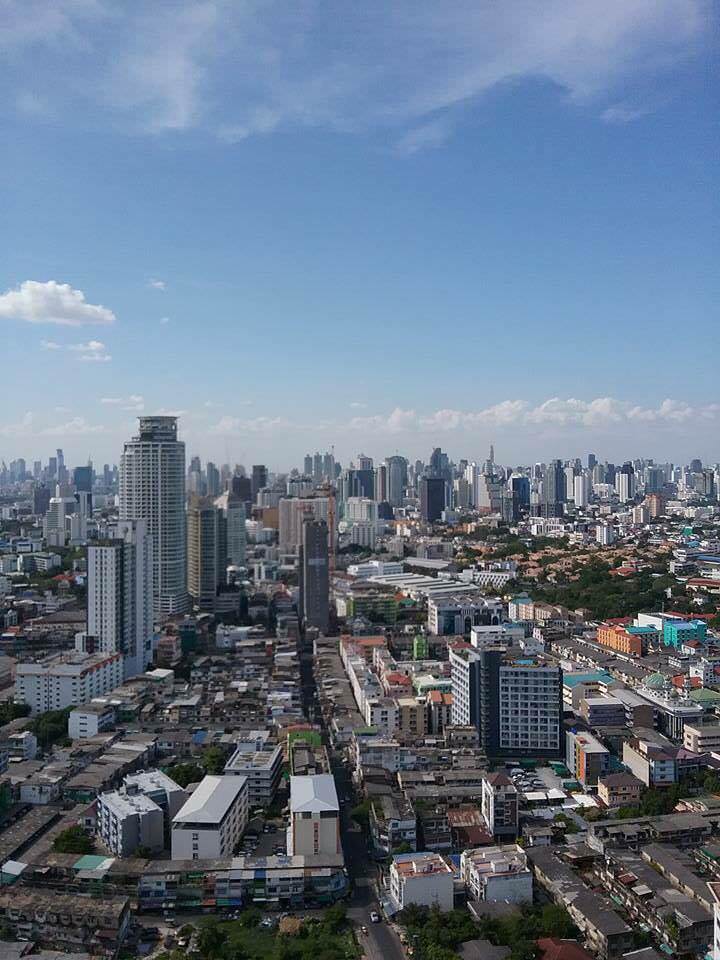 Capital Appreciation
I bought my place for 3.15m, it's now valued at 6m baht ($175k USD, an increase of 90% in less than 3  years). So many people in Thailand told me not to buy a place, premonitions of over-supply, of an Asian crash, but people will say that about every city around the world. "He who dares, wins". Now I live rent free with an appreciating asset, and a rental property for life should I choose to move on. I'm glad I didn't listen to the naysayers.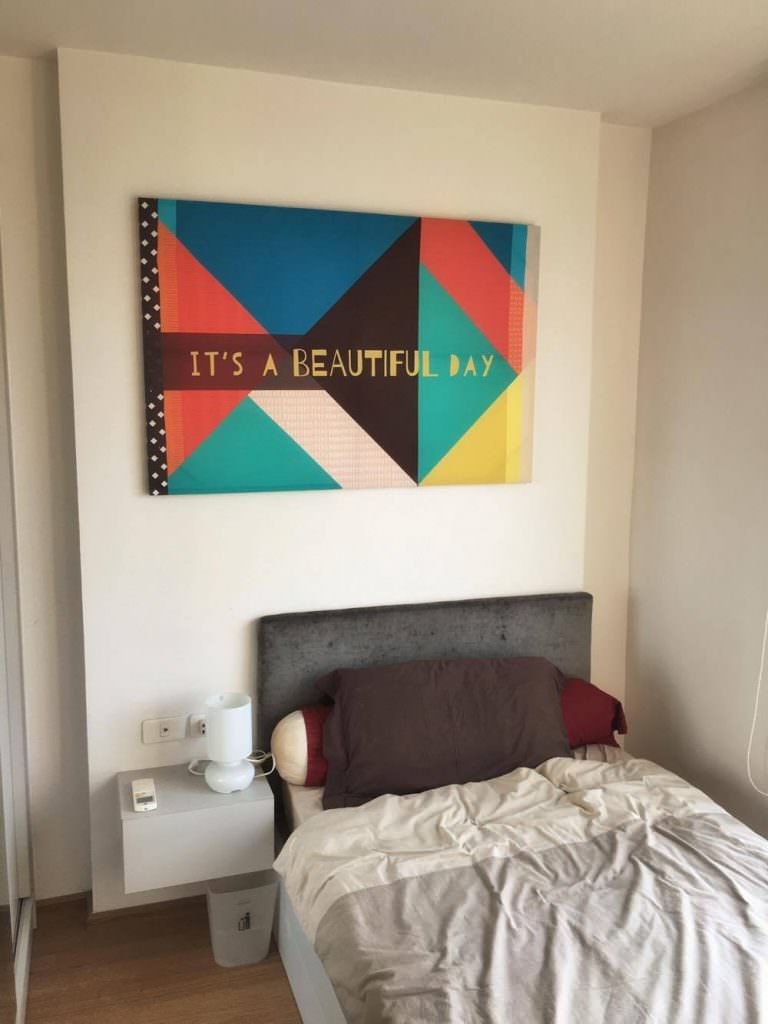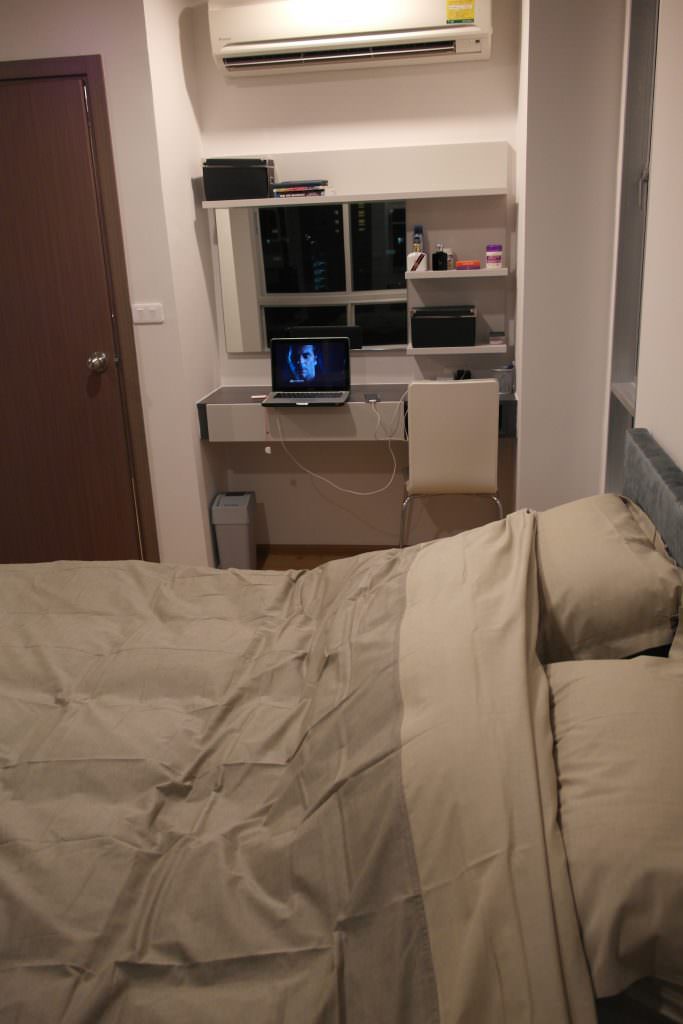 Buying on Finance?
It's possible, but difficult, to get a mortgage in Thailand. If you're an expat, with a job here, you can get a 50% mortgage  (so that means 50% deposit), but rates are running at 9% so it's super expensive. Better to buy a cheaper place, or save a bit more money and buy outright in my opinion, or remortgage something back home if you're lucky enough to be in that position.
Would I recommend people buying a condo in Thailand? For me, it's worked out really well. When I'm on the road all year it's so nice to know I have my own pad to return too, and honestly, not having to pay rent is such an amazing feeling. So yes, I would recommend it. I'd also recommend buying off-plan, do your research and only go with a developer of repute, but that's where you're gonna get the biggest capital appreciation.
I'm strongly considering buying a second place, maybe in Chiang Mai, so my recommendation doesn't get much more convincing than that!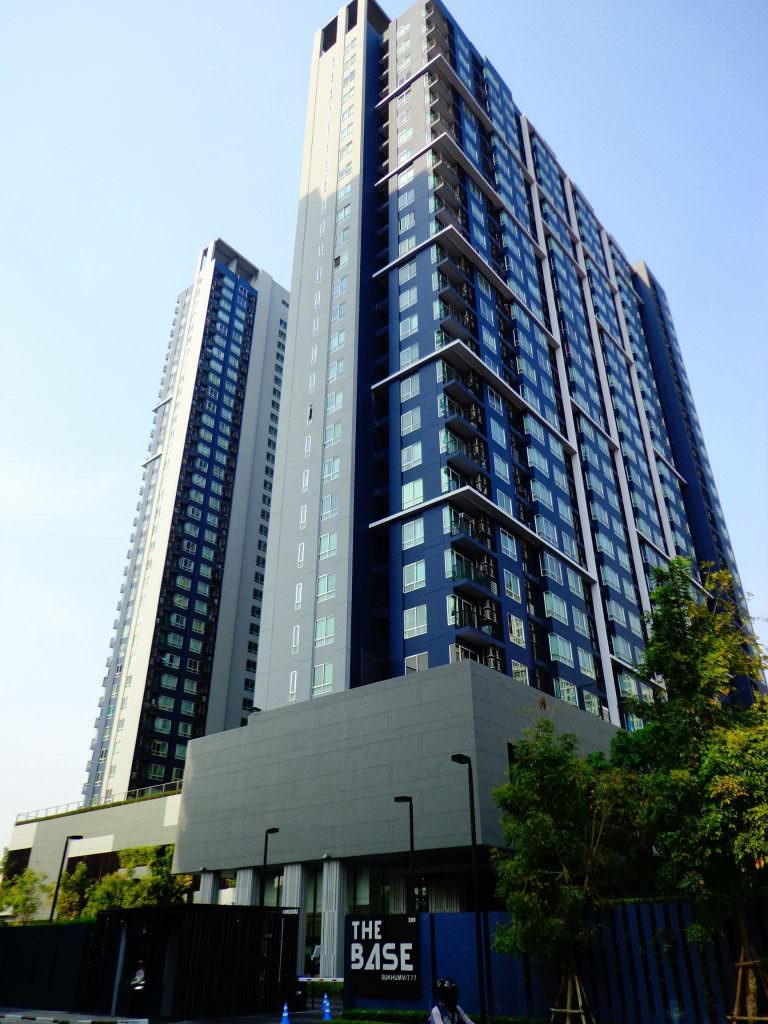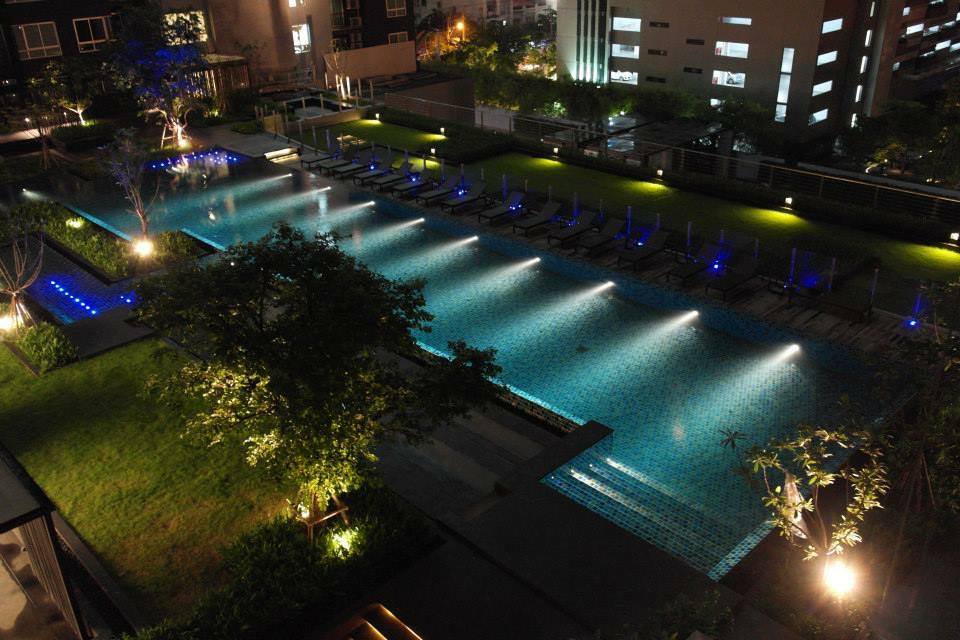 Blogging changed my life, I can't believe just how much it's changed, and how quickly.  I've since bought more property and my place in London is half as nice and almost four times the price! If you wanna know how I did it,   here's how to start a travel blog of your own…  Dont be one of the crowd, life's too short for that.