Temples, treks and tigers are all well and good when you're on the road. But sometimes you just need to cut loose and party. With new party hot spots popping up all around the world, it can be tough to choose where to head for thumping base lines, shots of tequila and general debauchery.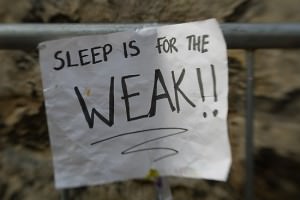 I should add a special shout out to Beirut, Lebanon as my favourite party destination of recent travels but when it comes to pure party atmosphere, old is gold. Ibiza, in the Spanish Balearic Islands, has for years been one of the world's party hotspot and regardless of the press it gets, not much has changed! The island is a proud possessor of some of the best and biggest nightclubs in the world but these famous dancefloors don't come cheap. Cover charges of $50 are common and $10 drinks may burn a hole in your wallet but sometimes you just need go crazy so change out of those flip-flops and vests, don your gladrags and check out 5 of Ibiza's top clubs:
Space: Crowned with the title of being the 'Best Global Club' at the International Dance Music Awards in 2005 and again in the year 2006 Space has captured the hearts of thousands and thousands of clubbers all over the world. This nightclub is in Playa d'en Bossa which is located on the outskirts of Ibiza Town and at a close proximity to the airport. Space has an open terrace which is the most distinctive feature of the nightclub. Sunday nights at Space are considered to be the most popular nights. Any club in the world that has one Best Global Club TWICE deserves a visit, so head on over and get loose ladies and gents. Just don't expect to remember too much of it the next day!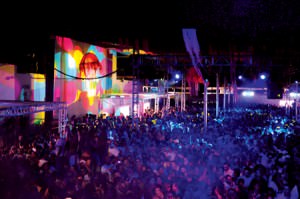 Privilege: It is credited for being the biggest nightclub in the world where a number of International celebrities like P. Diddy, Jade Jagger and Madonna has played host here. This nightclub lies sandwiched between San Antonio and Ibiza Town. Other unique features of the nightclub are its 25 meter high ceiling, tall windows which render picturesque views of the island and a swimming pool. It hosts all night party during the summer season and also some special weekly events. It has a capacity to occupy 8000 occupants. This place rocks.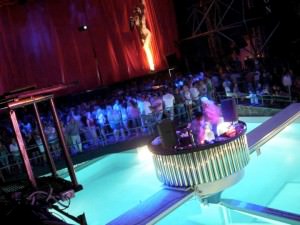 Amnesia: The aptly named Amnesia doesn't kick off until around midnight but it runs till dawn so pace yourself guys – it's not a race! During the summer months it attracts a huge influx of international tourists. The club can accumulate as many as 4000 people and often features superstars DJs like Paul Van Dyk and Deadmau5, the world famous Cream parties are held on Thursday nights so get your credit cards at the ready for that whopper.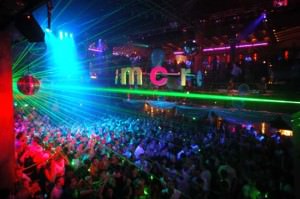 Café Mambo: If the chaos (whisper it gently) the sleaze of stag nights, and lads holidays if getting too much for you Café Mambo holds an whole different vibe. It is located on San Antonio and is a major attraction for both locals and holiday goers. The parties at this nightclub attract the beautiful people so dress smart and don't hit the booze so hard! You can grab light snacks and cocktails and gear up for a night of drunken sophistication (wait, is that an oxymoron!? Surely not)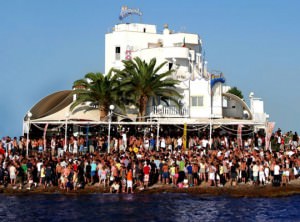 Pacha: First established on the Stiges beach in the year 1967 it later arrived in Ibiza in the year 1973. This nightclub remains open the whole year round and as host it currently has Sarah Main a popular Australian DJ. There are other renowned DJs like Peter Tong and David Morales who also are frequent visitors here. But beware, this place is pricer – the most expensive club on the island with regular cover charges of $70 and $15 beers, if VIP style is what you're after – look no further than Pacha.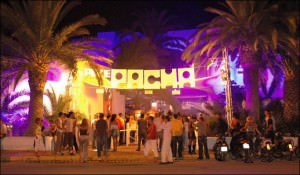 There you have it folks – enough dirty base lines, short skirts and fruity cocktails to give you the best night of your life followed by the hangover that promises "I'm never drinking again" – yeah, yeah we never learn. So if clubbing holidays are your thing, Ibiza will never let you down! Happy travels!