Windhoek is one of my favourite cities in all of Africa. Not only is it colourful and safe, but it has a whole lot to do for the discerning traveller that's looking for something between relaxation and adventure. With its European colonial history, much of the city retains hints of this era in its architecture, making for an interesting trip for those who love old churches, buildings and unique architecture from various colonial periods.

On my recent stay in the city I chose to stay at the quiet, secluded Fig Tree Guesthouse, a lovely little piece of quiet haven away from the hustle and bustle of the city. It was my first time there and I was impressed to say the least. Here's a run down of my personal experience at the Fig Tree in Windhoek.
Rooms
One of the things that truly stands out about the Fig Tree Guesthouse is the fact that there are only six rooms in total that are available – standard, business and one VIP Suite. This means that the service is top notch when you need it and a lot of things can be easily personalised to make your stay perfect.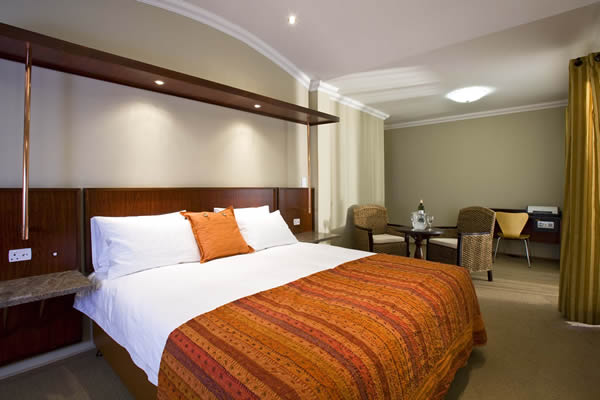 Considered a luxury guesthouse, the Fig Tree has spacious, beautiful rooms that offer air conditioning, mini bar and fridge as well as coffee and tea facilities so you don't need to worry about where you're going to get your cuppa from after a long day of exploring the city, you can make it the way you love it right in the comfort of your own space.
The rooms are all ensuite with modern, and high end facilities including showers and bathtubs for ultimate relaxation. The VIP Suite comes with a jacuzzi, so it's the perfect room to choose if you're on a special holiday like an anniversary getaway or a honeymoon.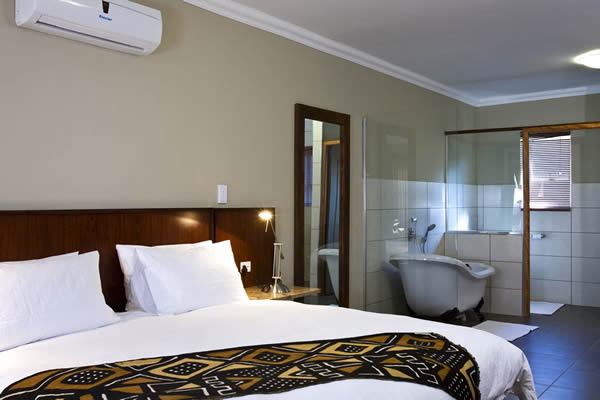 Facilities
The facilities at the Fig Tree are fantastic, and with only a small number of guests to cater to, the food, service and activities on offer are brilliant to say the least. The on site restaurant serves a hearty breakfast every day with options for lunch and dinner as well, offering delicious options for even the pickiest of eaters. The outside covered seating area is a great place to meet fellow travellers and exchange stories of sightseeing or safaris over a roaring bonfire beneath the huge, seemingly ancient fig tree, from which the name of the guesthouse is taken.

A swimming pool is on hand and available for those who want to take a few laps as a form of exercise or just to cool down during the heat of the day. An added bonus to the Fig Tree Guesthouse is that they offer laundry facilities as well as internet, so you can really relax and consider it a home away from home.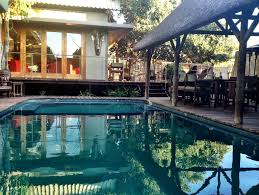 Location
The Fig Tree Guesthouse is conveniently located near the centre of Windhoek, making travelling around the city easy and fast. It's within walking distance to the main shopping mall in the city for everything you might need during your stay.
Why I Recommend Staying At The Fig Tree
I absolutely loved staying at the Fig Tree and felt like it was an incredibly special place. The small number of rooms gives it a truly boutique feel and the attentive hosts means you really get the best service available. Booking tours and activities with the reception was seamless and they're happy to provide any help you need, going the extra mile by arranging taxis and airport transfers and the like.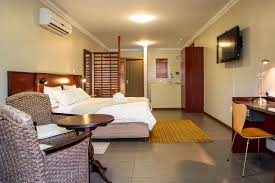 Overall, this is one of the most unique and exquisite guesthouses I've stayed in for awhile, and I really cannot rate it highly enough. If you ever find yourself in Windhoek, you need to check out the Fig Tree Guesthouse. You won't be disappointed, I promise!