A Weekend in London: Visit British Writers' Favorite Spots
Planning a weekend in London? Follow the steps of the most prominent British writers and drop into their favorite spots. You'll see they had perfect tastes!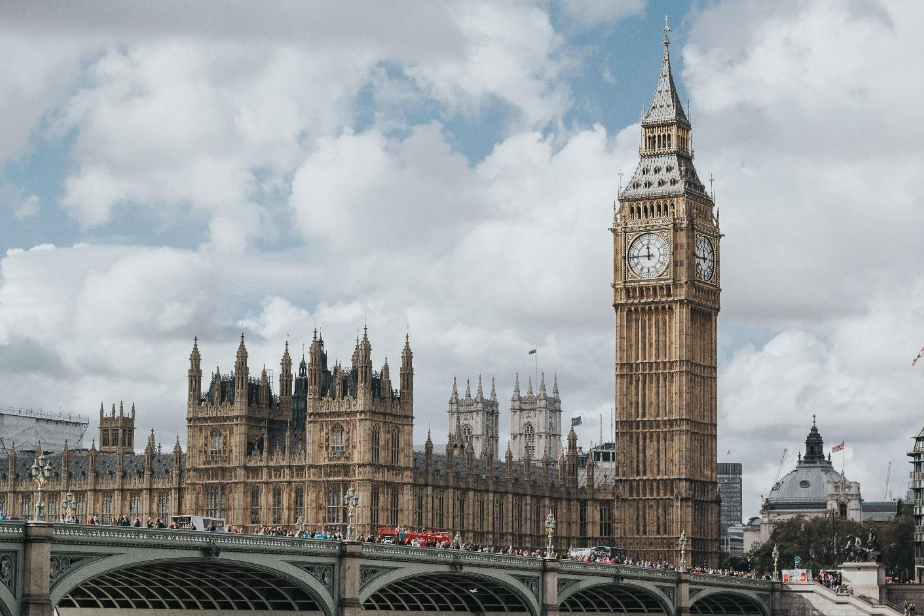 Even if you aren't a big connoisseur of English literature, it's always nice to take a selfie at the spot where one of the world's greats used to enjoy his or her time.
That's actually what you can always say to a roommate, trying to drag them off your college campus to one of the most spectacular capitals. But that shouldn't be a noble gesture of a soulmate who wants to help a friend get rid of depression, stress, and suchlike.
You're just like: "I need to write my essay in English Literature as a part of a larger creative college project, so I need you to take really good pics."
Yeah, that might sound somewhat selfish.
But Shakespeare once famously noted that if we were true to ourselves, we could not be false to anyone else. So, yes, such selfishness will cost you a weekend of complaints about the English weather, interrupted by exclamations like "Wow, what a great spot! We must take a photo here!"
Fortunately, it will pay off. Believe me.
So, if you want to make your next weekend both educational and entertaining, your trip route definitely should include a few spots which classics of British literature liked so much.
First, these places are really beautiful and have a very special, sublime and inspiring atmosphere.
Secondly, most of them aren't as popular among tourists as many other destinations in London. So, if you aren't excited about the idea of having other people's heads, arms, and legs on your photos, quiet spots where British authors used to spend a couple of hours (or years) are the option for you.
Thirdly, visiting these very spots can give a truer, better, and more distinct (and thus, an even more lasting) impression of London and, probably, entire England or the United Kingdom in general.  
Alright, it's high time to plan your weekend trip.
Bloomsbury Garden Squares
During the 1920s and 1930s Bloomsbury was a meeting place for such influential British authors as Edward Morgan Forster, John Maynard Keynes, Virginia Woolf, and their prominent colleagues. Besides, this area at some point welcomed Charles Dickens, William Butler Yeats, and Thomas Eliot.
And if the weather appears not to approve of your decision to stroll around the neighborhood, you can always drop into the British Museum nearby.
The George Inn
This is another awesome place to hide from London's drizzle. I'm not quite sure what exactly about this pub can attract you though.
Probably, that's the fact it is more than 400 years old. Or you may want to take a drink at the spot where William Shakespeare and Charles Dickens used to enjoy traditional beverages. Or, as I assume, you may simply fall in love with the interior of this pub so you'll be really unwilling to leave it.
The Fitzroy Tavern
Its regulars were George Orwell and George Bernard Shaw. Dylan Thomas is rumored to have written poems on beer mats to every woman who asked while having a drink at the pub.
The Fitzroy Tavern is generally known as another meeting place for British intellectuals, writers, and artists in the 1930s and 1940s. So, if you want to feel the spirits of creativity and intellectual cooperation, this is the right place to visit.  
The French House
This place does ruin all stereotypes about historical enmity between the British and the French. The pub prides itself on welcoming poets Brendan Behan and Dylan Thomas, as well as on implementing a strict rule: "no music, machines, television, or mobile phones". But if you imagine it as a quiet and cozy spot that your inner introvert may like much, then you shouldn't consider this pub as a must-visit place this weekend.
It's a place of friendly, lively, and loud conversations between complete strangers. But that's what personally I loved it for.
Ye Olde Cheshire Cheese
This is a pub, not a cheese store, just so you know. And it has no connections with "Alice in Wonderland", as far as I know. But as its first-time visitor I could compare it with nothing but a museum, where you can't touch anything because it's either extremely valuable or both extremely valuable and fragile.
Yet as soon as your first surprise lets you alone with the beauty and atmosphere of the place, you'll see what British greats loved it for.
The pub still quietly remembers the visits of Dr. Samuel Johnson, Charles Dickens (it looks like he was a fine "clubber" of his time), William Thackeray, Sir Arthur Conan Doyle, and Gilbert Chesterton, as well as their overseas colleagues – Voltaire and Mark Twain.
Samuel Johnson's House
Take a 500-feet stroll from the pub to Dr. Johnson's house to see where the prominent contributor to the development of English language and literature worked on his magnum opus – A Dictionary of the English Language.
By the way, Samuel Johnson was known as a wonderful host. His house was always open to many famous writers and intellectuals of his time.
John Keats' House
If you wish to explore picturesque London suburbs but add some purposefulness to the trip, go straight to the edge of Hampstead Heath where you'll find a house English poet John Keats rented with his friend Charles Brown.
After Keats moved to Italy with the hope to reduce suffering from tuberculosis, many London celebrities found their shelter throughout the 19th century. Nevertheless, you'll still find his personal belongings there, as well as loving letters to his fiancee Fanny Brawne. Plus, you can take a guided walk around the neighborhood, weather permitting.
The British Library
Most London tour guides recommend starting your trip here, but my experience prompts me that it's better to leave it for your adventurous dessert. And make sure you have at least one hour to spend at the library.
But believe me one hour isn't enough to explore this marvelous place. At the end of the day, it's the world's second largest library. And even if you aren't a big fan of English literature and reading in general, be ready to become one after visiting it.