With the Olympics just around the corner, finding somewhere to crash in London is on the lips of the world! And unfortunately most of them don't come cheap. Finding accommodation in London really depends on what type of accommodation you are looking for. If you are looking for a small family run bed and breakfast, then there are a few of these available, but they will mostly be on the outskirts of the city and may be difficult to get to. If it is a larger but more affordable hotel, then there are many of those available throughout the city and they range from two to three star rating. If however you are looking for luxury accommodation in London there is plenty to choose from with five star hotels and boutique hotels there is plenty to choose from. There is also the choice of a private apartment, these can be rented out for a weekend or for a longer period of time.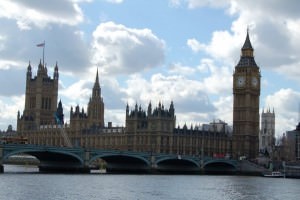 Choosing whether you stay in a hotel or in an apartment will really depend on your reason for being in London. If you are on a business trip then it may be advantageous to stay in a hotel, as many of the larger hotels have a business centre available that include free WIFI, photocopying facilities and the latest technologies, along with conference halls and meeting rooms. It may be difficult to arrange such meetings and technology in an apartment. However, an apartment will allow you to relax and enjoy the company of your colleagues in a family environment rather than having to go out to a bar or restaurant to entertain them, where it could be noisy or inconvenient.
Getting to your accommodation in London is easy as there are many ways to travel to your hotel or apartment. There are the tubes and train stations or bus services available, or if you prefer, there is the classic black cab that will take you right to the door of the hotel or apartment. Most of the hotels have their own parking areas, but if you are in a private house then there may be limited parking available or expensive parking meters close by.
Many of the hotels are close to the restaurants, clubs and bars, or if you are there to enjoy a night at the theatre there are hotels right in the theatre district. The apartments might not be that close to the centre and may require a taxi.
One major advantage of staying in an apartment over a hotel is that hotels can be noisy in the night with people coming and going at all hours. An apartment is usually spacious and you have your own front door to use and to close behind you at night. Within an apartment there is normally a kitchen area allowing you to eat and prepare food at any time of the day or night, whereas in some hotels, food orders may be restricted, especially breakfast sittings.
Whatever your reason for visiting the capital city of England, you will be sure to receive a warm welcome in any of the accommodation throughout London and have a wonderful time sightseeing and enjoying the amazing friendly English culture. Just prepare yourself for the hefty costs involved, this city is not cheap! :S