The postcards of Santorini all depict that same gorgeous scene, the white caves, the blue roofs, the Mediterranean sparkling. It is literally one of the most beautiful scenes in the world, so if you're coming to Santorini, do it right.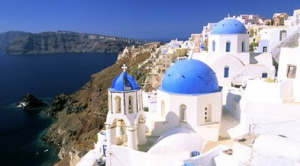 I stayed at Alexander's Boutique Hotel here for 4 days and it was without doubt the best hotel experience in my life. The boutique villas are actual caves, dug into the cliff face, with each of the balconies overlooking the sea. It's the sort of view you'll never tire of.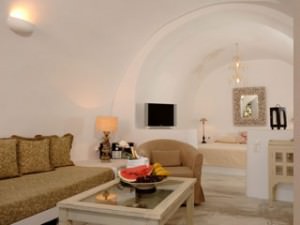 You wake up in the morning, call for complimentary breakfast and the staff have it waiting on your balcony for you to eat in your robe, with the view that most people have seen only in magazines literally on your doorstep, breathtaking. This was some hardcore ballin' backpacking stuff, I felt like Nicholas Cage in Lord of War and I loved every second of it!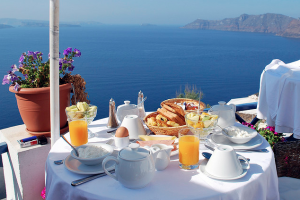 The staff here are great too, especially Yvetta, Daniel and Hans who can't do enough to make your stay the best imaginable. And then comes the owner, Alexander…
Alexander is a bit of a Santorini celebrity, and it's easy to see why. He effectively has a free flow of wine going on in reception every late afternoon and evening where he mingles with guests each day. This is nothing to do with business though, it's because he loves people and loves the interaction and everyone who meets him falls in love with him and his spirit.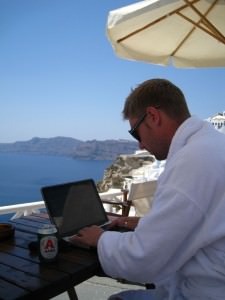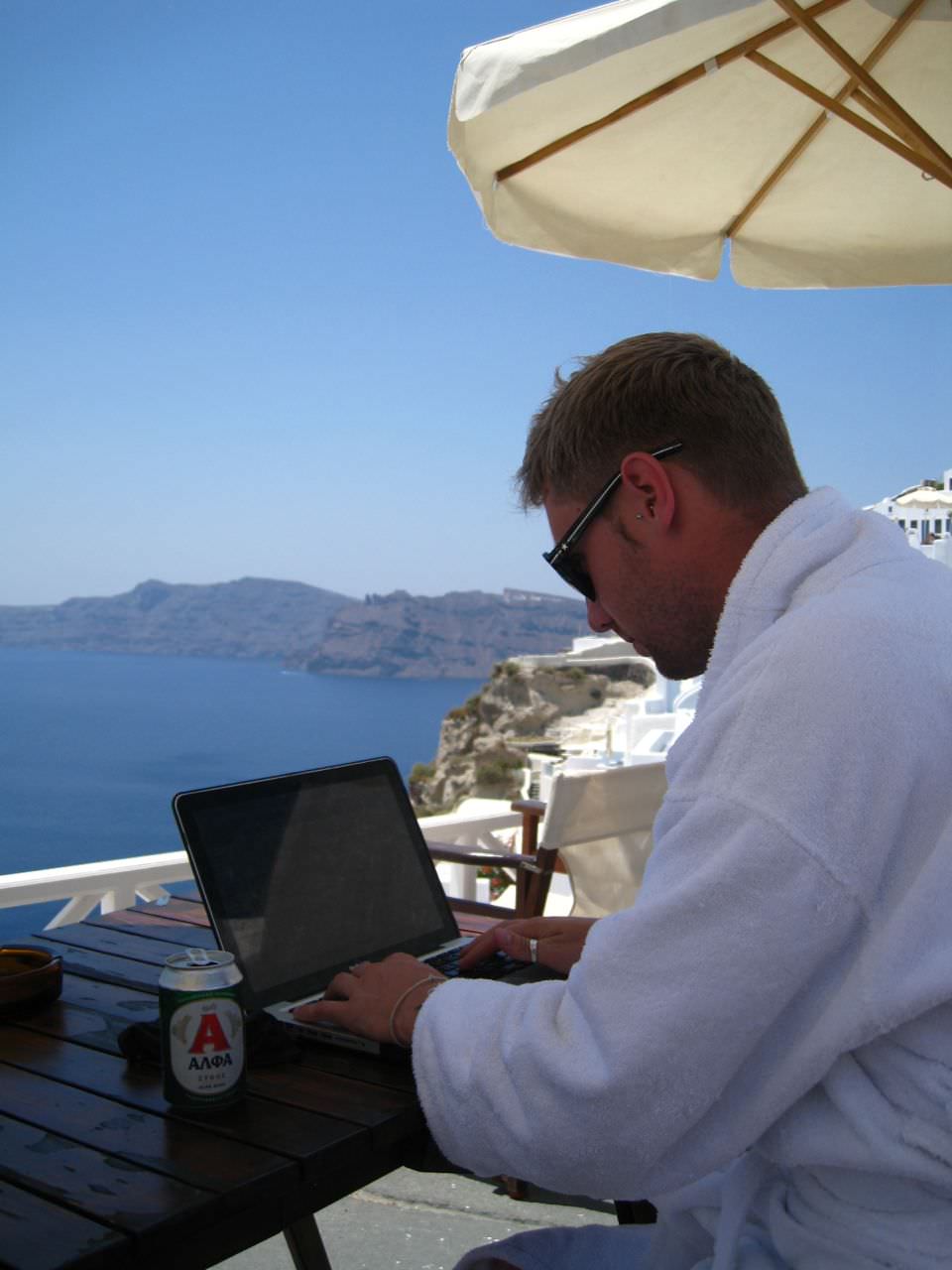 It's entirely feasible that he might take you to dinner on the beach, where his generosity was endless. You can't walk/drive 5 minutes without someone coming over to shake his hand, kiss him on the cheek etc.
"Young at heart" was a phrase invented for Alex, within 20 minutes of ordering dinner on our first night, our group on Alex's suggestion, were skinny dipping in the Mediterranean to work up an appetite for the feast ahead. Like Alex says, if you're coming to Santorini, do it right, and he certainly knows how to do it right! His hotel is most probably the best hotel in Santorini.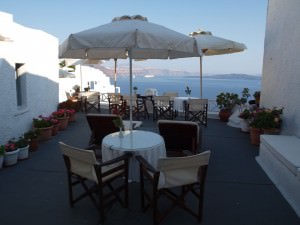 Santorini is a once in a lifetime experience, one where I felt I should enjoy it with some local wine and a hottub, temporarily saying goodbye to long bus journeys and cramped dorm rooms. I got fully recharged during my stay here, and I'm ready to hit the road again. But I'll say this, when you come to Santorini check out this place, it will blow your mind. And even if you don't sleep here, come and have a glass of wine with Alex, you're guaranteed some quality stories! Happy travels!