I'm about to embark on my epic journey through Mongolia, Russia and Kazakhstan on the transsiberian railway. Trying to keep it cheap, I wanted to buy the tickets destination by destination as opposed to buying the whole thing in one purchase, it gives me a lot more freedom that way too. I can get off when and where I want, I'm not stuck to any specific dates etc.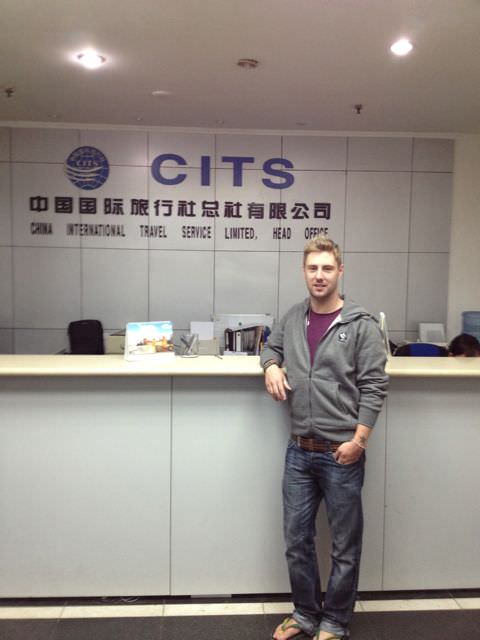 If you wanna buy your train ticket from Beijing to Ulaan Baatar, Mongolia you don't buy it at Beijing railway station. You have to buy it from the CITS (China International Travel Service) in the Beijing International Hotel. The hotel is only a 10 minute walk from the railway station.
The process only takes about 10 minutes, you need your passport number and cash, other than that it's simple. Now I just wanna get going. Next stop, Mongolia!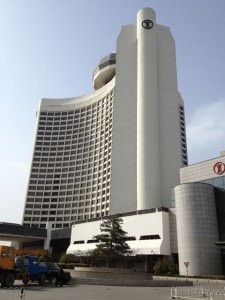 How to get to the ticket office:
Take the subway. Line 2, to Jiangoumen station. Take exit A and take a right out of the train station, walk about  200m to the 'Beijing International Hotel'. Walk into the lobby, take a left and the office is right there. They speak great English and it's open 7 days a week.
Don't buy it online, and don't buy it from any 3rd party agencies. Do it yourself! It's easy  and cheaper.
If all else fails, show the pic below to the taxi driver: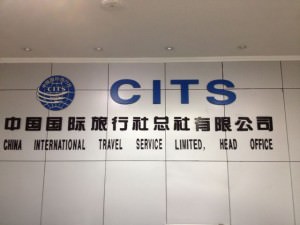 How much is the train from Beijing to Ulaan Baatar?
There are 3 classes of train, 1st class, soft sleeper and hard sleeper. The prices are as follows:
1st class:                      2241RMB/$355
Soft Sleeper:              2056RMB/$326
Hard Sleeper:            1430RMB/$226
You can only pay in cash (no cards) and only in Chinese currency. There's an international ATM in the hotel.
I chose hard sleeper, which is great. You have a private 4 bed cabin, sheets, pillows etc. definitely the best value for money.
How long does the train from Beijing to Ulaan Baatar take?
It leaves at 8.05am from Beijing Railway Station, and arrives in Ulaan Baatar 2pm the following day. So about eighteen hours or so.
What days does the train go from Beijing to Ulaan Baatar?
The train runs twice a week, on the Tuesday and Wednesday mornings.