If the thought of munching down on some lambs penis for dinner gets you going, then I've got a trest for you! Donghuamen night market is the pimp daddy of all weird street food, with starfish, spiders, bees, dog, ostrich and centipedes all on the menu. Yum.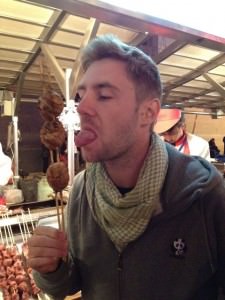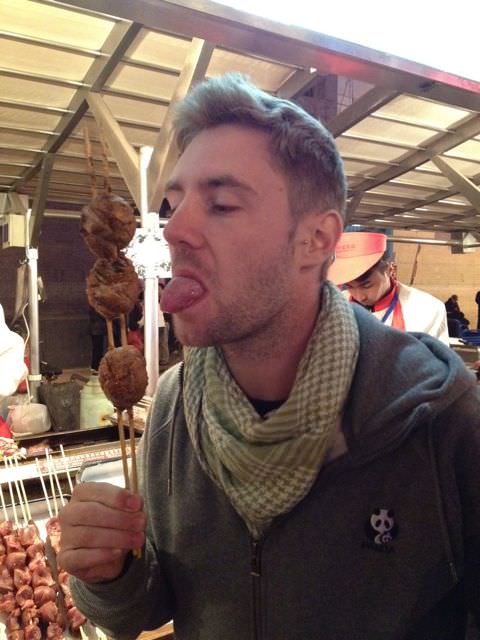 This is the second time I've been here, so I promised myself I wouldn't eat any crazy stuff but peer pressure, macho bullsh*t rendered my promises redundant and before long I was shoving stuff in my face with vigour.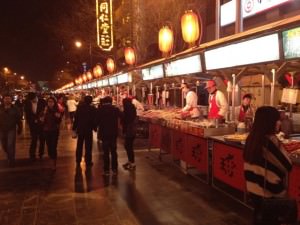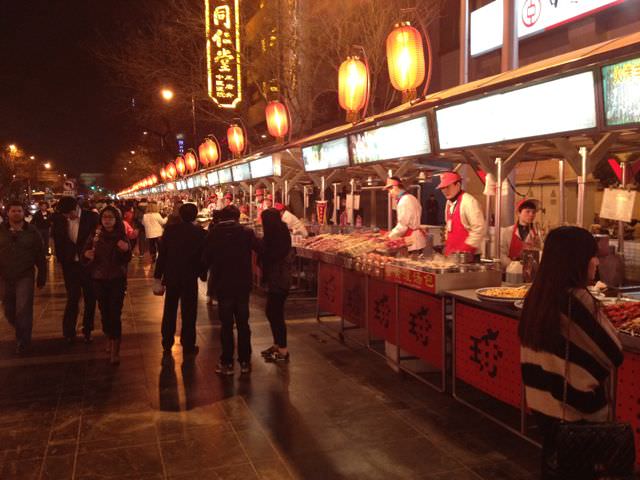 I started off easily on the starfish, it tasted ok although not much food there. I ramped it up to the ostrich after that, it was delicious. Then came the money shot – lambs penis and lambs testicles. Yum Yum. The mental anguish a guy goes through when chomping down on chilli-covered, grilled testicles is difficult to convey, but rest assured it messes with your head. The texture is exactly how you would imagine, let's just leave it at that.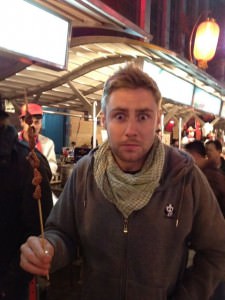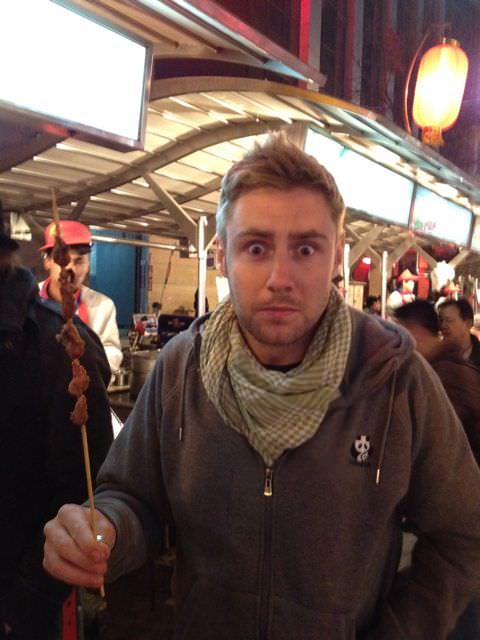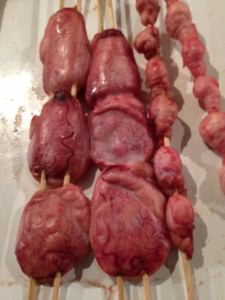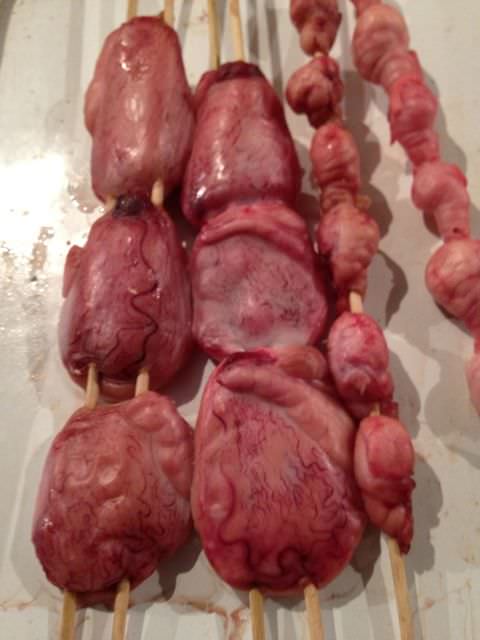 Alright, I'm off to bed. I'll be brushing my teeth extra hard tonight. Happy travels!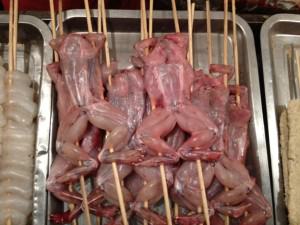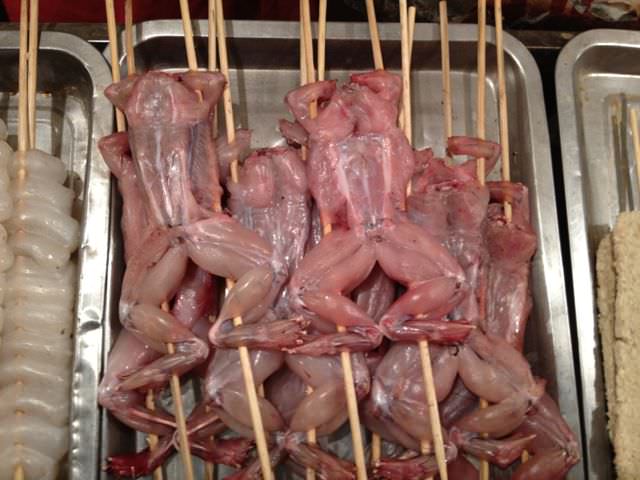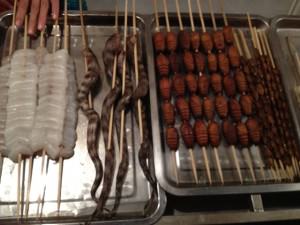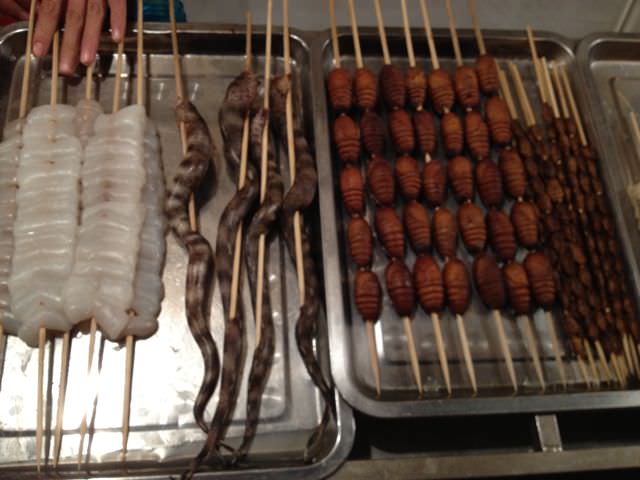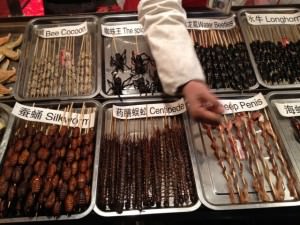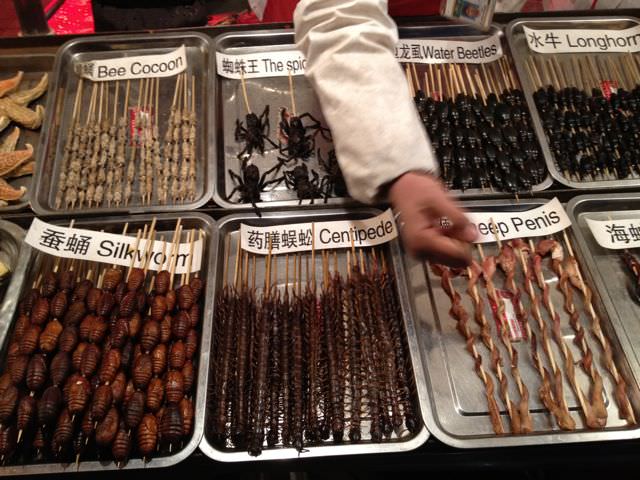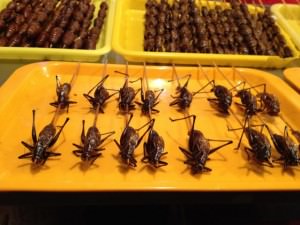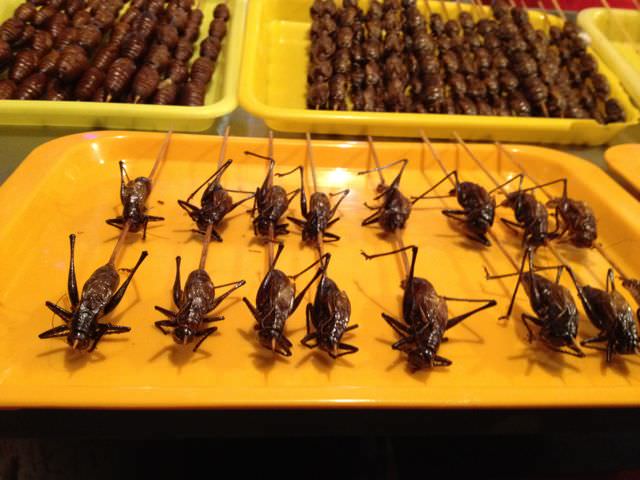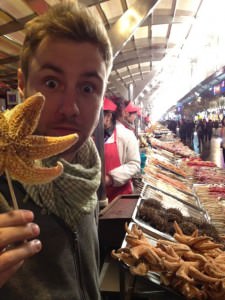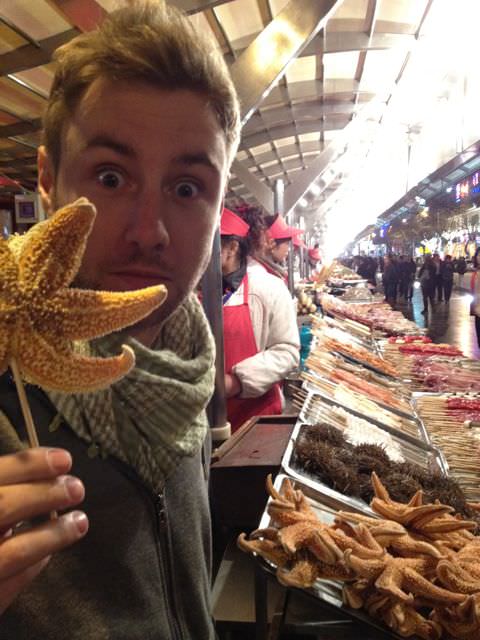 Where is Donguamen night market?
Right in the city centre, 10 minute walk from Tiananmen Square and the Forbidden city. You can take the subway to Tiananmen and walk.
What weird food do they have at Donghuamen night market?
Bloody everything! Silk worms, locusts, bees, dog, scorpion, cow and lamb penis, sheeps testicles, tarantulas, snakes, frogs I could go on and on!
Is it expensive?
Expect to barter. Prices start around 15RMB($2.50) for a cheap starfish, up to 80RMB ($13) for a tarantula!