If you've ever backpacker, you know that feeling when you drop your bag at the reception of the millionth hostel on your trip, you're praying this one is ok, it's clean, the wifi works, that you meet some cool people and as soon as the backpack hits the floor you're like "This place is pretty bloody cool, good choice me".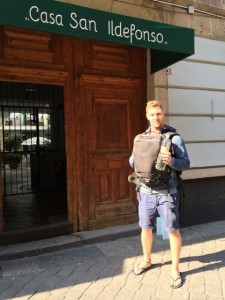 Yup, that was me with the Casa San IlDefonso, I just love this place. Ok, so Mexico city has a pretty dangerous reputation, and even me with all my travels under my belt, I was a little uneasy about coming here alone but this hostel just made everything seem ok.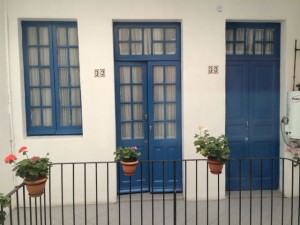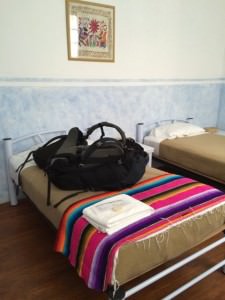 The location is great, I took a red metro bus ($2) from the airport, all the way to a stop (Republica de Argentina) 100m from the hostel's door, perfect. It's found in the old town, right in the thick of Mexico City's history, and the main Mayan temple in the city is just 500m walk.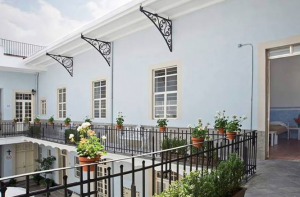 There is unreal Mexican food in every direction after you walk out of the hostel, and the subway system is about a 7 minute walk too. The old town is the main sightseeing district so personally I think it's the place to be.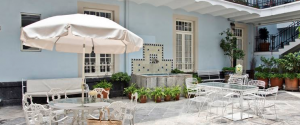 The actual hostel is built in a renovated 19th building and it has as much charm as I've ever experienced in any hostel anywhere, the architecture is super cool. I stayed in a private room for about $25 here, and dorms are $20, the wifi was great, breakfast was included and all the staff spoke great English; not only that but they can organise all your yours to Teotihuacan temples and beyond. It's pretty much everything you want and need from a hostel.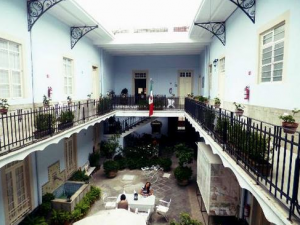 I spent 3 nights, 4 days here and it was sad to leave. Because believe me, when you leave a place like Case San Ildefonso then you're only going downhill at your next place. Oooh Mexico City you were a really pleasent surprise, I hope we meet again!