Mexico City was the first stop on this epic journey to Antarctica so I wanted to really get some sight seeing done in this city, best way to do that? On a bloody bicycle my friends! There's nothing that screams "I know this city" like a 3 day bruise on your behind.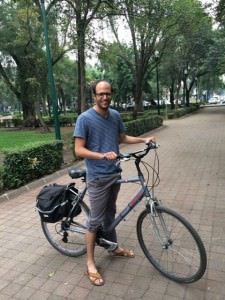 So I signed up with the good guys at Mexico Bike Tour, jumped on the $0.20 subway to meet them at their HQ in the Reforma district. After a couple of minutes a slim, Mexican guy called Abelardo approached me – he was going to me my guide for the day. Just me and him, awesome.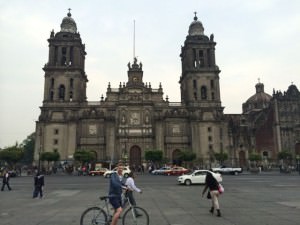 Not so awesome was the fact that I had been up since 4am to fly to Mexico City and it turns out the city is pretty hilly, and that the tour should reach around 20km total distance. Time to shake off these reunion beers and Tex Mex food in San Antonio from last week!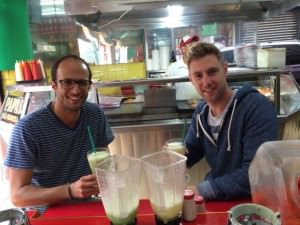 Abelardo was a great guide, he was a trained general physician who was struggling to find well paid work in the country, so he acts as a cycle guide to pay the bills in the meantime. His English was near to perfect and being a doctor, he was a clued up guy.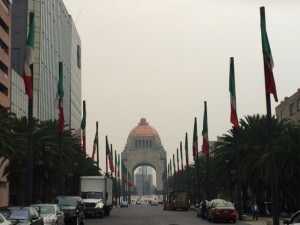 We started around 11.30am and went all the way through to around 4pm but the tour has plenty of stops, and for $45 it's really decent value. Not only did we stop for Abelardo to explain the significance of various parks, monuments, buildings etc, we also stop for food and drinks – and there's nothing like eating authentic Mexican food with a Mexican dude, him ordering for you and you indulging (read: absolute over-eating) in the best Mexico has to offer!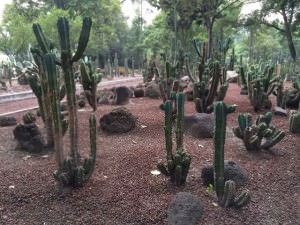 The 20km wasn't too testing in the end though, and the bikes were great quality. The vast majority of the ride is downhill, and it's only the last 20 minutes or so when you're coming back to Bike HQ that you gotta drop the gears and get those quads and glutes working.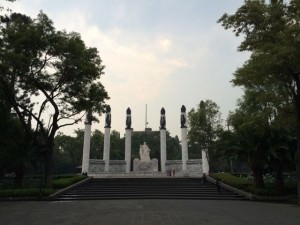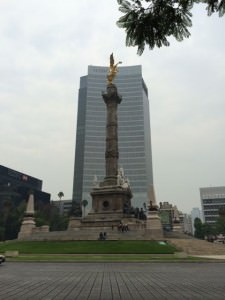 The next day my muscles weren't feeling the burn at all but my God was my ass in pain! Tender doesn't come close! But of course it was really worth it, cycling in Mexico city is a fun, informative and eye-opening experience, and one I hope you guys get to try out sometime soon. Happy travels!