Central African Republic & South Sudan Tours.
2023 EDIT – WE DID THIS TRIP, OUR SOUTH SUDAN TRAVEL WAS EPIC! AS WAS THE MUNDARI TRIBE. READ OUT IT HERE!
August 22nd to September 2nd, 2022. JOIN ME!
EMAIL ME on Johnny@onestep4ward.com to pre-book a spot. THIS WILL SELL OUT FAST!
As promised to my regular travelers, the Central African Republic tour and the South Sudan tour are happening!
If you want a true, true, TRUE adventure then there don't get any bigger than this. From visiting the former palace of the cannibal warlord Jean-Bedel Bokassa to paying homage to the large horned cows of the Mundari tribe in South Sudan, this trip is only for the hardiest of travelers. So I'll see you guys there.
With this mad adventure, you can build your trip 1 of 5 ways. With South Sudan and/or the Central African Republic (long or short version). It's broken down like this due to price really. I understand these trips are expensive, and running trips in these countries isn't cheap. So I wanted people to be able to pick and choose where to spend their hard-earned cash.
First up is the South Sudan tour. We meet at Juba airport, and from then you're in my hands. Tribes, jungles, wild animals, and beers on the Nile. You can end the trip there, or you can continue on with me (via Addis Ababa) on to the Central African Republic tour. The quicker version of CAR is where we only stay in Bangui, the capital. The extended version is where we charter a jungle prop-plane into the South West of Central African Republic to Dzanga Sangha National Park. It's pricey so I made it optional.
So work out which of the highlights you want to see, then make a plan!
AUGUST 2022
LIMITED SPOTS. PRE-BOOK YOURS johnny@onestep4ward.com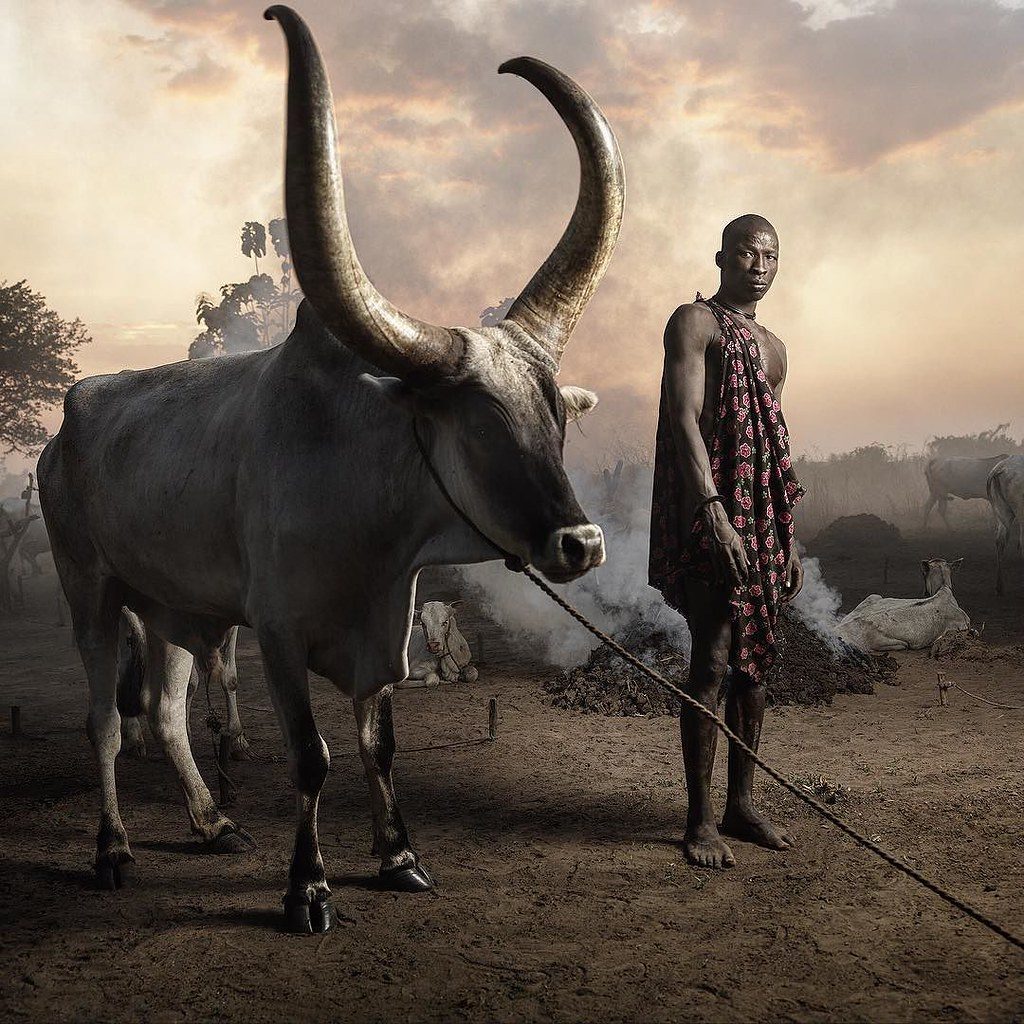 Why Visit South Sudan and/or the Central African Republic?
Good question. For the intrepid among you guys, you already know the answer. You want to REALLY travel. To go to places where generally no-one else goes. To experience new cultures and have a true adventure. Traveling to the central African region offers all that. It's the final frontier of travel. The last place to be touched by mass tourism, discount flights and hotel chains. This is the real Africa.
Both of these countries are 2 of the least visited countries in the world. South Sudan, previously the paperwork used to be awful. And there was a civil war rumbling on. So when I visited, for example, I missed out on Sudan's most amazing cultural highlight, the Mundari tribe. Those epic pics of these semi-nomadic people living with their HUGE horned cattle. Now it's time to go back. But with you guys!
As for the Central African Republic, historically it too has been one of the most difficult to access. Both due to paperwork, due to the danger, and due to the crazy costs associated. When I visited there solo a few years ago I was pretty scared. I had no guide, no fixer, and no one to share costs with. So I missed out on the best things. Namely, Boali waterfalls, visiting the Pygmy tribes, and the gorgeous Dzanga Sangha national park. So that's why! To see these amazing, untouched sites in our big, beautiful world. They're hard to get to, sometimes a little hairy and expensive. But with a group, and a fixer, we're all set.
THE ITINERARY: South Sudan + CAR extended 11D/10N
As I mentioned, you can go about this adventure with me in a number of ways:
Either just South Sudan
OR South Sudan plus Central Africa Republic (known as CAR).
And then, with CAR, either the standard 4 days, or with the extra (expensive but amazing) trip to the jungle.
The itinerary listed here is if you do the whole trip. All 11 days of it. So that's starting with the South Sudan tour, and then also the extended version of the Central African Republic tour.
If you only want to do either the South Sudan tour, the short CAR version alone, or South Sudan and the short CAR version, that's cool too, you can choose to do those reduced options with me too! Scroll down to see dates and itineraries for that.
DAY 1 (Aug 22nd):
The trip starts in Juba, South Sudan. Welcome to the world's youngest country!
Our team will meet us at the airport, and depending on flight times (and delays!) we'll spend the day touring Juba. From Konyo Konyo market to the Central Mosque. And the Iron Bridge over the White Nile. Finishing up with John Garang de Mabior Mausoleum.
We'll overnight at our hotel in Juba.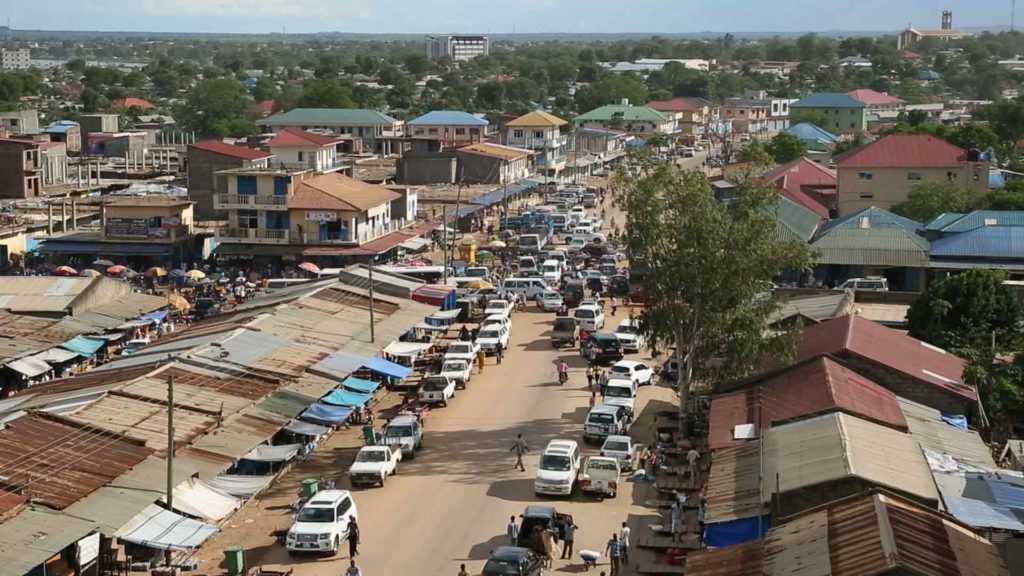 DAY 2:
An early start to get through the various check-points. We're off to South Sudan's most special sight. The heartland of the Mundari, semi-nomadic cattle herders who, despite the civil war, have kept their old way of life as the cornerstone of their community.
We'll stop in the market town of Terekeke for some food, and to finalise our documents with the local government (if you have traveled in central Africa, or with me, before – you'll know what this means!), then we make our way to the Mundari Camp.
We pay our respects to the Mundari elders upon arrival, then overnight and dinner at camp.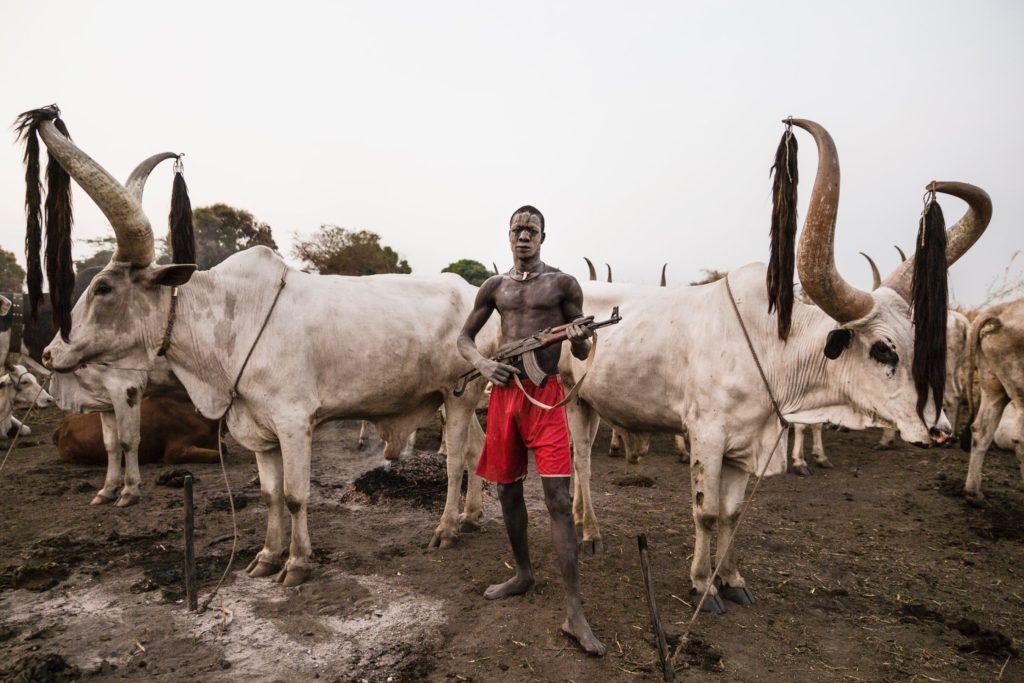 DAY 3:
Our day will be entirely spent in the company of the Mundari. They will share with us their rituals, their stories, and the arcane secrets of their ancient culture.
Both last night, and tonight, we'll be in modern tents in close proximity to the Mundari village itself.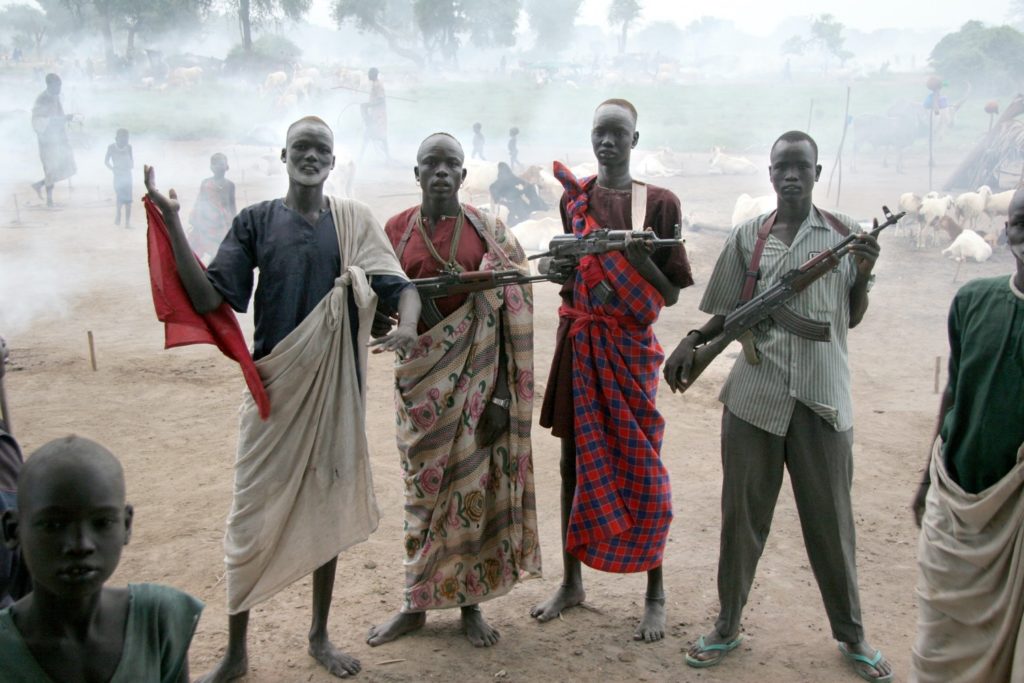 DAY 4:
Breakfast with the Mundari, and we head south for Juba once more. En route, we'll have epic photo stops, with a real highlight at Lado Koda, a traditional hamlet on the edge of the Koda River floodplain.
By mid-afternoon we'll be back in Juba, where we'll have sunset views and beers over the White Nile, to call it a day. 10 days to remember for the rest of our lives. We'll overnight once more in Juba.
DAY 5 (Aug 26th):
Our time in South Sudan is up. So back to the airport we go. If you only booked the South Sudan trip, I'll see you on the road somewhere else!
If you're signed up for the whole trip, we'll fly via Addis, Ethiopia. We'll overnight in Addis, and meet whoever else is joining our adventure there.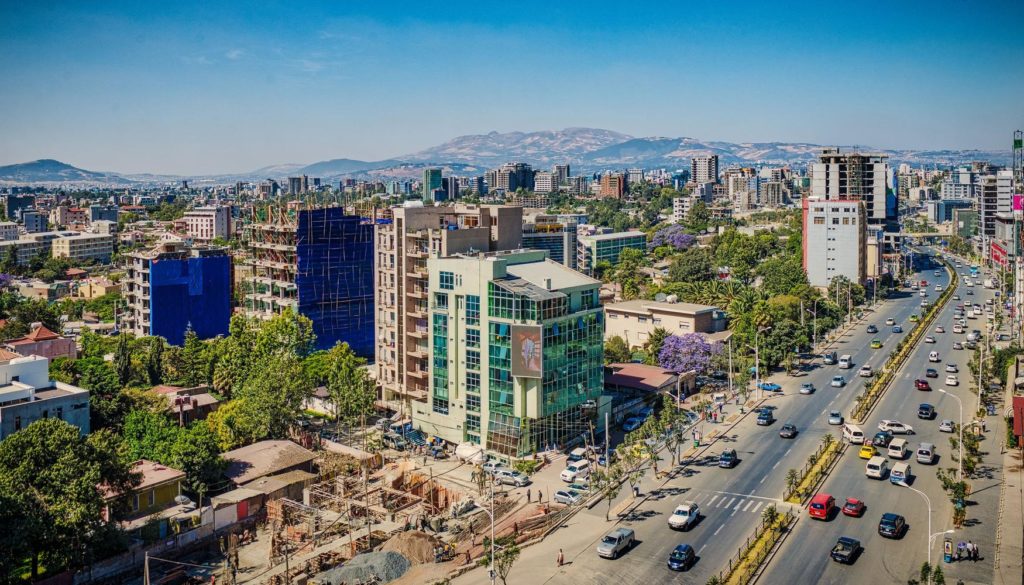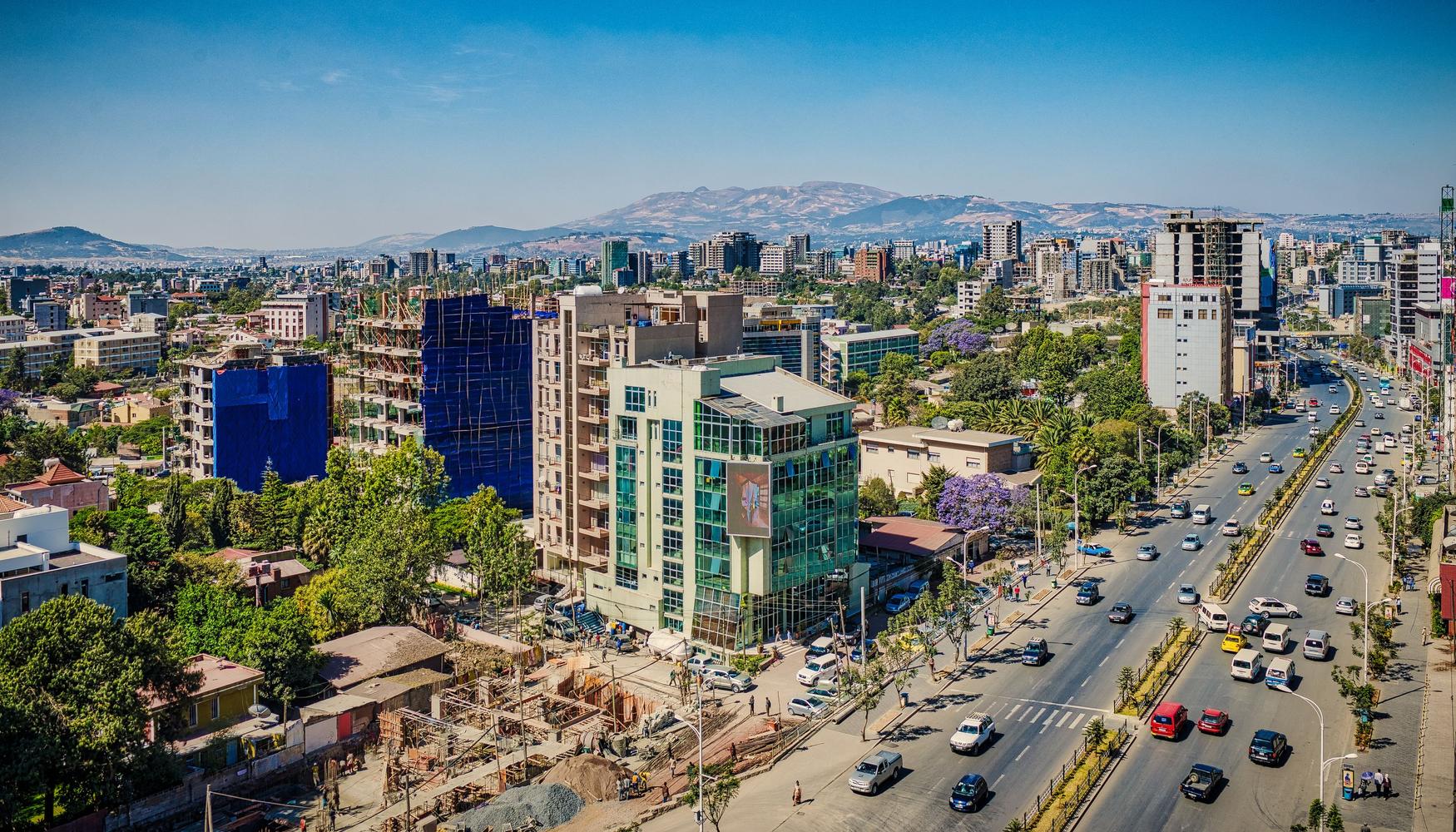 DAY 6:
We'll have a day of recovering in Addis Ababa. A lie-in for sure, maybe some home comforts. Optional day tours are available if you'd like a tour of Addis Ababa.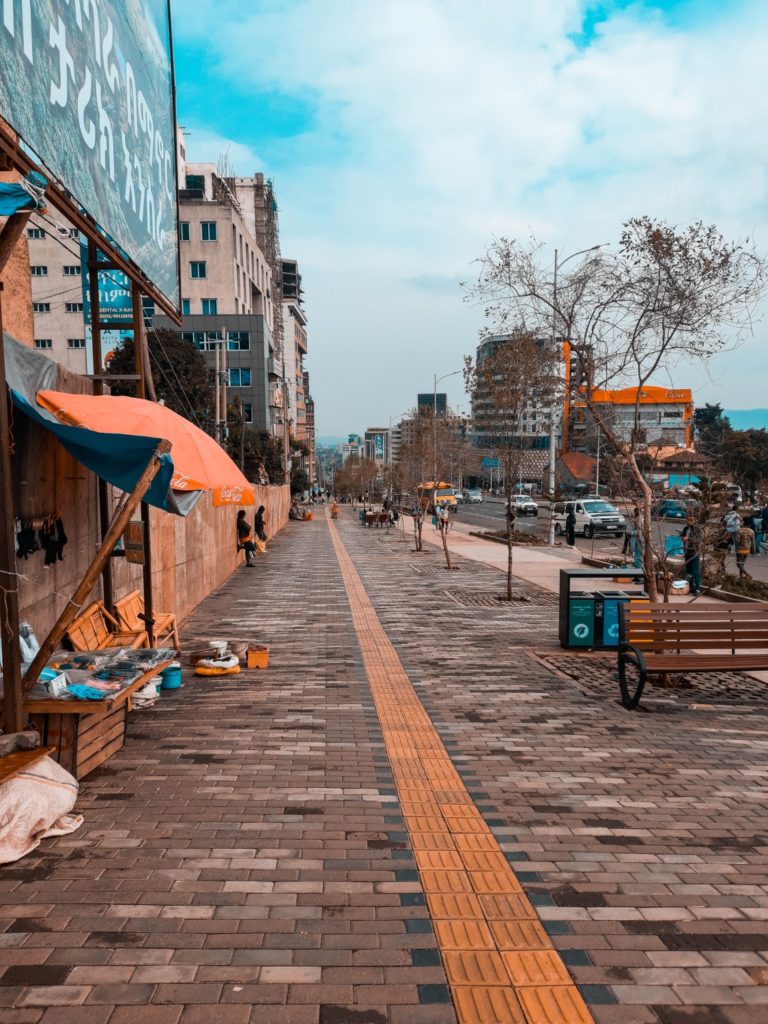 DAY 7 (Aug 28th):
We'll fly into Bangui airport, after our airport transfers we'll have an introductory briefing about the region, and the 'dos & do nots' while traveling in a country like the Central African Republic.
Depending on each person's flight times, we'll have a day tour of Bangui. And by late afternoon, we'll be on a relaxing boat ride on the Oubangui River before pulling into a rooftop bar (yes, really!) for sunset beers and views.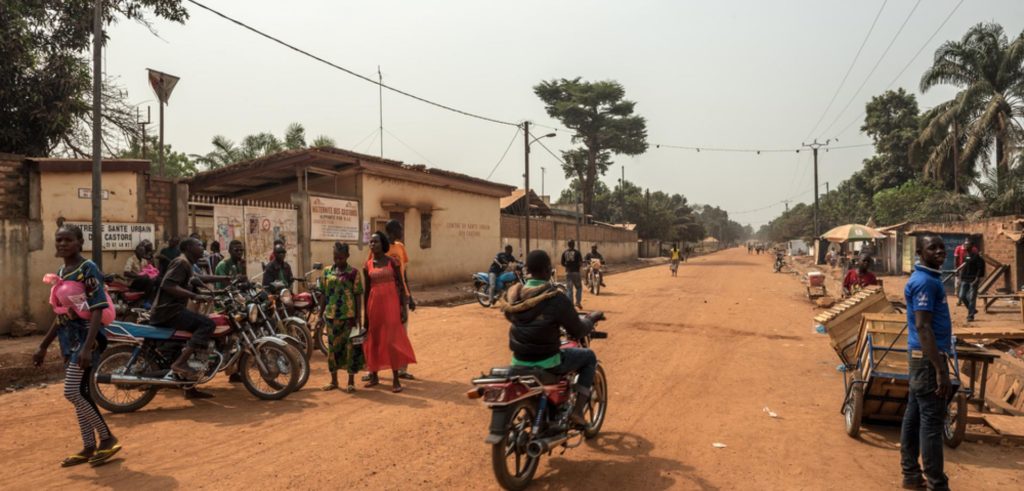 DAY 8:
Morning coffees, then we head north to the famous Boali Waterfalls. After lunch, we take venture deeper into local culture with visits to the villages of Vange and Bandoro, with a real insight into local life here. Back to Bangui to overnight.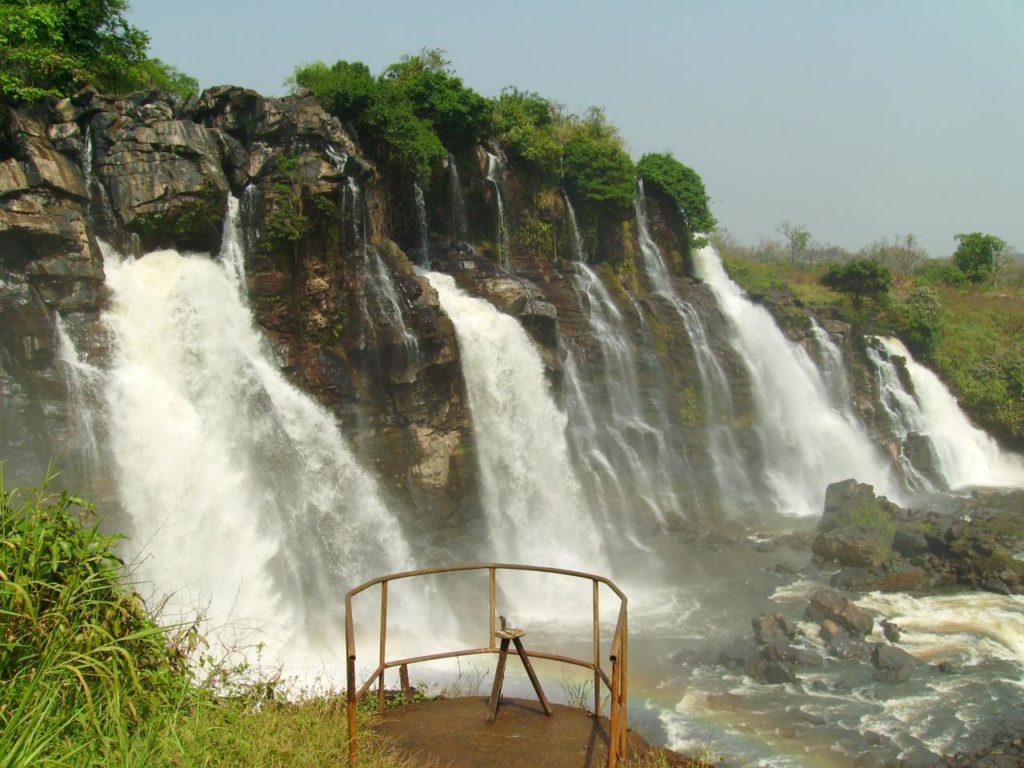 DAY 9:
You can't visit central Africa without visiting a war lord's palace, right? This morning we visit the former Imperial Palace of Jean-Bedel Bokassa (tried for cannibalism, murder of school children, and various other war crimes). Heavy stuff. Please note, depending on the security risk, this isn't always possible but we'll try out best!
Make sure to watch Werner Herzog's "Echoes from a Somber Empire" documentary before you come, it's an eye-opener. And it'll give context to our visit (I'll try to bring it on my laptop too, so we can maybe watch it while we are in CAR).
After the sobering reality of CAR's recent past, we make our way to Mbaïki to visit the traditional pygmy tribal communities of Central Africa. After which we make our way back to Bangui to overnight once more.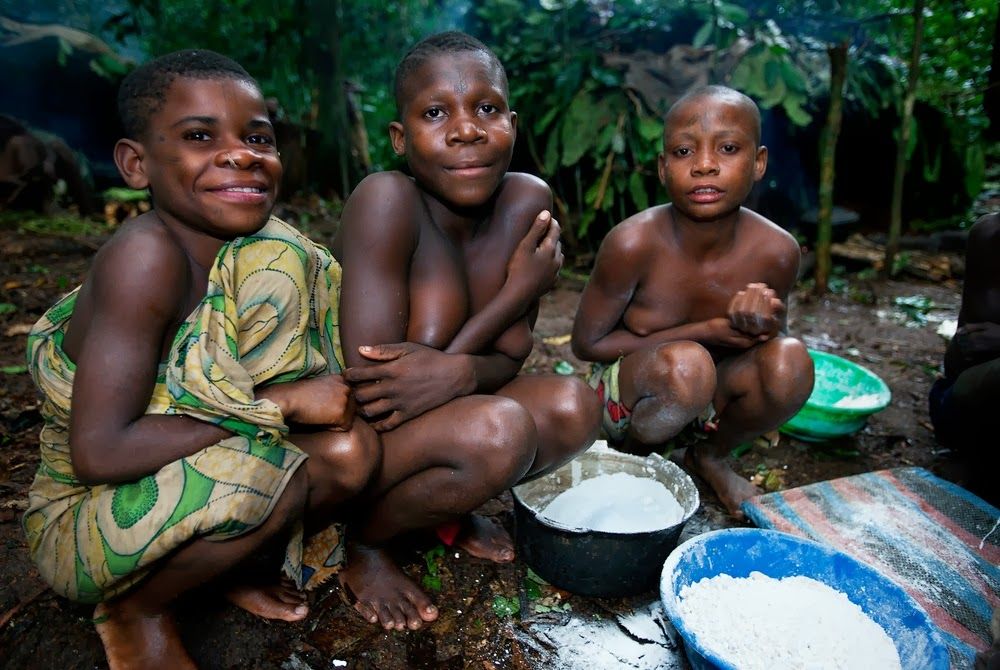 DAY 10 (Aug 31st):
Day 9 is where the shorter CAR trips ends. So some of you will head home here.
If you've signed up for the extended CAR trip, we make our way to the airport for our private jet. Or something like that. We fly our propeller plane to Bayanga, a remote central African outpost. Straight out of Blood Diamond.
The 2-hour flight will land us on the narrow airstrip of Bayanga Airport, where park rangers will meet us and bring us to our jungle lodge for dinner and drinks where we celebrate the fact that the airplane took off, and more important, landed safely in the jungle! First beer's on me folks!
 is where the shorter CAR trip ends. So if you've only signed up for this section, we'll drive you to the airport and say goodbye!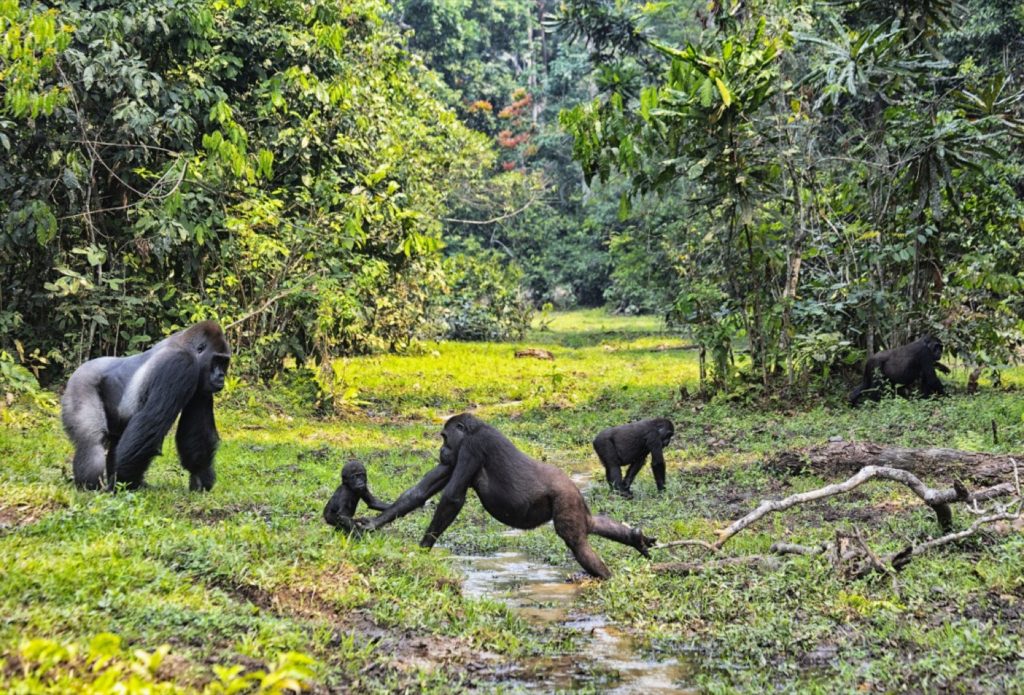 DAY 11:
Dzanga sangha National Park! Said to be the LEAST visited National Park in Africa. Less than 100 tourists a year make it to this place. SOAK. IT. UP.
Wild forest elephants, giant African hogs, and the gorgeous bongo antelopes are what we hope to see today. And, if we're lucky, even the western lowland Gorillas.
Time and animal permitting, we may even have the chance to do some net fishing with the Pygmy tribes. Then back to the lodge for dinner and overnight.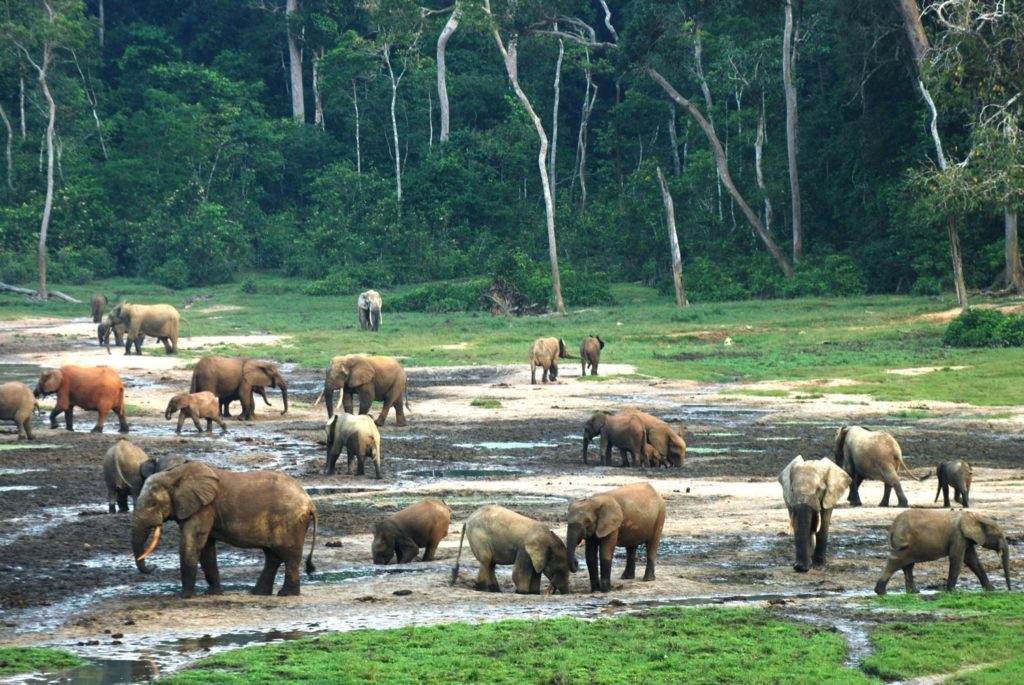 DAY 12 (Sep 2nd):
Back to Bangui on our propeller plane, and then an onward flight home. So, that's all folks. Or is it…..
I'll be flying from Bangui to Bordeaux, France to run a group trip to the Marathon Du Medoc (known as the red wine marathon!). JOIN ME!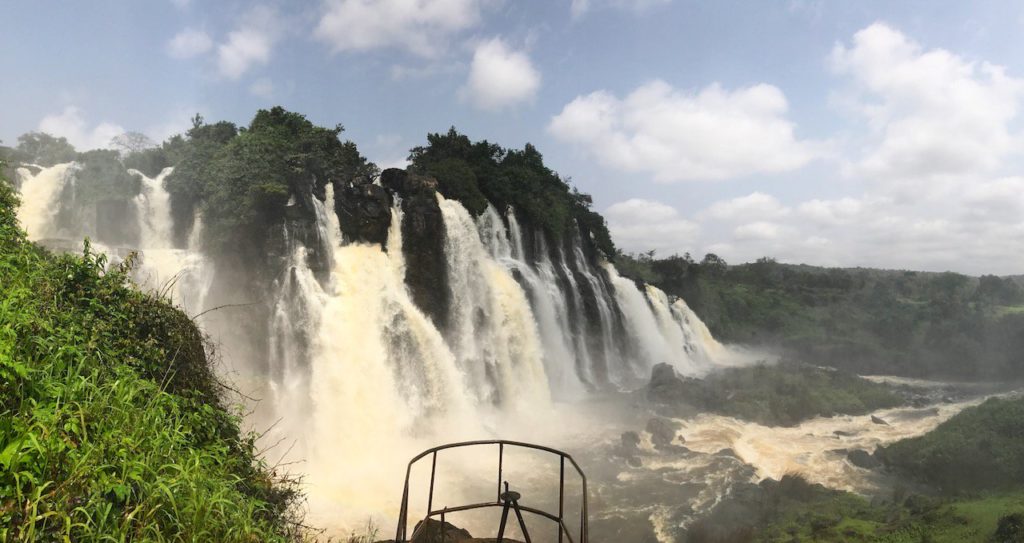 How about Visas?
One is super simple, one is very manageable. And both visas a million times easier than they used to be!
South Sudan – we can get done online. It's an easy process.
The Central African Republic, the easiest way is to DHL/FedEx our passports to France, and we'll have them back within a week.
Don't worry, I'll fill in everyone who signs up, I'll send a step-by-step guide in the welcome pack.
How about Covid?
It's time to get on with our lives as much as possible. The world has lost a lot, so let's try to make the best of a bad situation. But yes, South Sudan, CAR, and Ethiopia are all very much open. They currently don't require vaccination proof, but they do require PCR negative tests. Like the rest of the world, by August, they may well require vaccination proof. Please be aware.
How about Flights?
International flights are not included (apart from the propellor plane flight into Dzanga Sangha national park of course). Please understand, the flights can't be priced in. Some people may come all the way from Australia, whereas some may already live in Africa. So the flights can't be included fairly.
If you're doing both South Sudan and the Central African Republic tour, I'll send you the flights I booked (Juba to Addis August 26th, Addis to Bangui August 28th – both with Ethiopian Air) once you have signed up. Right now, connecting flights right now are about 790GBP/$990, just so you're aware. And you can book those independently yourself.
I'll send you those flight details when booked, and you can book on the same flight as me. So Juba, South Sudan to Addis Ababa on August 26th. Then 2 nights in Addis. Then Addis to Bangui, CAR on August 28th.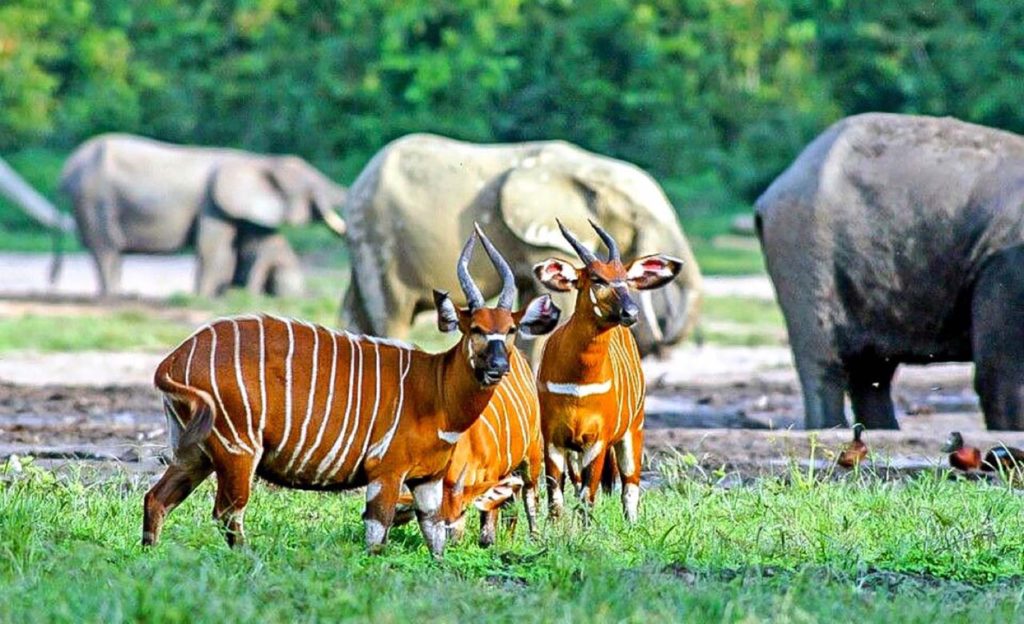 How about Dates and Prices?
There are 5 options for this tour listed below. Choose one. And please remember if you have traveled with me before, there is $100 off. Thanks for trusting me again.
OPTION A: The whole hog! South Sudan tour + Extended CAR tour (12D/11N)
THE BEST VALUE. Each trip is discounted to represent the fact you're doing the whole thing with me!
This trip starts in Juba Airport, South Sudan, and finishes at Bangui airport, Central African Republic.
From South Sudan to CAR we will fly via Addis with Ethiopian Airlines.
Please remember, that international flights from South Sudan to the Central African Republic are not included in the price.
DATES: August 22nd to September 2nd, 2022
PRICES: $5499USD
OPTION B: South Sudan tour + Short Central African Republic tour (10D/9N)
This trip starts in Juba airport, South Sudan and finishes in Bangui airport, Central African Republic.
On the last day of the trip, 29th August, the group will all go to Bangui airport together where people on the full option A will fly to the national park for 2 additional nights, whereas people on option B, this trip, will head home.
See Days 1 to Day 9 on the schedule above for the itinerary.
DATES: August 22nd to 31st
PRICES: $3649
OPTION C: South Sudan tour only (5D/4N)
This trip starts and finishes at Juba airport, South Sudan.
See above for Day 1 to Day 5 on the itinerary for this trip schedule.
DATES: AUGUST 22nd to 26th
PRICES: $1999
OPTION D: Short Central African Republic tour only (4D/3N)
This trip starts and finishes in Bangui Airport, Central African Republic.
See above for Day 6 to Day 9 on the itinerary for this trip schedule.
DATES: AUGUST 28th to 31st
PRICES: $1999
OPTION E: Extended Central African Republic tour only (6D/5N)
This trip starts and finishes in Bangui airport. First 3 nights in Bangui, then 2 nights in the Dzanga Sangha national park.
See above for Day 6 to Day11 on the itinerary for this trip schedule.
DATES: AUGUST 28th to September 2nd
PRICES: $3599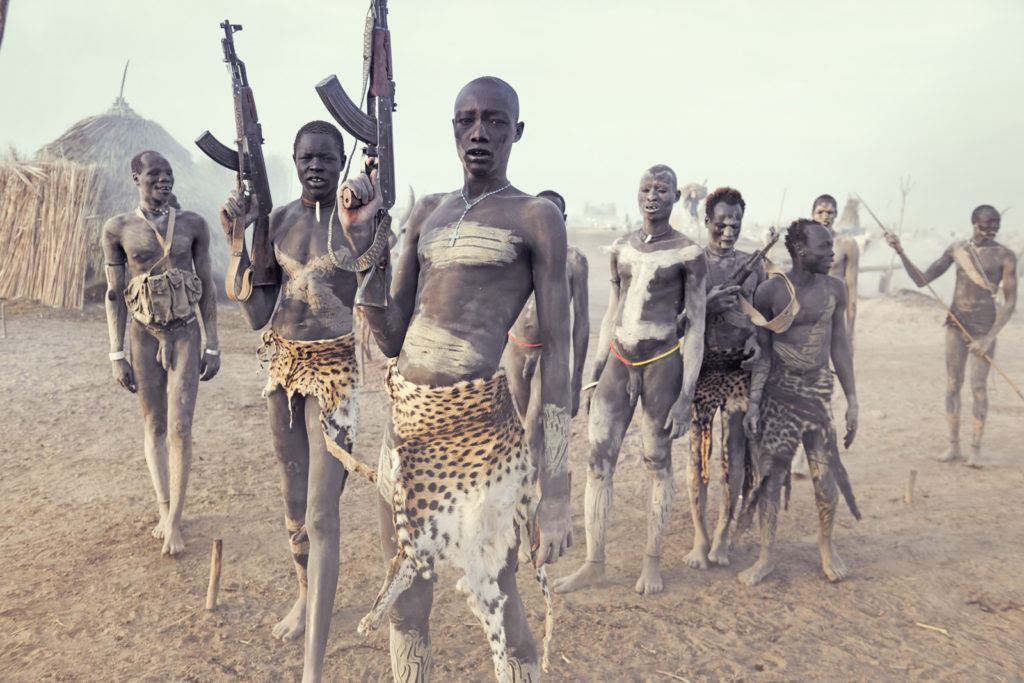 What's included and what's not?
INCLUDED:
All accommodation (including the transit nights in Addis Ababa)
Airport transfers
All transport
All breakfasts
English speaking local guides throughout
Western guide throughout – Me, Johnny (for better or worse!)
All meals in Dzanga Sangha national park
Visa help
Flight booking help
All activities
All entrance fees
Price based on per-person sharing (but don't worry, you can come solo and I'll pair you up, most people who travel with me come solo).
ULTIMATE travel bragging rights for life.
NOT INCLUDED: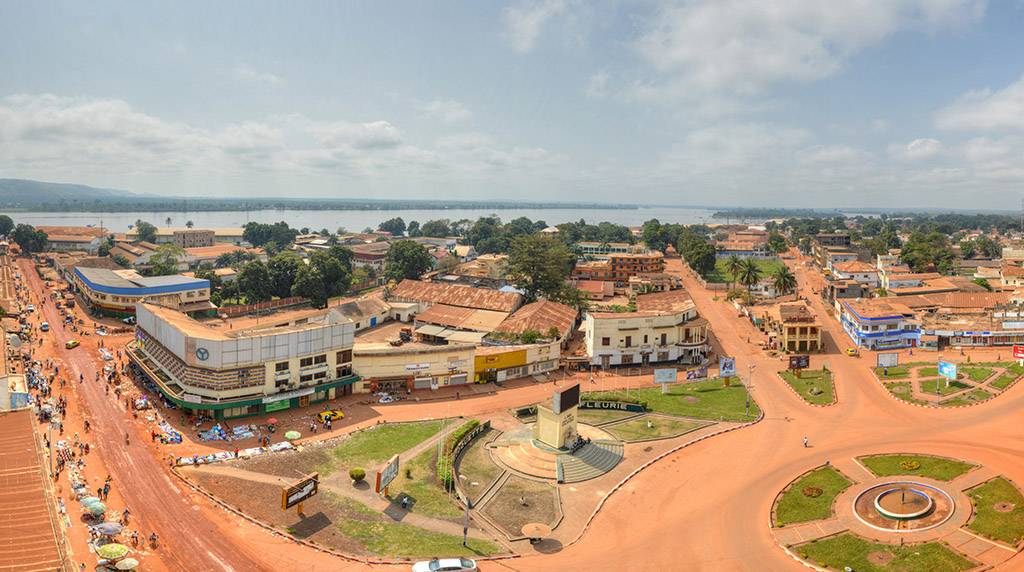 NEXT! Red Wine Marathon anyone?
The most adventurous 12-day tour perhaps on the planet is over, true. But there's another adventure waiting for those of us who are gluttons for punishment. I'm flying from Juba, all the way to Bordeaux, France.
Here, I'm running another group trip of a slightly less dangerous nature. The famous Marathon Du Medoc, AKA the Red Wine Marathon! More info on the Marathon Du Medoc trip HERE. But basically, it's a real marathon (26 miles/42.2km) where you stop every mile for wine starting in the vineyards of outer Bordeaux.
It's been a dream of mine for years, so rather than keep talking about it, I organised a trip! So yup, it also then includes a trip to Champagne, where we can drown our sorrows for finishing last in the marathon, then finish up in Paris. If you're keen for that too, check it out HERE, and email me.
Marathon Du Medoc tour anyone?
Remember, never travel without travel insurance! And never overpay for travel insurance!
I use HeyMondo. You get INSTANT quotes. Super cheap, they actually pay out, AND they cover almost everywhere, where most insurance companies don't (even places like Central African Republic etc!). You can sign-up here. PS You even get 5% off if you use MY LINK! You can even sign up if you're already overseas and traveling, pretty cool.
Also, if you want to start a blog...I CAN HELP YOU!
Also, if you want to start a blog, and start to change your life, I'd love to help you! Email me on johnny@onestep4ward.com. In the meantime, check out my super easy blog post on how to start a travel blog in under 30 minutes, here! And if you just want to get cracking, use BlueHost at a discount, through me.
Also, (if you're like me, and awful with tech-stuff) email me and my team can get a blog up and running for you, designed and everything, for $699 - email johnny@onestep4ward.com to get started.
Do you work remotely? Are you a digital nomad/blogger etc? You need to be insured too.
I use SafetyWing for my digital nomad insurance. It covers me while I live overseas. It's just $10 a week, and it's amazing! No upfront fees, you just pay week by week, and you can sign up just for a week if you want, then switch it off and on whenever. You can read my review here, and you can sign-up here!