When we think of skiing we automatically think of the colour white. But how about thinking of the colour green?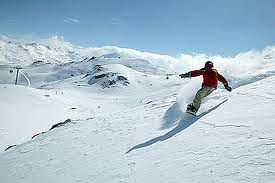 A growing number of enthusiasts are becoming very concerned with the impacts of winter sports on our environment. France has been leading the way over the past number of years in Europe with providing ecologically friendly resorts. If you are concerned about leaving a carbon footprint, then opting to travel to France for your next ski break would be a wise choice.
The most popular carbon friendly resorts include Morzine and its neighbor Avoriaz.
Here are a few resorts that are very popular in terms of greenness!
Avoriaz
For visitors coming from the UK or indeed anywhere in Europe, Avoriaz can provide everything that tourists could ask for in a ski resort. Resorts like Avoriaz are very easy to get around using transport like buses. However, Avoriaz goes a little further by making its town center totally pedestrianized. Visitors as well as locals get from A to B by either walking or by using picturesque horse drawn carriages. Very ecological in fairness! This sets a great example for other resorts to follow suit.
When you arrive in France, you can get a transfer to your ski resort using  Chamonixfirst.com.
The Stash – An Organic Slope
Both snowboarders and winter sports enthusiasts are concerned with enjoying the environment without having to remove natural forests or change the landscape dramatically. The Stash has been effective in providing green options for those on ski breaks. Since its opening in 2008, the stash has been extremely popular with tourists and locals for its uniqueness.
Les Gets
Ideally placed between Avoriaz and Les Gets is another green resort called Morzine. It has a variety of well planned out routes that cater to beginners or skiers who like a more quiet route. Wherever you go in the Morzine area, you'll be met by people who fully understand the importance of taking care of the environment.

There are a variety of resorts around France that all are geared towards providing a more eco-friendly approach to skiing. They all appreciate what it can do for attracting enthusiasts that are very concerned with the increasing size of our carbon footprints.
This is a guest post provided by Chamonixfirst.