The Fitzwilliam Hotel, Belfast
A 2-week road-trip around Ireland, after finishing a 10-year journey to every country in the world, it was feeling amazing to finally explore both the North and the South of Ireland. But the 2 weeks were coming to an end and my last stop was Belfast, Northern Ireland's capital city. There was only one thing for it, I wanted to sign off this trip in style. I decided to check into Belfast's best hotel, the Fitzwilliam.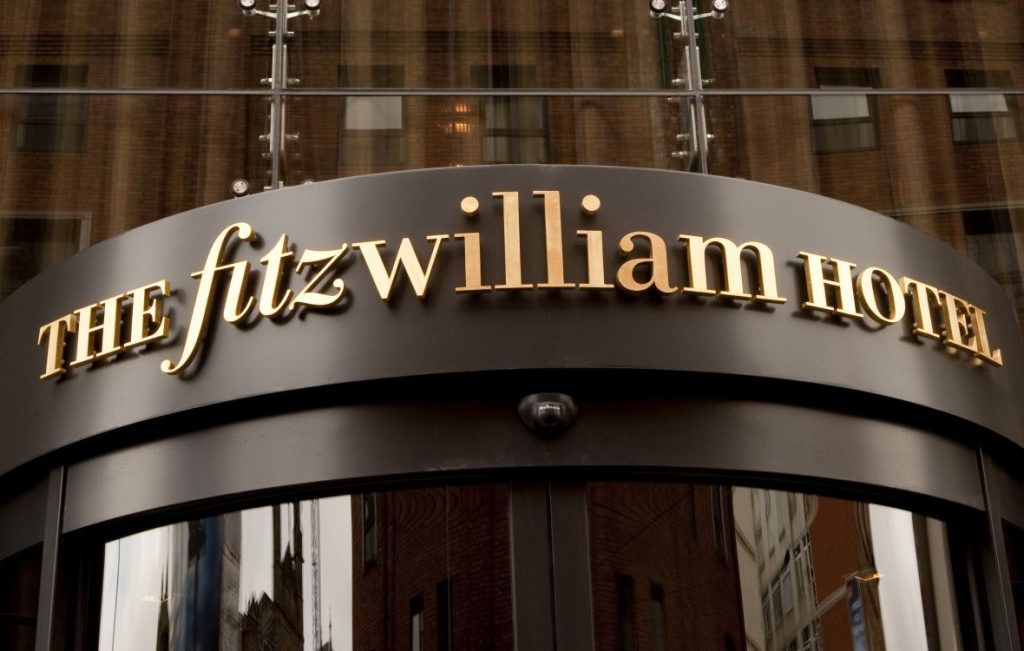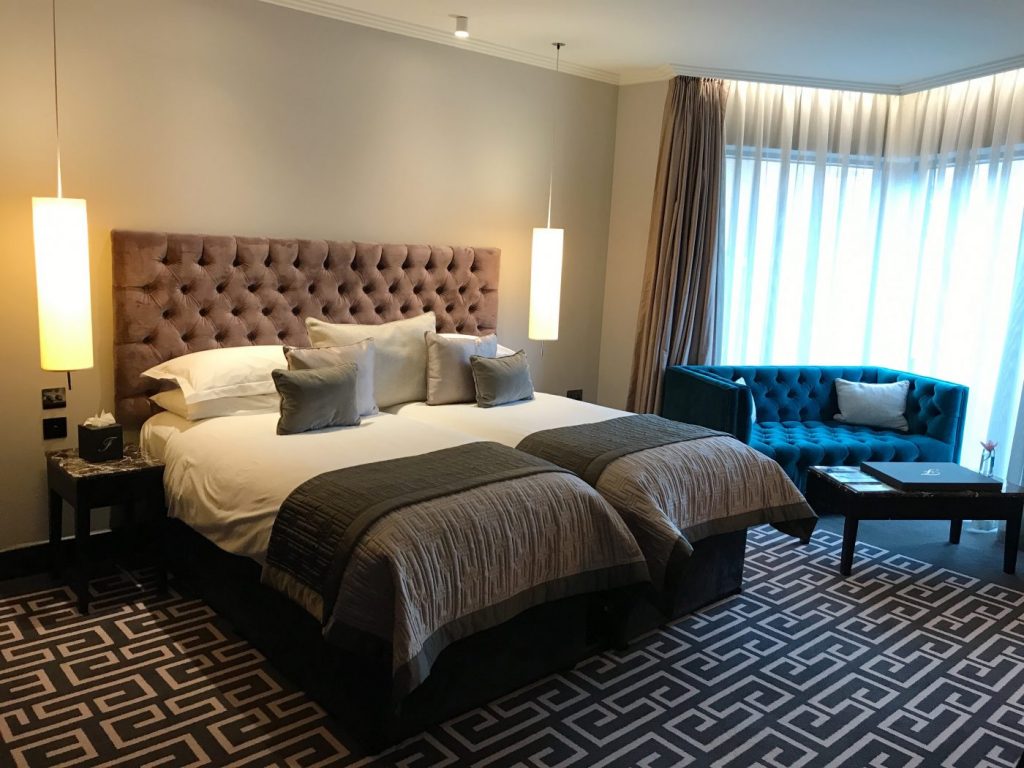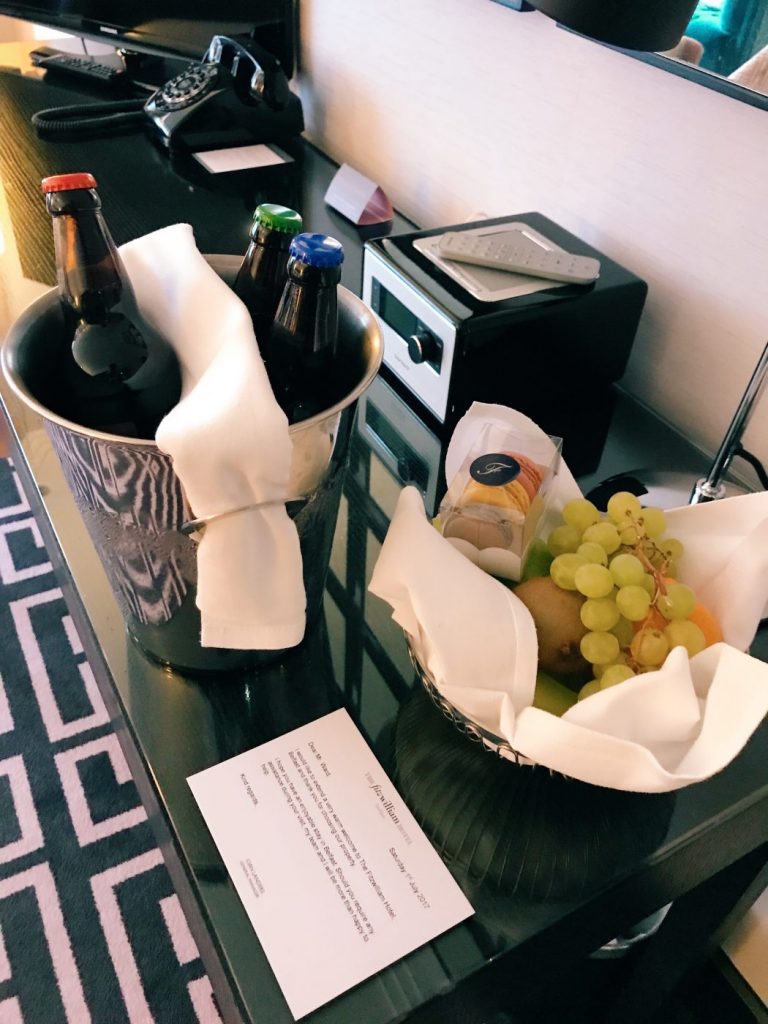 LOCATION
When you're staying in a lush hotel, the location should match the luxury inside. The Fitzwilliam certainly does that, and this was one of the main reasons why we had chosen to stay here.
Its a 5 minute walk to Belfast's beautiful city hall, and just a 10 minute walk to St George's Market – which is the first stop of my suggestion on things to do in Belfast in one day.
It's also just a 10 minute walk from the buzzing Cathedral Quarter (home to the Dirty Onion, my favourite bar in Belfast!) so getting home after your night out on the town won't be a problem,. If you're just watching a show at the Opera House, the Fitzwilliam is a grand total of about 50m from there, so either way you're covered.

BREAKFAST
I'm a sucker for a quality breakfast. Often this is the deciding factor between an average 5* hotel and a truly special 5* and the Fitzwilliam knocks it out of the park. The A La Carte/Buffet combo is always a complete winner when you're staying in luxury hotels. This way you get the benefit of eating as much as you want as well as the expert chefs they employ. Morning 1 I went for a delicious eggs benedict, the following day I had to experience the 'Full Irish' and it didn't let me down!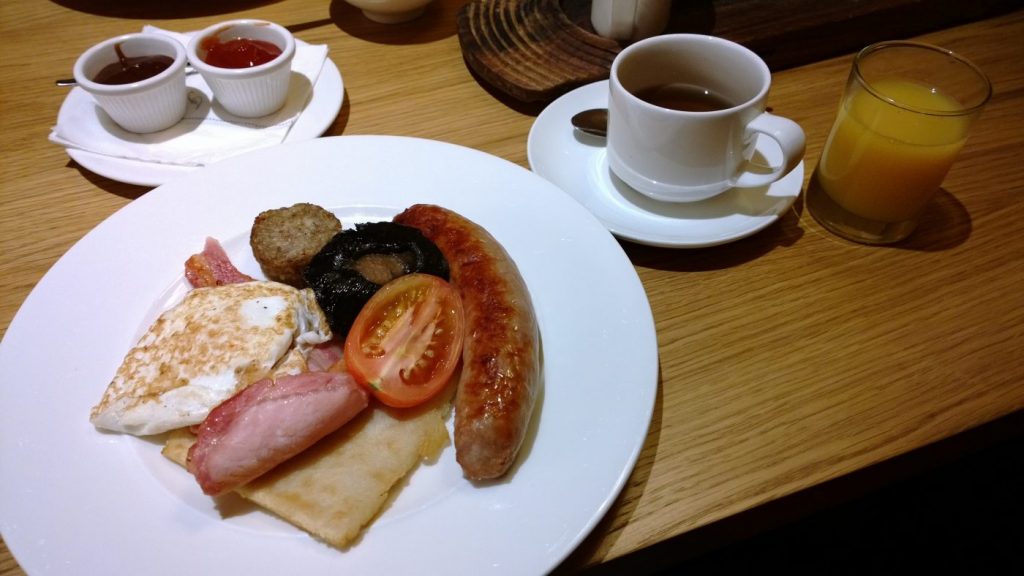 PRICES
I didn't want to rush in and out of Belfast in just 1 day, the way I had with Donegal and Derry, and also I often think that 1 night in a luxury hotel never gives you the full experience. With that in mind I stayed for 2 nights, a Saturday and a Sunday. It was a great place to take my mum too, as it has it's own stairlifts for seniors.
Promotions (as you can check here) start around £137 per night, I was sharing a twin with my buddy which would mean just £68 a head! On the weekends, the standard room starts around £160 (sharing, £80pp) with breakfast.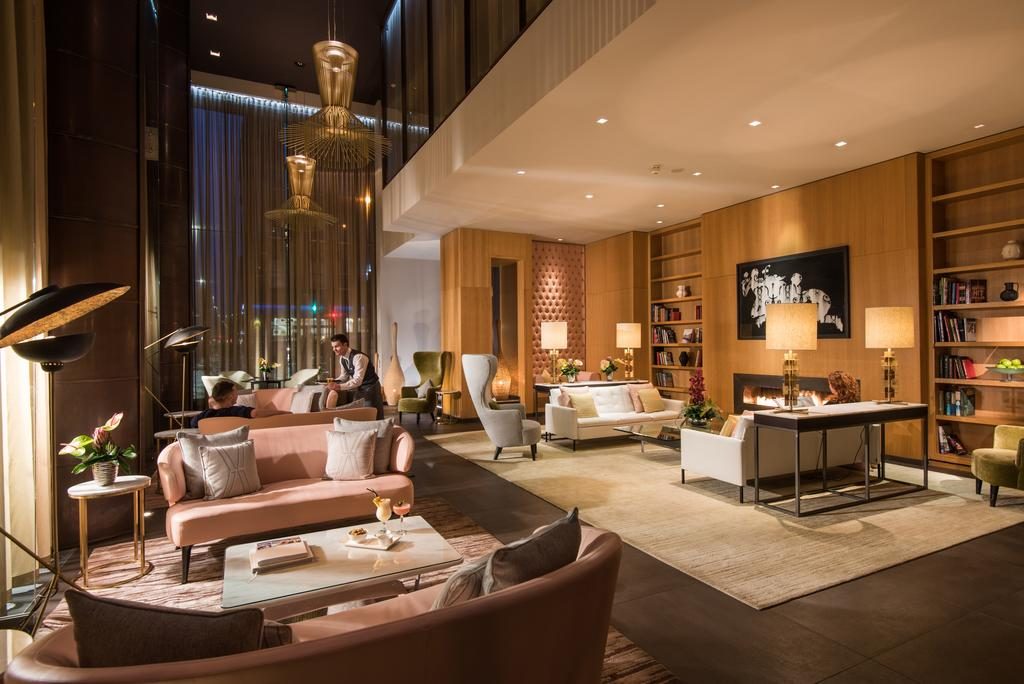 And with that, our valet parked campervan was pulled back the front, keys handed over and I headed to visit my mum in Kilkeel, County Down. It was our last leg on the Irish road trip, but what a way to sign out. See you later Fitzwilliam, I'll be back soon!