Things to do in Belfast in ONE day
There are so many things to do in Belfast and you could easily spend the best part of a week there, but i know, I know your schedule is packed and you only have a night or two here, so what do you NEED to see during your time here? I got you.
This was the last stop on my Irish roadtrip, so we valet parked our campervan, and checked into Belfast's best hotel, the Fitzwilliam, (I must be the first person to valet park a camper there!). I wanted a central location, I wanted a stellar brekky to deal with my inevitable groggy head after a Saturday night in Belfast, I wanted some luxury after an amazing but punishing Irish road-trip schedule, so we went the whole hog and organised the Fitzwilliam, I'll blog about my stay there too, it was amazing.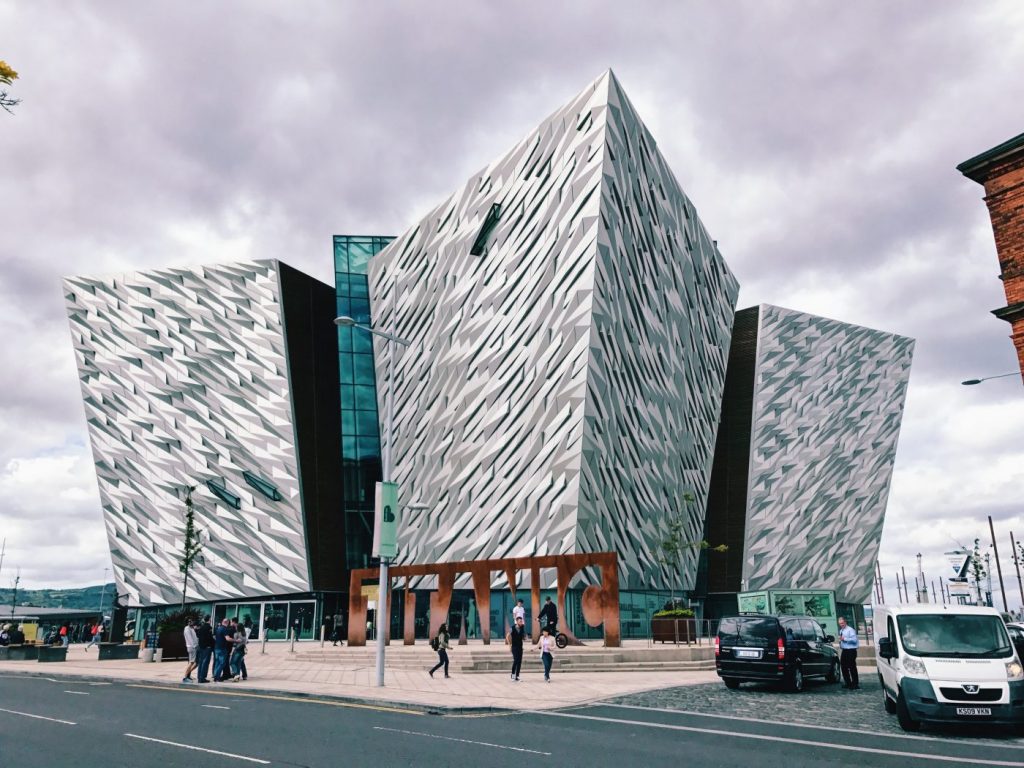 Anyways, with one day to work out things to do in Belfast, here's how you should plan out your day:
MORNING IN BELFAST
Belfast isn't so big, and it's a beautiful city to walk around, so get up early and stroll down to St George's Market. A traditional Victorian market, over 100 years old, that Belfast city has revamped and now it's booming. Over 300 traders, food hawkers, musicians, artisans, you name it, St George's Market has it. It's brilliant for food, both quirky Northern Irish fare like the disgusting unhealthy yet deliciously amazing 'Belfast Bap' (try it!), but also great for picking up fair trade goods from Bhutan and Nepal. It's really a cool place, and shows how far Belfast has come since the political troubles.
You can easily spend a couple of hours here, but remember it's a weekend market only – so Friday, Saturday and Sunday. Opening hours here:
Friday Variety Market: 6am-3pm
Saturday City Food, Craft and Garden Market: 9am-3pm
Sunday Food, Craft & Market: 10am-4pm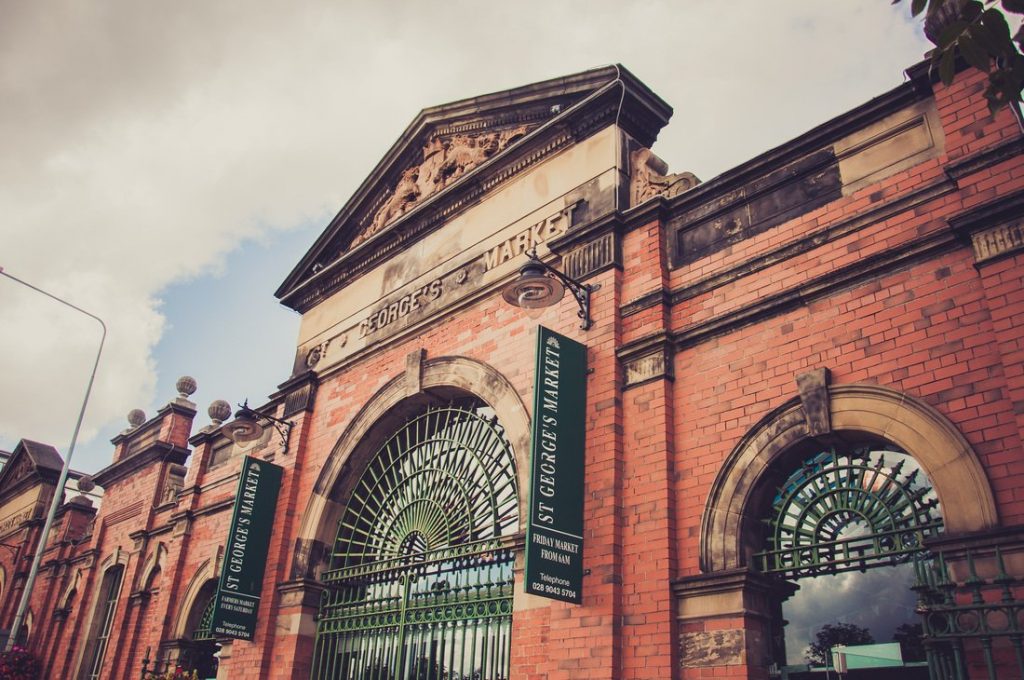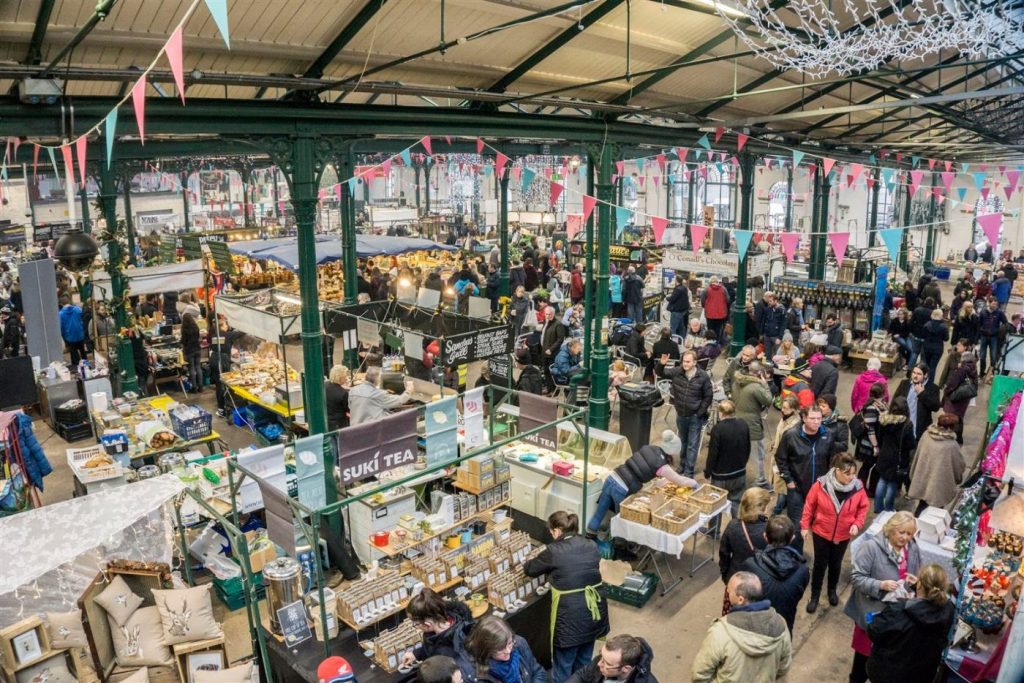 Early Afternoon in Belfast:
Black Taxi Tour:
In my opinion, the number 1 thing to do in Belfast, and perhaps in all of Northern Ireland is to go on a Black Taxi City Tour. These tours can, of course, give you a general overview of the famous sights in Belfast, but forget all that, you want a political tour. As I've mentioned previously, Northern Ireland has been a hotspot of global, religious tension. And Belfast was the epicenter, famously referred to as one of the three B's – Baghdad, Beirut, and Belfast!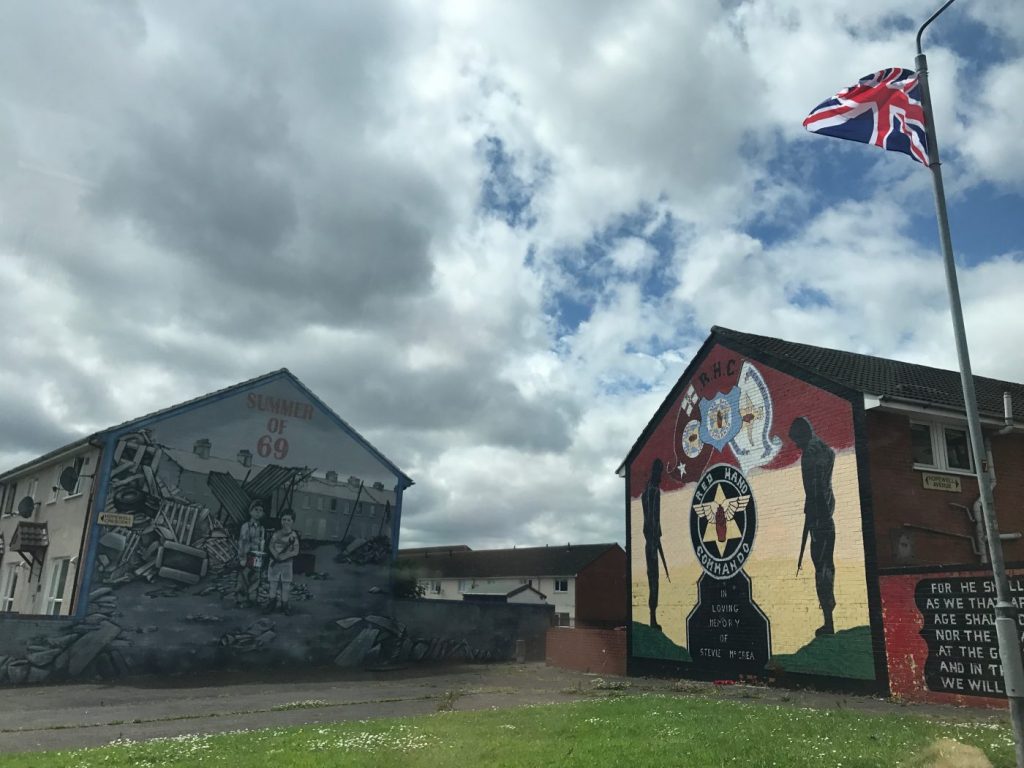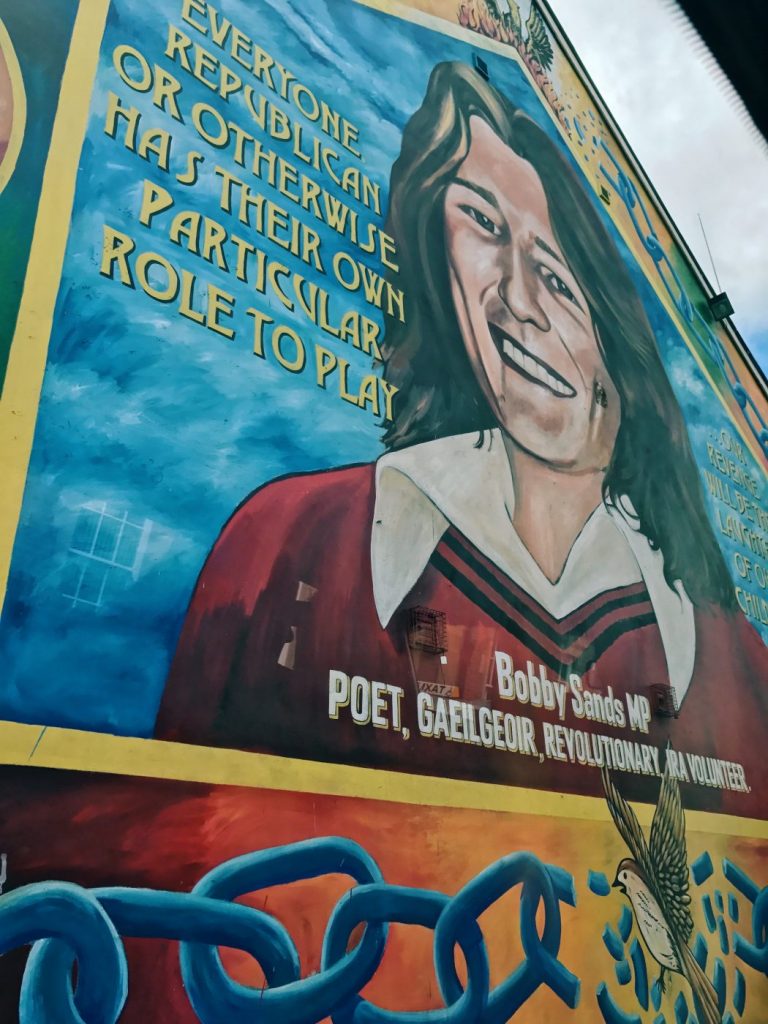 The troubles (in effect a civil war between Protestants and Catholics within Northern Ireland) killed more than 3600 people within the last half century, and now with an uneasy truce, things are looking up. A political black taxi tour will give you an hour/90 mins run down of everything that happened, showing the political murals of both sides of the conflict, spots where people were gunned down, blown up, tragically lost to the struggle. It's dark, somber but an important reality to remember. Religion has done very little but act as a tool to control the masses and drive a splinter between what would otherwise be friendly communities. Outdated, redundant and out of control. Anyway, the political tour is fascinating and I challenge you not to be touched, not to mention shocked that this was happening in a so-called 'first world' country. Do it, you won't regret it.
Some of the companies you can use for this are listed here, try to book a couple of days in advance – normally priced around £30pp regardless of how many people in the black cab (can seat 6):
http://www.belfasttours.com/tours/belfast-political-mural-tour/
http://blacktaxitours.com/belfast-mural-tours
http://www.niblacktaxitours.com/belfast-mural-tours/
Late Afternoon in Belfast:
Get your 'Black Taxi Tour' to drop you in the Titanic quarter of Belfast. Many people don't know but the Titanic ship was actually built in Belfast, before (as the Irish say) it was handed to an Englishman who proceeded to sink it! There is a huge, huge Titanic centre built in tribute to the shop and lives lost at a cost of $100m, opened in 2012.
The Titanic Belfast showcases how the ship was built, but more poignantly, it tracks the lives of people who fatefully bought tickets, and boarded the ship. How it was to travel 1st, 2nd, 3rd class. The conditions. How it sunk. Who was lost. It is done very tastefully but also it really immerses you in the accident, and leaves you feeling dismayed at such a loss. I was expecting it to be a boring museum but in fact, it blew me away, it truly was one of the best centres I've ever visited. Amazing actually.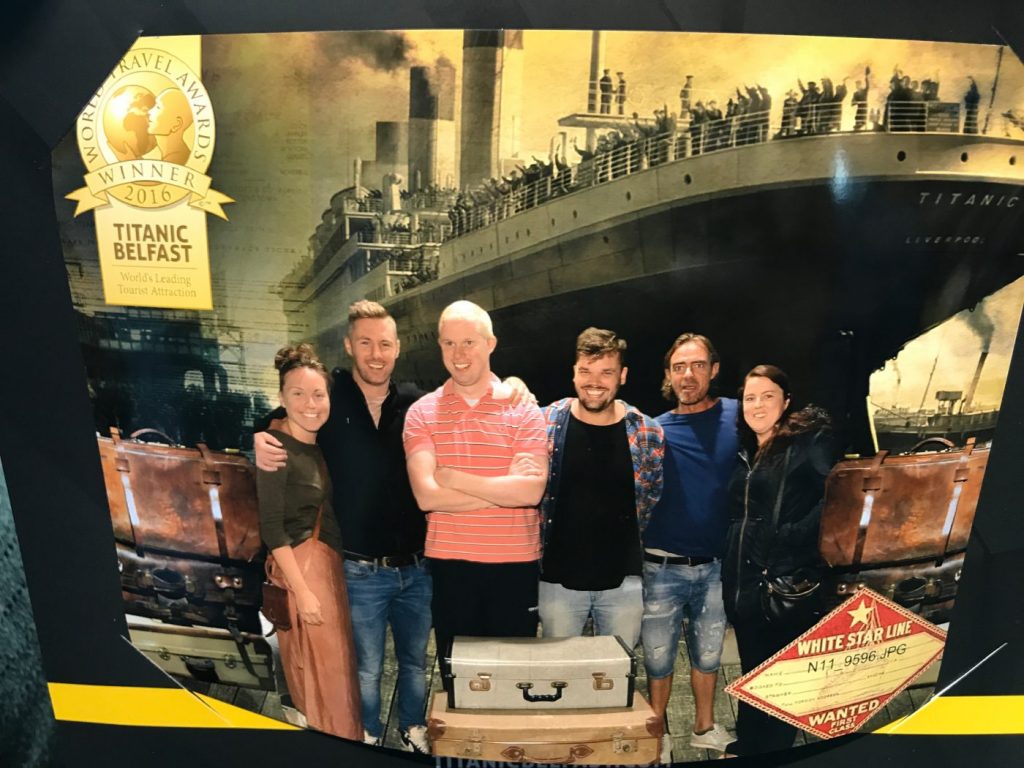 Tickets can be bought here,  £18pp (not cheap, but well worth it, trust me). When you're thinking about things to do in Belfast, the Titanic Belfast cannot be missed.
EVENING IN BELFAST
Two words. Cathedral Quarter. If you want to see just how far Belfast has come since being a political warzone then head for a few drinks in the hip Cathedral Quarter. Belfast is embracing his past, and its future. Amazing graffiti everywhere around the quarter, and not of the political kind. Celebrating the famous people in Belfast's, and Northern Ireland's past.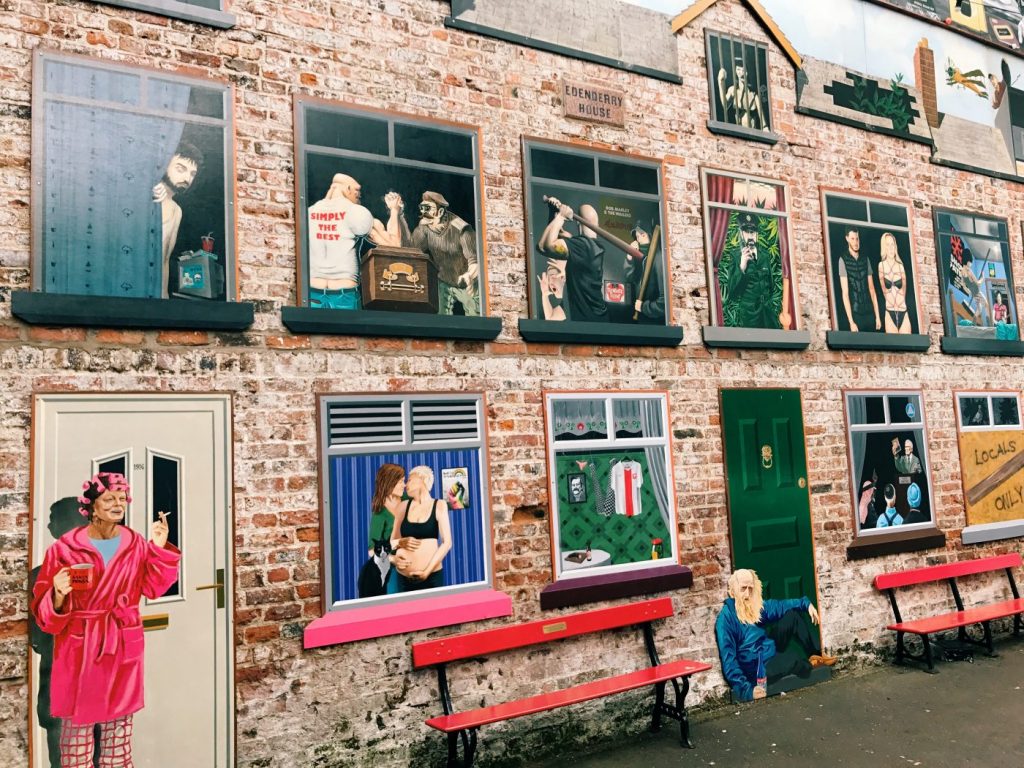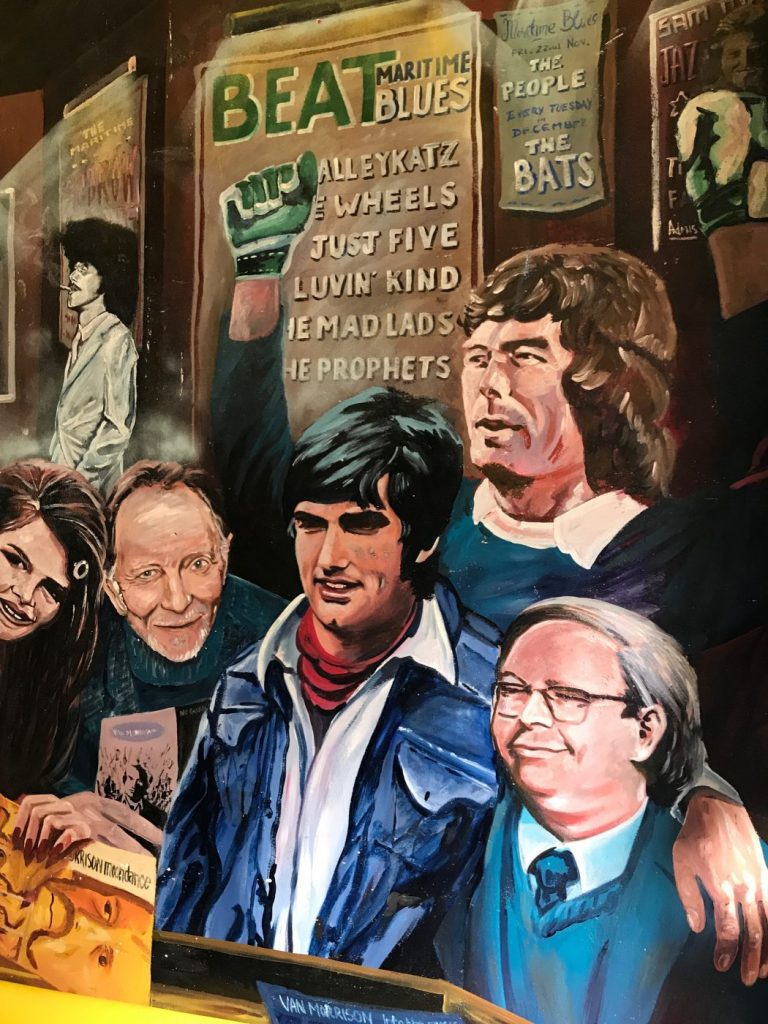 There are a lot of cool bars around here, but check out the Harp Bar and also my personal favourite, the Dirty Onion. As things start to heat-up, you can head to Filthy McNasties for a filthy night on the booze, it's a big bar/club in the city centre and promises a late, loud, debaucherous night. Enjoy!