How To Spend A Week on the Greek Coast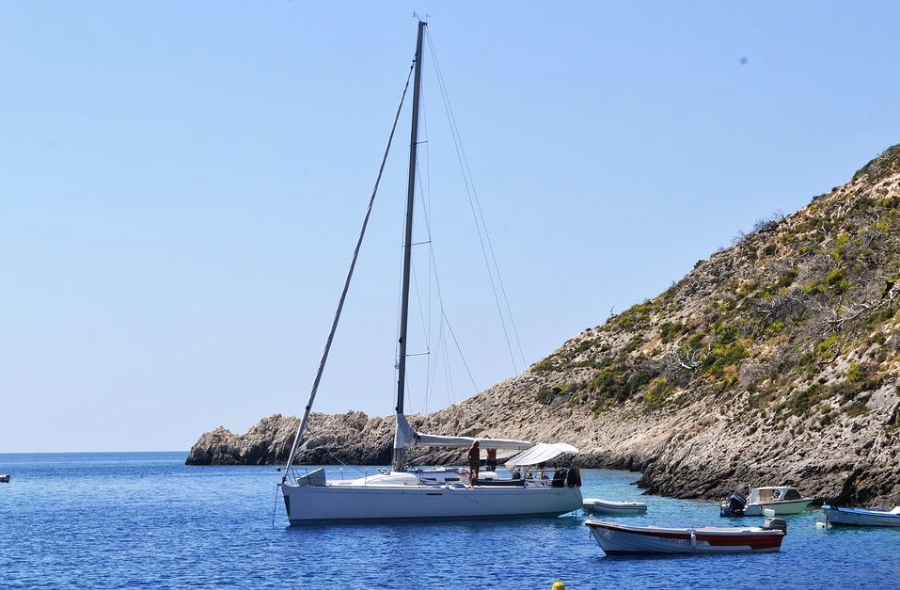 Greece has so many amazing places to explore from spectacular coastlines to beautiful remote islands, charming fishing villages and delicious local cuisine to try. A great way to see a great deal in just a week's stay is by taking a sailing holiday. This way you can visit different destinations and enjoy a varied and enjoyable trip on the Greek coast.  
Whatever your experience of sailing, one of the best ways to take this type of holiday is to choose one of the amazing flotilla holidays on offer along the Greek coast. A flotilla is a group of yachts that sail together led by the main yacht hosted by a captain and full crew. This way of travelling means you are never on your own, you have experts on hand and full daily itineraries and briefings as standard. Here is an example of how to spend a week on the Greek coast by flotilla.
Example itinerary
A popular route to take by flotilla along the Greek coastline is return route from Lefkas which takes in the South Ionian coastlines and islands. Here you can enjoy the amazing scenery this part of Greece has to offer, including the stunningly clear waters to swim and snorkel in wherever you anchor. A great place to visit for both beginner and experienced sailors.
Begin at Lefkas Marina
Start your flotilla holiday at the Lefkas marina and get to know the crews and the yacht before your journey. This is an excellent place to begin, as although it is an island, it is joined to the mainland by a short bridge so you can arrive from anywhere nearby and still get to the marina. Your first day is a great opportunity to stock up on supplies and get prepared then receive your full briefing from the skipper prior to setting sail.
Lefkas to Sivota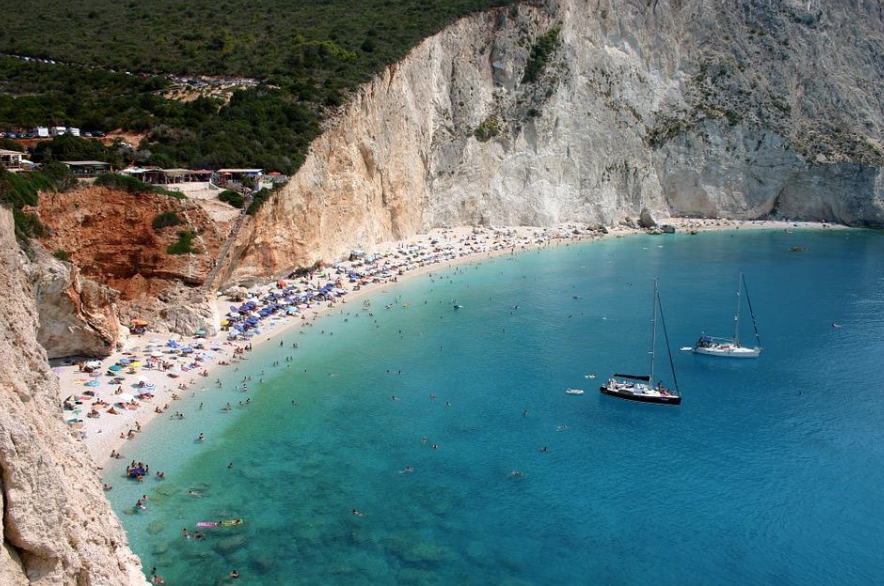 This day is classed as quite an easy sail of around fifteen miles with a lovely ocean lunch stop to relax and swim in the beautiful waters. You can expect about four hours of sailing time then moor at your destination. There are beaches to enjoy and small quaint town to explore here. A lovely relaxed place to visit in a sheltered bay on the south of the island. The marina is also known as Ormos Sivota Lefkado not to be confused with the Syvota marina which is much further north.
Sivota to Frikes
Next take a relaxed ten- or fifteen-miles sail depending on the route that you take. The first option is a straight run through or you can sail around the island of Atokos and anchor in the beautiful 'One House Bay' for lunch. There are lots of activities to try when you reach Frikes or Ithaca as it is also known. Kids will love paddle boarding and other water sports, or for some time on dry land take advantage of the stunning coastal walks. There is also a lovely bakery and a supermarket if you wish to pick up some delicious treats whilst you are here.
Frikes to Fiscardo
Again, depending on the route of the flotilla, this leg can be between three to five hours sailing which can cover up to fifteen miles. It is nice to get to the harbour at Fiscardo in good time, so you can enjoy the bustling harbour town. Stay in the water and enjoy swimming in the wonderfully clear sea, or take advantage of the chic restaurants and boutique shopping opportunities in this upmarket destination.  You can also marvel at some of the super yachts that you might find anchored in this fashionable place.
Fiscardo to Vassiliki
Just three hours sailing time today, you can spend some time in Fiscardo in the morning, perhaps taking a walk to the lighthouse, then head on to Vassiliki. Following your easy sail, you can take part in one of the various water sports that the destination is renowned for. Perhaps enjoy windsurfing and dinghy sailing or just watch those taking part in this cool and laid-back harbour. It is also a great place for kids to take part in some activities too, with a kids club at the harbour they can try some new things whilst docked here.
Vassiliki to Meganissi
The next leg of the trip will take you on a full day of sailing. Enjoy a brisk day out on the water, stopping for lunch as a flotilla before making your way to the gorgeous Meganissi. One of the most popular things to do here is to take a paddleboard out the sunken seaplane not far from the shore. If you want to stay out of the water for a while you can also take a walk and see this sight from the coast. When it comes to eating it is a great place to eat out. Choose from gourmet restaurants to traditional tavernas and sip cocktails at the harbour bars after a long day at sea.
Meganissi to Lefkas
Begin your morning finishing off the sights in Meganissi before you return to Lefkas harbour to complete your journey. The final leg of the weeks sail is back to Lefkas with a few hours sailing you can enjoy plenty of stops and anchorages to take a dip in the sea and take advantage of the gorgeous waters. You can also sail around Skorpios, a small island famously owned by the Onassis family. When you get back to the harbour you can see the unspoiled beaches and stunning greenery soaking it all in.
Your final day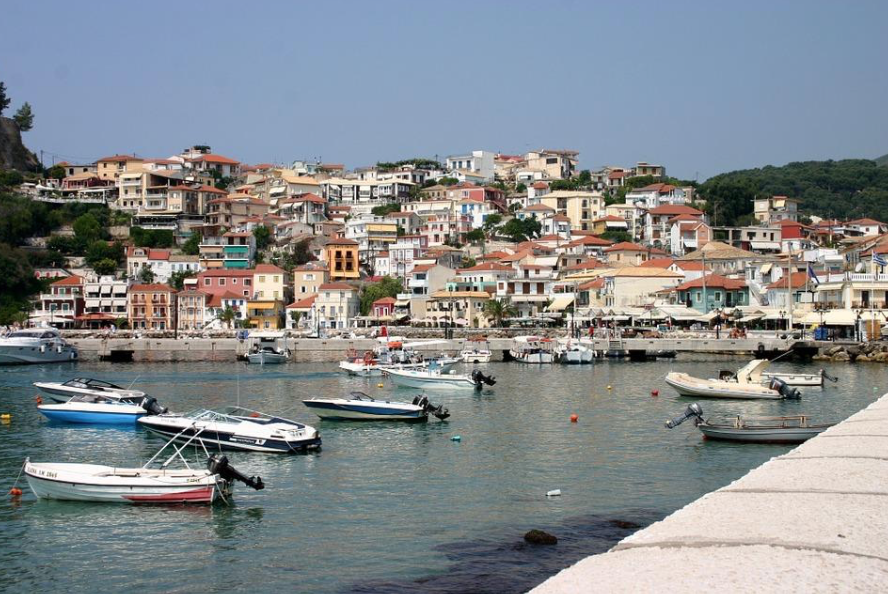 After your week of sailing, of course you can decide to spend some time on land exploring the town and further afield. Walk along the coastline and check out the scenic views and marvel at the historical significance of these islands. Or you can practice your skills with a little free sailing before you go home.
What can you do on a flotilla holiday?
With these types of holidays especially with shorter sailing times there are many other things you can enjoy during your trip. Some will take the chance to relax in the glorious sunshine or take advantage of the fantastic swimming and snorkelling opportunities when you anchor. However, as you are on a group holiday you will often find your flotilla have group activities you can join in too. This can be anything from a beach party or barbecue, to paddle boarding or group coastal walks. There is also plenty to do in the harbours, so take time to explore old cobbled streets and fishing villages as well as boutique shops and high-end restaurants. That's the great thing about sailing holidays, you get to visit many different places all in one trip.
How will you spend a week on the Greek coastline?
This is just one example of an amazing weeks itinerary on the Greek coastline. There are many different places along the amazing coast that you visit and when you explore by sailing the opportunities are endless. You can visit many destinations, swim, sunbathe shop and visit historical sites all in one great week's holiday. How will you spend a week on the Greek coastline?