Having been to every country in Europe apart from Norway, I can understand why people can get a little jaded with European travel. A church here, a museum there. Then comes Iceland.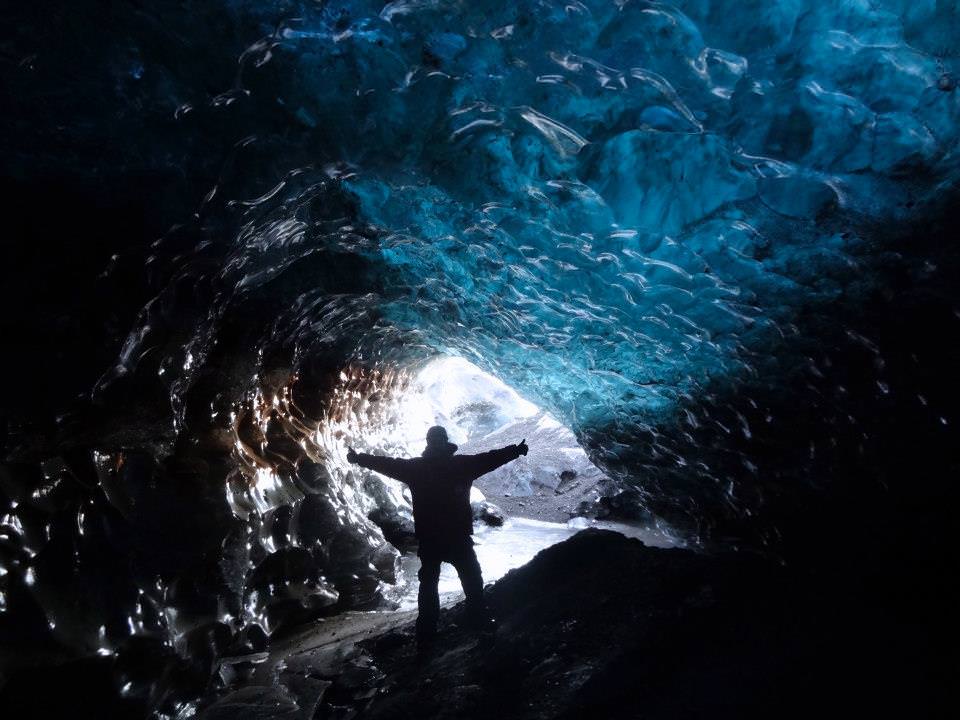 Iceland, in my opinion, is the best country to travel through in all of Europe, with Malta probably coming second. Northern lights, snorkelling between two continental plates, waterfalls, snow-mobiles and one of my favourite activities I've ever done, ice-caving.
During the start of winter each year it's possible to go glacier hiking and ice caving along the Southern coast of Iceland, in the Skaftafell national park. Generally speaking there is one large ring road that runs around Iceland, and a great way to see the whole country is to take ten days or so and go around. Skaftafell would be one of your first stops during your loop, around four hours or so from Reykjavik, the Capital. Public transport, especially in winter, is limited so it's much better to rent a car from the capital and self-drive. Luckily I did this trip with a couple of my best friends which keeps the costs down, otherwise Iceland would be super pricey.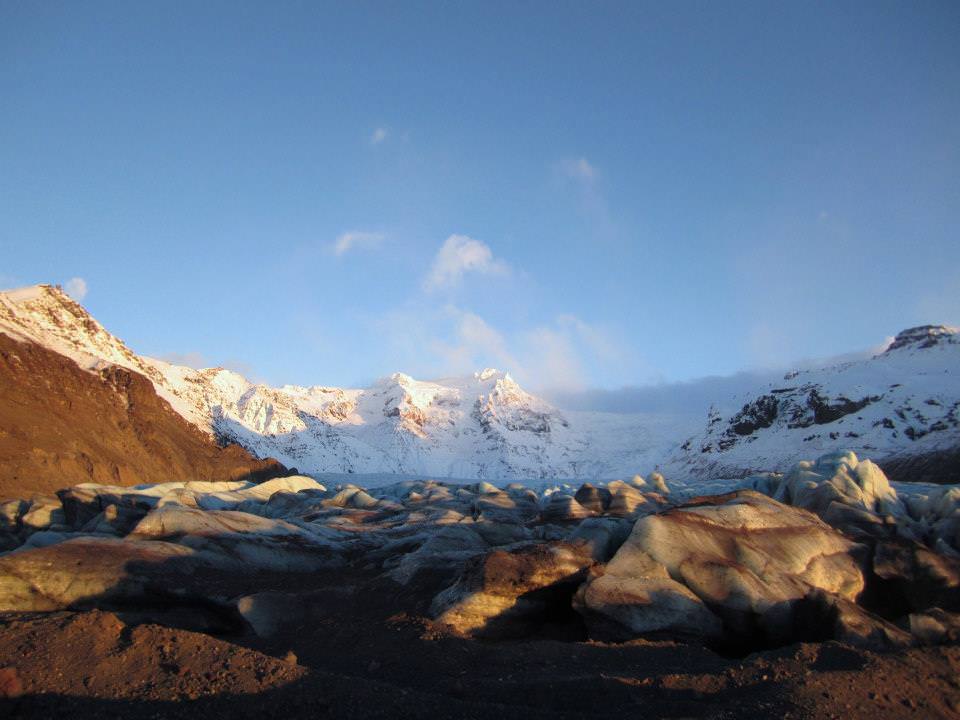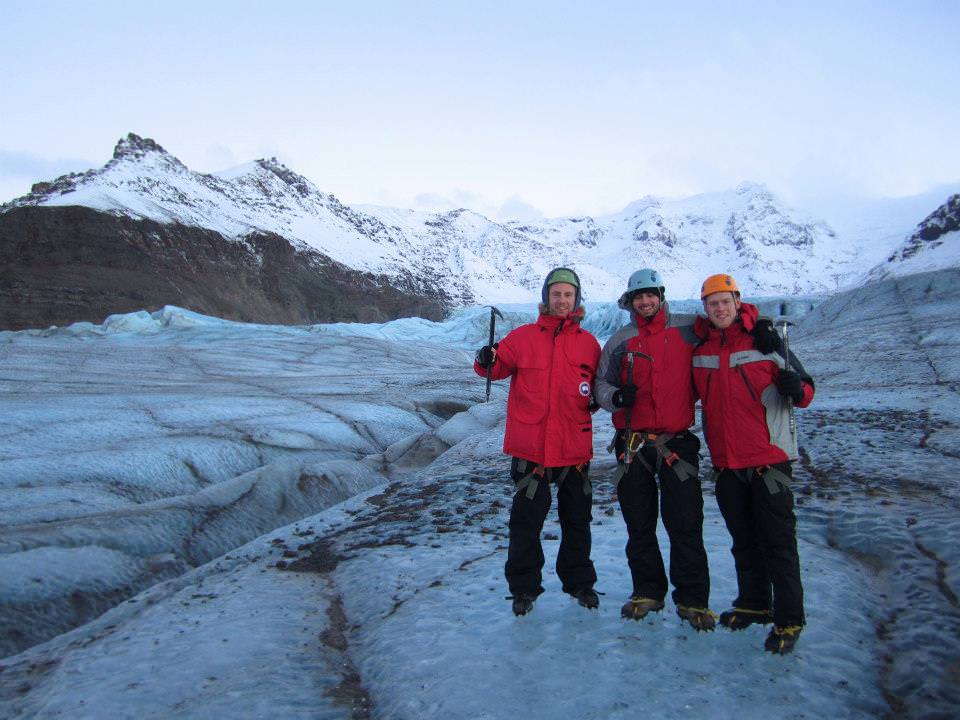 Once you get to Skaftafell there are a few companies which run glacier walks and ice caves expeditions. Generally you can take a one day 'tour' which will include all the crampons, helmets,  ice picks etc, just be sure to bring warm clothes. Iceland generally though isn't a cheap destination, so a day tour to the caves and glacier trek will cost around $150USD, steep but honestly worth every single cent. It's an amazing experience, and one of my best every days out in Europe.
The first three hours are spent gallivanting around frozen lakes, epic landscapes and traversing a glacier. It's so beautiful out there but you have to watch your step, glaciers are no joke and there are gaping chasms everywhere. Your guide will make sure you're alright of course.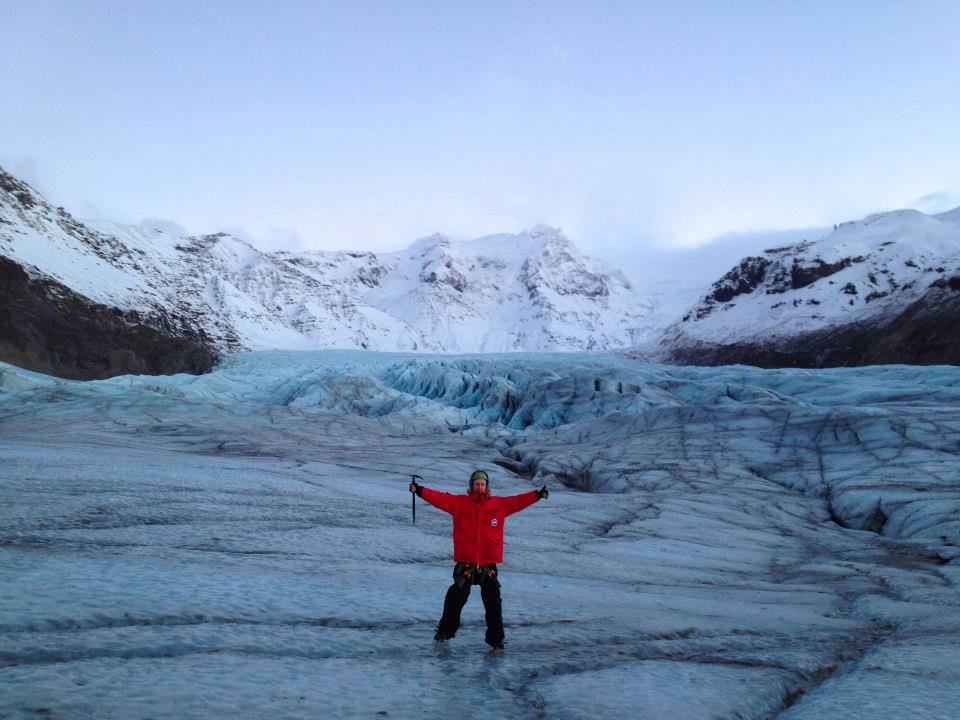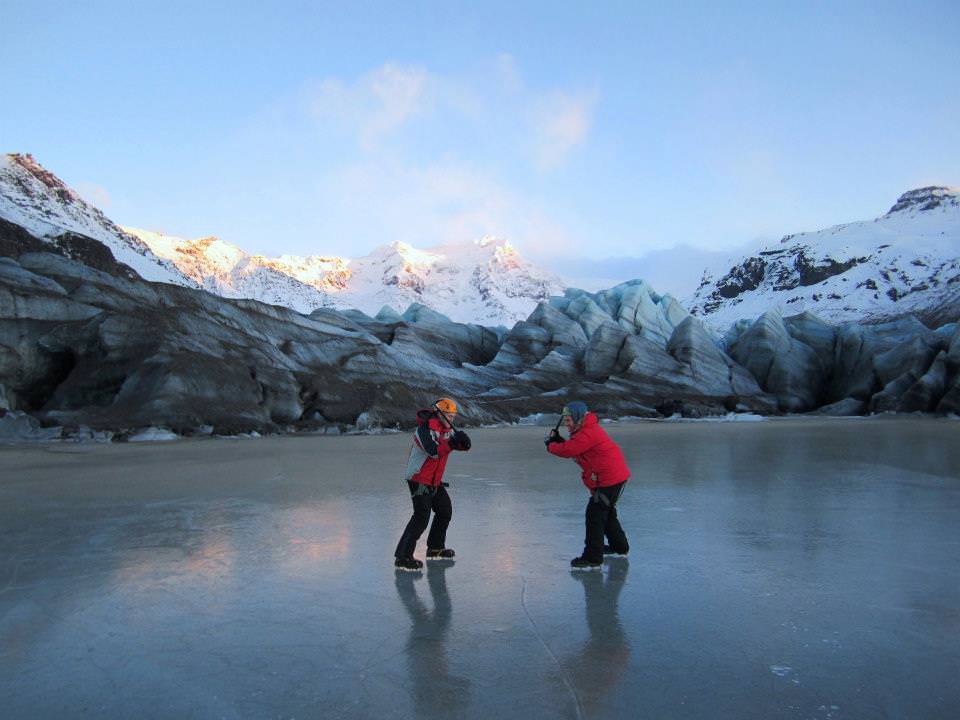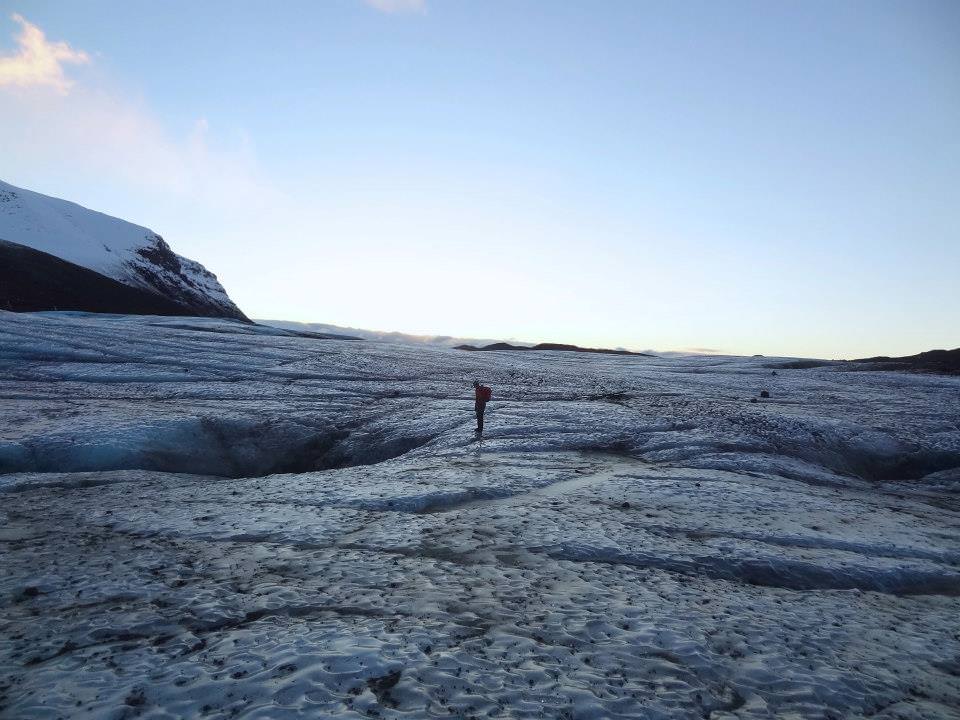 For me through the real highlight is getting to the ice caves. These form each Autumn/Fall and last throughout winter, although towards the end of the season, around March, the guides essentially close the caves due to the melting of the ice and and you can no longer trust the structural integrity of the cave. So head earlier in the season to avoid disappointment. Once you enter the cave though – WOW.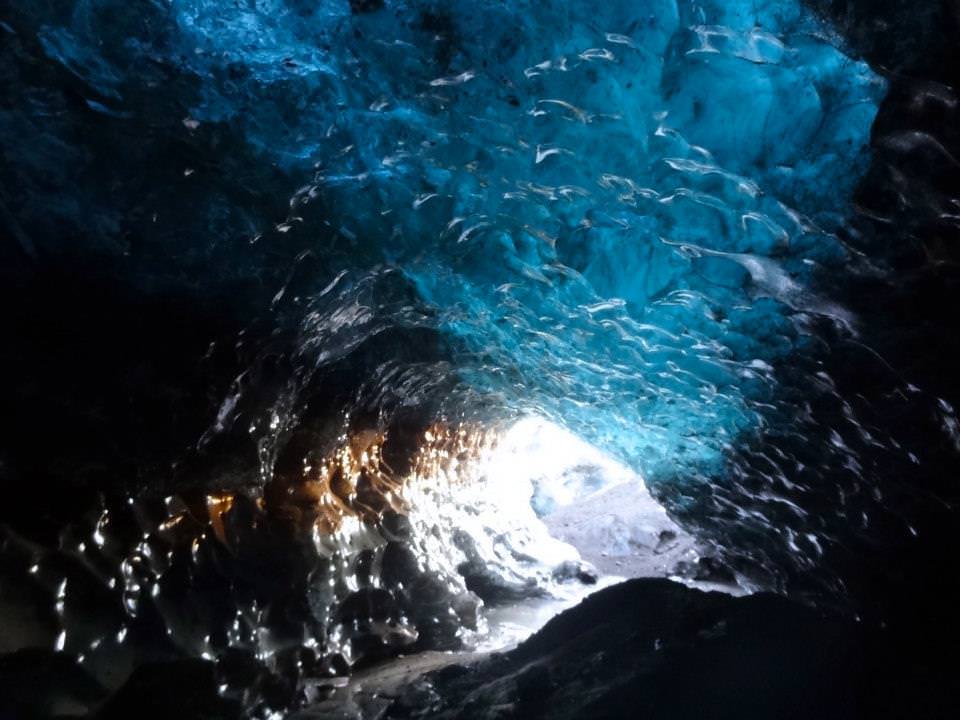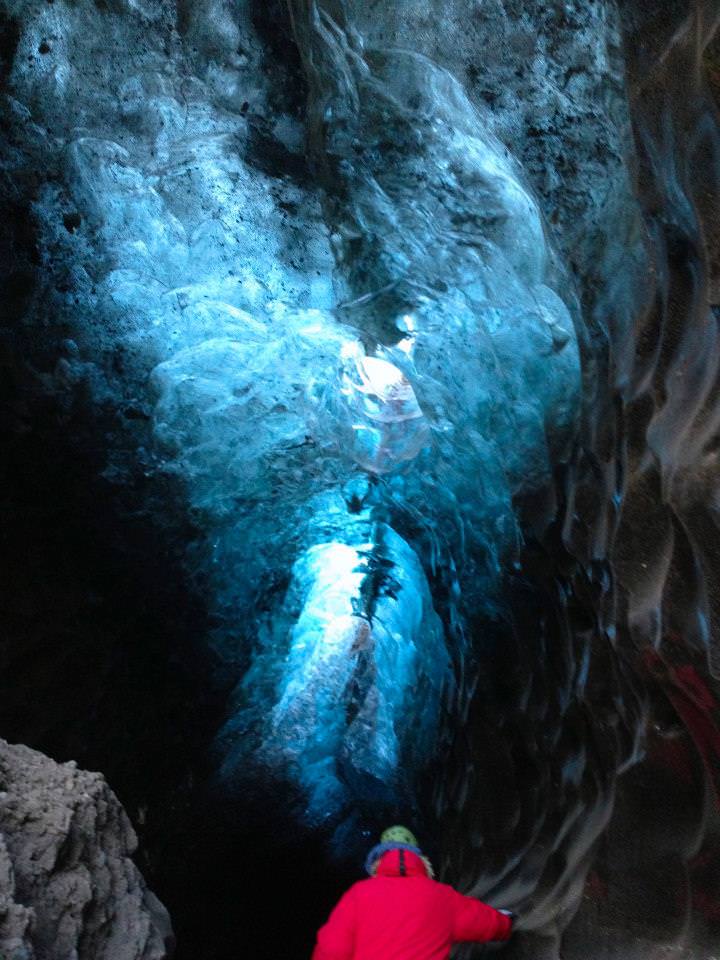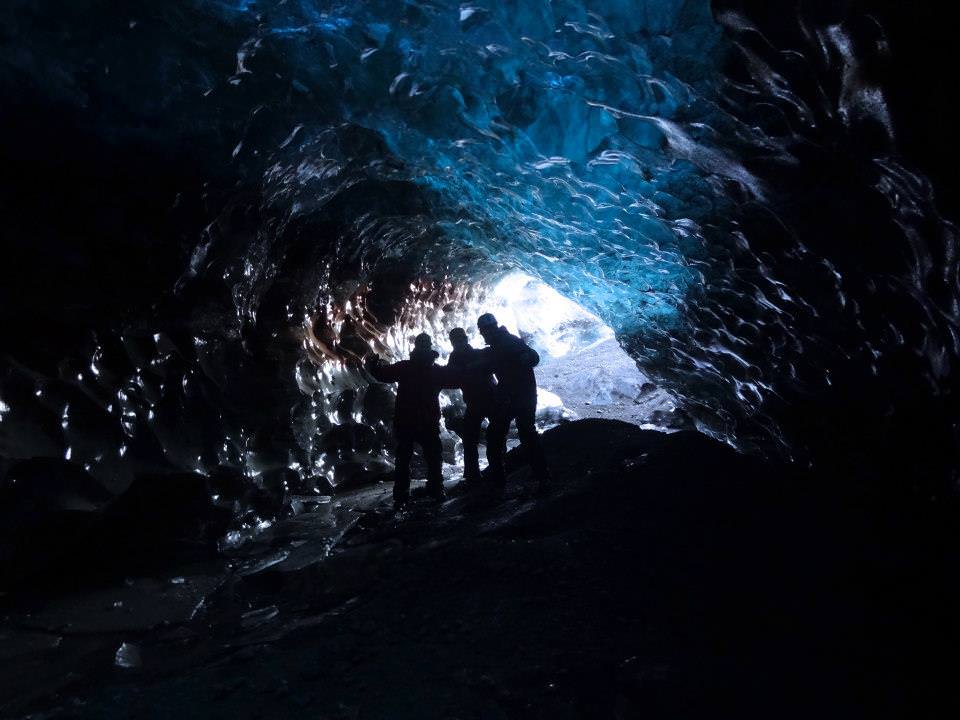 The most brilliant electric blue colours come shooting out from huge solid ice walls, the sun shines in through the mouth of the cave illuminating the entire place with colours you thought you could only see through an Instagram filter. It's truly one of the most beautiful sites I've ever seen. Again, you don't spend too long in the caves as there have been tragic occurances of caves collapsing, so we probably got around fifteen minutes inside. And what a fifteen minutes it was.
After that it's a walk across a glacier back to the mainroad and your tour is over, checking your photos at night brings it all right back though. What a day. This is what you earn your money for. I hope you guys make it to Iceland, and if you have a choice, go in the Winter. Ice caves and Northern Lights will be two of your best travel experiences ever, I promise you that. Happy travels.