The United Kingdom is loaded with excitement and beautiful scenery just begging to be explored by young people. If you're looking to escape with a few friends and enjoy the United Kingdom, you'll want to browse through this handy list of tips. People frequently think of the United Kingdom as a place filled with history, but there's much more to be found if you know the right places to look. From having a fun road trip with your friends, to exploring all of the nooks and crannies that aren't as well know, this guide will ensure that you have a great time.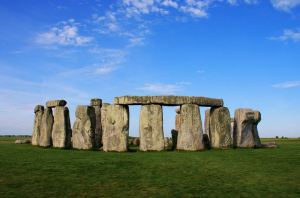 Hire Your Own Vehicle
Transportation options exist in most areas of the United Kingdom, but it can be difficult to get to the most remote areas if you don't have your own vehicle. Thankfully, renting a vehicle in the United Kingdom is both easy and affordable. If you're concerned about budget, travel with a group and seek out a reliable coach hire company. Hire a minibus or coach; this will allow you to self-drive tour both the countryside and the cities and towns, too. As an added bonus, you'll get to stop off wherever you like to spend some time enjoying the sights.
See Stonehenge
Whether you are particularly spiritual or not, you should see Stonehenge. However, it's advisable to go in the off-season where possible, as peak tourist seasons can see the area become very busy. This marvel of construction is older than just about everything in the surrounding area, aside from the very land itself. Some believe that Stonehenge holds immense power within its stone, and can impart luck when the stones are touched.
See the Cliffs of Dover
These beautiful white cliffs make up one of the borders of England across from France. Best seen from a boat, they are situated beside a beach that's quite lovely during the warmer months. The beach itself attracts people from all over the world, and is a popular local destination. While you can also walk on top of the cliffs, there's something quite special about viewing them from the sea.
Party in London
Known for its nightlife, there's plenty of great fun to be had in London. While you're in the area, check out Ministry of Sound. This iconic electronica nightclub has been around for decades, and is considered the home to several electronica genres. Ministry of Sound pulls some of the most famous DJs from all over the world, and almost always has something good to offer to electronica lovers.
From there, you'll want to wander over to the modernised and Asian-influenced China White nightclub. This is a beautiful nightclub with an incredibly diverse lineup of events. You'll find everything from basic salsa dance nights through fashion shows and themed events at this location.
Party-lovers will also want to check out the 100 Club on Oxford Street, where everyone from actor/musician Hugh Laurie through local favourites are showcased. The 100 Club has a distinctly innovative approach to music, so it's common to find unusual events that are a little bit more out of the box when you visit.
Visit the Outer Hebrides of Scotland
While the water won't be as warm as the Maldives, the beaches on this beautiful collection of islands rivals the beaches found in the Maldives itself. Beautiful aqua blue waters line white sand beaches, making most people surprised to know that something such as this exists in the United Kingdom. You will need to book a ferry or air charter to take you across, but it's well-worth the extra trip. Lined by dark Scottish moors and hills, it's a stark yet dazzling piece of scenery that's unlike anything else on Earth. In fact, it's won awards through Trip Advisor for being the fifth best island in the entire world.
Explore Smoo Cave in Durness, Sutherland
This beautiful cave rivals something out of a video game or fantasy novel, but it's just yet another of the beautiful features found within the Scottish Highlands. Smoo Cave is situated right by a beach that's great for swimming and surfing. The inside of the cave contains a beautiful waterfall, and it's even home to a man who is affectionately labelled, "Caveman Colin." Colin provides free information and tours of the cave, helping to impart its beauty and magic to those who visit it.