Going from March to June, the summer season is the hottest time in most of the parts of India. The most hectic season of this tropical country, summer scorches almost all the parts of India with sweltering heat. Don't let this heat put you off travelling at this time though as there are plenty of fantastic attractions to keep you occupied. With India's incredible diversity it is tough to decide exactly what to take in on your travels. The following are a few ideas to consider: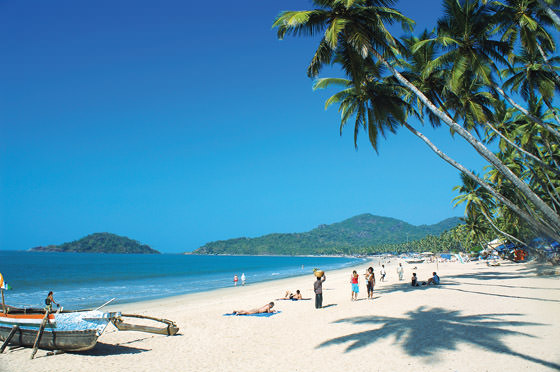 Kerala:
Kerala's culture coupled with it's varied demographics have made it one of the most popular tourist attractions in India. One of the most tranquil and relaxing things you can do in Kerala is take a trip in a houseboat along the palm-fringed Kerala canals, known as the backwaters. Enjoy authentic Indian cuisine cooked by the onboard chef while you take in the scenery with a chilled beer. Ensure you book the overnight stay on the boat where you can sleep out in the water surrounded by serenity. Once on steady ground be sure to eat at one of the lakeside restaurants where locally caught fish are the speciality.
Goa:
Nicknamed the land of sea and sun, Goa is an amalgamation of beaches, architecture and forts. A popular tourist area, Goa caters for those holidaying on a budget (A week all inclusive can be found for less than £550 per person), aswell as those looking to spend a bit more cash. Head to Vainguinim Beach where you can enjoy a fantastic range of watersports and a diving centre. Goa is one of a dwindling number of holiday destinations where your money really does seem to go further.
Shimla:
Known as the summer capital of British India, Shimla is situated in Southern Himachal Pradesh at an altitude of 2100m. It carries echoes of the British influences that were so prominent in years gone by which make it popular with British tourists. In the centre of the town is 'The Mall' which divides the city into two parts. This mall is a shoppers paradise which is a must visit for travellers looking to spend some holiday cash. Use your AMERICAN EXPRESS CARD and take advantage of double points when spending abroad to receive rewards.