Luxury hotel accommodation in Bournemouth is ingrained in its architecture. The very buildings that have become modern day lavish hotels were originally built as decadent spas. Such a culture of extravagance attracted the elite and aristocratic to Bournemouth's' sandy shores, and today it exceeds the levels of luxury for which it's famed.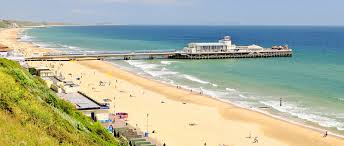 Surrounded by fresh ocean breezes and clear sea water, Bournemouth is long claimed to possess healing qualities that cannot be found anywhere else in Britain. As a relaxing destination, it boasts claims of revitalizing and rejuvenating even the weariest after a spell in one of their salt water baths. With such promises of grandeur, it is only fitting that the accommodation in Bournemouth exhibits grandeur to the same abundance, and has that essential ocean view.
Live as the aristocratic did during your stay in Bournemouth. Hotels and suites boast king sized beds with sea views, and five star services for guests. Many hotels and holiday apartments offer spa treatments, from massages to facials, and it is only to be expected that there are swimming pools, Jacuzzis and baths in a place famed for its water.

Around the town, bars and restaurants continue the theme. Discover stylish modern bars or look for vintage themed restaurants for ladies who lunch or afternoon tea. There are abundant concerts held each week in the city between several venues, as well as an array of theatres.
Get your feet off the ground in Bournemouth and explore under water or in the sky.  Bournemouth Oceanarium takes you on an interactive tour of the world's oceans. For views closer to home, and if you are brave enough, get on board the Bournemouth Eye. Not the traditional Ferris wheel offering city views, the Bournemouth Eye is a helium filled balloon! Although it remains chained to the ground, it still travels to heights of 390 feet offering incredible views of the area (that could only be rivalled by the view from your bed!).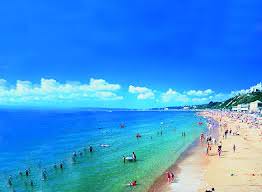 Luxury hotel accommodation in Bournemouth is not just for holidays. They are the perfect location for dream weddings, making Cinderella style dreams come true. For work retreats and team bonding, why not take a day exploring the beach or nearby World Heritage Site Jurassic Coast before returning to a relaxing and comfortable conference suits. Bournemouth is an excellent choice for golf tours, birthday parties, functions and any special event requiring extra special attention.
Throughout the year Bournemouth hosts an array of parties and festivals. Summer is particularly busy with the Great Dorset Steam Fair, Poole Thai Festival and the Arts by The Sea Festival even running into September. With so many events and so many visitors, ensure you book early to stay in the most luxury hotel accommodation in Bournemouth. Join the ranks of the elite with a coveted seaside view from your bed!