Kissing the Blarney Stone; Cost, Times, Location etc
One of Ireland's most famous things to do – kissing the Blarney Stone! You get the opportunity for kissing the Blarney Stone at Blarney Castle, just a 15-minute drive from Cork City. Even before the madness of COVID, kissing the Blarney Stone was a little gross, now it's downright scandalous! Still, when in Rome, right? So let's get to it: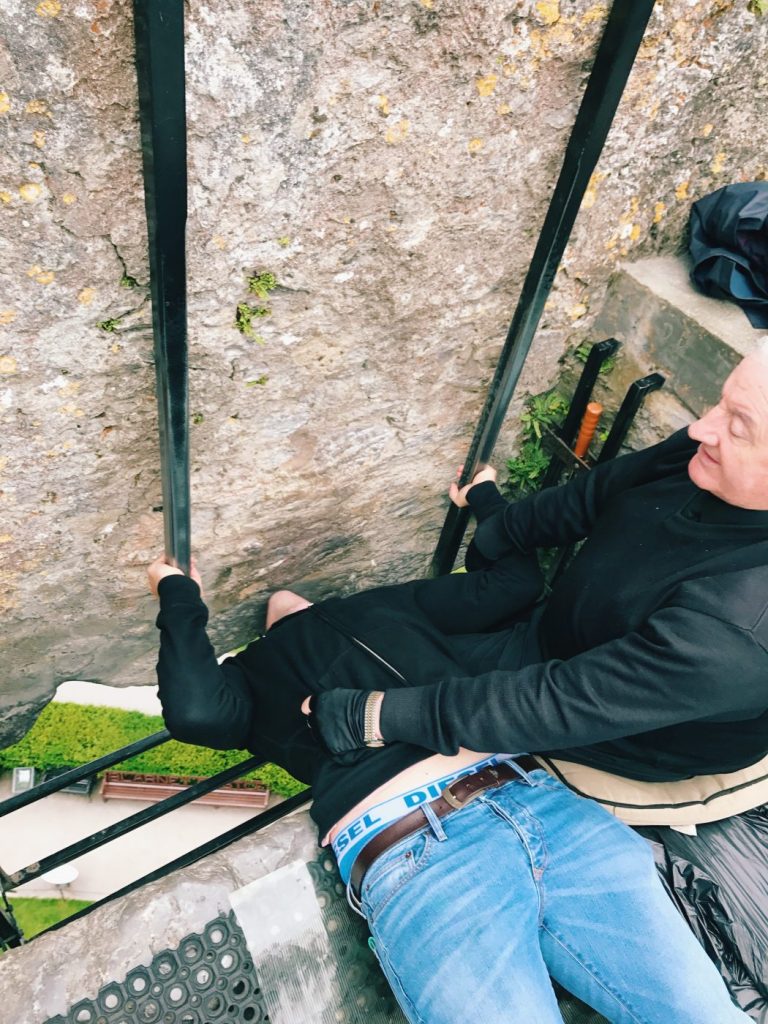 What is the Blarney Stone & Why Is It A Thing?!
The stone is a chunk of limestone built into Blarney Castle, outside Cork.
Kissing the stone is said to give the kisser the 'gift of the gab'. That's the irish way of saying you're blessed with eloquence, and good chat.
Where the Blarney Stone Myth Comes From
It has a lot of myths attached, and no one story has been confirmed! The main two stores are:
Cormac Mccarthy MacCarthy, back in the 15th century, asked an Irish Goddess for help with a lawsuit. She told him to kiss the next stone he sees. He did it, spoke so well in court he won, and then he built the stone into the castle.
Another story is Robert The Bruce gave Cormac the stone as thanks for his help in a battle. So Cormac then installed it in his castle.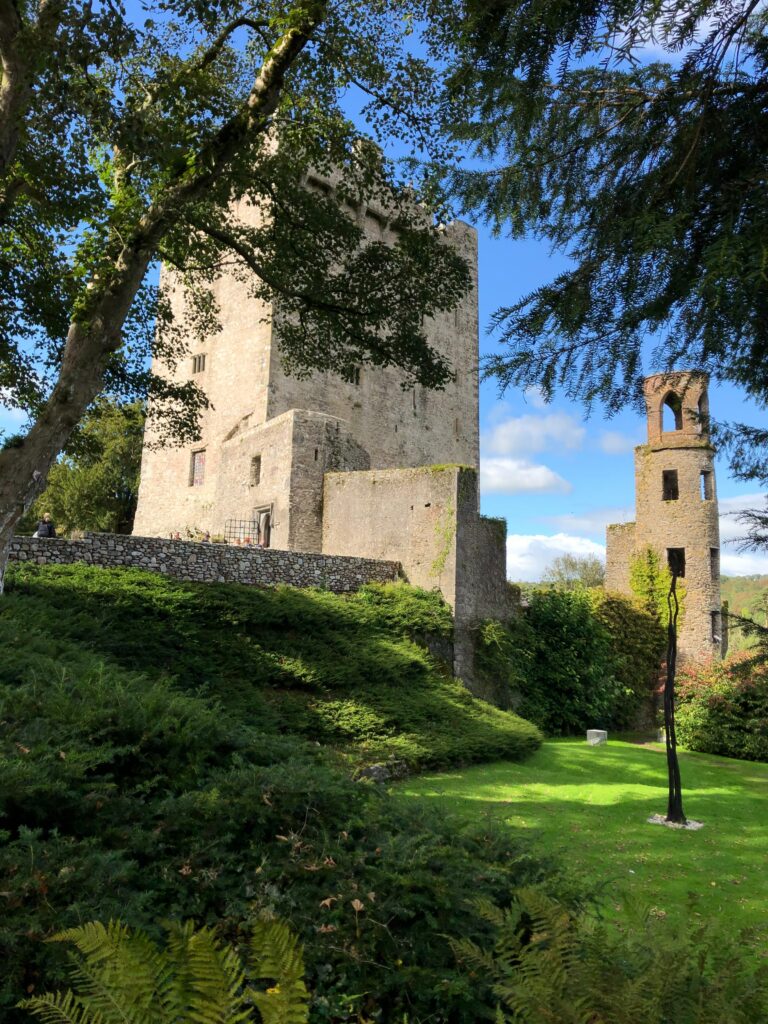 Kissing The Blarney Stone Tour (from Dublin?)
For me personally, I was on a 2 week Ireland Road Trip so we were driving. We had a couple of days in Dublin, and then drove to Cork. The following morning we visited Blarney Castle, where the Blarney Stone is, just outside Cork.
If you're not driving though, you can take a Blarney Stone Tour Daytrip from Dublin for $70 or so. It includes the Rock of Cashel and a little tour of Cork. Great value. THESE GUYS ARE THE BEST OPERATORS.
Blarney Stone day-trip from Cork is only about $30. You can book that here.
Blarney Stone Opening Hours
7 days a week, 9am to 4am. Get there around 8.30am before the queues form!
How to get to the Blarney Stone (from Dublin or Cork)
The Blarney Stone is 3 hours drive from Dublin, and just 15 minutes from Cork City.
Booking daytrips from either city is the easiest way to do it. But self-driving is a good option too. I wouldn't waste my time with public transport, to be honest. You may save $10 or so, but you'll kill so much of your time.
Kissing the Blarney Stone; How The Experience Actually Works
I was on Day 2 of my Ireland Road trip. After spending a day in Dublin, we woke up a little later and made it to Blarney Castle around 10.30am. And already there was over a 60minute queue to kiss the Blarney Stone!
Visiting the Blarney Stone Tip:
Wake up super early and make sure you're at the ticket office ready to buy the first set of tickets around 8.45am (€14 euro online here, €15 in person). You'll get straight up and avoid a very long wait!