Mykonos is well known for being the most popular of all the Greek islands. It became famous due to its world famous beaches, swanky beach clubs and luxurious accommodation.
If you're looking for the best villas rentals in Mykonos then look no further than Kinglike Concierge, these guys are easily the best in the business. They provide all clients with unrivalled service. When you book a Mykonos villa with Kinglike you will always get the following services to ensure you have the best getaway possible:
– 24/7 Guest Support – The well experienced concierge professionals will always be standing by to help with anything you need at any time.
– Airport Pick Up & Drop Off – A luxury minivan will be waiting for you when you land and come to collect you when you're heading home
– Check in & Check out assistance – They make it so simple to check in and out so that you can focus on enjoying your holiday.
– Daily Housekeeping – Everyday housekeepers will come in to clean the house and twice a week they'll change your linen and towels.
– Villa Pre-stocking – You send over a list of all the groceries you need before you arrive, so you don't have to waste time shopping during your getaway.
– VIP Reservations – Kinglike Concierge has a fantastic network on the island and will make sure you have access to the best restaurants and tables in all the local hotspots.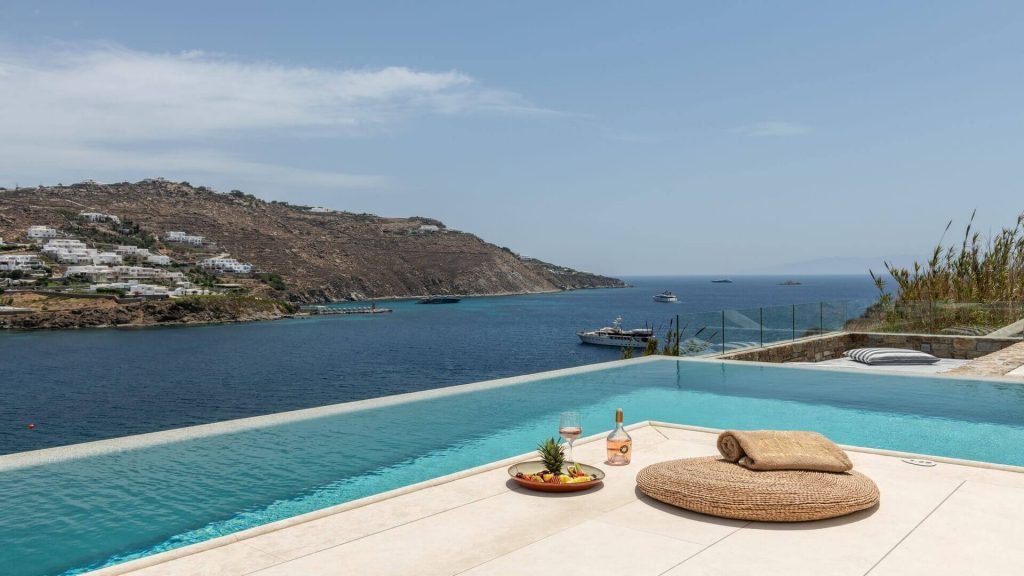 Here are 3 of the best luxury villas Kinglike Concierge have on Mykonos:
Villa Avant-Garde – Ornos, Mykonos
From 2,275 Euros per night
This stunning mansion is located right on the beachfront of Ornos Bay, with 7 luxurious ensuite rooms set out over 350m2. When you stay in Villa Avant-Grande you will enjoy stunning sunsets over the Aegean Sea and breath taking sweeping views of the coastline. When the sun comes down you will see an abundance of luxury yachts and fishing boats dotted around the harbour as you sip on cocktail, you can enjoy it by the infinity pool or have a mouth watering barbecue with your group.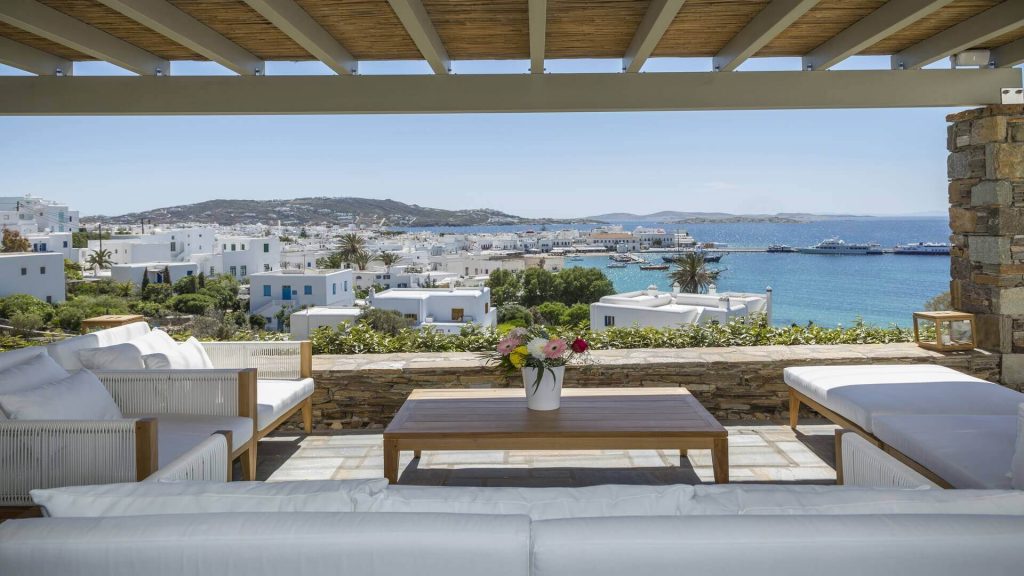 Villa Eternity – Mykonos Town (Mykonos Chora), Mykonos
From 2,000 Euros per night
This beautiful 7 bedroom villa in located in the centre of Mykonos Town, that's the place to be because it's where all the action happens. I love the the design of this luxurious villa, it blends in naturally with its mountainous surroundings and looks as if it is emerging from the mountains. The views you can enjoy here are second to none and are exactly what one would expect from a top class beach house. If you don't feel like hitting the town you will be enjoying the infinity pool or soaking up the sun in the lounge area. You can also enjoy a great barbecue with your friends taking in the stunning sunset. If you do want to get in to the action your just a stones throw away from the cobbled streets of Mykonos town centre.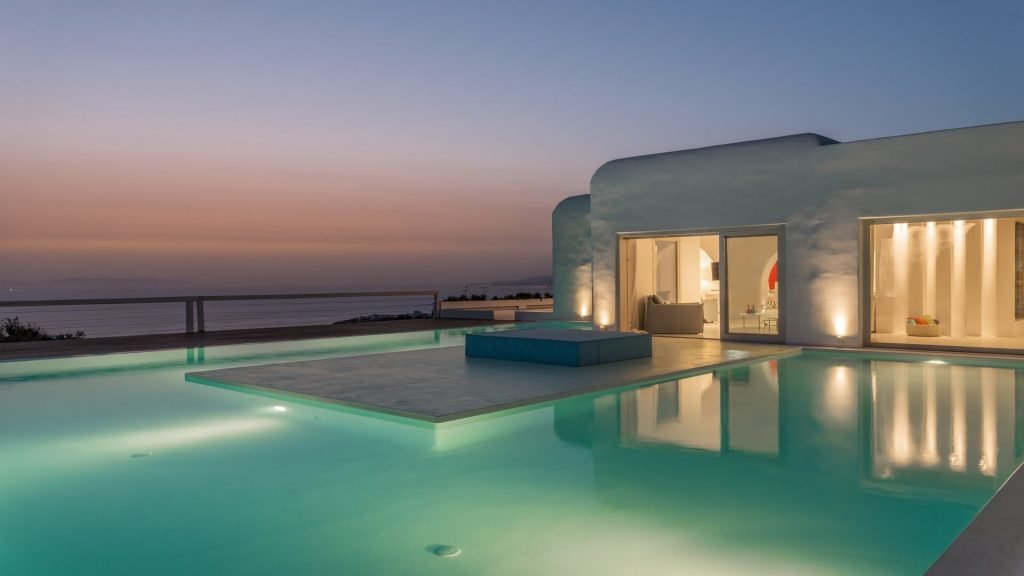 Villa Infinity – Tourlos, Mykonos
From 3,000 Euros per night
Villa Infinity boasts eight beautifully designed bedrooms, an open plan kitchen, a huge living area which includes an amazing home cinema room too. The villa is located in Tourlos, one of the most exclusive areas on the island and the place where the rich and famous come to holiday. People are drawn to the area not only for the luxurious villas but also because it is ideally located near by all the major attractions. Throughout the day you can enjoy heart stopping views of the Aegan Sea and you don't have to worry about the strong winds here because you are well sheltered – so you can bathe in the sunshine all day long in complete tranquility.
I have given you just 3 of the most luxurious villas that Kinglike have to offer us. Make sure you check out their website because there are plenty more for you to enjoy. If you want the ultimate Mykonos experience then look no further than Kinglike.