What to do in Chiang Mai in 2023; 3 day Itinerary for Chiang Mai
I lived in Chiang Mai for 14 months, when I was teaching English there, after doing my CELTA TEFL (diploma to teach English). It's my favourite place in the world, so much so that I celebrated cycling the length of Thailand, all 2000km of it, in Chiang Mai too! But when you're visiting northern Thailand as a tourist, and you're sitting thinking 'Hmmm what to do in Chiang Mai' it's hard to cut through the endless nonsense online and create a 3 day itinerary for Chiang Mai, in the knowledge that you're not missing any of the hotspots.
That's why I've come to help! I've spent years in Chiang Mai, both on luxury breaks, and as a broke backpacker, so this Chiang Mai itinerary will fully inform you of the best way to spend your time here, and to know exactly just what to do in Chiang Mai. So below you'll see the 3-day Itinerary for Chiang Mai, and below that, options for even longer stays. It's different to a Bangkok itinerary in that Chiang Mai is so easy to get around. So check it out: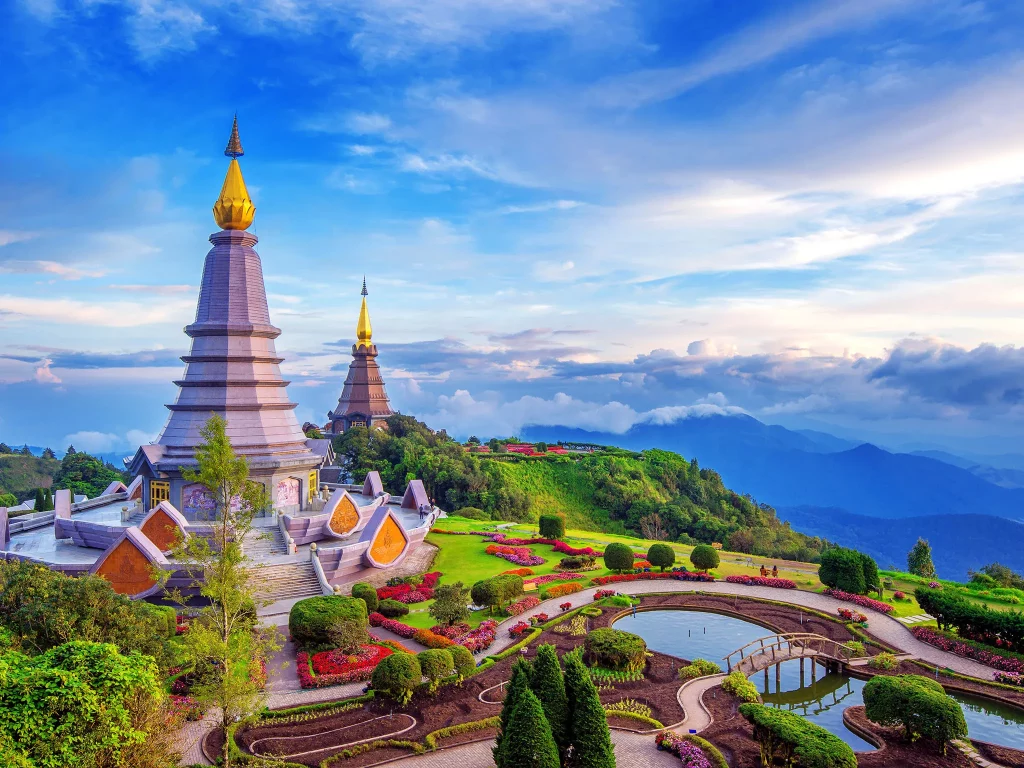 A 3 day Itinerary for Chiang Mai
3 days in Chiang Mai is barely enough, so make sure to check out the additional stuff at the end of my Chiang Mai Itinerary below, but if you really only have 3 days then here's what to do in Chiang Mai:
DAY 1:
Your hotel may have brekkie, but if not, or if you're fed up with hotel food then head over to the Nimmanhaemin area (where I recommend you stay anyway) and grab a delicious breakfast at 'The Larder'. It looks pretty average from the outside, but the food (and portions) are AMAZING! Also, once you've filled your belly, you can walk from there to Funky Bike Rental (about a 10 minute walk) and pick-up a scooter rental for $7 per day (about 250THB).
Don't worry, if you don't want to drive a scooter you can use Thailand's answer to Uber, and download Grab on your phone, and use that to get from A to B. But honestly, for 3 days in Chiang Mai, the scooter is well worth it! Also, I'd do Day 1 solo, no guides needed (unless you want to hike up to Doi Suthep), just be free to explore the temples at your own pace.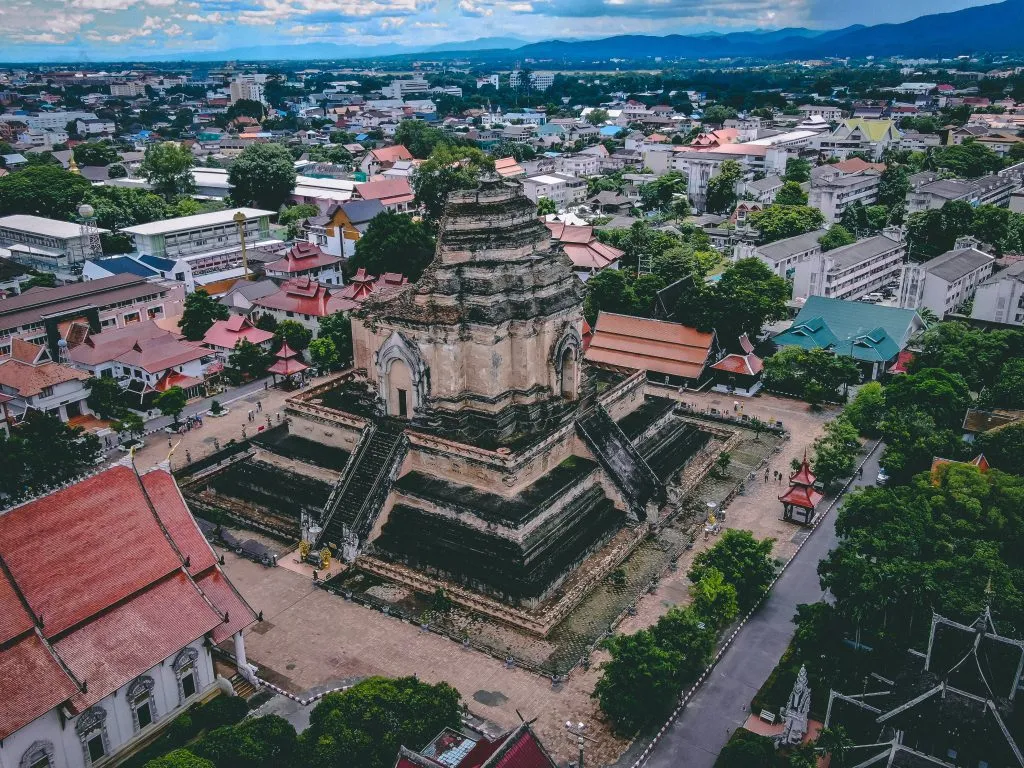 Morning Temples:
Once you've eaten, and sorted out transport you've got a couple of hours temple hunting. .Chiang Mai is home to loads of temples, but let's be honest, you don't want to spend all your time chasing one temple after another. For that reason, visit these 3 this morning. They are all within the moat, within the old city of Chiang Mai, just a 5 minute bike ride between each one, and all free or cheap to enter. 
Wat Phra Singh – Chiang Mai's 2nd most famous temple, and almost 600 years old! 20THB to enter. 
Wat Chedi Luang – A huge 'Chedi' structure, toppled by the earthquake in 1545. It's an icon of Chiang Mai. Free.
Wat Chiang Man – Chiang Mai's oldest temple. Famous for the 2 Buddha images, said to be 2000 years old.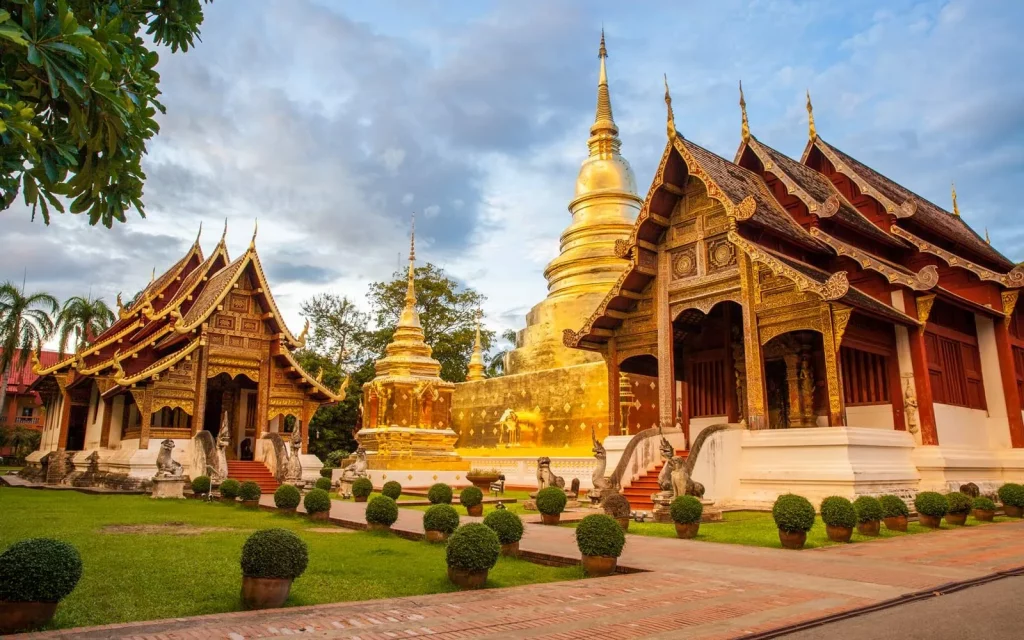 Afternoon at Doi Suthep:
3 temples should ensure you have your fill of Buddha before lunch. For me, I'd stop for lunch at Good Souls Kitchen, a brilliant veggie restaurant, and also found within the Old City so it's super easy to find from the temples.  After lunch, it's time to hit up Chiang Mai's most famous site of all. Doi Suthep.
(Wat Phrathat) Doi Suthep is the huge gold chedi on the mountain top that overlooks Chiang Mai. It's lit up every night, and is allegedly home to Buddha's himself's shoulder bone! There are 3 options to get to Doi Suthep. You can take transport up there, by taxi or Song Thaew (roughly 100 baht or so). You can ride your scooter up yourself (this is what I always do, it's a beautiful ride, takes about 20 minutes or so), or you can hike the Monk's Trail (about a 6km, 3-hour hike, with the starting point HERE on google maps). Or you can book a guide to take you on the trek HERE. 
Doi Suthep's Story
Once you reach the bottom of the temple, you have a choice to walk the 309 steps, or take a 30THB cable car (take the steps, it's good for you!). At the top of the steps then, foreigners pay 20THB to enter. The Temple is sacred due to the story of the white elephant carrying Buddha's collar bone, which a monk had come across. Upon hearing of this, in 1368, King Dhammaraja put the bone on a white elephant and set the elephant free in the jungle.
The elephant attempted to climb Doi Suthep, almost reached the top, trumpeter 3 times, and died. This was seen as a sign, and the temple was built, with Buddha's shoulder bone still sitting deep within the Chedi. 
Nowadays, walking around the Temple (clockwise only please), is a huge tourist attraction. The Gold Chedi is famous, as is the view of Chiang Mai city from the top, it's spectacular on a clear day. Also, once you're done, there is a little market at the foot of the Wat, where you can chill, shop and eat. All-in-all, allow about 3 or 4 hours included transport (or 8 if you're hiking). Back to your hotel for a shower before dinner and drinks.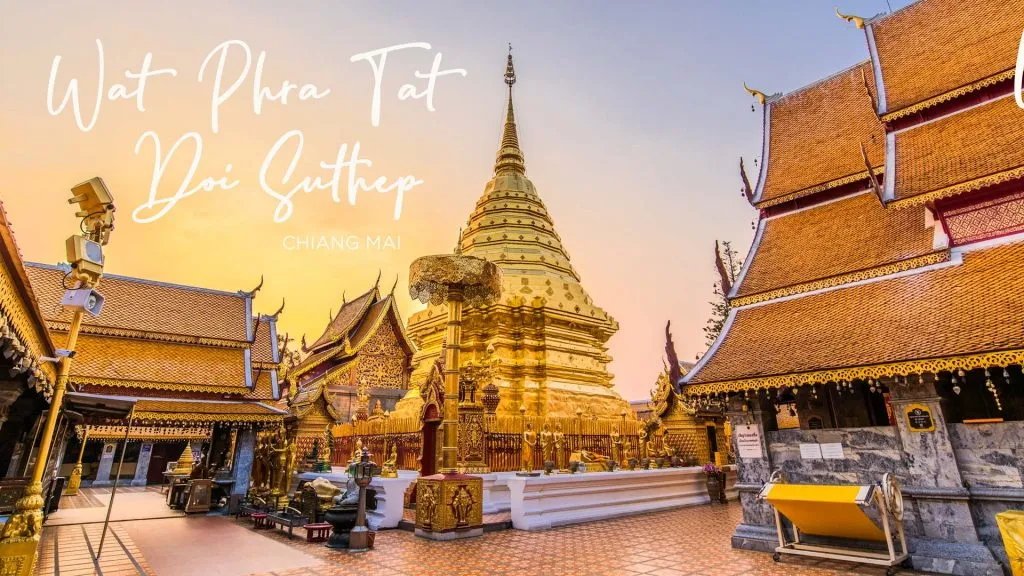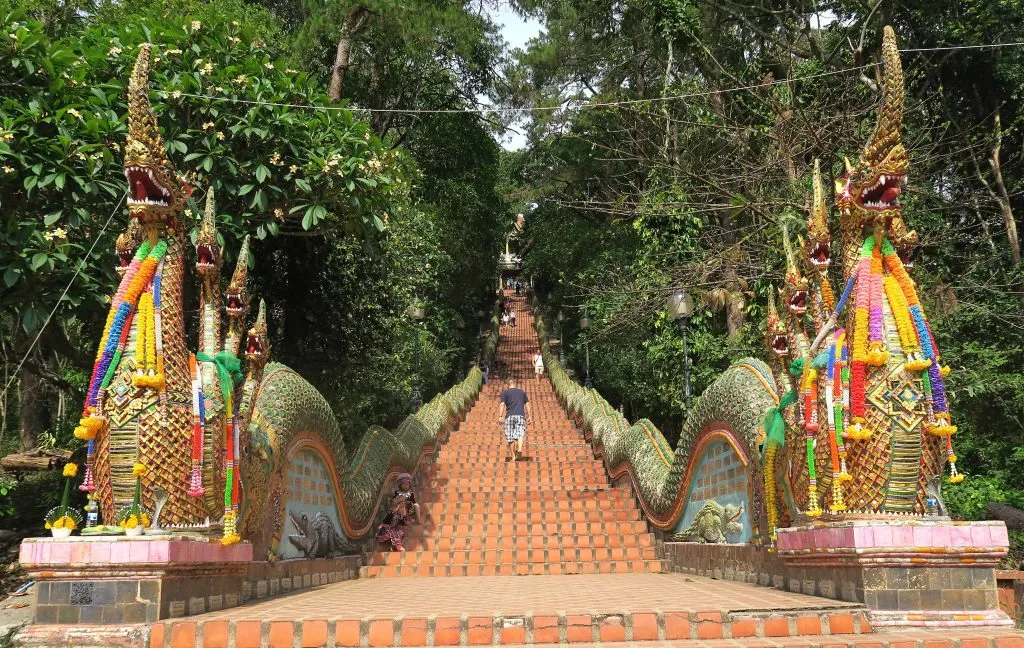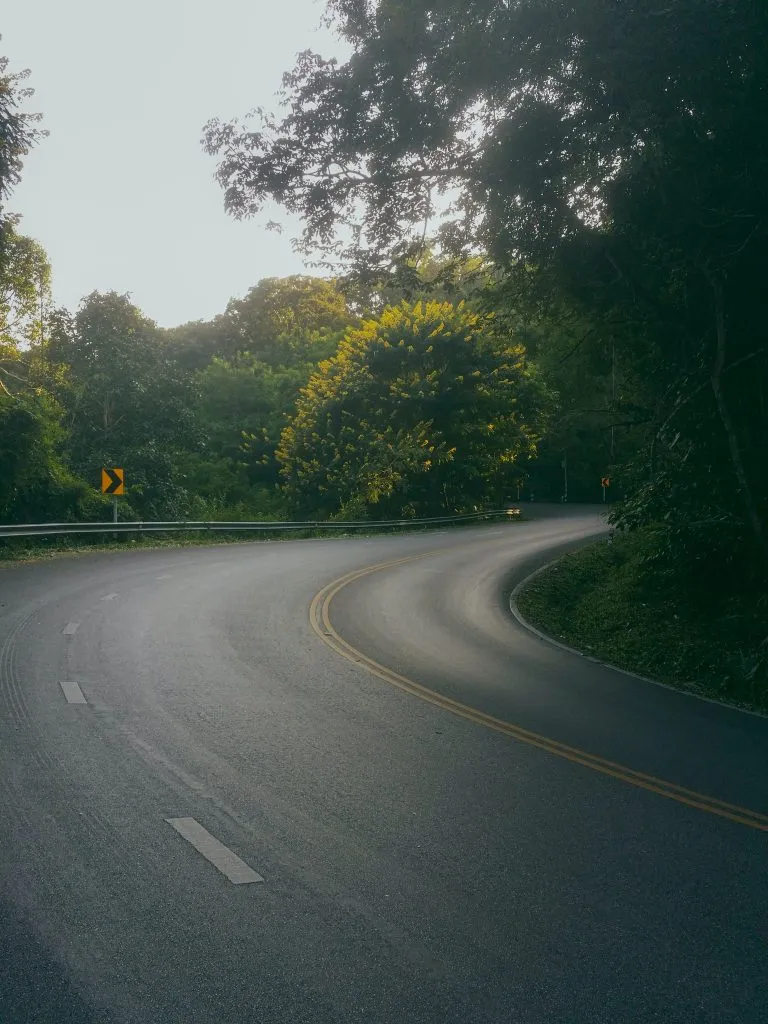 Evening Food and Drinks in Nimmanhaemin
Night one, especially after being up to Doi Suthep, you should check-out sunset from the rooftop bar at Hotel Yahee. It's a hipster hangout with amazing cocktails, and normally during sunset is 'buy 1 get 1 free'. The rooftop of Akyra, complete with swimming pool, is also a great option.
After sunset, with your scooter parked at your hotel (no drinking and driving folks), walk the 5 minutes to 'Khao Soi Nimman' (Nimman Soi 7, and just 5 or 6 minutes walk from Yahee). Khao Soi is Chiang Mai's most famous dish. Crispy noodles in a thai curry, it's delicious. And at 'Khao Soi Nimman', you can get a huge, delicious dish for under 100THB (about $3). It's so good!
After that, if you're still up for drinks, start with a street beer opposite Maya Mall, then stroll back down Nimman to 'Warm Up Cafe' if you want to kick things off with a little more booze. Sit upstairs to avoid the crazy Thai crowds, it's a fun place.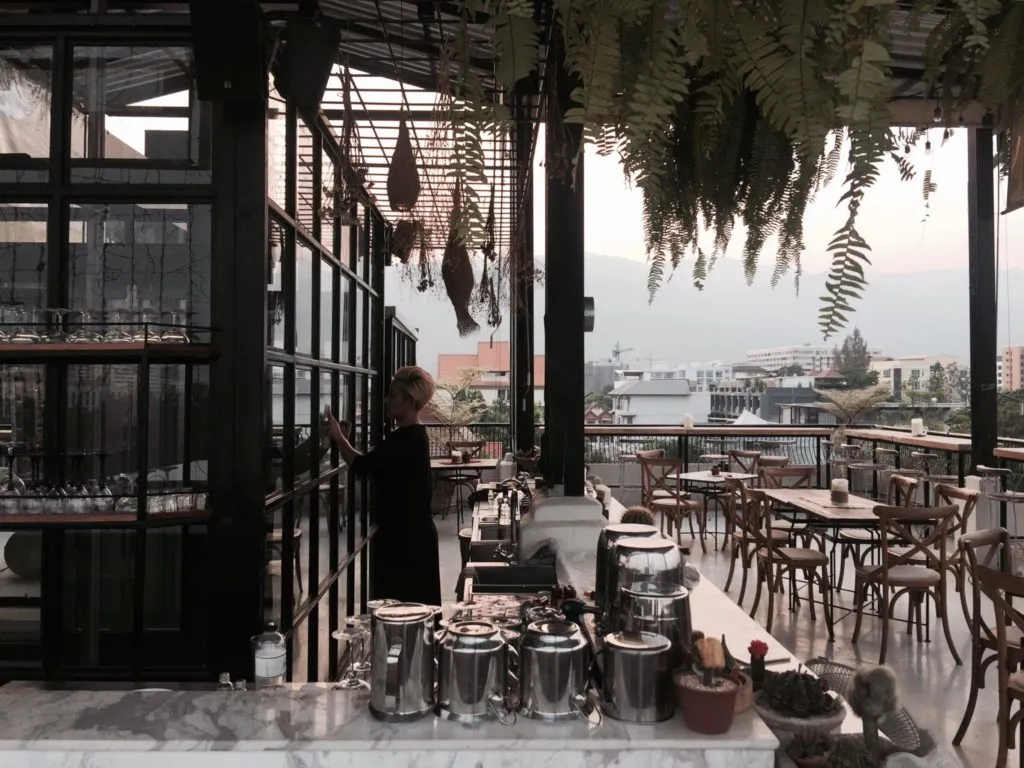 DAY 2:
Day 1 was a winner. Today it's time to experience a local market, some Northern Thai food, and a shopping bonanza. 
Morning Coffee with Style, then Thai Cooking Class
First up, if you went for the scooter option, and you're big into uber-cool coffee shops (like my partner), then check out a morning coffee at one of these 3 coffee shops:
Chom Cafe.
No. 39 Cafe.
The Baristro x Ping River.
All serve tip-tip coffee, great snacks, and the settings are nothing short of magical. 
In every tourist hotspot in Thailand, they try to sling you cooking courses. Normally, I wouldn't bother with it to be honest. But Chiang Mai is different, honestly. I've been living in Thailand, on and off, for a decade. The only place I've done a cooking course here is in Chiang Mai. And I've done it twice! The general way it works is you're either in a group or private (depending on your budget). From there you can choose half-day or full-day.
Personally, I think half-day is enough to be honest. They'll pick you up, bring you to local fresh market and show you how the selection of Thai ingredients are made, then bring you back to a specially-fitted kitchen so you can cook side-by-side your friends or family, along with the pro-chef. They'll walk you through every step of every dish. Skip breakfast, or at least don't eat too much though, because during the cooking class, you stop and eat every dish you make along the way, and you get absolutely stuffed! 
Cooking classes generally cost about $40 or so. You can book them online HERE. 
TOP-TIP. If you get bored easily, and only want a HALF DAY cooking class, these are the guys for that!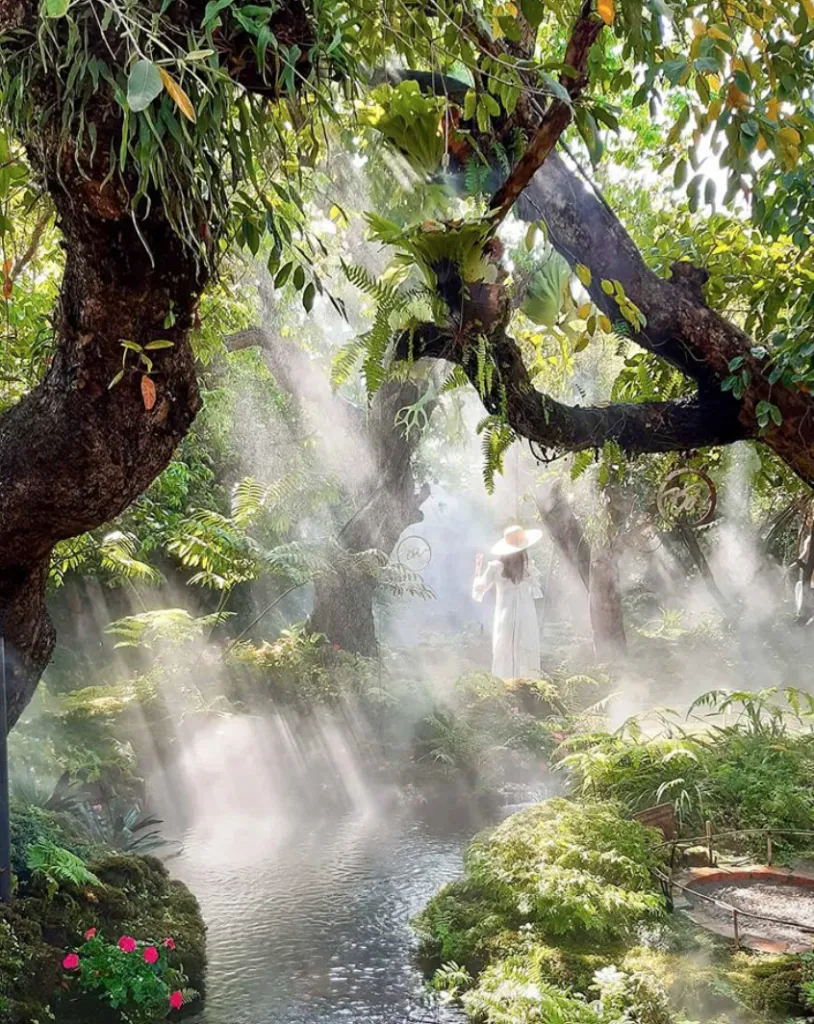 Chill stroll down Walking Street
Depending on what time your cooking class finishes, you can either squeeze this activity in before or after dinner. On Sunday's, starting from the gorgeous Thapae Gate, there is a 1km long 'walking street', where Thai vendors from around the North congregate and share their cute handicrafts for sale. There are also endless food and drinks stalls too, so even if you're not a shopper, come with an appetite and enjoy. The famous Walking Street runs on Sunday 4-11pm.
But if it's a Saturday, they have a Saturday one too, starting at Chiang Mai gate, rather than Thapae gate. In the day and age of getting off the beaten track, many prefer the Saturday market. It's less polished, and more Thai, and well worth your time.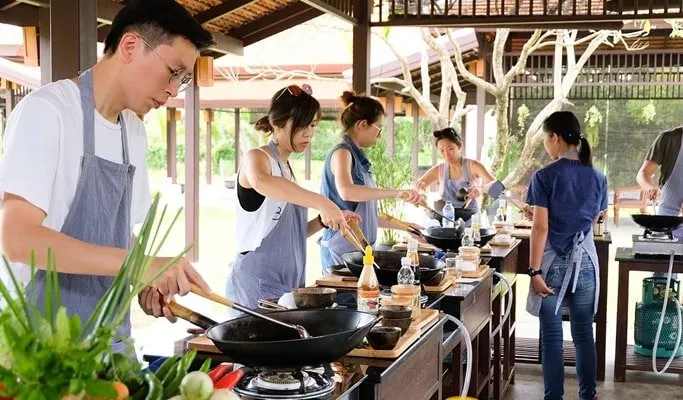 Dinner, Cocktails and Muay Thai!
My favourite restaurant in Chiang Mai sits right on the River Ping. 'Riverside' is an institution in Chiang Mai. Once just a shack on the river run by a Dutch guy and his Thai wife, it expanded and expanded until it reached the stratosphere today, where you need a reservation if you want to sit right on the river 7 days a week. Great spot for beers too with banging loud music every single night.
After Riverside, take a Grab taxi for cocktails. The 2 coolest cocktail bars in the city are without doubt 'Drinksmith' and 'Nopahburi Bar'. Drinksmith is uber-cool, peaky-blinders style bar with signature cocktails. Whereas Nopahburi bar is a run-down, retro hole-in-the-wall that serves cocktails only with Thai booze. Both are brilliant. Both are expensive, nothing less than $10 a drink in either, but worth it, I promise.
If you're still chasing the night, go and check out some Muay Thai. There are 2 spots, a kind-of tourist place on Loi Kroh road that has fighters sporadically fight to keep the drinkers entertained, and better, more-authentic experience at the Tha Phae Boxing Stadium. You can enter from 8pm, and generally, there are 5 or 6 fights per night, closing at 11pm. Beers available inside too, it's great fun. Prices are a little expensive at $15, but again, worth it for the experience for sure. 
TOP-TIP: BOOK YOUR TICKETS ONLINE, SKIP THE QUEUE AND GUARANTEE YOUR SEATS ($17).
If that's not enough drinking, and socialising for you, the final spot is 'Zoe in Yellow'. That's where people party in crowds. Buckets, face paints, lots of fellow tourists, cut loose. Closes between midnight and 1am, if you're still in the mood, Spicy is the last place to close. Expect a fun, but seedy atmosphere. The drinking scene in Chiang Mai isn't the same as Bangkok nightlife, but it's still fun. You have been warned!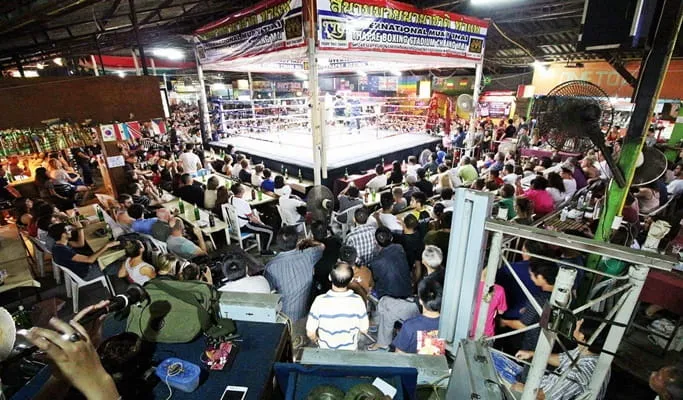 DAY 3:
I hope the hangover isn't too bad, or feel free to swap the days around to make sure you're energetic enough for a beautiful elephant-led experience today. 
Elephant experiences with Ethics
Thailand became famous for 'Elephant Tourism' back in the 90s. Elephants walking the streets, photo-ops, elephant 'riding' in the jungle. But like all experience with animals, it was far from ethical (shout out to the Thai Tiger Kingdom – avoid those as*holes too!).  Thankfully, the world has woken up and realised that elephants aren't ours to abuse for a quick Instagram pic, and with that a new breed of sanctuaries have been born. You have to be careful though, many places still abuse elephants and put on a front to satisfy the tourists.
One place that doesn't do that, and has led the way for genuine ethical Elephant care is the 'Elephant Nature Park', created by the beautiful human, Lek. This place is heaven for animals. Anyway, they offer day-trips (2,500THB/$80), where you get picked up around 8.30, spend the day at the sanctuary, walk with the herd, learn about the practices etc, it's a wonderful experience. You'll be back in Chiang Mai city around 5pm ish.
TOP-TIP: Book online and reserve your spot (no extra cost). It honestly does sell out!
NOTE: You can actually spend the night here, and with that, enter the river and help wash the elephants in the morning. I LOVED IT! But you have to book in advance, it's always sold out (5800THB, almost $200). All proceeds go to the park.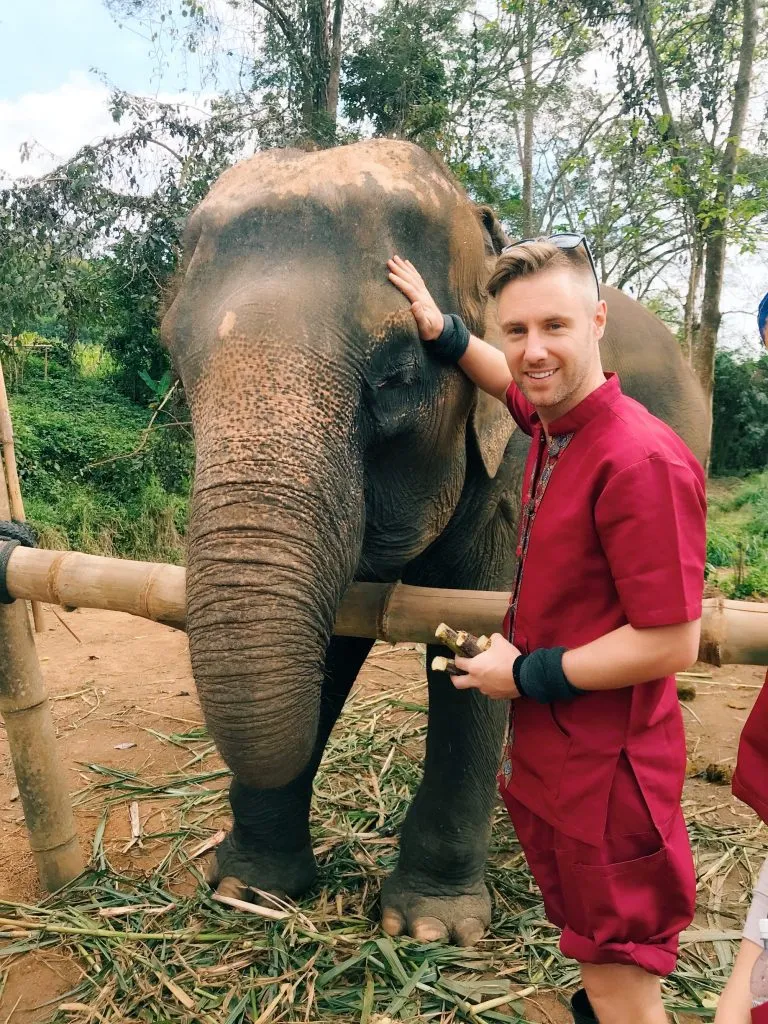 Last night in Chiang Mai
Your time is almost up! Go for a wander around One Nimman and buy your last minute gifts (don't miss the lemon cake from Graph coffee shop in there!), and if you're still in the mood for some life in your night, don't miss Chiang Mai's famous Jazz Bar – North Gate Jazz. It's packed with both locals and expats alike almost every single night! You may end up drinking your beer standing up, outside on the street as the people spill out. Which is kinda great, because it's an awesome way to chat to people. I love the place.
And that's it folks, you're 3 days in Chiang Mai is up. You now know exactly what to do in Chiang Mai, but if you need a Chiang Mai itinerary longer than 3 days, don't worry, I've added the additional information below.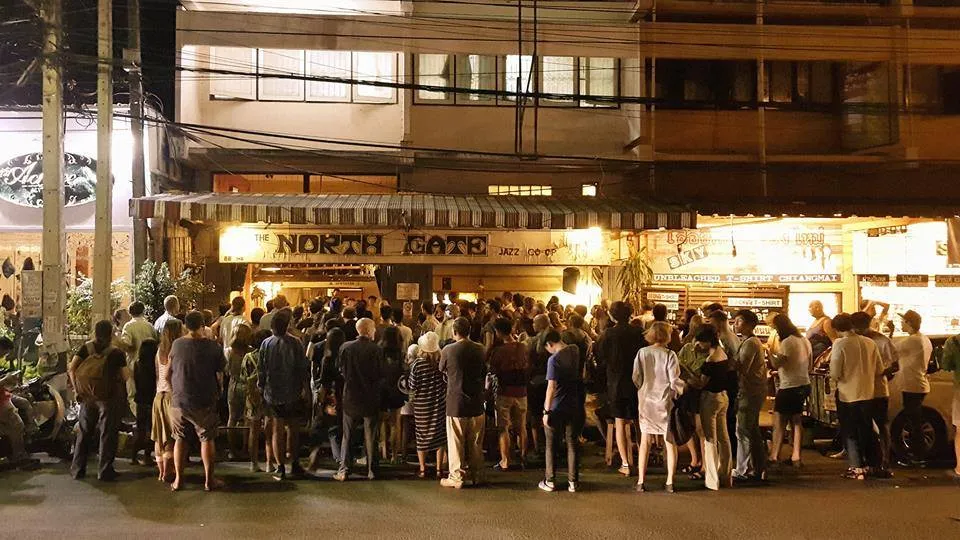 EXTRA DAYS IN CHIANG MAI?
As I mentioned above, I've been to every country in the world, and I think Chiang Mai is the best spot of the lot! Big praise? I can't wait to move back there next year, which is why I think 3 days in Chiang Mai isn't nearly enough, but I know people are pushed for time, so it's tough to get all the time you need! Despite that, if you find yourself with more time here, and you want to know what to do with 4 days in Chiang Mai or 5 days in Chiang Mai, let me help you out with longer Chiang Mai itineraries here:
4 days in Chiang Mai?
I'd stick with the 3 day Chiang Mai Itinerary above. But add 1 night at the Elephant Nature Park. Sleeping there is a truly magical experience, and walking with the elephants at sunrise the next morning is something you'll never forget. With that, you'll still have 1 extra day left. The best thing to do with that day is a day trekking and bamboo rafting. You'll drive about an hour outside the city (you can arrange them to pick you up at the Elephant Nature Park if you wish), and then go for a gentle trek in the Northern Thai jungle for a couple of hours.
You'll get the opportunity to help support local hill tribes with your custom, and stop for food. The second half of the day, hop on a bamboo raft and meander through the jungle. A slow-paced journey through the 'real' Thailand on a rickety old bamboo raft. When I did this, I thought it'd be a kind-of contrived tourist trap, but it was honestly a brilliant day. We even brought a couple of beers for the bamboo raft journey and soaked up the vibes all the way back to Chiang Mai.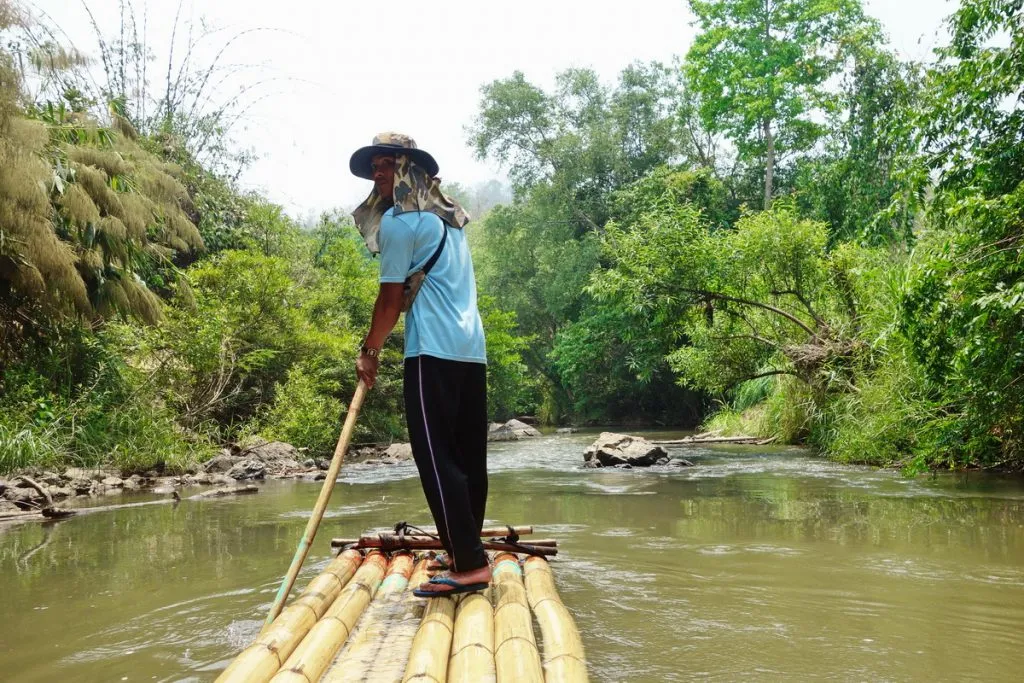 5 days in Chiang Mai, or more?
If you still haven't had your fill of Chiang Mai, it's time to add-on some side trips to your time in Chiang Mai.
Mon Jam
Just a 45 minutes drive outside Chiang Mai is Mon Jam. A mountain-town of Hmong tribespeople. You can stay within their community in 'glamping tents'. The weather is fresh (almost cold!), the views are epic, and the drive is beautiful. You'll be shocked how different it is when it's so close to Chiang mai. Check it out!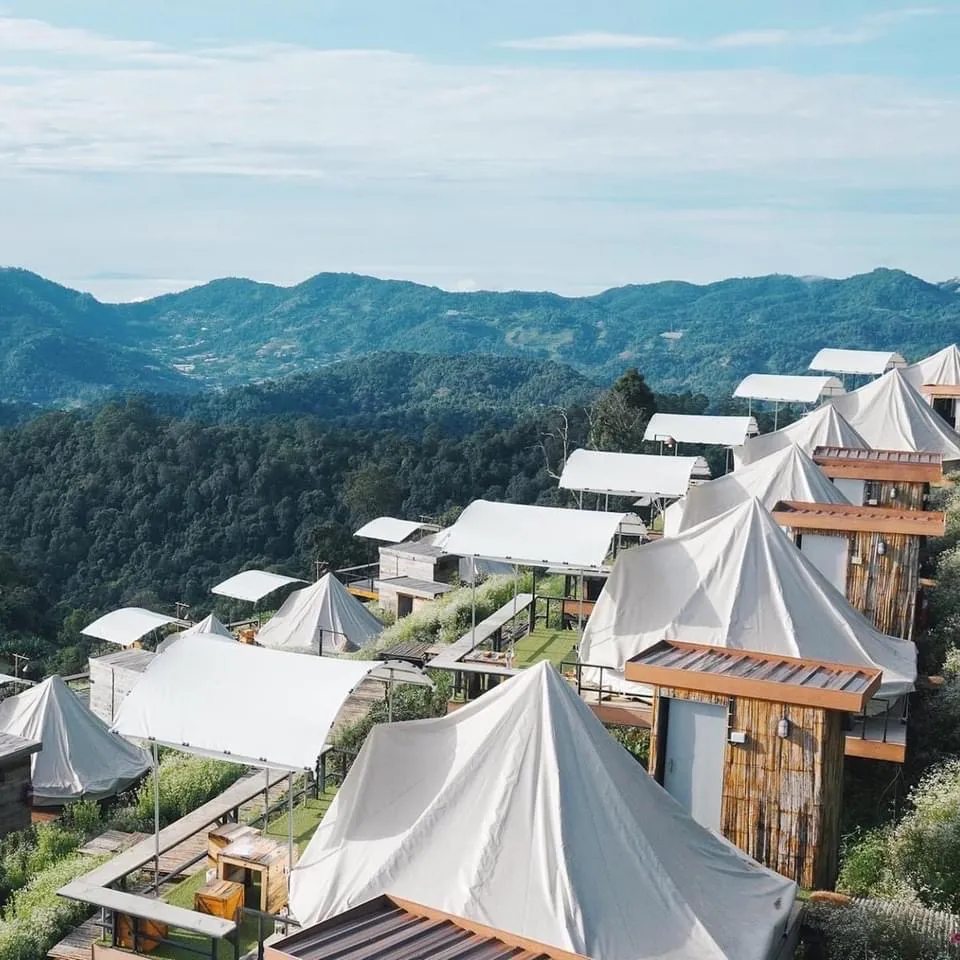 Bua Tong Waterfalls
(aka the 'Sticky Waterfalls): 50km, or a one hour drive, north of Chiang Mai, the Bua Tong Waterfalls are a really popular escape from the city for Thais and expats. The waterfalls themselves are 'sticky' because they're formed from Limestone, so you can grip to them, and sit in the flowing water. Most people bring food and drinks and chill by the falls for a couple of hours. You can either drive here yourself on a scooter, and drive back. Or book a half-day tour to take care of that for you (preferable if you plan to drink beers there!).
TOP-TIP – COMBINE THE WATERFALLS WITH DOI SUTHEP ON A PRIVATE TOUR FOR $80 OR SO. 
Chiang Rai
Chiang Mai's little brother, Chiang Rai is a charming city 3 hours drive from Chiang Mai. It's possible to take a day-trip. But I'd recommend spending 1 or 2 nights in Chiang Rai. The White Temple is its biggest claim to fame, but the Black Temple, the Rice Terraces north of the City, the Golden Triangle, and Phu Chi Fa sunrise spot all use Chiang Rai as a hop-off point, so give yourself 2 days there if you can. You can book a day-trip from Chiang Mai to Chiang Rai with these guys if you're pushed for time.
Doi Inthanon National Park
Home to Thailand's highest spot, Doi ('mountain' in the Northern Thai dialect) Inthanon sits at 2,565 m (about 7,500feet). It's a perfect day-trip from Chiang Mai, with it being just 60km away.  If you travel here solo (better in a car rental than scooter to be honest, as it gets cold up there, and the incline is quite steep, so a cr*ppy scooter rental can sometimes struggle), it's 300THB (about $10) for the ticket entrance. Normally, you pair a trip here with a stop at the Wachirathan waterfall and Sirithan Waterfalls too. And a stop at the twin pagods of Napamatanee Don and Napaphon Bhumisiri.  TOP TIP: For $40 or so, you can book a DAY-TRIP with these guys!
Pai
Thailand's answer to Ubud, Bali. Pai is 3 or 4 hours from Chiang Mai so it's not doable as a day-trip from Chiang Mai, you'd have to spend a couple of nights there. It's a place to chill rather than hop about from sight to sight. Waterfalls, hotsprings and Pai Canyon, and a lot of relaxing in rice paddies. Lovely place, with a hippy vibe.
Mae Hong Son, and the Mae Hong Son 'loop'
For the more adventurous of you, this is a great way to feel Northern Thailand. Take a scooter, or a car, and complete the 'loop' of Chiang Mai, Mae Sariang, Mae Hong Son. People usually spend 5-7 days doing it. You'll feel the Burmese influence, get lost in the lush jungles of the North, and find yourself with a true travel experience in Thailand.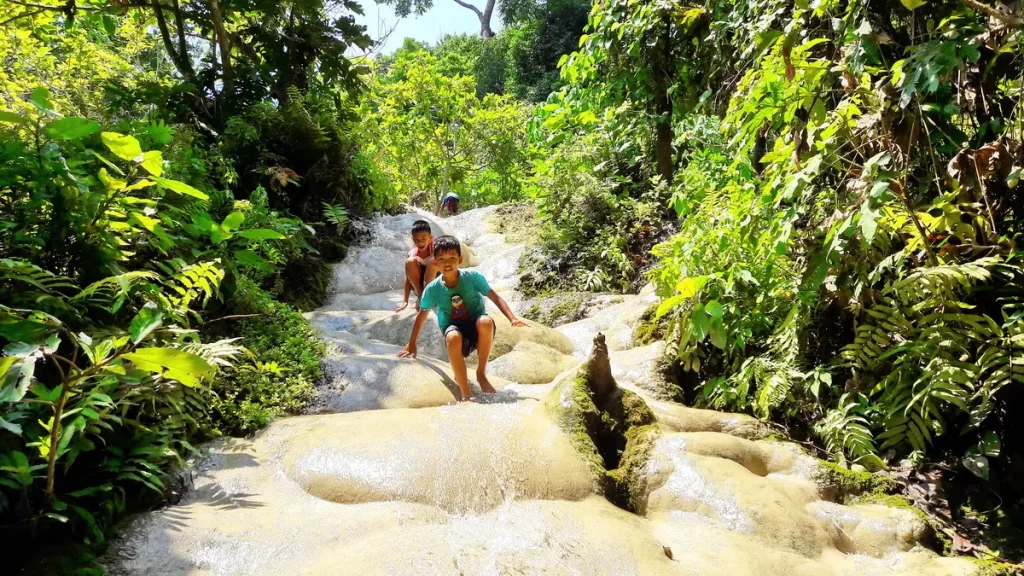 Where to Stay in Chiang Mai?
Now I'm my mid-30s, my travel style has changed a lot over the years. But don't worry, Chiang Mai suits all budgets. First of all, you need to choose which area to stay in. Chiang Mai has a central square moat. Within that is referred to as the 'Old City'. North West of the old city, just a couple of kilometres away, is a street called Nimmanhaemin. I referred to it a lot in the 'What to do in Chiang Mai' article above.
Basically, I only ever stay in the Nimman area. It's home to most of the best bars, restaurants, convenience stores. There are tourist shops to help you out, great snacks, motorbike rentals everywhere etc. It's by far the best place to stay where you're here on your 3 days in Chiang Mai escape. 
With that in mind, you can find great private rooms as cheap as $15 in the Nimman area. In fact, I'm staying in one just like that as my base for my 188km marathon from Chiang Mai to Chiang Rai next month. So if you're on a budget, don't worry. 
If you're looking for the best boutique hotel in Chiang Mai or the best luxury hotel in Nimmanhaemin, there's only one place I'd recommend. The winner of countless awards since opening, and found on Nimmanhaemin soi 9, is the akyra Manor Chiang Mai. Italics
 

 

 

View this post on Instagram

 

 
Akyra Manor Chiang Mai
I was recently in Chiang Mai, looking to buy land to build my villa there, and I wanted to celebrate with my fiance, so we booked 3 nights at the Akyra Manor, and it is spectacular. ESPECIALLY if you bag yourself the Premier Suite or Manor Suite, complete with oversized stone bathtub with Doi Suthep Views. It's the best bathtub I've ever been in, and that means hotels in Bora Bora, Maldives, Seychelles etc, it's wonderful.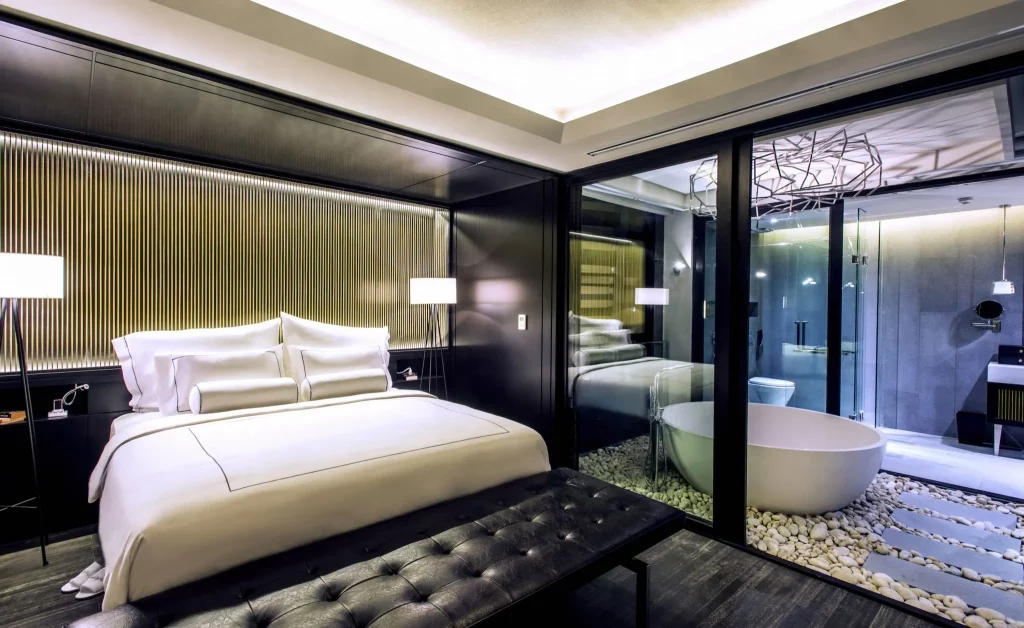 Not only that, their breakfast is A La Carte, and retains the boutique vibe that luxury resorts often lose with their large breakfast buffet warehouses! On site is also one of Chiang Mai's best Italian restaurants, Italics. I can vouch for their pizza, eating it twice out of the 3 nights we were there!
The highlight of the dining at the Akyra however is RISE bar, on the rooftop. They have amazing signature cocktails, and a great tapas snacking menu. But it's the rooftop pool and champagne bar that win the Instagram hearts, check it out: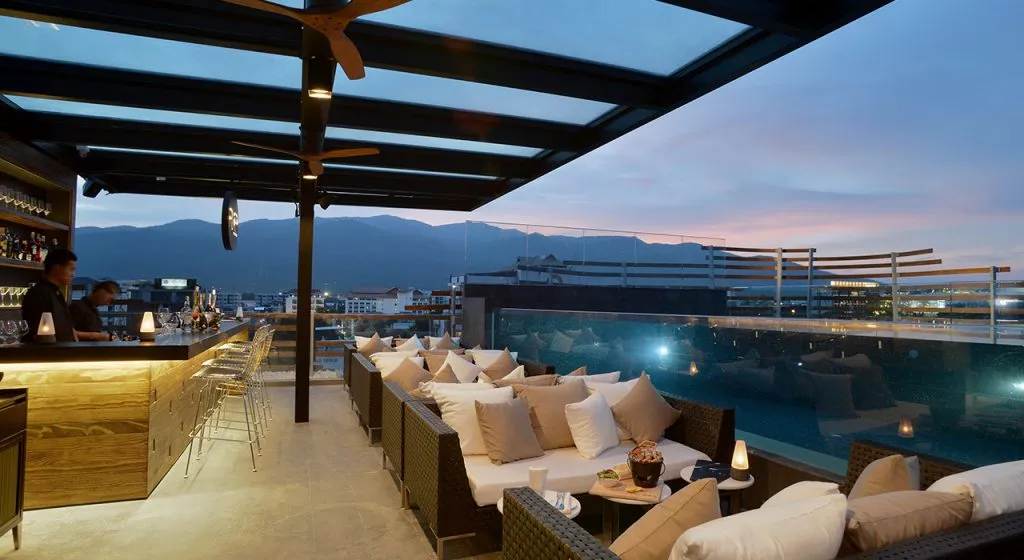 FINAL THOUGHTS ON WHAT TO DO IN CHIANG MAI
Are 3 days in Chiang Mai enough? It's enough to get a feel for the city. But ideally, you'd want to use Chiang Mai as your base to explore the north of Thailand. You can probably squeeze the main sights of the city into 2 days. And then another day for the elephants. So 3 days in Chiang Mai is kind of the minimum you need.
As you can see above, with day trips and multi-day trips, you could easily spend 2 weeks with Chiang Mai as your main base. Using it to explore the best of Northern Thailand. Chiang Mai, Chiang Rai, the Mae Hong Son Loop. Mae Ngat Dam and their floating houses. That would be a dream. I hope you guys now feel confident in what to do in Chiang Mai. And I hope my Chiang Mai Itinerary has helped, and even more, I hope you fall in love with this city, and region, as much as I have. 
Remember, never travel without travel insurance! And never overpay for travel insurance!
I use HeyMondo. You get INSTANT quotes. Super cheap, they actually pay out, AND they cover almost everywhere, where most insurance companies don't (even places like Central African Republic etc!). You can sign-up here. PS You even get 5% off if you use MY LINK! You can even sign up if you're already overseas and traveling, pretty cool.
Also, if you want to start a blog...I CAN HELP YOU!
Also, if you want to start a blog, and start to change your life, I'd love to help you! Email me on johnny@onestep4ward.com. In the meantime, check out my super easy blog post on how to start a travel blog in under 30 minutes, here! And if you just want to get cracking, use BlueHost at a discount, through me.
Also, (if you're like me, and awful with tech-stuff) email me and my team can get a blog up and running for you, designed and everything, for $699 - email johnny@onestep4ward.com to get started.
Do you work remotely? Are you a digital nomad/blogger etc? You need to be insured too.
I use SafetyWing for my digital nomad insurance. It covers me while I live overseas. It's just $10 a week, and it's amazing! No upfront fees, you just pay week by week, and you can sign up just for a week if you want, then switch it off and on whenever. You can read my review here, and you can sign-up here!