Traveling to every country in the world is so much harder than I ever anticipated it to be, so many times I've thought about quitting, or at least postponing the finish date. But if I'm to become the first person from Ireland to do it, I gotta keep moving forward. I have made a lot of sacrifices en route to being close to finishing, not least with my long-suffering girlfriend in Bangkok, Thailand so when I had the milestone of my 150th country coming up, I decided to pull out all the stops and do it in the most luxurious style imaginable.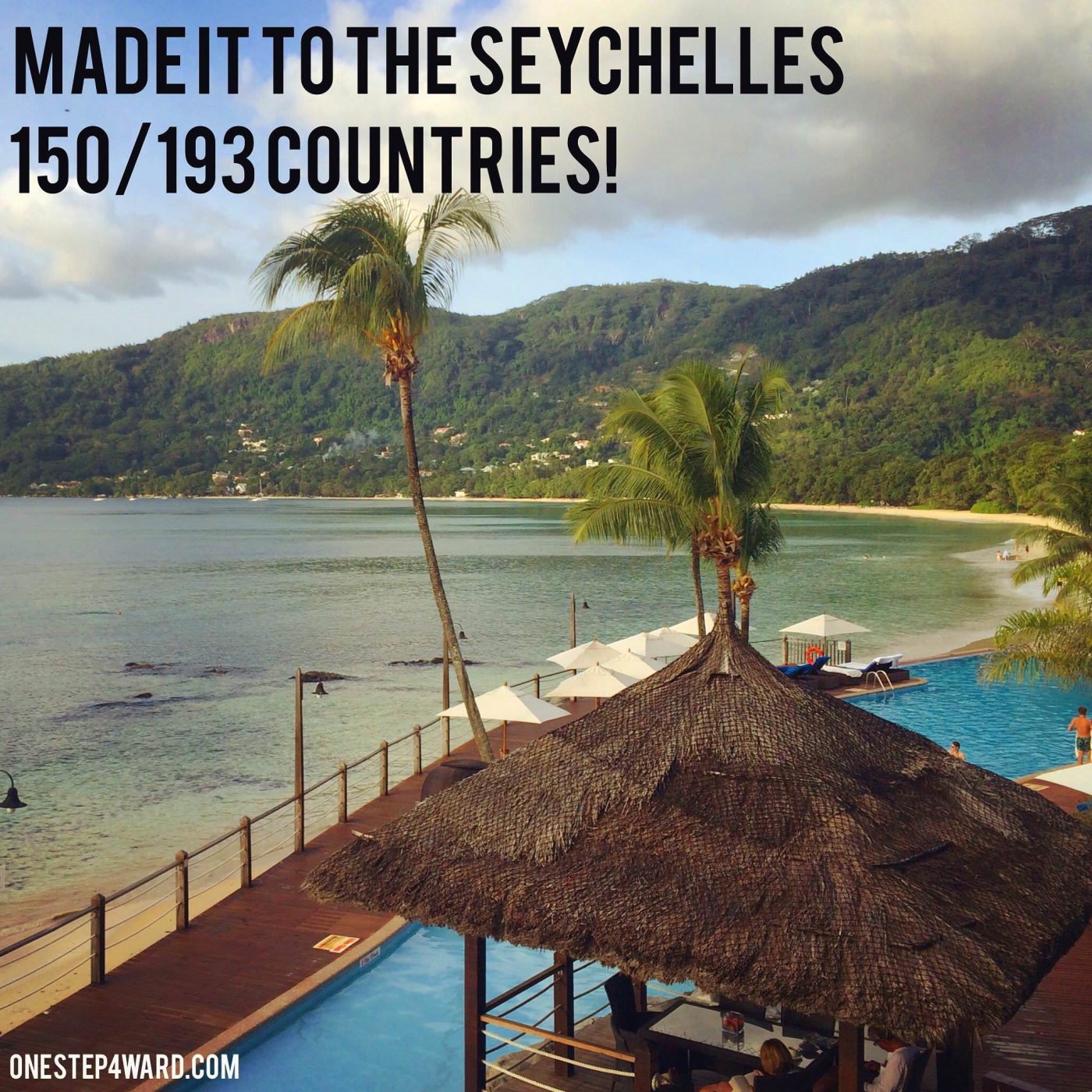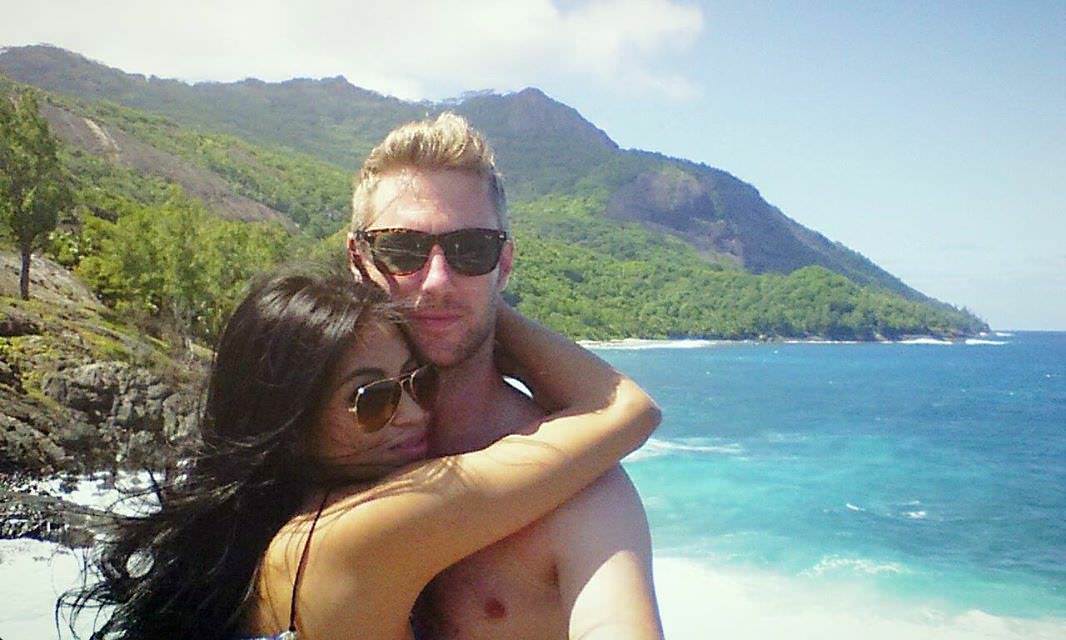 I surprised Jaa, my gf, with return flights to the Seychelles from Thailand, we met in the airport after a few months apart while I mopped up my missing countries in East Africa, I rented a car and we headed out to one of the Seychelle's top properties – the Hilton Seychelles Northolme Resort and Spa.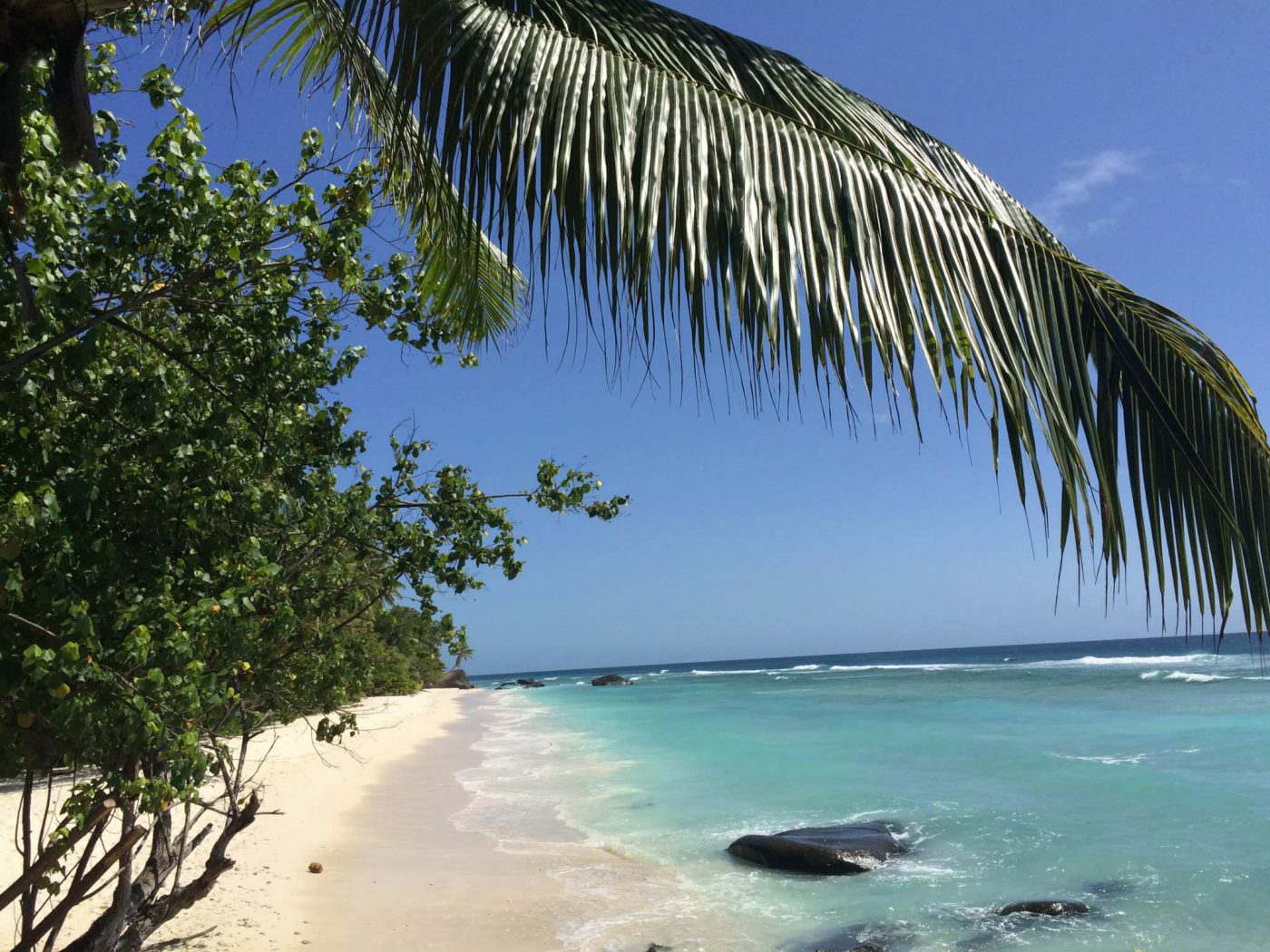 I've never stayed in a Hilton property before actually, and this is apparently the smallest Hilton in the world, which along with the individual bungalows overlooking the ocean, meant the hotel had a gorgeous boutique feel to it. Luckily, my assistant had contacted the hotel before I came so they had welcomed me with a beautiful ocean facing bungalow complete with a 'welcome' sign on my bed – nice touch guys 😛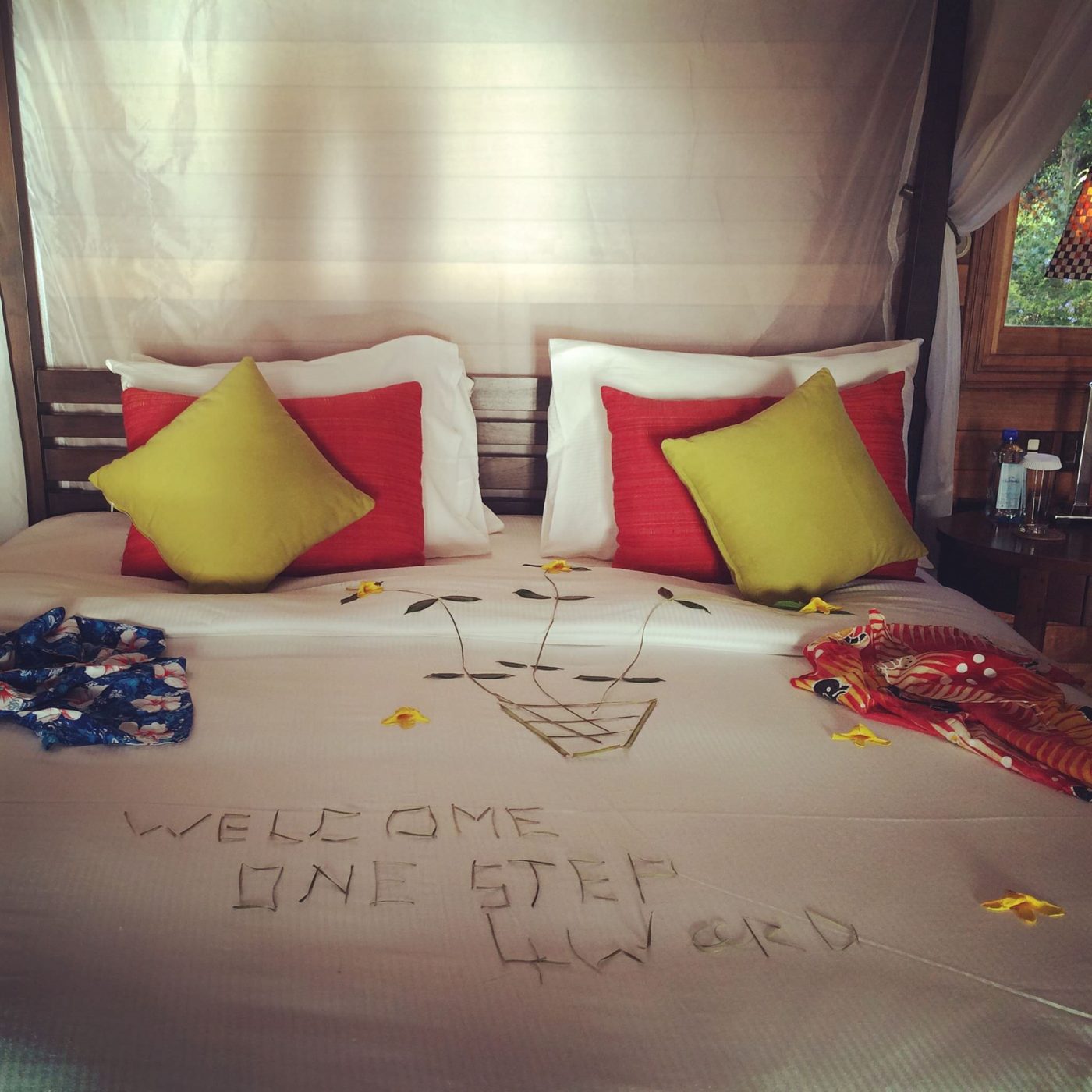 We checked in really early actually, so after dropping our bags we moved straight to breakfast. Now, after spending the month leading up to my celebration in the Seychelles in the Congo, Burundi, South Sudan etc I had been a little worn out. War zones, danger, long journies, terrible hotels, but finally I could kick back and soak it all up and with breakfast views of the gorgeous Seychelles, it meant I never wanted to leave brekky.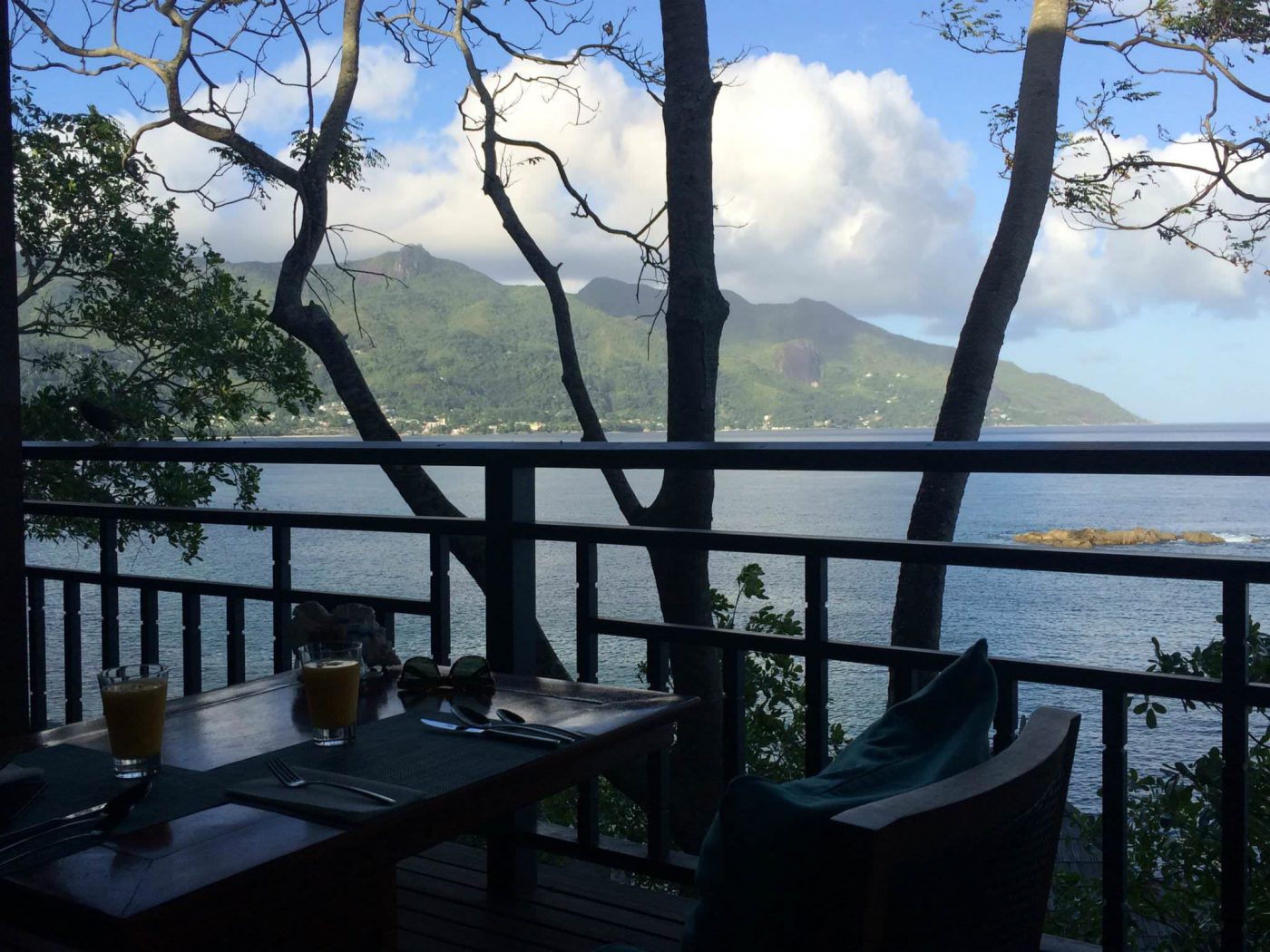 Eventually Jaa dragged me away from the 'full English' breakfast, she had seen the infinity pool on the way in and wanted to dive right in. I've stayed in a lot of nice hotels around the world, and I can honestly say this pool/view combo could very well be the best I've ever had the privilege to enjoy, check it out….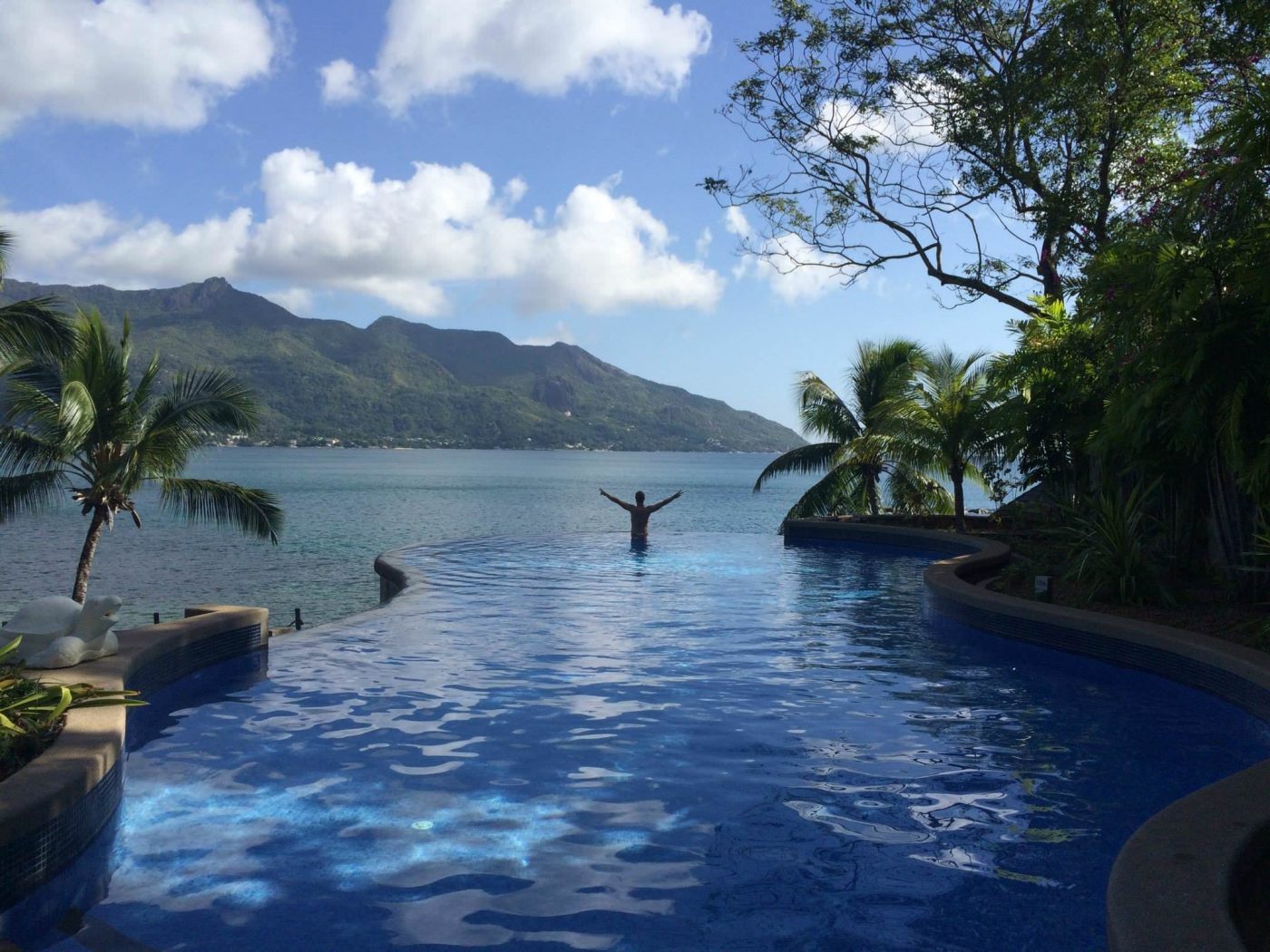 The next two days were a luxurious blur. The room itself was gorgeous, the huge four poster bed, the massive bath, and the balcony was primed for sunset views each evening, actually with the balcony doors open, it was even possible to have sunset views from the hot tub, now that's celebrating in style right? Add a bottle of red wine and I think I might actually be in heaven. Maybe I can forget about my last 43 countries and just stay here forever instead…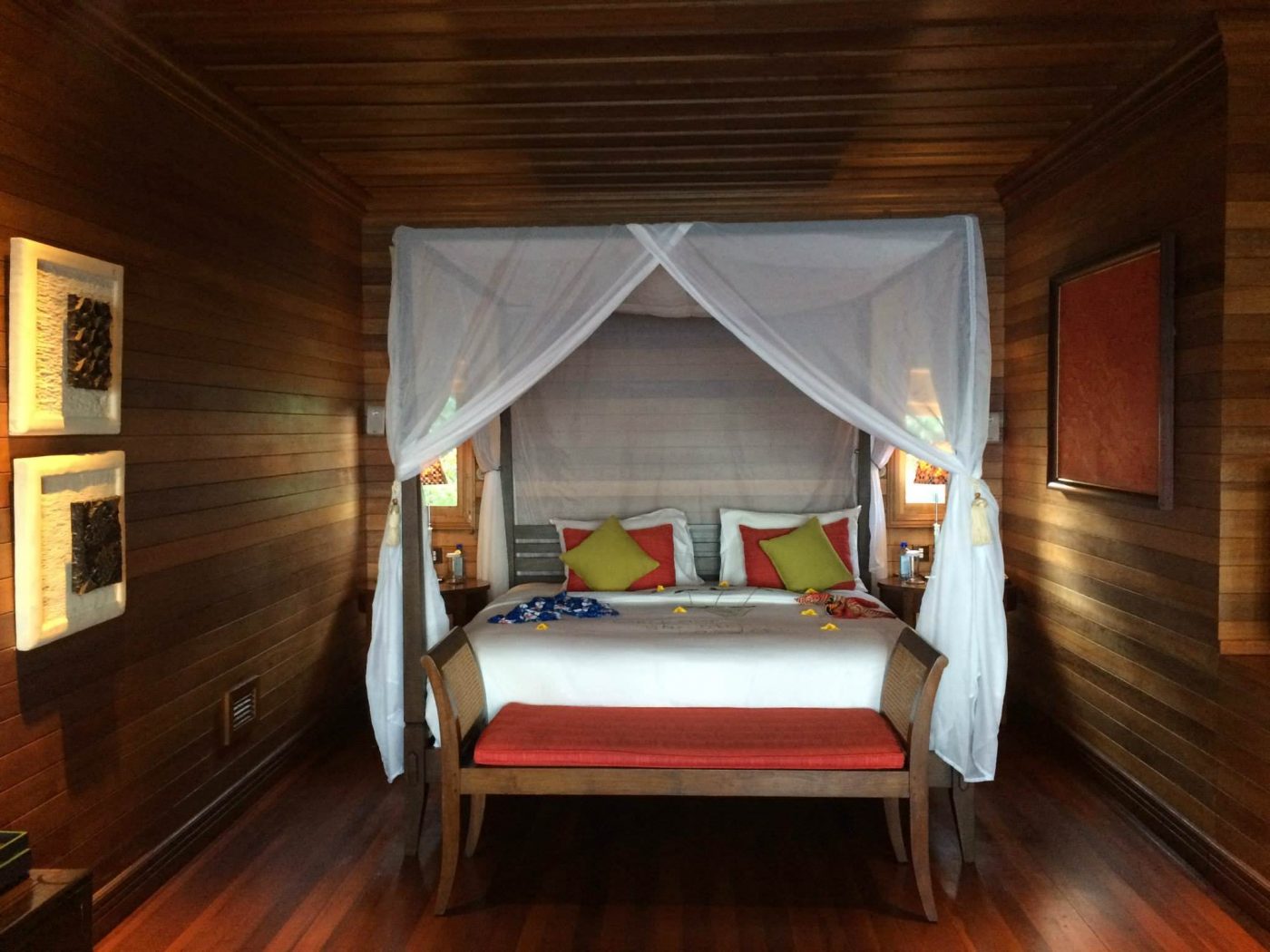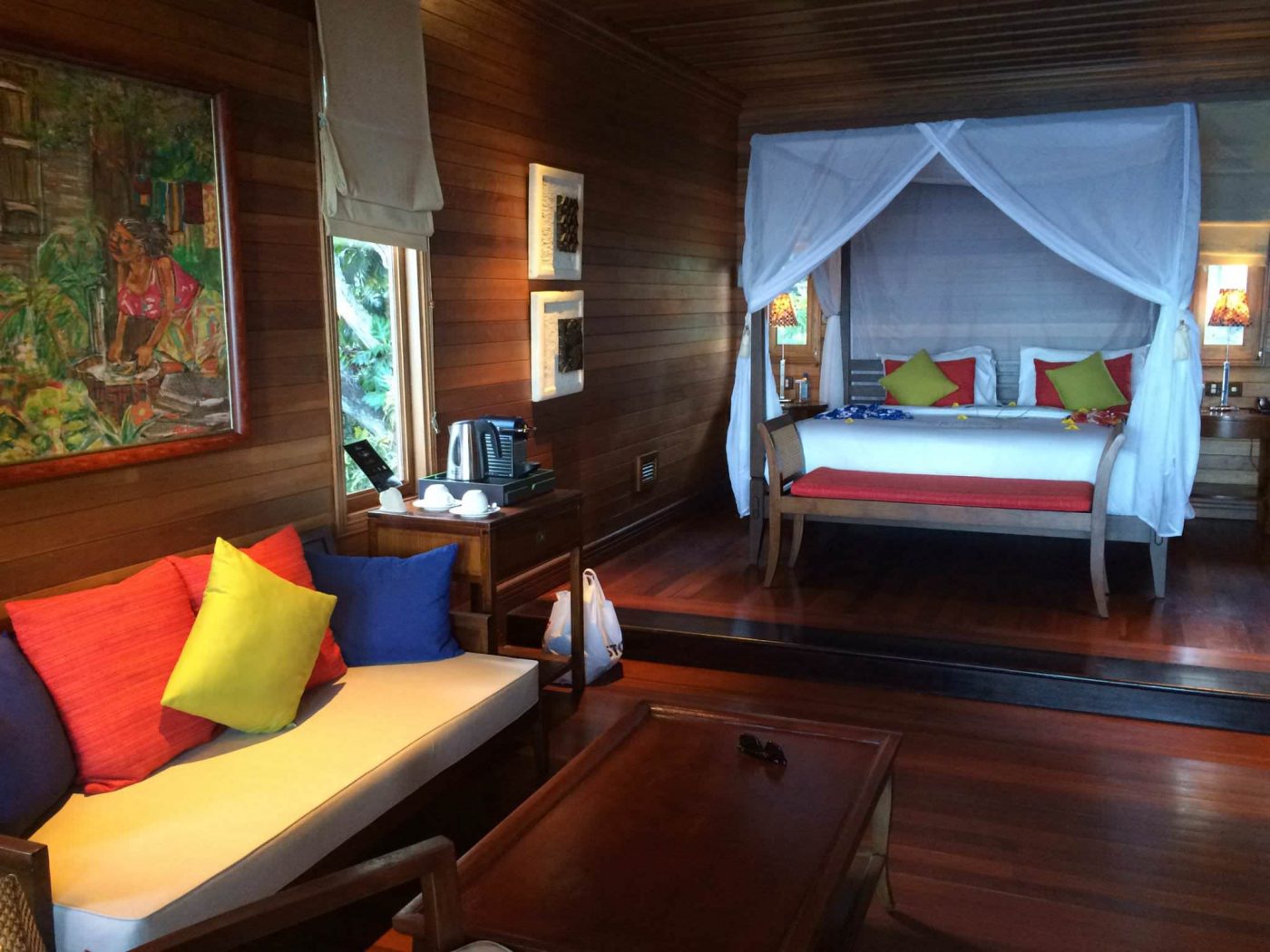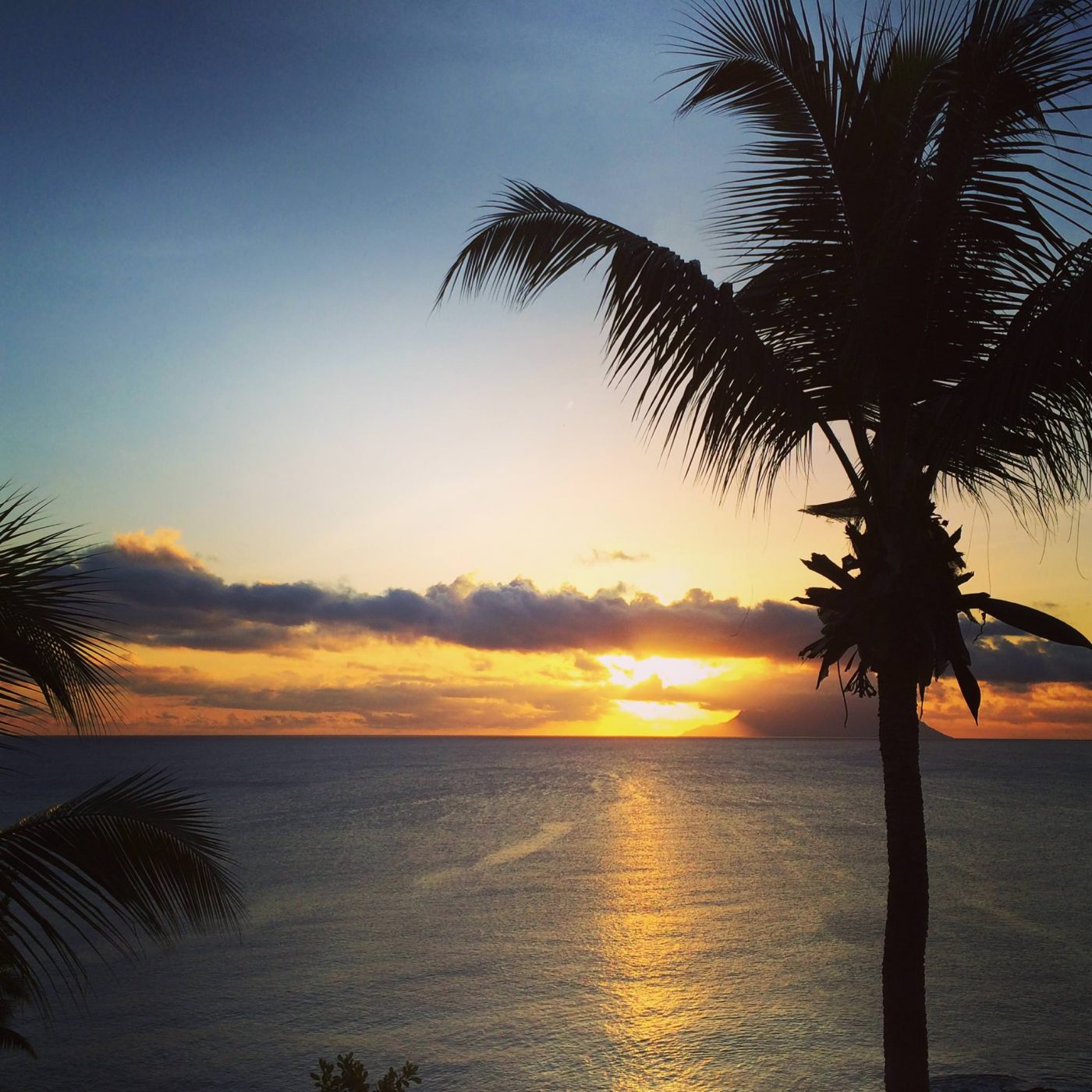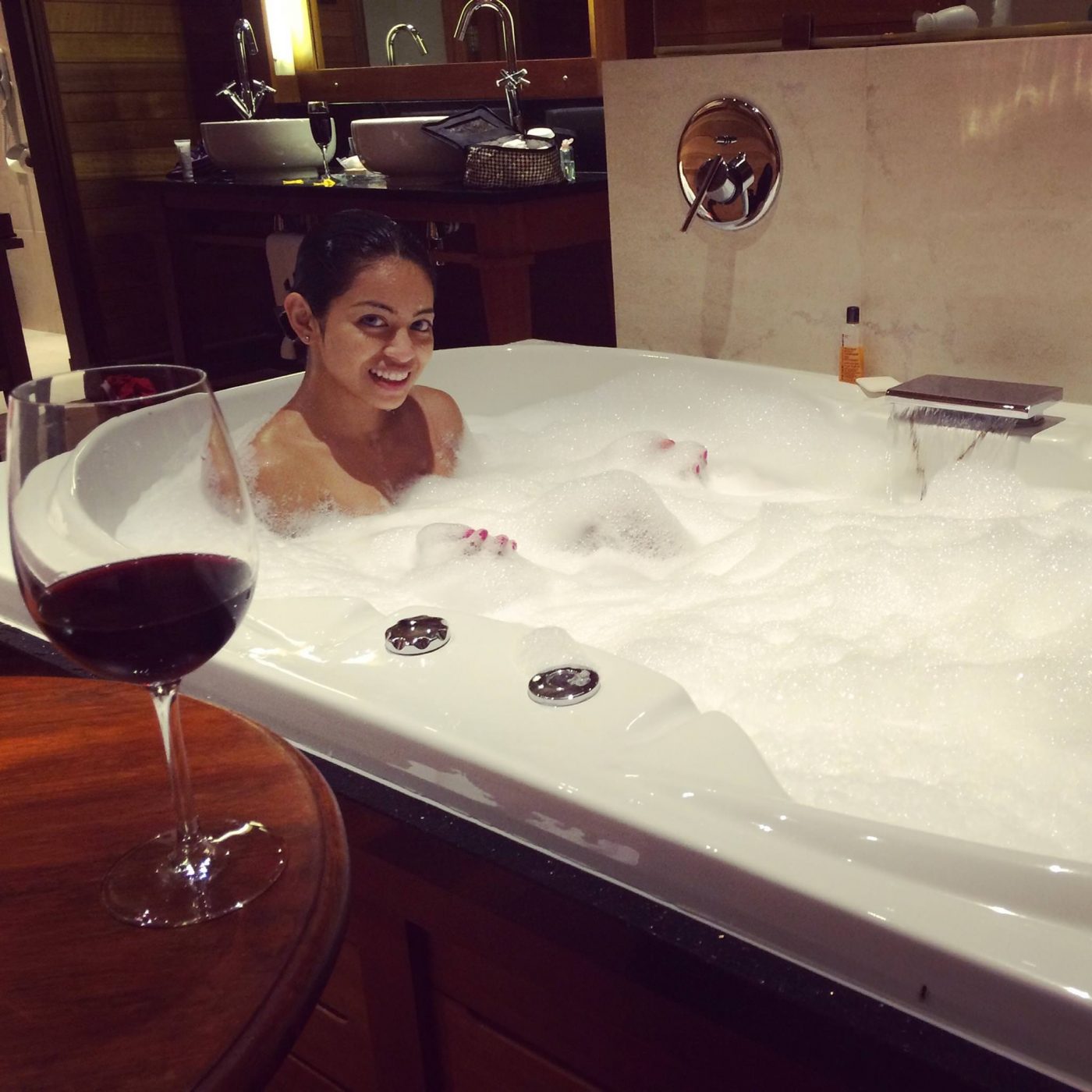 Normally I try to spend my dinners away from the hotels than I'm staying in,  but the location of the Hilton meant that if we ate elsewhere, we'd be downgrading on our view. So we spent our last two evening eating at the restaurant there. Amazing. On the last night, they made a small mistake with my order, "no problem, it's fine" I said. When we get back to the room, we see a bottle of champagne waiting for us, apologising for the mistake. That is some seriously good service.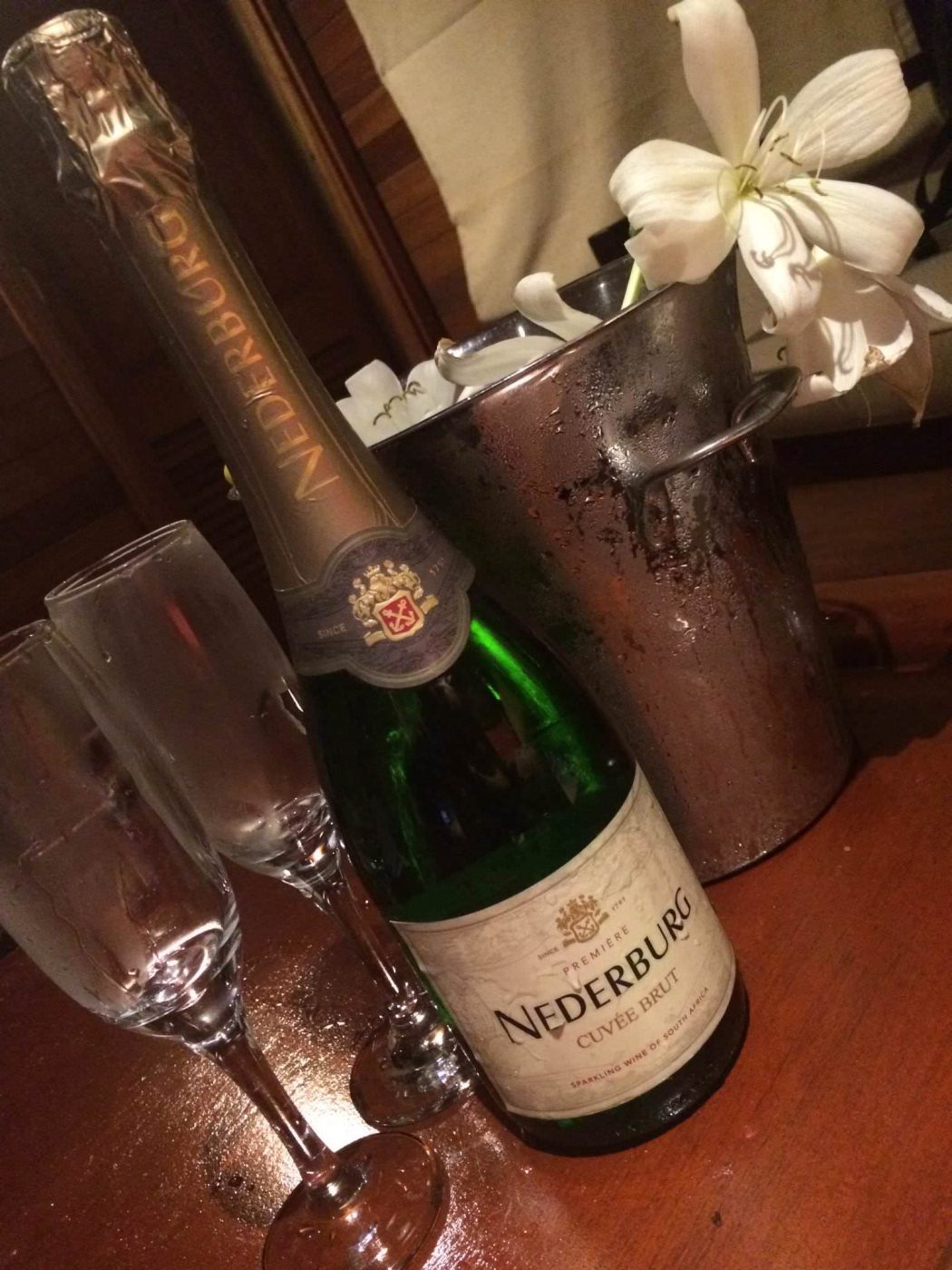 As you guys know, time in paradise can only last so long and a few days in plush surrounds like this seem to whizz by in a heartbeat, so before long I was off to the airport. I have another 43 countries to go before I finish my goal, and another 28 or so before I see my girl again. Sacrifices are tough, but sometimes the celebrations can make it all worthwhile, this was certainly one of those times. Happy travels.