People often ask my which is my favourite country in the world, and while there is no one answer to that in truth,  but Ethiopia is top five that much is for sure. I spent a few weeks in Ethiopia, traveling all around the country with one of my best buddies on a super tight budget, it was  long before I made money online, and during that time in the East of the country I had one of my best ever travel experiences ever – feeding hyenas mouth to mouth in Harar. I'm going to share the story in the hope that it'll inspire you guys to visit this beautiful country, and venture east to Harar in particular.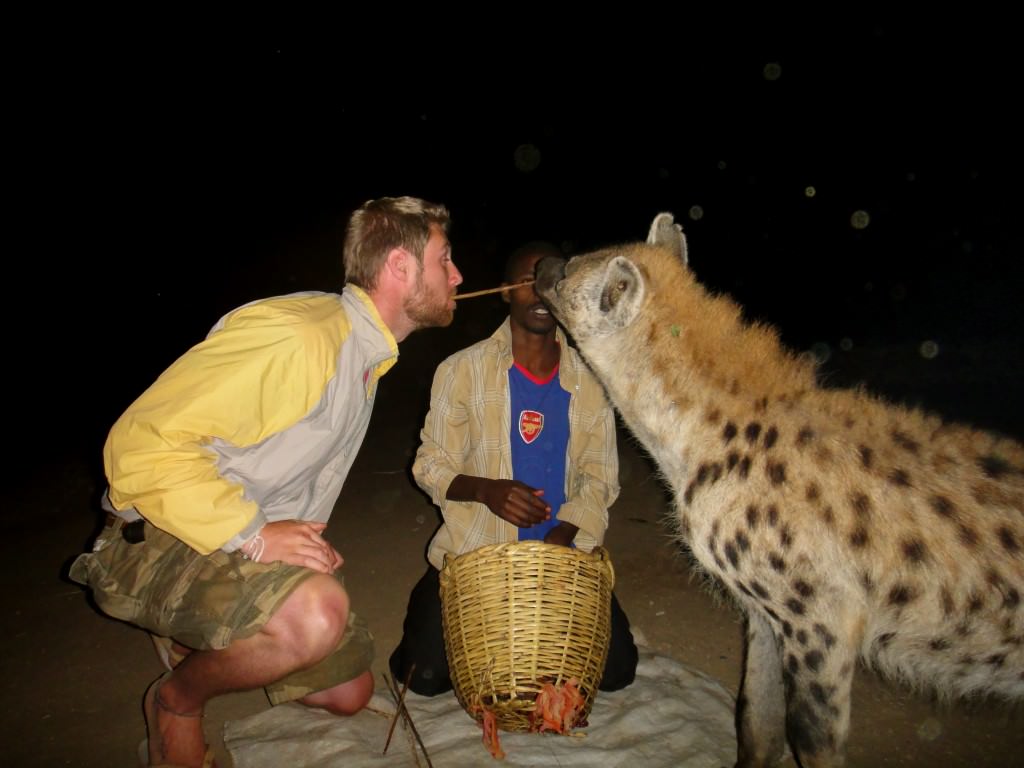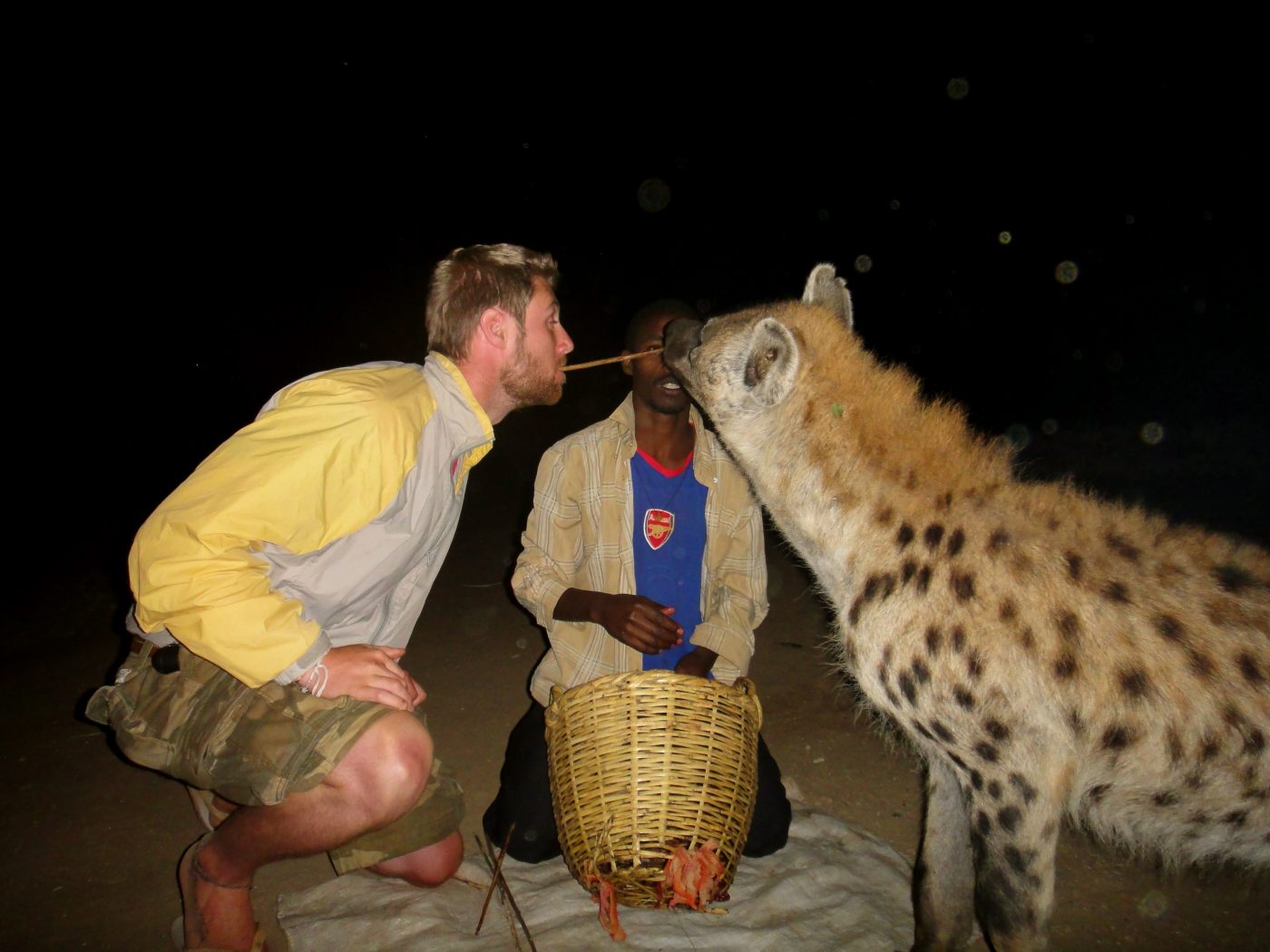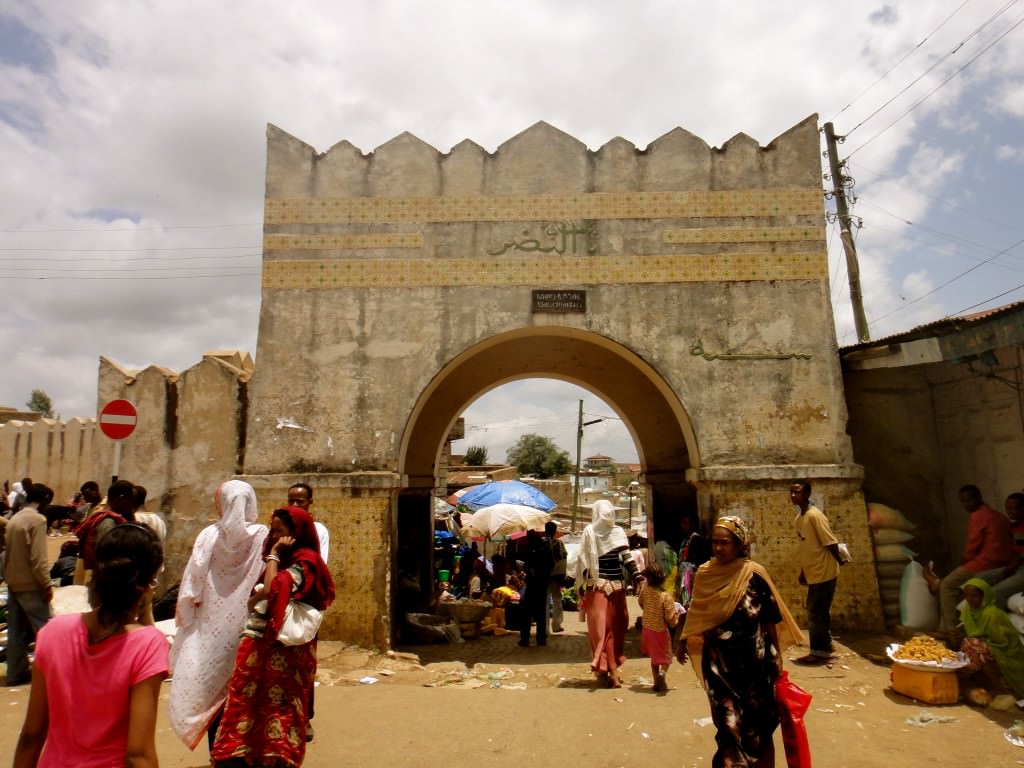 HOW?
I had heard rumours about the 'hyena men' of Harar, so I made a beeline for the city. Once there I asked around about the hyenas but it was getting dark and although people were pointing us in the right direction and I was worried we wouldn't find them in time. Just then I saw heard some huge wild dogs darting around behind me, right in the city. Wild dogs are often a nuisance in Africa so I turn around to make sure they aren't coming to bother me. Nope. Not dogs. Hyenas, running freely around the outskirts of the city. Wow.
Surreal as it was, I knew I was in the right place. Another couple of winding corners and into a large dusty open space and there he was, the hyena man of Harar. He didn't speak English, but a quick game of charades and he knew what we wanted, a quick equivalent of about $5 tip and we're in business. The sun had set now and he disappeared into a shed and re-emerged with a basket full of red meat. Throughout our 'discussion', we could hear the howls of the hyenas, the odd one would sprint across your eyeline, howl, and then scurry into the darkness. They are skittish animals, intimidating yet fearful.
Once the red meat came out, it was almost pitch black and the hyenas were getting a little braver. Two or three approached me and the heyana man. I asked Paul to take a photo of me beside the man as he fed two of the hyenas with red meat on a stick. Paul turned on the flash, took the pic of the 'two hyenas' only for twenty sets of eyes to react to the flash in the background, we were literally surround by them.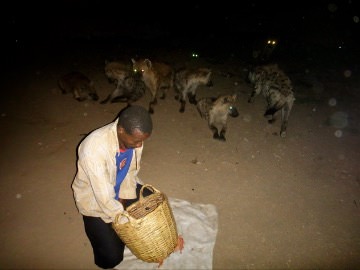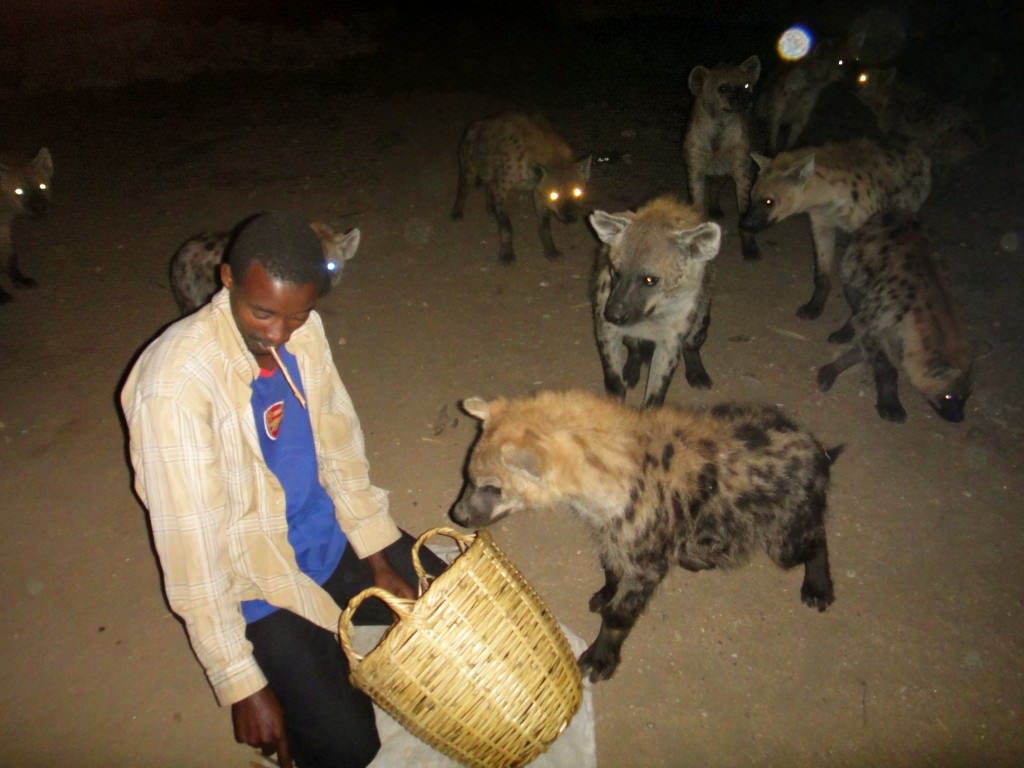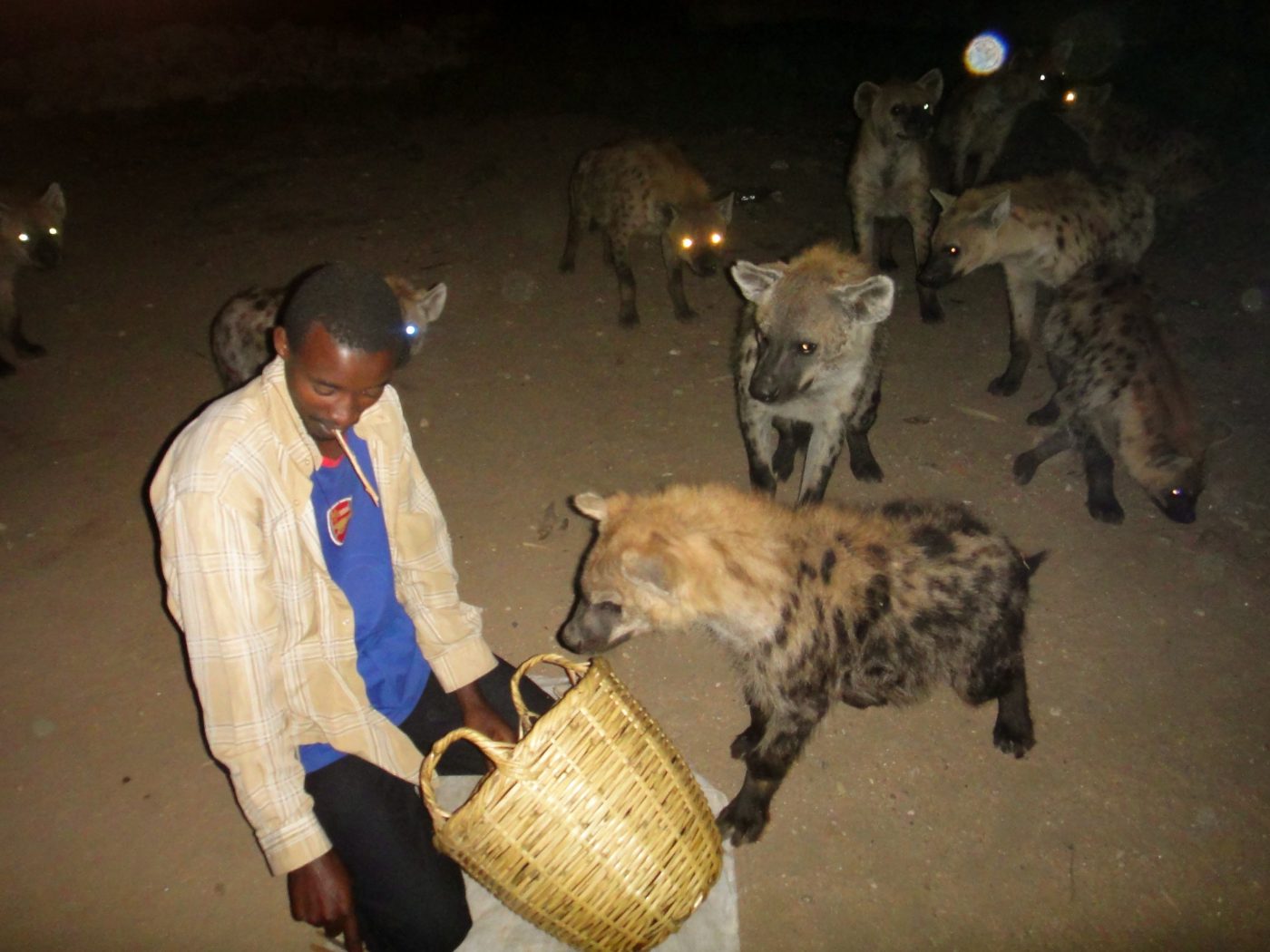 Before long the hyena man was putting the meat on the stick, and the stick in his mouth and feeding the hyenas mouth-to-mouth. Instantly think, no chance i'm doing that. Male ego kicks in, ten seconds later I am doing exactly that. Terrifying, exhillarting, and a great, great photo!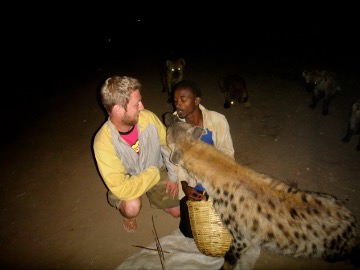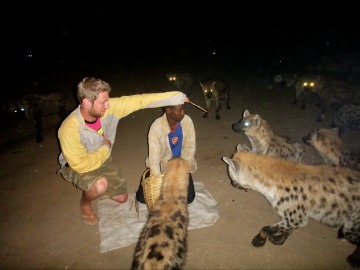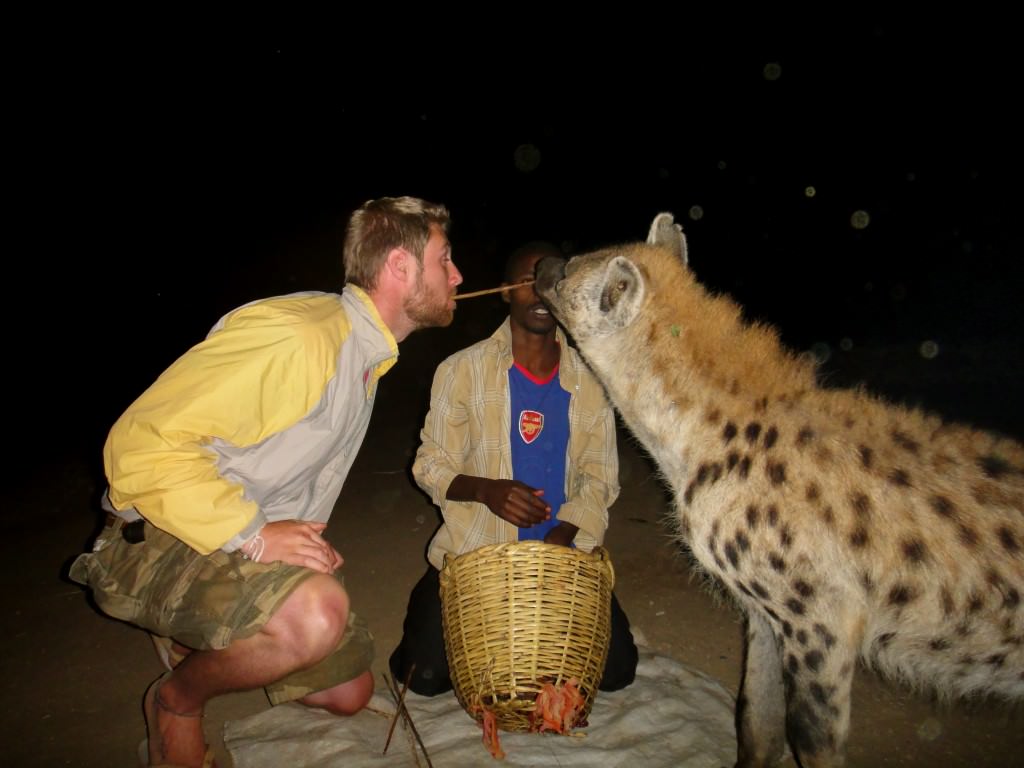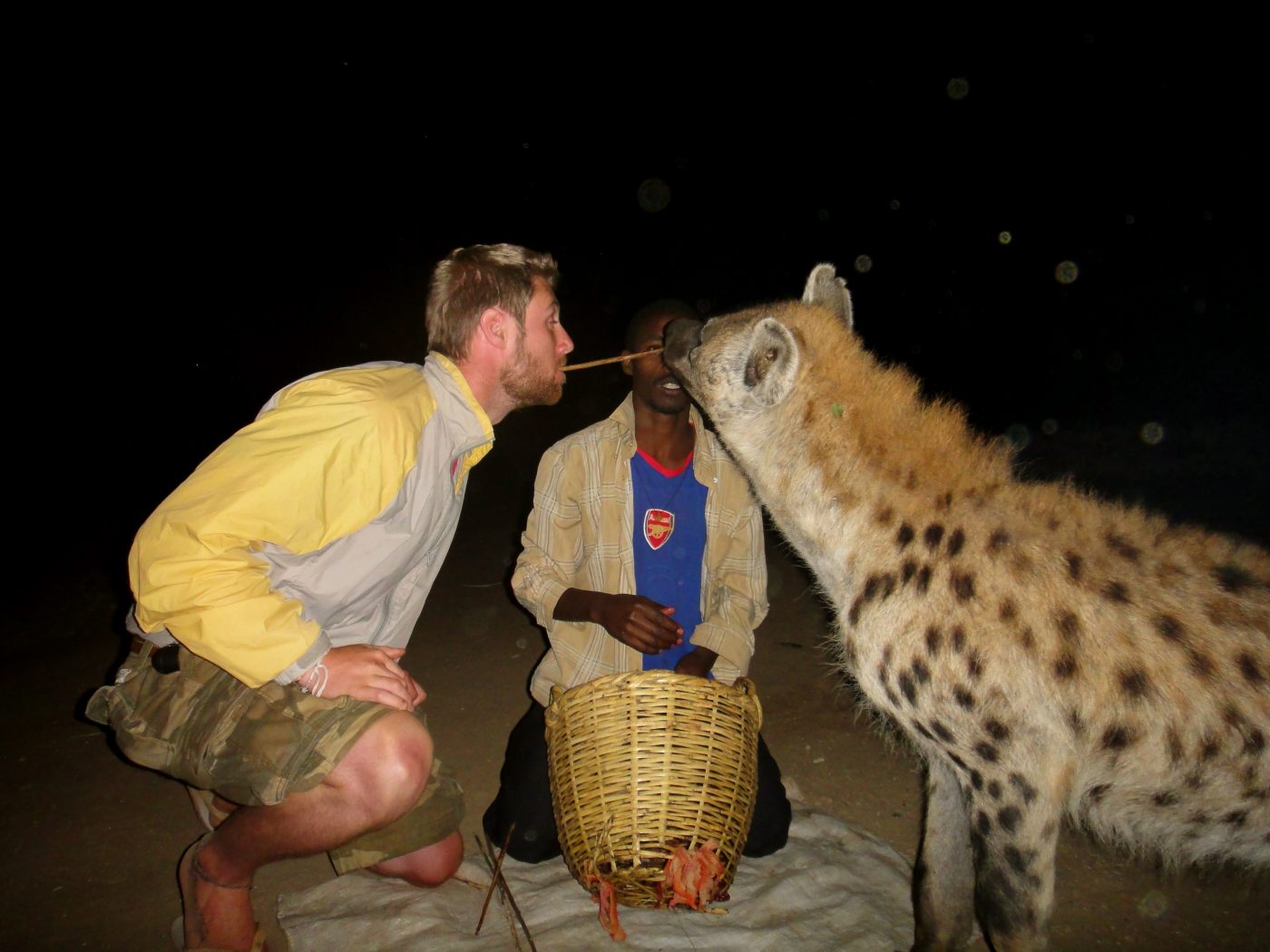 WHAT?
Rumour has it that at the start of last century the local Hararis started feeding the local wild hyenas each evening in a bid to stop them killing their livestock, over time the hyenas got a little a lazy and rather than hunting for their dinner, they would come searching for their red meat from the hyena man. This has continued to this day, and although the practice is dying out (you better hurry!), the hyenas, although wild, have adopted an odd stance of being at ease with the local men. That being said, this are huge wild beasts, so one wrong move and you could lose a limb, so the whole event is to be treated with resepect. And of course, this isn't any official tourism deal, so it's all at your own risk. And it's pretty scary.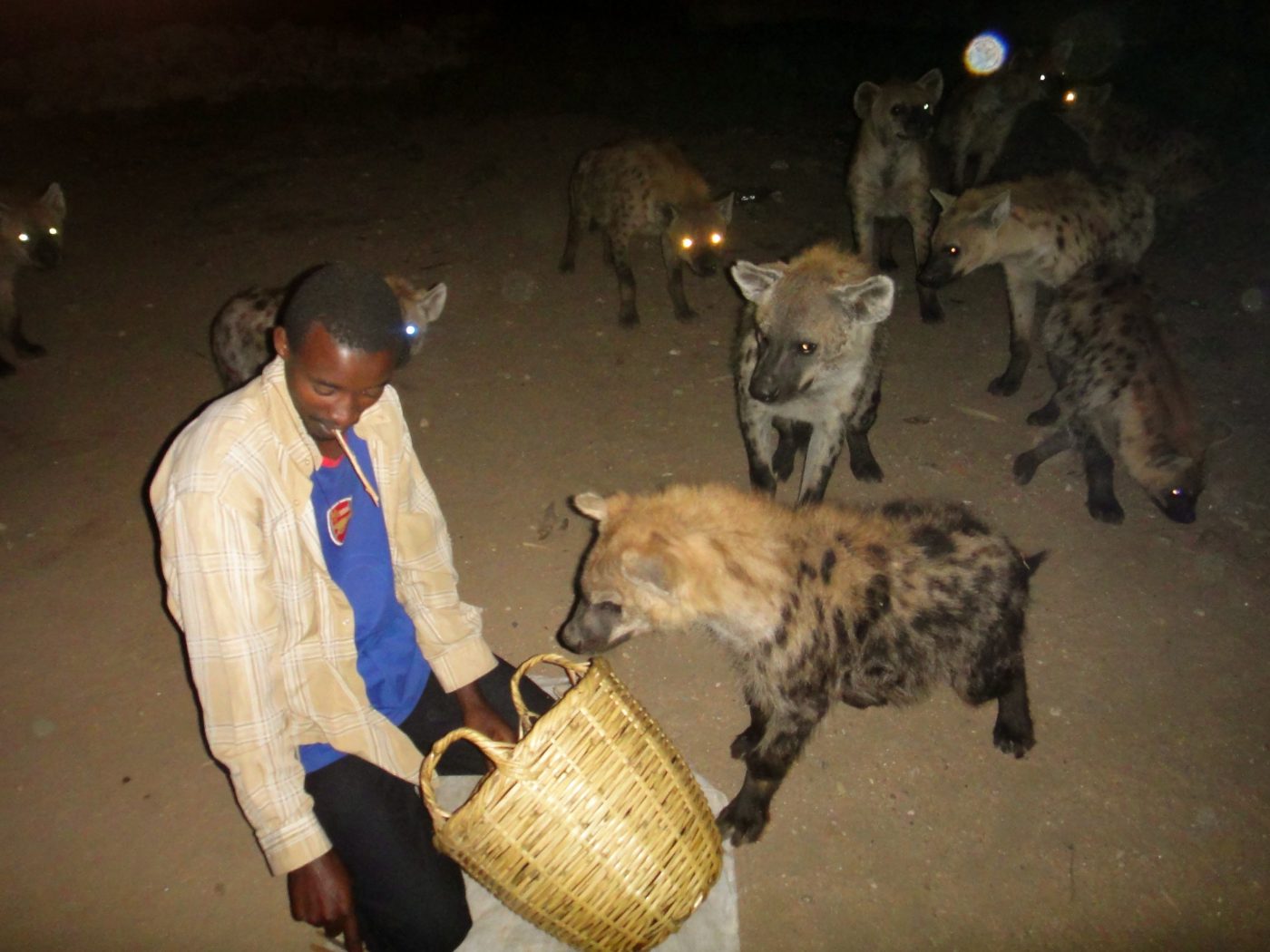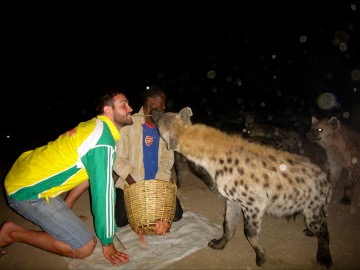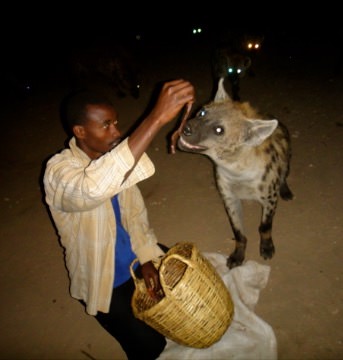 WHERE?
Feeding Hyenas happens in Harar, the oldest Islamic city in all of Africa. It's in the extreme east of the country near the Somalian border, which is where I headed off to next. All travel in Ethiopia starts in the hectic captial, Addis Ababa. If you want to go and see the hyenas you can take a ten hour bus journey east to Harar, leaving around 5am. The landscape throughout the journey is breathtaking, and while the coach may be old and uncomfortable, with views like this I'd encourage everyone regardless of budget to travel by land.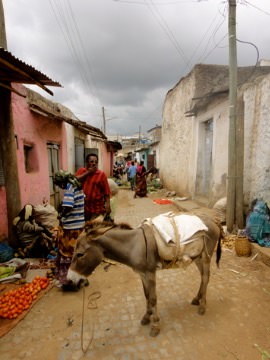 RECOMMENDED?
Yes. Yes. Yes. Yes. I recommend Ethiopia to everyone who wants to travel, one of the best countries in the whole world to visit with so many amazing things. And feeding hyenas in Harar? One of the coolest things I've ever done in my life. Remember, we weren't put on this earth to pay bills and die. Happy travels.