Facing your fears is the only way to truly overcome them, and hitting the open road with no real plan can induce trepidation in even the most hardened traveler.
I've just said goodbye to my buddies on the road (again) and I'm jumping on the train to Hungary to begin the third leg of my China to Ireland by land trip. From this point on, I'm going it alone and I've got no idea what to expect.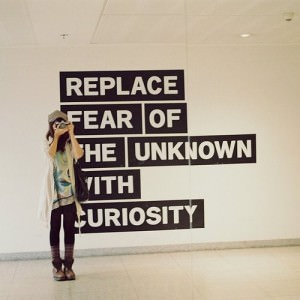 Every time I embark on a lengthy journey like this my fears reestablish themselves. Am I going to be lonely on the road? Where will I sleep? How will I get from A to B? What if something goes wrong? What if I run out of money? With a thousand doubts rushing through my head, I take a step back and appreciate my concerns.
Of course I get scared when I venture into the unknown, and I'm sure you guys will too, but don't worry it's completely normal and it means you're actually living life. I think of this – if it's true that we need to know pain to know pleasure then surely we need to know fear to know courage.
If you never wanna be scared, stay right where you are. There are no fears deep in your comfort zone. There's also no excitement, no discovery, no adrenaline. There's no new friends, no new experiences, no sense of living.
If a little fear now and then is the price we have to pay to wake up in the morning with a smile on our face and an extra beat to our heart, then it's one we should be willing to pay.
Apathy will be the death of all of us if we're not careful, and that's what our comfort zone represents. So don't be apathetic, get lost then find your way. Be scared then find your courage. Hit the road, embrace your fears and live your life. We only get one of them. Happy travels.