I now around 7 websites (with 5 more in development) and a business in Bangkok, I'm writing an ebook (or 2), I work about 10 hours per week, and I travel when and where I want. I have an assistant who does my research and organizes my work flow. Life is good, but it's not exclusive to me. Not by a long shot, if you want it, you can get it. So do you want it?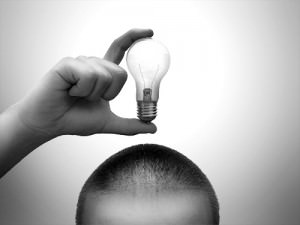 Judging by the large amount of emails I get from my readers regarding my expertise, you guys assume I'm a computer whizz. Let me put that idea to bed right now. I'm awful with computers, I don't know what HTML stands for, I even struggle to resize an image. I've never studied computers, or marketing, or journalism, or entrepreneurship.
What I do have an abundance of is a) ideas b) passion for life. And that's all you need guys, the rest is just details.
If you're working in a job you don't like, or if you're dreaming of being self-employed, it only takes an idea to set you free. If you've been sitting on that idea for a while, get off your ass, and utilize it. But it into practice. You don't need the expertise. You can hire that, for a fraction of the price you're thinking right now.
Ideas are much more valuable than any skillset you can learn on youtube. There are no video tutorials in the world than can teach you to generate ideas, there is your skill, now run with it. Online businesses take next to no capital to start-up, and as they grow, so will your scope to market it.
You've thought of a social network for fitness? No probs. How about an online market place for retro football shirts? Easy. Be proactive and get it done. There are countless websites where you can hire designers, programmers, researchers, writers for next to nothing, literally. We're generation Y, the world is shrinking and we've been gifted the chance to come from countries with strong currencies. Use that.
Don't ask your graphic design mate how much it costs to make a basic website, he'll quote you $2000. Check out freelancer, elance etc and get it done for $200. Seriously. And then you're off, the rest is up to you? Logo? $30. Business card design? $15. These are genuine fees.
All you need is the idea. The rest is all downhill. Good luck, see you on the road.