I'm gonna try to avoid political discussion here folks, if you don't know what's going on with Israel/Palestine google it or drop me an email, I love discussing politics but not on a public forum.
Anyways you can't come to Israel without visiting Palestine, and besides if you're using Abraham's hostel as a base when you're  backpacking in Israel, the West Bank is only a few kilometres away from Jerusalem. The West Bank is one half of Palestine, the other being the Gaza Strip in the south west of Isreal, and whilst it's nigh-on impossible to get into the Gaza Strip, the West Bank is pretty open, as long as you jump through a few hoops and don't mind going through a few Israeli check points.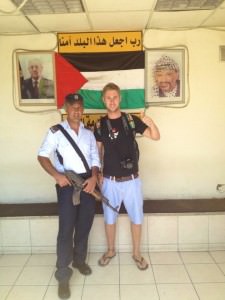 I did a day tour to the West Bank and it was absolutely brilliant, it took us first through the major checkpoint as you leave Isreali Jerusalem and enter Palestinian east-Jerusalem. There you can see the huge 'peace wall' built by the Israelis to stem the tide of suicide bombers into their side of the city, the Palestinians refer to it as the Apratheid Wall, the whole thing is very controversial indeed. As soon as you enter you'll see it, decorated with political graffiti, immeditaly you'll know you've left Israel, that much is for sure!
The whole flavor is an instant change, goodbye to the wealthy Jewish state and hello to the Arabic middle-east, it's literally that different. Here's what was covered on my first trip to the West Bank (I'm returning later in the week for more)…
Bethlehem:
Unless you grew up in a forest, Bethlehem will mean something to you. The actual town of Jesus' birth. Nowaday Bethlehem has cottoned on to the fact that's it's a pretty significant sight, so expect vendors and hawkers but we're not talking Vietnam here, it's still Palestine so most people are scared to come, aside from Easter and Christmas, it won't be too busy at all.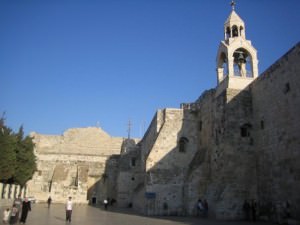 When you're here the first stop is the Church of the Nativity, there is an actual spot where Jesus was born (how they know exactly, I won't ask). This is the only place you'll see queues, with pilgrims lining up to kiss the spot. All very hectic, but so interesting too.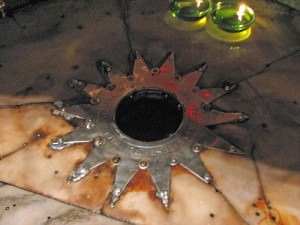 Next door is St Catherine's Church where the world wide Christmas broadcast comes from. There are a couple of museums, and endless mosques and churches to keep you occupied for a day or so, but after the main even of the Church of Nativity, you'll be ready to move on.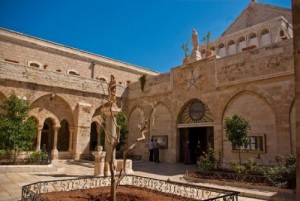 Shepherd's Field:
Another 'exact spot' moment where the 'shepherd's watched their flock by night' when an angel appeared, announcing Jesus' birth, this was the spot and it's just outside Bethlehem.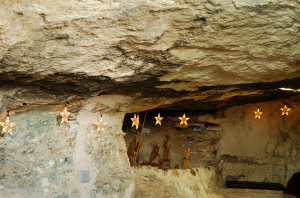 Ramallah:
The capital of the West Bank and as much of a modern city as the West Bank can muster, full of knock off brands and a great Stars & Bucks coffee shop. There are some cool Turkish baths, and the souqs are great fun. Not a bad base if you wanna stay in the West Bank for a night or two.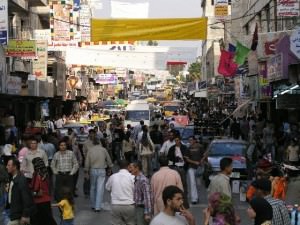 Jericho:
With claims to be the oldest city in the world, Jericho is well and truly on the map (although when I was in Syria last year I distinctly remember both Aleppo and Damascus making the same claims!).  Jericho is home to the most contentious Jewish settlement in the West Bank, you'll see it on the way in.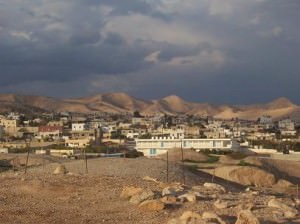 Jericho also can boast the Mount of Temptation, where Jesus spent 40 days and 40 nights getting tempted by Satan, there's a cable car to get you up.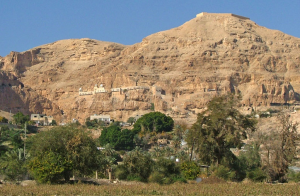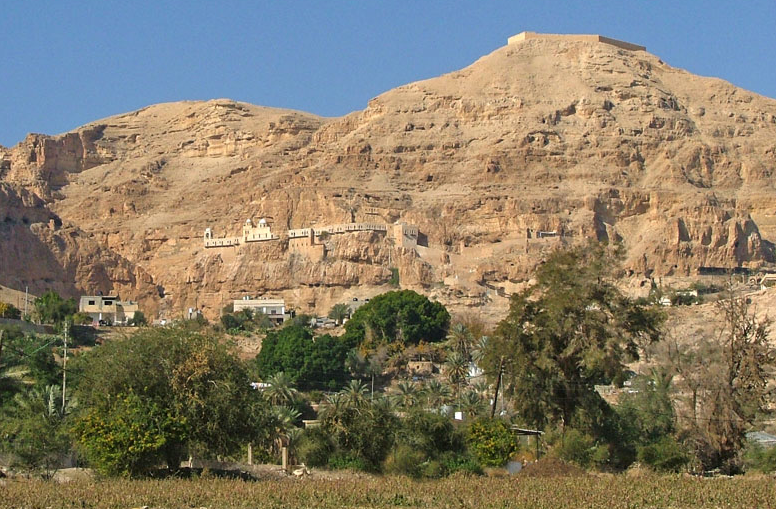 Hisham's Palace is also worth a look, with the original Tree of Life mosaic still in perfect condition 1200 years on.
That was my tour done, it was a long day, but it was fascinating. I can't wait to come to Hebron for another taste of Palestine later in the week. Happy travels!