Another year has come and gone – I hope we can all look back the last year with a smile on our faces. If not then this year can be different, will be different. This can be the year where we forget about the opportunities we have spurned in the past, the time we have wasted, this can be the year we stop living vicariously through others but instead make others want to live vicariously through us.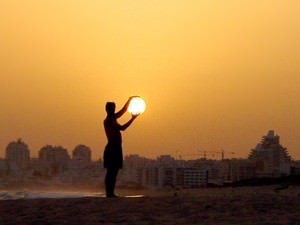 If you haven't yet made your new year resolutions, take a second, have a look at mine and feel free to think about adopting them:
1) This year I will pursue and embrace change
Change is scary, there's no doubt about it but change invariably brings new opportunities and new experiences – 2 things we need to thrive in our lives. We need to embrace change, seek it out, enjoy the ride and reap the rewards.
~ "If you always do what you've done, you will always get what you've always got." ~ Ed Foreman
2) This year I won't let fear of failure hold me back
To try and fail is infinitely better than not trying at all. You want to go for that promotion/start that business/get that girl or guy/go traveling – go for it and don't let anyone tell you otherwise. To try is to succeed, and if you fail? Try again. We can never achieve a fulfilling life through sitting back with a fear of failure.
~ "Only those who dare to fail greatly can ever achieve greatly." ~ Robert F. Kennedy
3) This year I will cut my losses
Ok so our job isn't what we dreamed it would be, or our relationship is strained beyond redemption, maybe the direction of our life is all wrong for us – whatever it is, cut your losses now, take action and move forward. Don't waste one more day on a situation you're not truly happy in. Maybe you should have dealt with it last year or the year before, or the year before that – don't worry about that anymore… Now we have a new opportunity to cut our losses, make the change and move forward.
~ "The only real mistake is the one from which we learn nothing." ~ John Powel
4) This year I will be honest with myself
Admitting to ourselves what we want and don't want is a difficult act. It means facing up to the fact that we've made bad decisions and instead of confronting them, we've rolled with them. That's ok if now we acknowledge it; if this year we can admit to ourselves what we really want from life, then we can go about getting that.
~ "Freedom is for honest people. No man who is not himself honest can be free – he is his own trap." ~ L. Ron Hubbard
5) This year I will take more risks
I know when I'm on my deathbed, I want to think I really lived, I don't want to be burdened with heavy regrets. So this year, take more risks. Want to travel? Book your ticket. Want to volunteer in Africa? Sign up. Want to teach English overseas? Do it, and do it now! You'll never be younger than you are tonight
~ "What is more mortifying than to feel you've missed the Plum for want of courage to shake the Tree?" ~Logan Pearsall Smith
So there are my five new year resolutions. They are rules that I'd love to think I live life by, not just for this year but forever.
I am so passionate about taking the opportunities that we are fortunate enough to have so let's make this year the year that we take those opportunities. If you aren't happy with your situation, this is the year you can change it.  I hope next year is a great year for everyone!