As I sit in the airport waiting for yet another jaunt to Asia I got to thinking about the ethics behind long-term travel and lifestyle design in general. I've been on the go pretty much since summer 2006 and since then I've been home 3 times – that means I've left my family, my friends, my country and my culture almost permanently. From a purely egocentric perspective I've had the greatest 4 or 5 years imaginable – the things I've seen and done, the experiences I've been lucky enough to have, the new friends I've made throughout the world – all of it has been nothing short of amazing but today, having left my tear-stained mother for the 3rd time at Dublin airport, I thought whether or not long-term travel is ultimately selfish?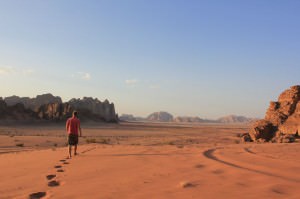 No doubt when we travel for so long our families and friends miss us dearly. Of course they'd love to see us more often, more regularly but the lifestyle I have chosen prohibits that hugely – so it poses the question, should we forego the lifestyle we desire for a yearning to do right by the people we love? I often preach about the fact that we only have one life so we must strive to make the most of it while we can, especially while we're young and I continue to live by that – but is that the right thing to do? Should we (I) do what society expects and live in one country, get a real job and, through that, be infinitely more available to them?
I guess we have to find peace with the decisions we make and I know for sure the people I care about would want me to live the life that brings me the most happiness so, for the meantime at least, I'll continue to blaze a trail around the world with a smile on my face and be forever grateful for the support of the people I care about most.