Anyone self respected backpacking boozer will know exactly what, when and where this amazing festival is held however, on the off chance it's slipped your mind through some drunken stupor, let me full in some details. I'm heading this way in October this year so I thought it would be appropriate to get us al up to scratch, here we go: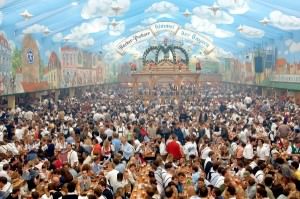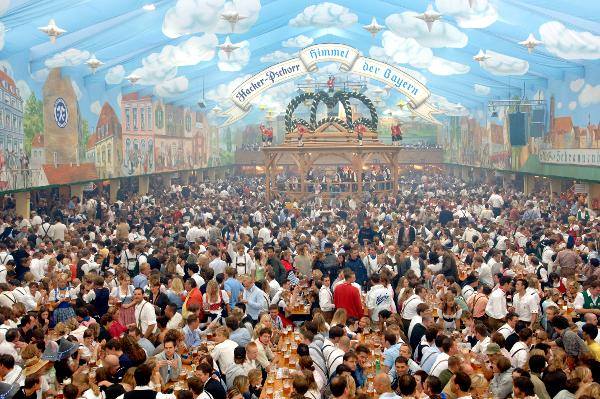 What is Oktober fest? Guys guys guys, it's only the biggest BEER festival in the world! It's been running for over 200 years and attracts more than 5 million visitors each September/October, not that's a lot of hangovers! Originally it began to celebrate the marriage of a Prince and Princess but since the beer heavyweights got involved in the late 19th century it's been a cultured excuse to get drunk and be merry!
When is Oktoberfest? Each October, this year (2011) the dates are September 17th to October 3rd. For 2012 the dates will be September 22nd to October 7th. Monday to Friday the opening hours are 9am to 11.30pm, on weekends they don't open until 10am which still leaves plenty of time to guzzle a fair few beers so pace yourselves (I'm talking to you, gentlemen!).
NOTE: If you don't have a tent reservation (which, as a traveler you probably won't, because a) it requires a lot of forward planning and b) because it requires you to  reserve a whole table which can prove very pricey!) you should be at the tents before 10am on the weekends to get a spot, or 3pm on the weekdays.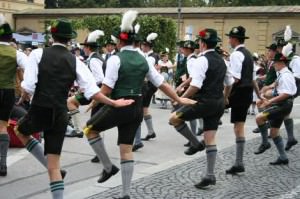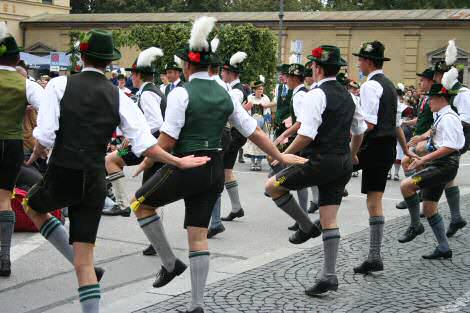 Where is Oktoberfest? This beautiful, wonderful festival takes place in Munich, in the South of Germany. Accommodation is a nightmare during the event so book in advance or, even better, camp. There are a few great campsites within 20km or so which offer transport too, this seems to be fair and away the cheapest option.
The event itself takes place in the city centre where you'll see an array of beer tents waiting for your presence (and money).
What's the craic at Oktoberfest? The craic (irish word, the prospect of all this drinking is bring me back to my country of birth!) is that while statistically the majority of attendees are German, there's a significant proportion of foreigners (up to 20%). People are generally in an awesome mood, the booze doesn't come cheap though (up to $15 a drink!) so bring plenty of cash.
Each of the main tents provides some traditional German music and a lot of boozy drinking songs so expect a raucous time! If you find yourself wandering around Germany like the drunkard that you are, and you find yourself in desperate need of some german translation, just ask the buxom Helga carrying twenty steins, I'm sure she'll find your drunken slur hugely appealing and help you out graciously.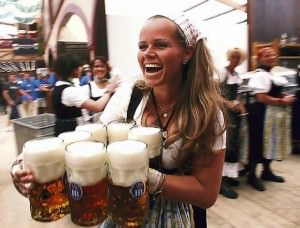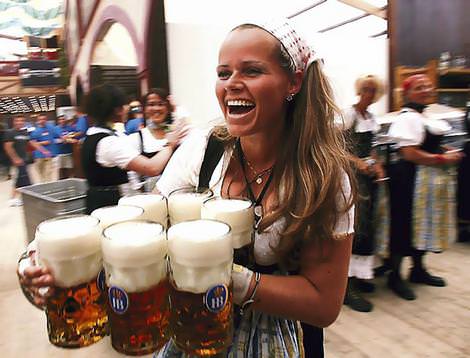 Alright guys, that's Oktober in a nutshell – gimme a shout if any of you plan to be there in September, I'm certainly planning on it!