When it comes to traveling with the entire family, there are definitely special considerations to be made. And for those families who are considering a first trip abroad with everyone in tow, sometimes it can be stressful to think about all of the logistics that go along with traveling altogether. But the fact of the matter is that opting for a delightful Tuscany holiday with the entire family is worthwhile, and the planning that is going to be necessary is easy to sort out, meaning that it is then possible for everyone who is visiting on the Tuscany holiday to just kick back and relax, potentially even learn a little something about culture while in the midst of reconnecting with other members of the same family.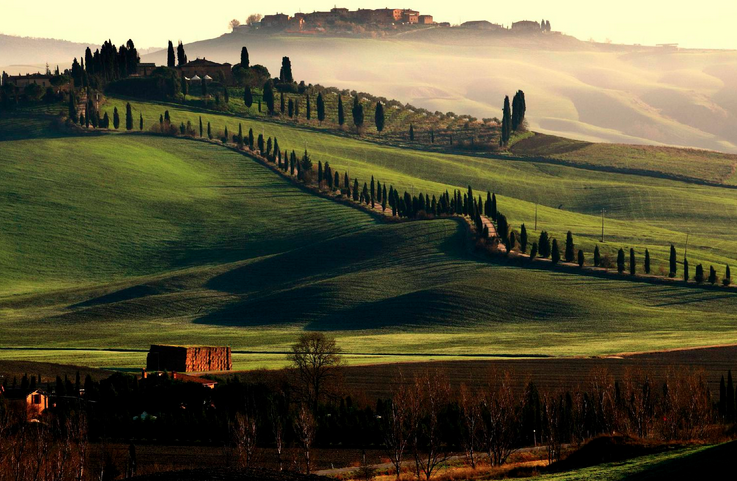 Planning a perfect Tuscany holiday for the whole family has to start with picking a location. For those families who are considerably larger, it makes more sense to go for locations where it is possible to stay somewhere other than just a hotel room. While there are plenty of hotels in Tuscany that make it possible for all members of the family to relax and feel happy, there are often extra charges for extra beds and anyone who is traveling in a considerably large group is going to find that figuring out rooms at Tuscany hotels in bigger cities like Florence is going to be something that costs a significant chunk of money, which can be less than helpful for anyone who is actually trying to save money while also enjoying vacation.
A better option than hotels in Tuscany are Tuscany villa rentals, which make it possible for the entire family to gather together in a residence, which can really make all the difference in the world. This way, it's possible for those who are good in the kitchen to whip up meals rather than going out all of the time, there is enough space that those families who are traveling together will manage to not drive each other entirely crazy, and the entire overall experience will be one of happiness and ample amounts of space. It's definitely the best solution for Tuscany holiday travels where the entire family actually does want to go along, and it's a superior method for anyone who is interested in saving money while also having a whole lot more space to take advantage of, which can matter a great deal.
Another thing to keep in mind for families who are planning Tuscany holiday logistics is that renting a car, for those who are staying in villas that are somewhat far away, is definitely a recommended activity. This way, people are able to actually check out multiple spots in the Tuscan countryside, which is a far more pleasant way to enjoy a vacation, rather than being stuck in a particular spot without the option for exploring. Plus, part of the fun of being in the heart of Tuscan wine country is the chance to actually go zipping along, checking out the views around every corner. That's something that the entire family will love.