Ok people listen up, it's competition time and this one is a cracker! The awesome people over at Mainline Menswear are offering some amazing Belstaff and Top Gear prizes! This is the ultimate prize for those out there that love getting behind the wheel and those that like to look fashionable when they head out on the road.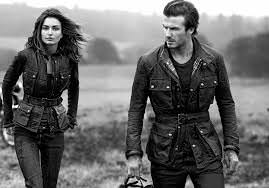 So what's up for grabs? I hear you say. Well, I am sure that you've all seen Top Gear at some point or other, how does having a drive around the Top Gear testing track sound? It sounds pretty awesome to me. If that isn't enough for you they are even willing to throw in a Belstaff Roadmaster Jacket, that costs over 500 pounds, in for good measure.
All you have to do is enter the competition and the good news is that it really could not be easier! You just have to tell them how you've 'mastered the roads' at one time in your life. This can be anything from inter railing across Europe, an epic road trip across Australia or hired a camper van and been across the states – they want you to share it with them!
To share the story post a picture on a social media either via Facebook, Twitter or Instagram – and then tag the official Mainline Menswear page @mainlinemen on Twitter and @mainlinemenswear on Instagram and Facebook, and don't forget to add the hash tag #masterdmainline.
You can also blog about your story! Once you've written your blog post add a link to your post on the Mainline Menswear Belstaff Page so that it's entered into the competition.
Once you've done that it's time to sit back and wait to see if you're one of the lucky winners! If you don't get the top prize then don't worry because you could be lucky enough to pick up one of the first ten people to enter a blog post who will pick up a free t-shirt.
So what are you waiting for? Enter now people, I have!