A frequent feature on people's bucket lists the world over, scuba diving at one of the natural wonders of the world, the Great Barrier Reef, on Australia's East Coast.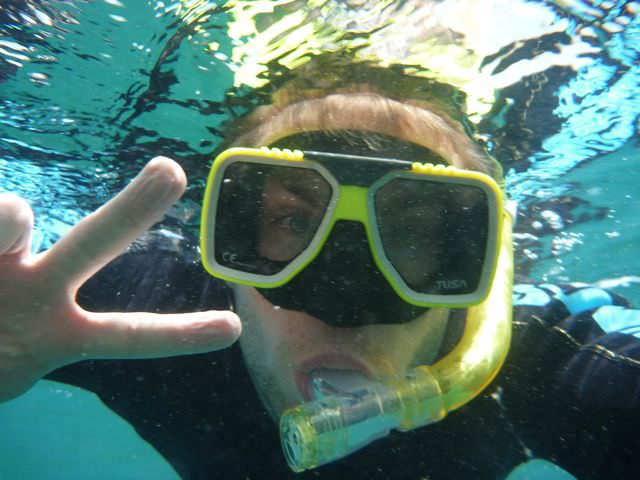 This remains my one and only scuba diving experience, and it was a pretty cool one. Cairns is the main spot for people to congregate in, who plan to dive on the Great Barrier Reef, especially if you're an absolute novice like me. Also,   Cairns offers affordable accommodation, making it a popular destination for vacationers
People with no PADI certification and no experience can still scuba diver at the Reef, the only difference being that you can only go down as deep as 10m (which is more than adequate) and you must have an instructor with you.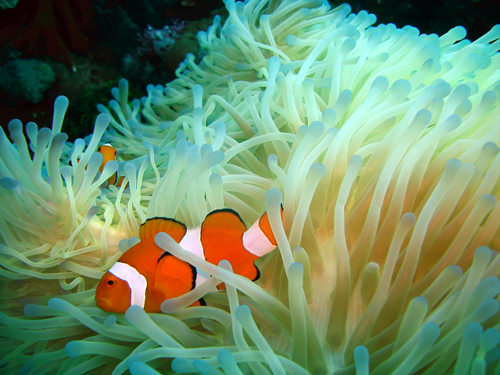 A day trip dive is the easiest, most backpacker-friendly way of trying scuba diving out. You can dive 1, 2 or 3 times and then when you're not diving you're free to snorkel around, which in my opinion offers even better views of the reef than actual diving!
My experience of scuba diving here was good but I'm a bit of a control freak so I was panicking like a crazy man under the water, hence it remaining my only scuba experience to date! The highlight of my experience came with a snorkel instead of a tank, after my panicked dive I was swimming around when a giant turtle just glided past me, by the time I could tell my mates, it had gone. I was the only person on the boat to see it!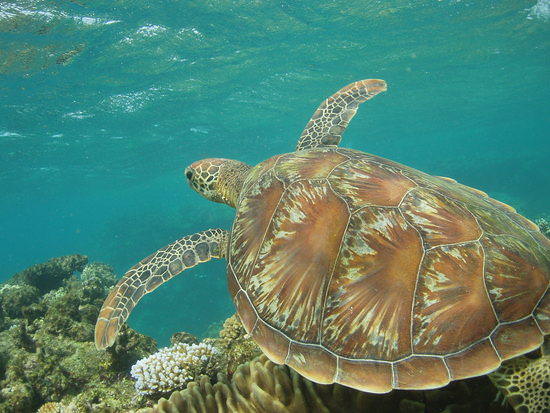 How much does it cost to scuba dive at the Great Barrier Reef?
This answer could be a long one, depending on how many dives you do, how many days, is it a live-aboard, are you qualified etc. BUT if you want to try scuba diving, on a day-trip, with no experience it's gonna cost you around $200 for everything including rental, lunch, instructor etc.
Where is the Great Barrier Reef?
It sits off the pacific coast of Queensland and runs pretty much the length of the state. Cairns is the most popular spot for backpackers to hit up and organise diving.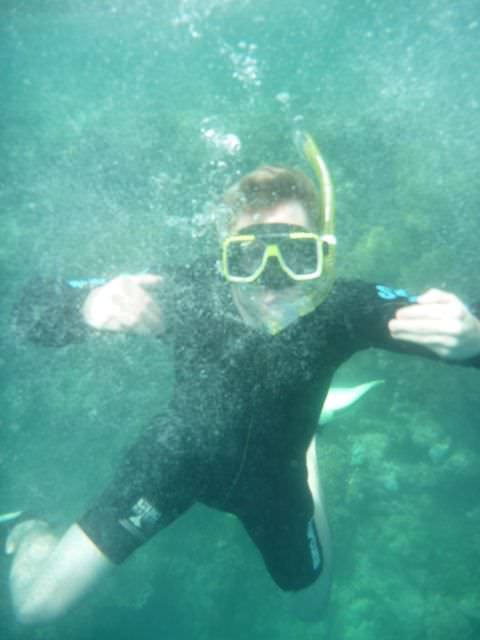 Scuba isn't cheap, but it is something all travelers should have a bash at. A lot of my friends are obsessed, and they're always on tours to Australia , Egypt or Indonesia for their next scuba fix. It didn't catch me quite the same, but it was a great experience nonetheless. Happy travels!