My first proper stop of my Trans Siberian trip was Mongolia. After a 30 hour train from Beijing to Mongolia's Capital Ulaan Bataar, I arrived around 8am and went straight to my hostel. I only had a day and a half in 'UB', before I head off on a safari in Mongolia,  so I had to be efficient with my sightseeing, I like to call it speed-tourism. Be careful if you party here though, I had a crazy stabbing experience. Anyway, if you're in the same situation be sure to check out these things in UB
1) Gandan (Khiid) Monastery:
Titled "the Great Place of Complete Joy", you can be forgiven for expecting big things. Mongolia's most famous Buddhist site and probably UB's  biggest tourist draw is home to 4 or 5 temples within the complex. You can walk here and admission is free, the monks conduct ceremonies throughout the day but your best bet is to be there around 10am.
Don't expect huge, pristine, ornate temples like those in Thailand, this is a lot more 'real', it has a lot of personality and is a little more rustic.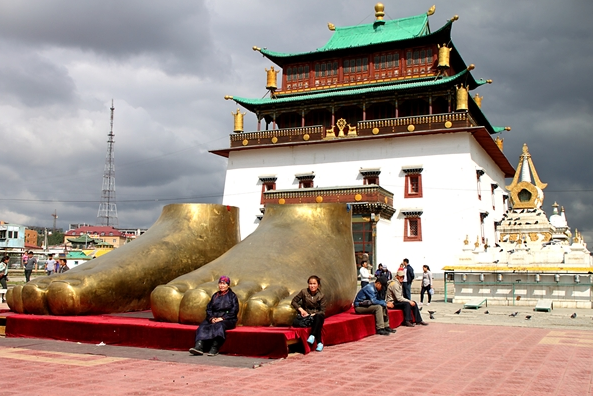 2) Sükhbaatar Square:
The square is named after Damdin Sükhbaatar, the 'hero of the revolution'. This dude rose against the Chinese and finally declared Mongolia an independent nation (although how independent they were from Russia is open to interpretation!). There's a huge statue dedicated to Damdin  in the centre of the square, but just at the north of the square is the huge new parliament building with a massive Chinggis (Gengis) Khan statue overlooking the entire square.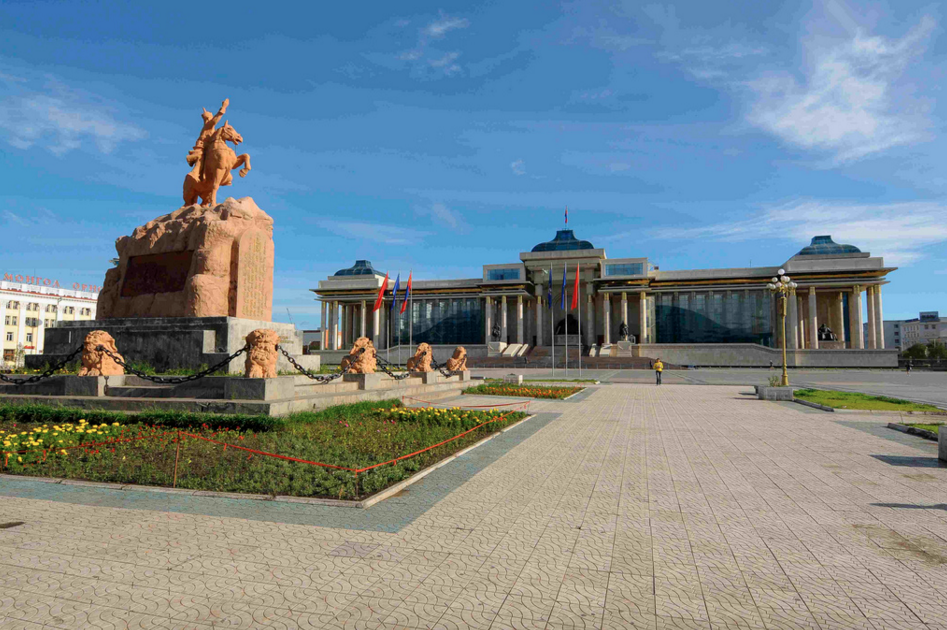 3) Centre of Shaman Eternal Heavenly Sophistication:
Another free site, UB's official centre of the Shamanism religion is a real eye opener! The city's lead Shaman holds court every day and the guy is pretty famous for stirring up some pretty crazy crowd reactions. The whole thing is set in a few gers (Mongolian tents), the lead Shaman carries out his routine in the nature tent. You can get your fortune read for  a small donation (about $2).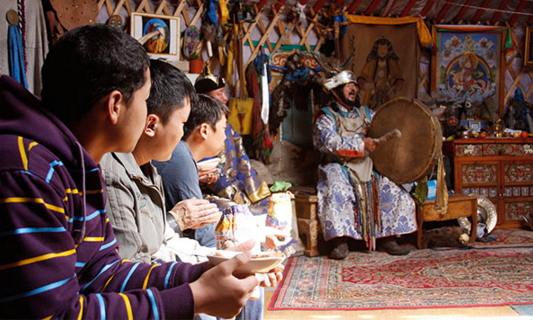 4) Naraan Tuul (black market):
If Ulaan Bataar is famous for pick pockets (which it is), the Naraan Tuul is their epicenter so be careful with your belongings. With that said, this is an cool place to wander around for a couple of hours. It costs $0.04 (seriously) to get into the market, once your in you can get lost in the labyrinthine alleys of souvenirs, counterfeit gear and delicious local food.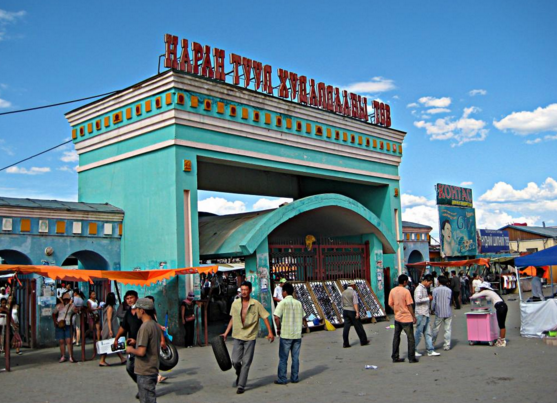 5) Winter Palace of Bogd Khan:
Mongolia's last King and only living Buddha lived here, and it's one of the few religious centres the Russians didn't tear apart in their push for communism in the last century.
Bogd Khan had a bit of an obsession with animails so you can check out a huge aray of stuff animals. It costs $2 to enter and $10 if you wanna take any snaps.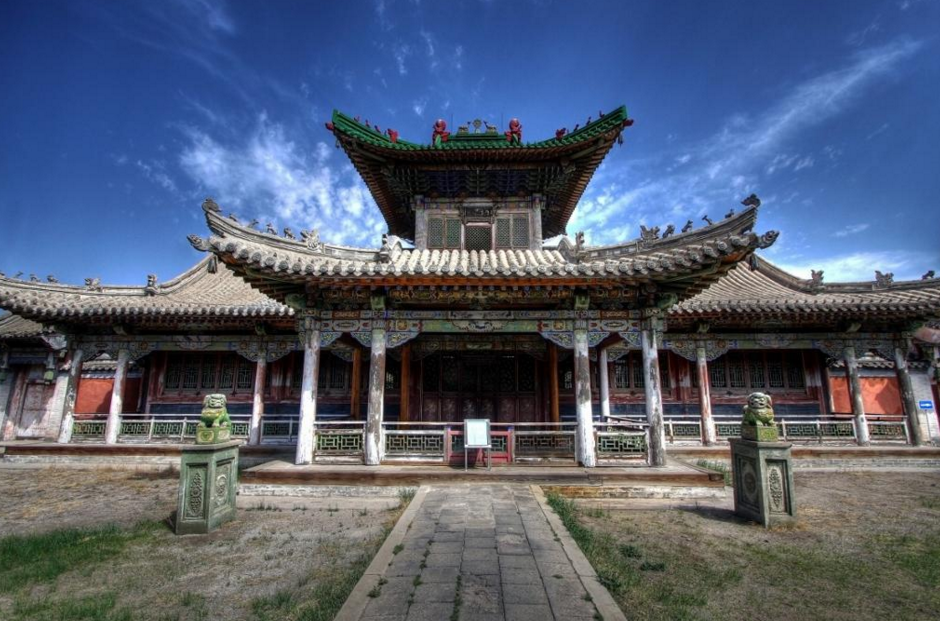 UB is a really interesting place, it's small enough to walk around but once the night falls, be careful as it can be pretty dangerous. People talk about pick-pockets and violence and I can vouch for it. I went partying one night and after the police came and raided the bar I was in (5 minutes after I paid the cover charge) we got harangued by a few local dudes who took umbrage at our presence as foreigners and told us he was going to stab us, and cut us in half. Wonderful. A quick sprint to a taxi and a yell of "drive anywhere" soon got us out of that less-than-awesome scenario! So be careful!
During the day and early evening it's safe as houses though, but when the booze hits the Mongolian dudes, their Genghis Khan streak can get a little stronger, I nearly got stabbed one night, so be careful.  Happy travels!