Thousands of miles away from friends and family, going out to bars and restaurants on your own, communicating with people in different languages – travelling alone can seem like an extremely scary thought. However daunting you find the prospect, solo travelling has a multitude of benefits. Here are some key tips to make sure you are well prepared for your trip, from managing finances to taking out annual travel insurance.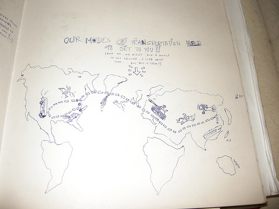 http://www.flickr.com/photos/trickypink/3757140926/
Financing
We don't all have rich families that can fund our long-term travel plans. Therefore, you may need to save enough for flights, accommodation and living expenses yourself, so be meticulous and work out a plan and a budget. If it is an option, moving back in with your parents and getting a job at home for a while is a good way to save on rent. Each payday, remember to put some of your salary into a separate account or give it to a parent to look after. The good thing about travelling alone is you don't have to wait for others to save up, or be put under pressure by friends that already have savings.
Planning
This is one of the major perks when it comes to travelling alone: you can go exactly where you want when you want, without sacrificing your plans to cater for the needs of friends. Be careful when planning – you don't want to be too detailed as that leaves no space for spontaneity. However, it is certainly worth pre-arranging some of your accommodation and travel so that you have a rough plan.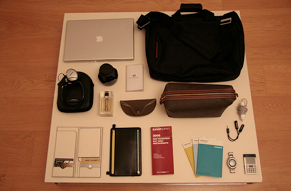 http://www.flickr.com/photos/richardmoross/2131387724/
Travel insurance
When it comes to travel insurance, the wisest thing would be to take out annual travel insurance from a reputable provider. Therefore, once it is paid for, you needn't think of it again. Make sure that your insurance covers money loss, baggage loss, travel cancellation, emergency medical care, any pre-existing medical conditions, and consider any other personal extras, such as gadgets – if you're travelling solo you might well want to bring your laptop or tablet along. Click here to find out more about travel insurance options.
Packing
You will find that you are going to have a lot of time on your hands. Bring along a book or two – it is common practice to swap books with other travellers. A handheld games console and MP3 player are also good ways of killing some time – remember to bring plenty of the correct batteries as they might be hard to find abroad. Laptops and tablets are useful for communicating with friends and family back home, and for entertainment purposes, although they can be heavy, expensive to replace and the target of muggers and thieves.