Floripa, as Florianopolis is affectionately known, needs to be explored from the ground level. It's beauty stretches across the whole island, so venturing out by foot just won't cut it. I really wanted to see what all the fuss was about so Anthony from Man Vs Clock and I organized a half-day cycle tour with the guys at Caminhos do Sertao to get a better look.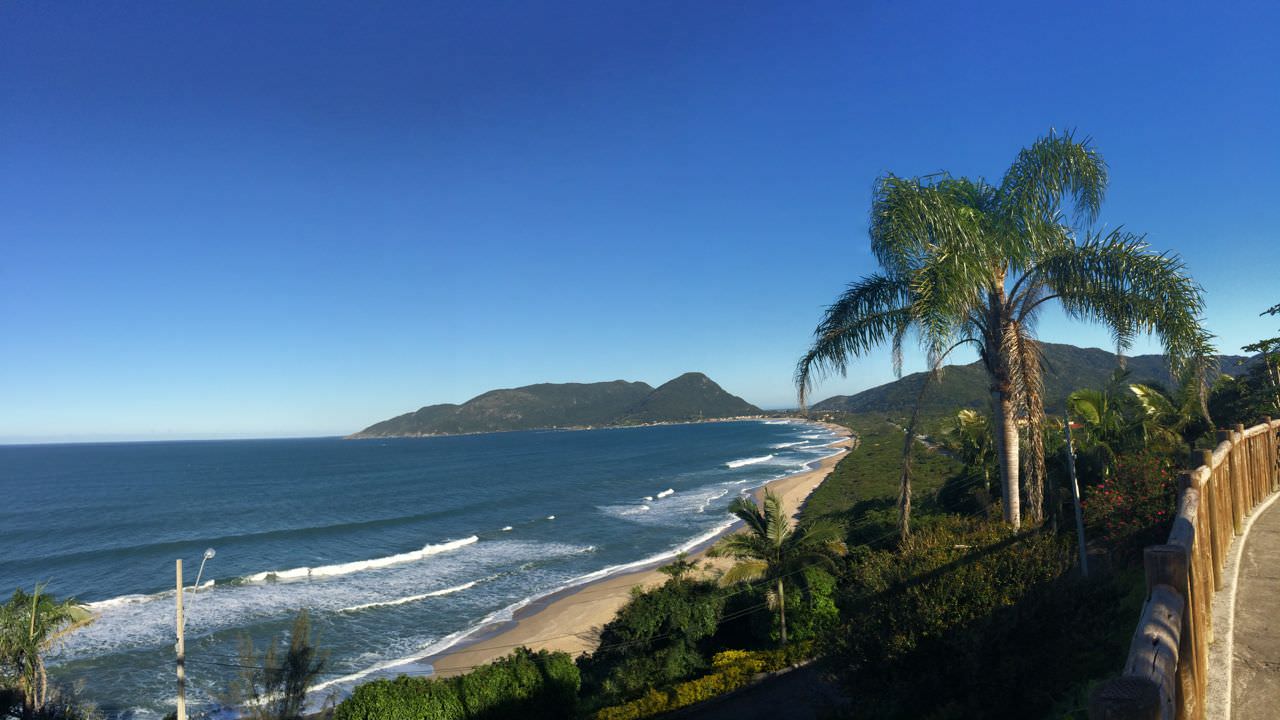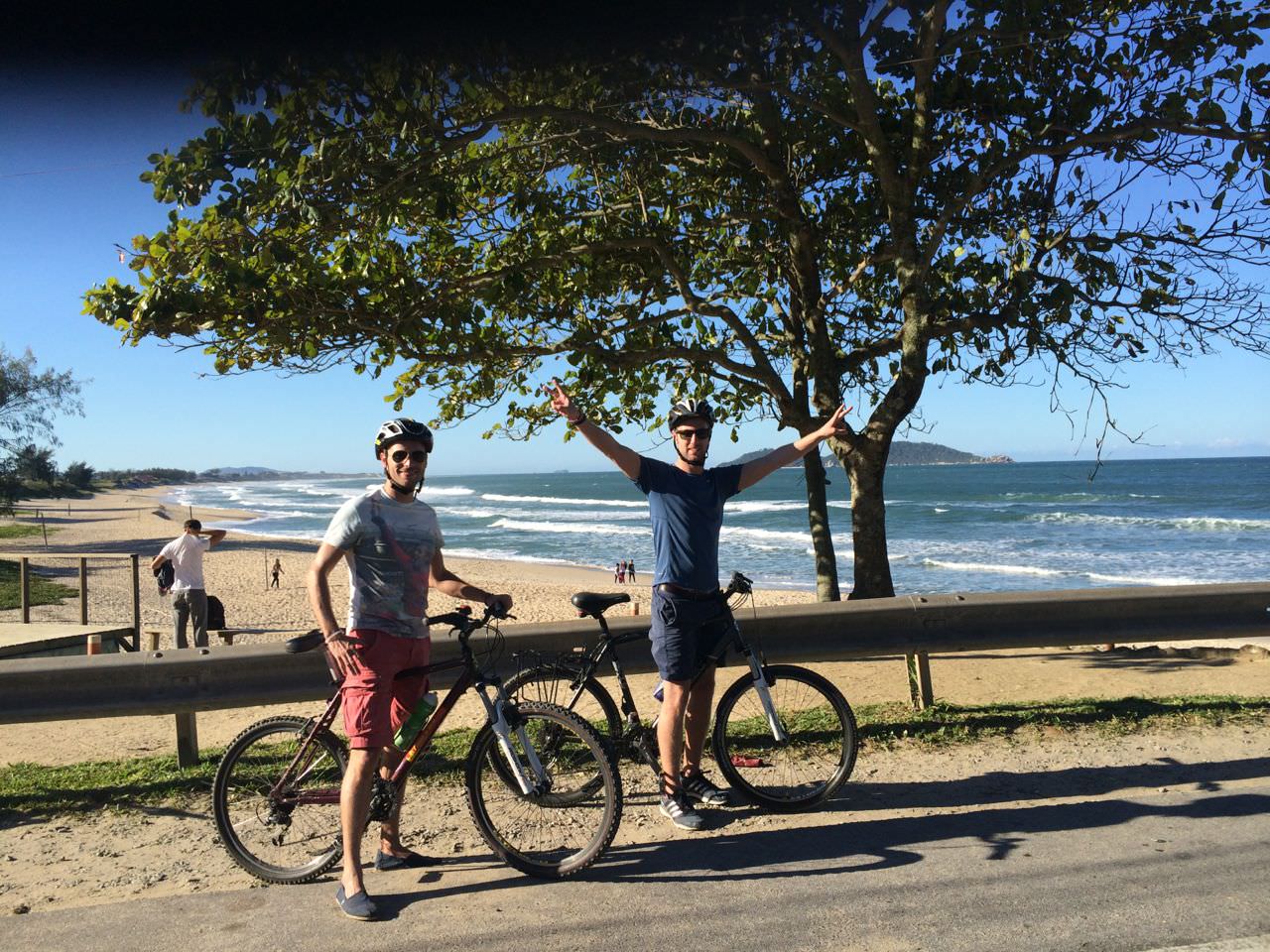 We were busy all morning sand boarding (another awesome thing to do in Florianopolis, and only $10) so we booked an afternoon cycle for 3 or 4 hours. The guys came to pick us up after lunch and off we headed to the other side of the island to their office, to sign the disclaimers and get our bikes. We met Eduardo, the owner of the company – yet another ridiculously friendly Brazilian with near-perfect English to add to my list!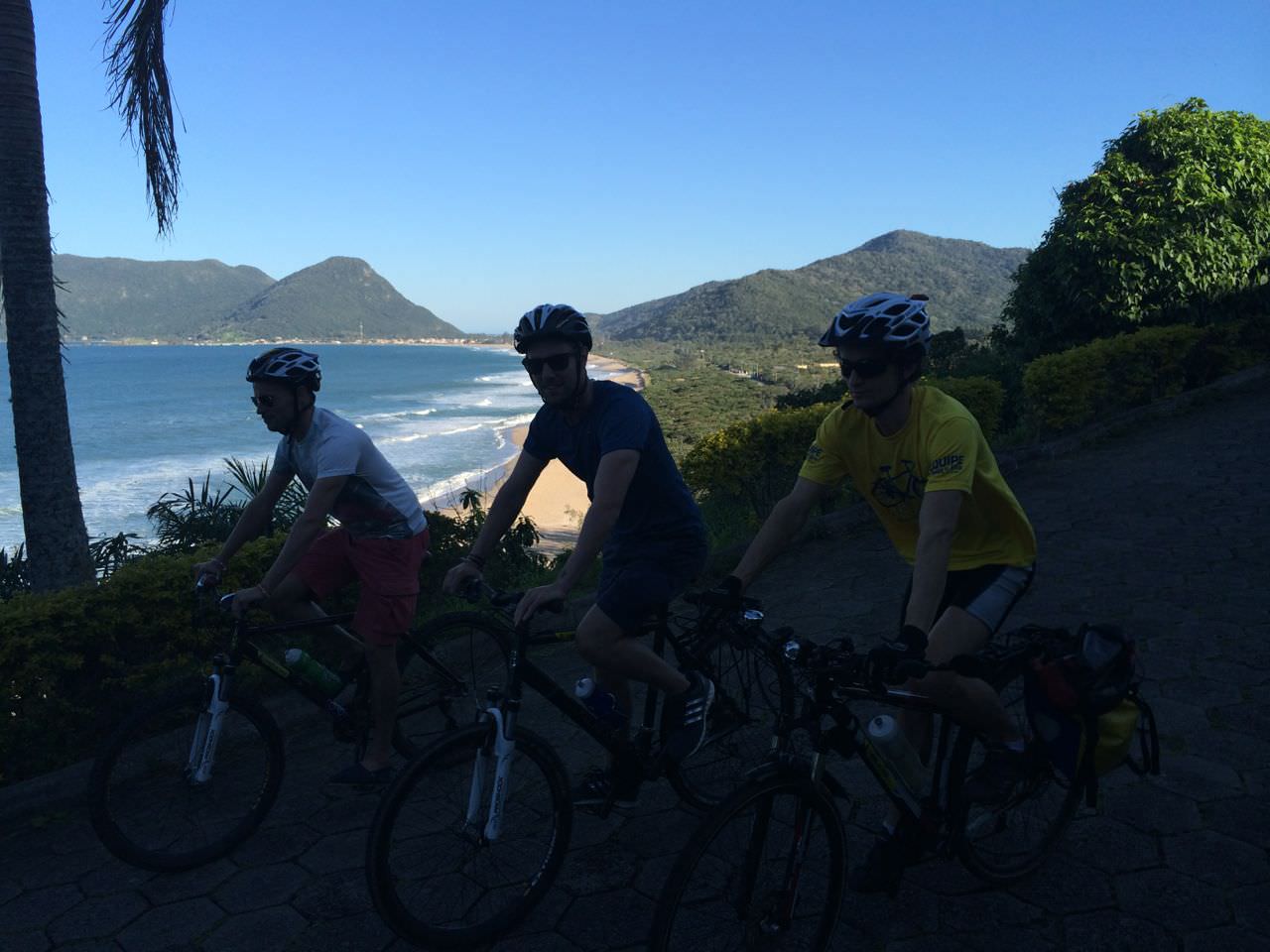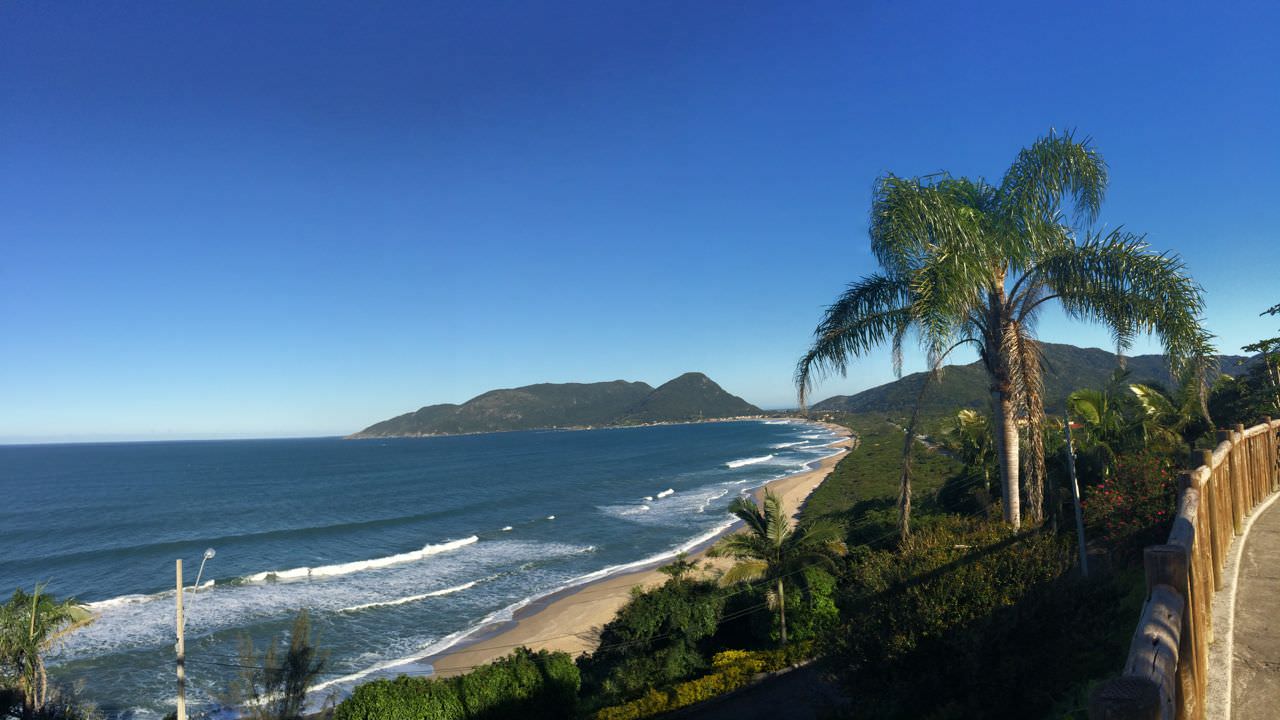 We set off around 3pm at a pretty leisurely pace, with a view to cycle a little over 20km before sunset. Our plan was to check out a couple of gorgeous beaches, a beautiful viewpoint, grab some fruit and chil for a bit and then head back – sounded perfect to me.
To get to our first beach we had to cycle through the backroads of the Campeche. It was a nice start to see how the people who stayed in Florianpolis really lived, lots of friendly waves and warm smiles. It's tough not to fall in love with Brazil.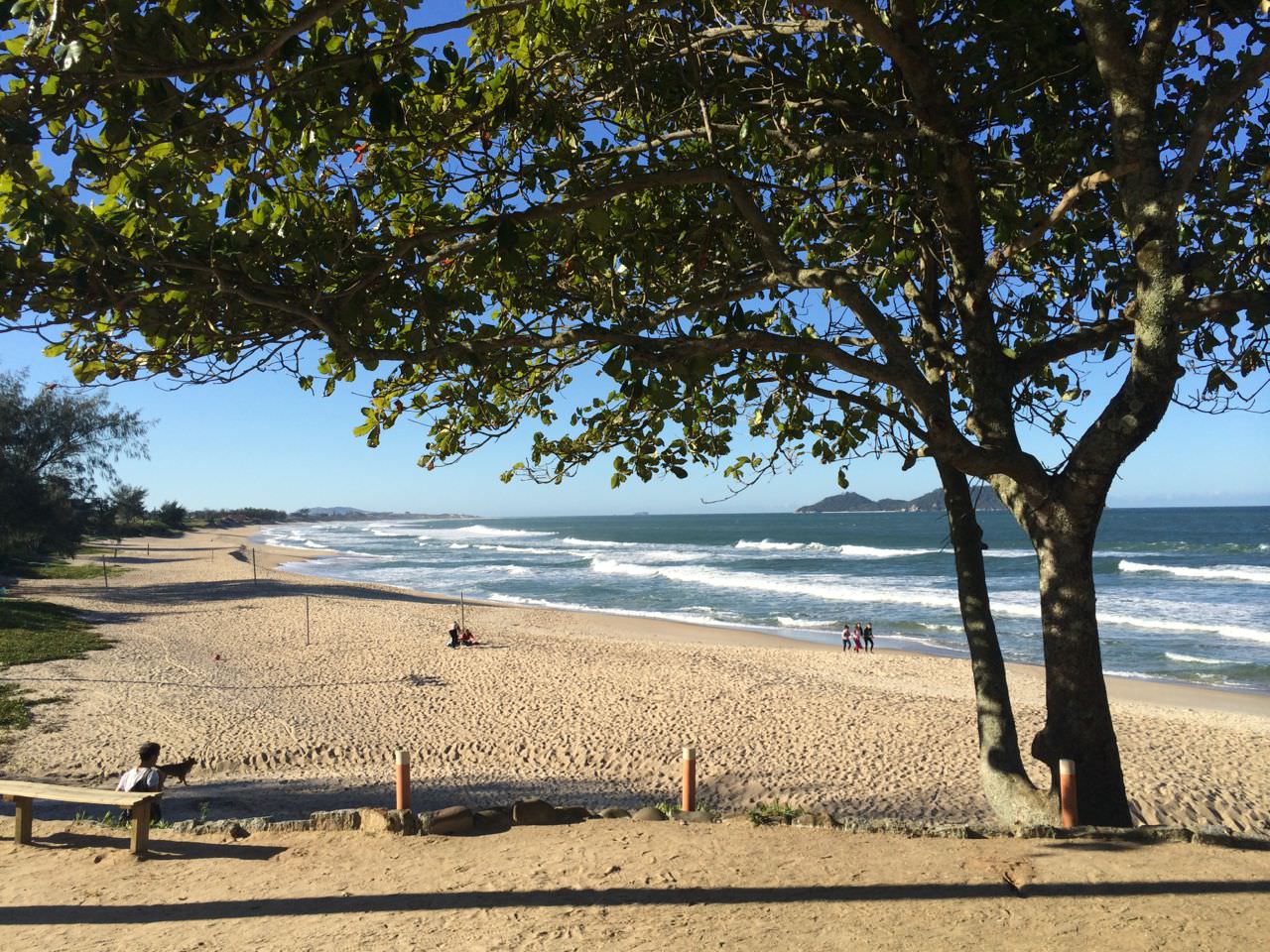 Our first beach was Morro Das Pedras, which has a barbaric history of whaling (fortunately stopped since 1985). We then dropped a few gears on the mountain bike and headed up a hill to the Catholic Church for a wonderful view point of the ocean.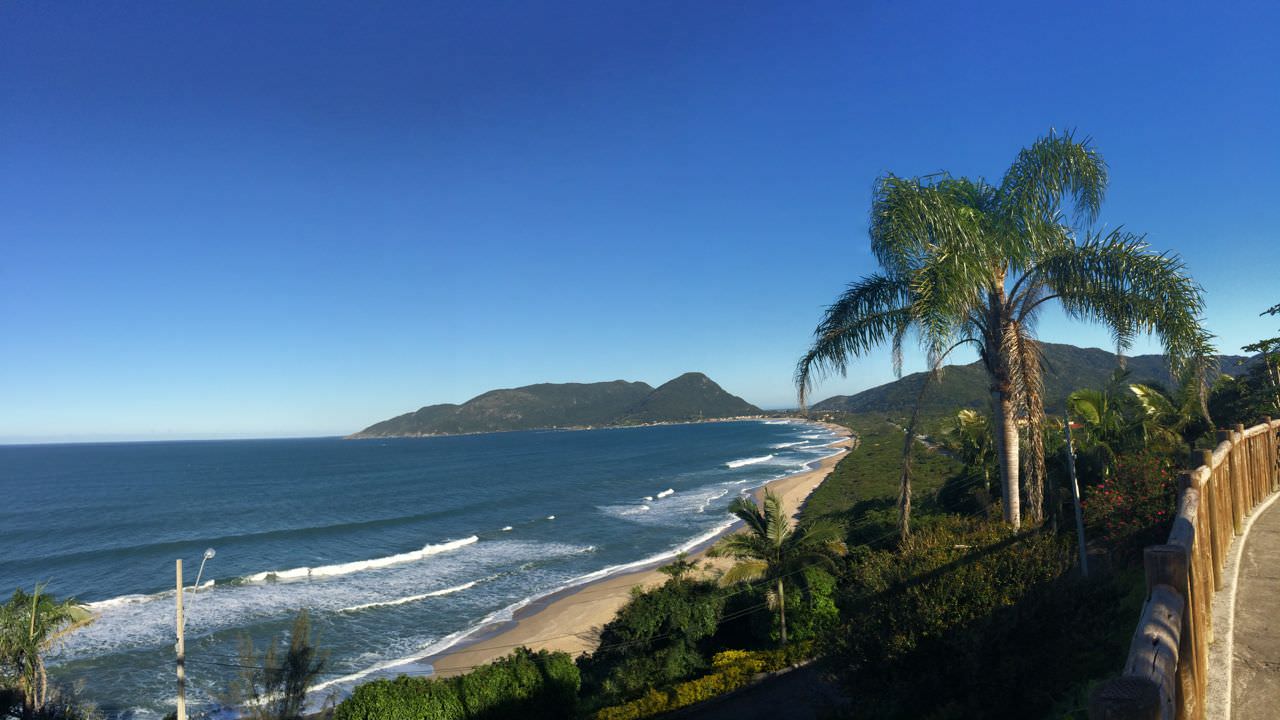 We headed back down again, had a quick pit stop for some local sugar-cane juice on the side of the road and headed onwards to the next beach, but not before we visited Lagoa Do Peri – the gorgeous smaller lake of the 2 main lakes on the island. This island just continued to blow my mind, watching the sun start to drop on the lake was breathtaking.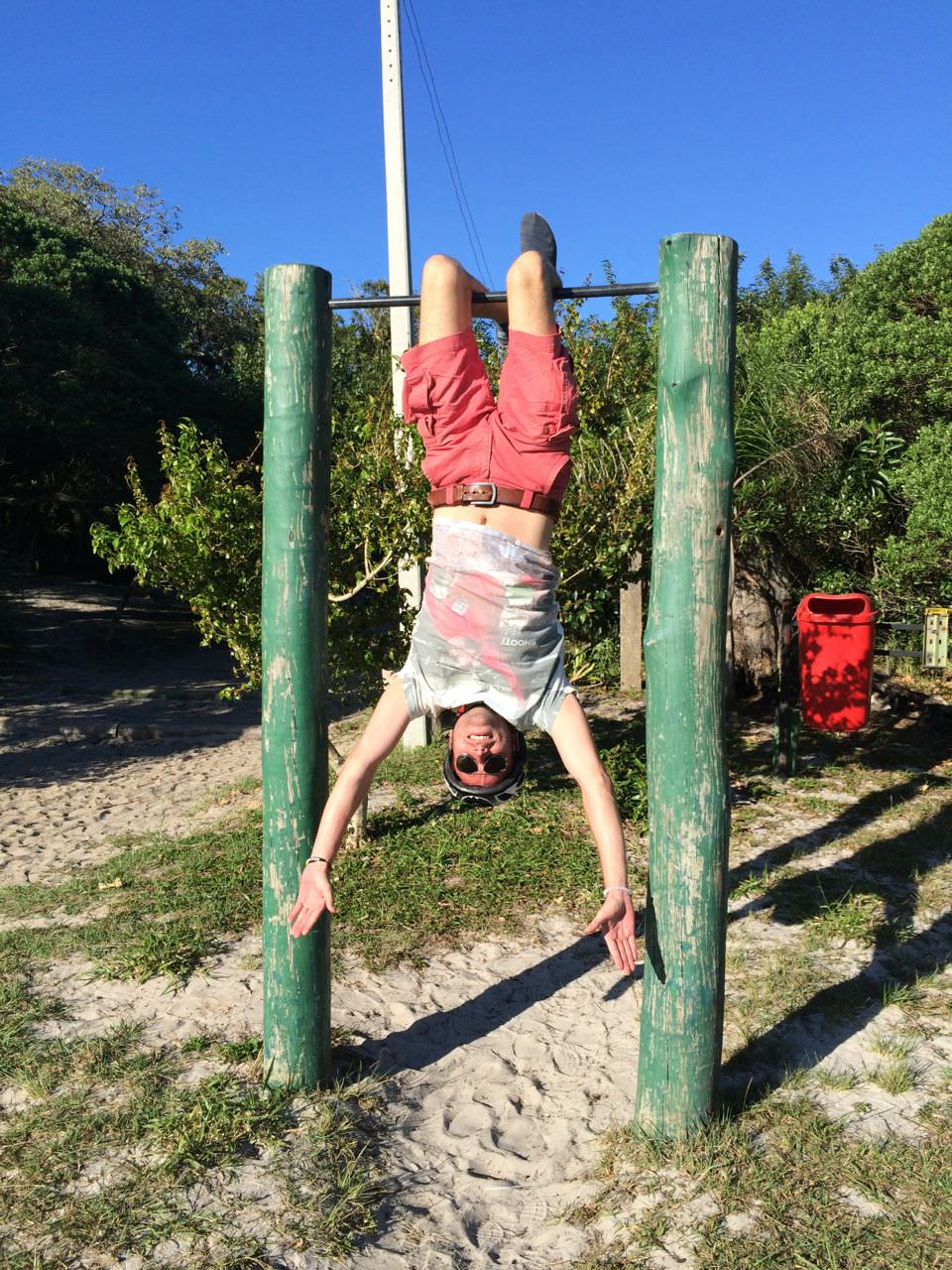 It's a cycling tour though, so right back on the saddle and off to Armacao beach, our last stop. En route our guide popped into the supermarket to pick up some fruit so we could chill at the beach for a few minutes and recover from our 10 otsthr 11km ride before we headed back. Chatting Brazilian culture (read: women) with our two guides, munching on fresh fruit and watching the waves crash in on the small fishing village was magical.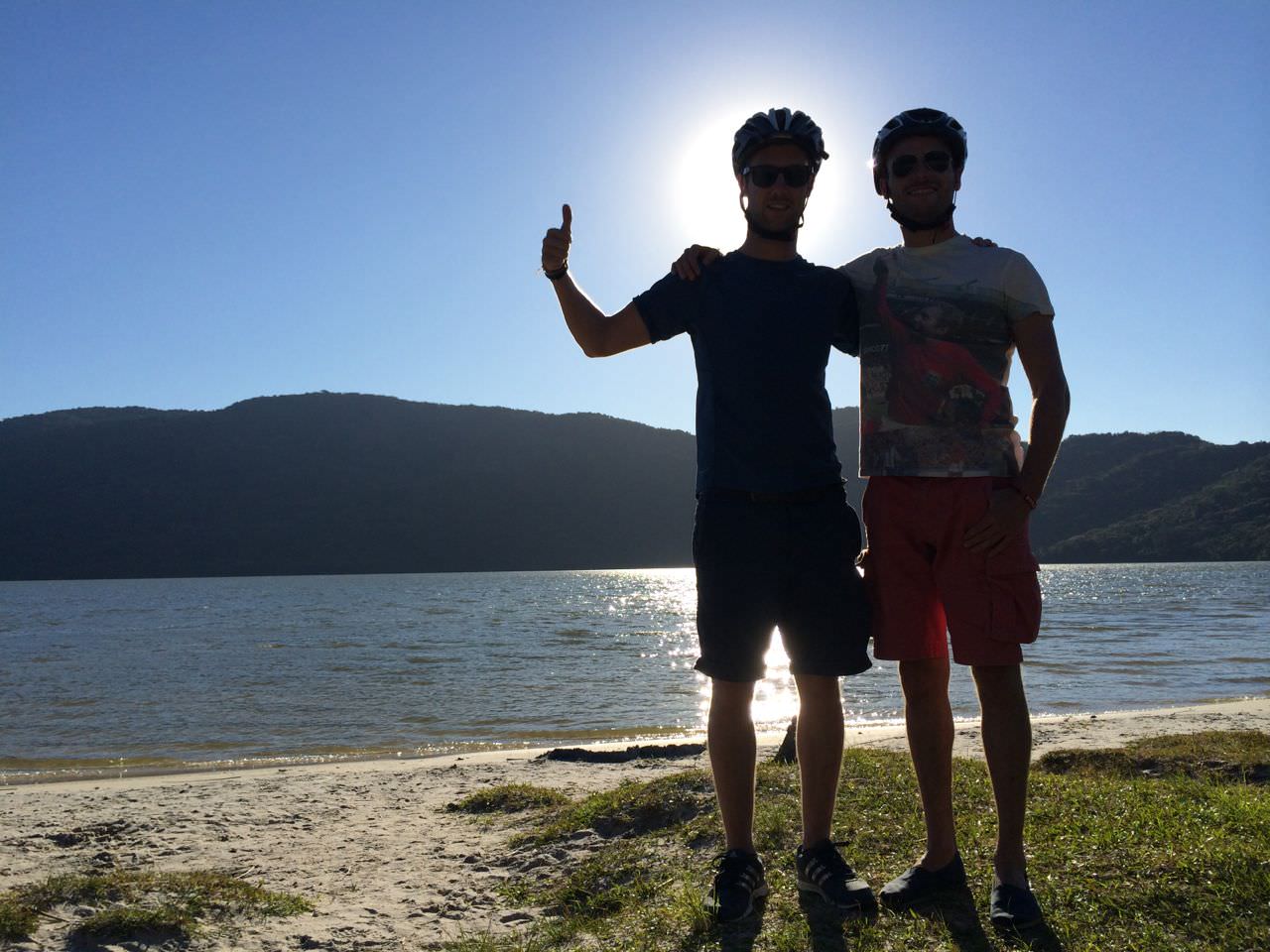 Our break was soon up, and our 10km return began. It always seems a lot less far on the return actually so we were back in no time. 3 hours and 20km done. Perfection.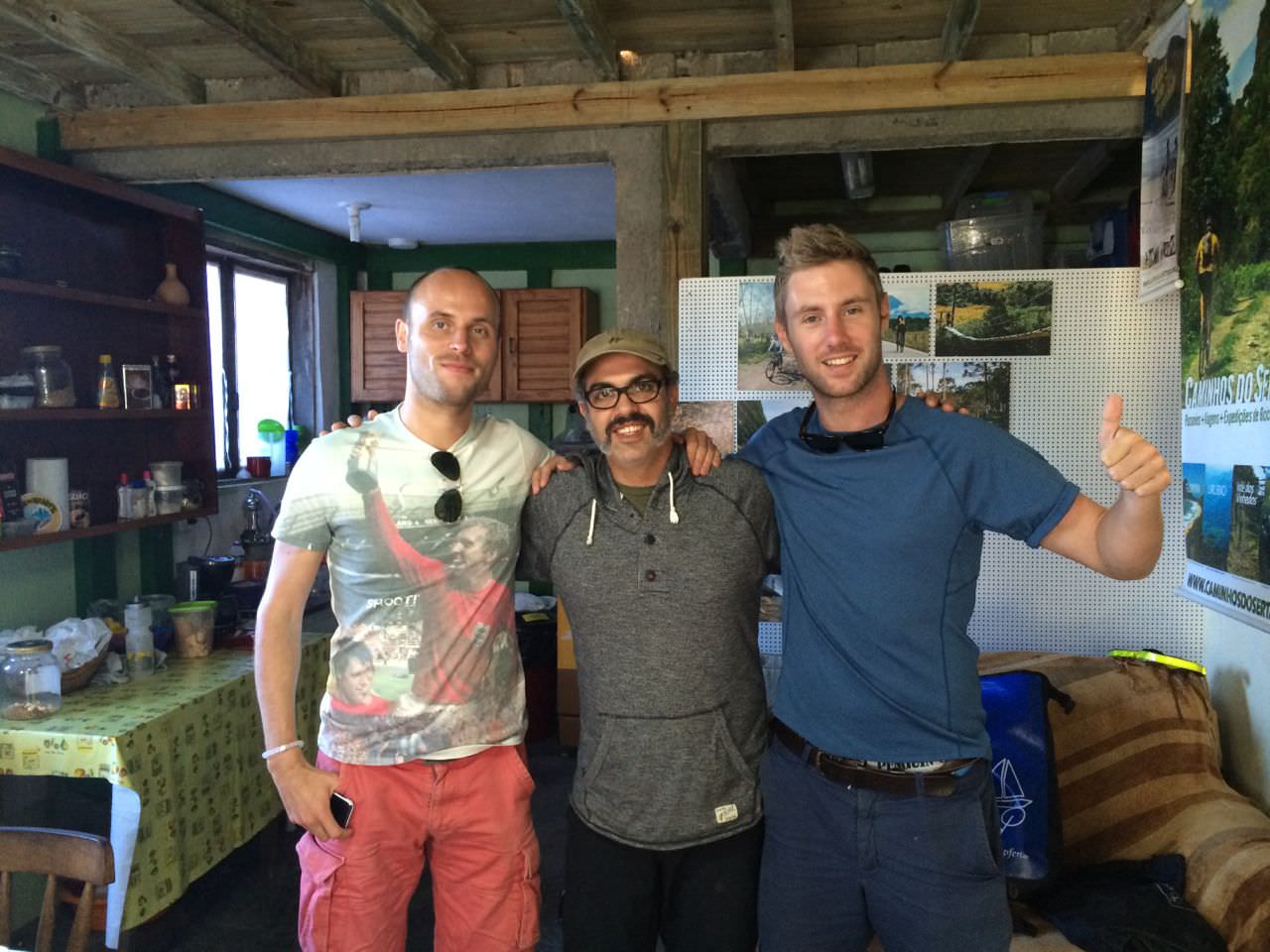 Exploring an area by bike must be one of the best ways to see a place, I'm definitely going to be doing more of this. A big thanks to the guys at Caminhos do Sertao, I hope I can join you on an international cycle trip sometime soon. Happy travels!