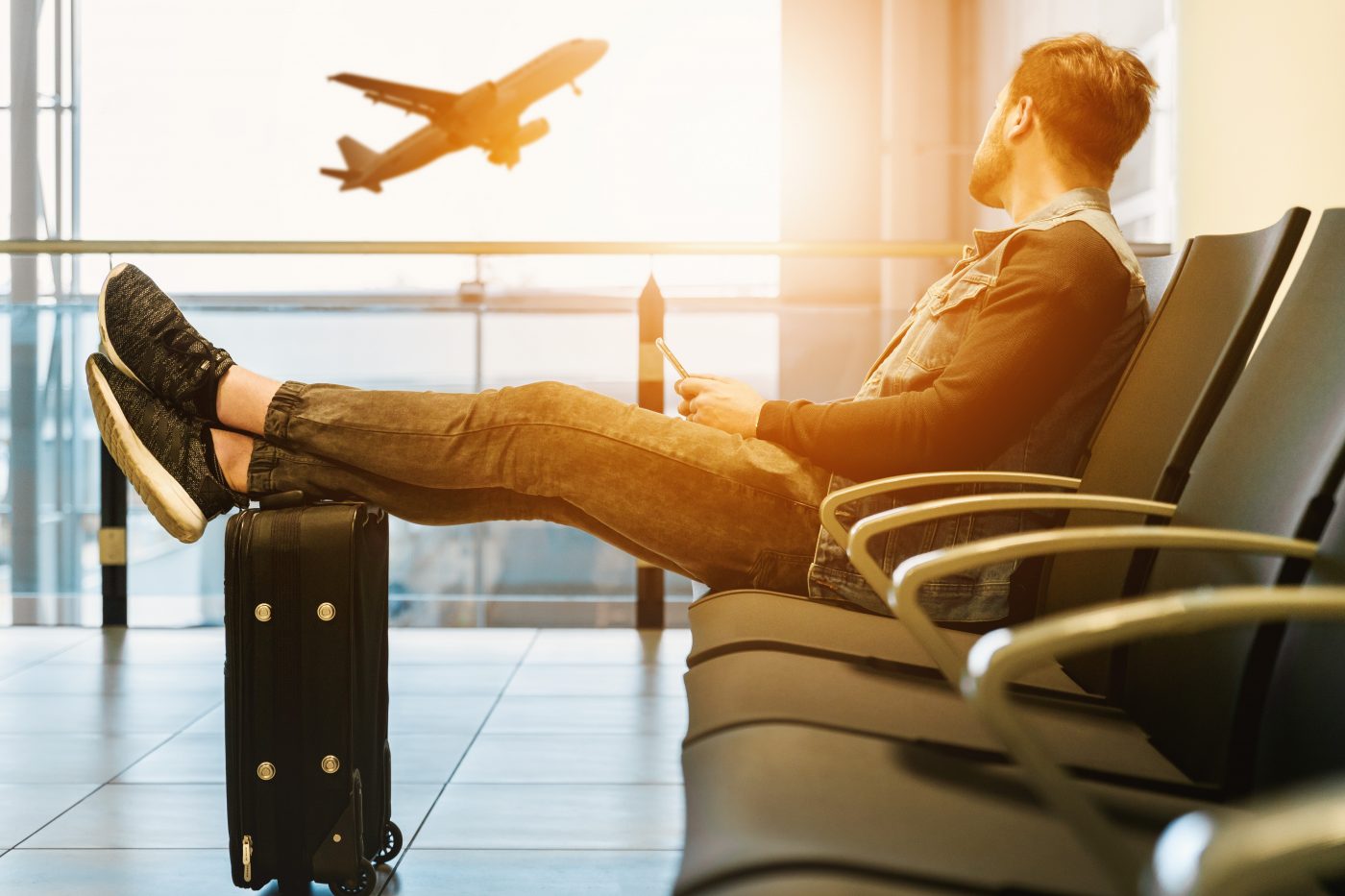 Travelling is always an exciting time and going on those long trips to faraway places is what many people dream of these days. With so many great options for that adventure of a lifetime, there's no telling just what you may encounter or what you might have in store when you set off travelling. If you don't have a plan you could find yourself travelling to places you never expected, and having to buy new gear along the way to use at your destination such as winter clothes and jackets, boots and the like if you think you're only going to summery places. If this sounds like something that could happen to you, you will want to check out these great Bagail.com products to help with those packing woes.
Save Space
If you're looking to save money by flying with only carry on luggage, then you won't want to go without Bagail Ultralight expandable packing cubes, specifically designed for carry on bags. These packing cubes work like other cubes to save up to 60% space in your carry in bag, allowing you to travel easier. The zip configuration means that compressing your clothing into a small square has never been easier and can make any trip that much better!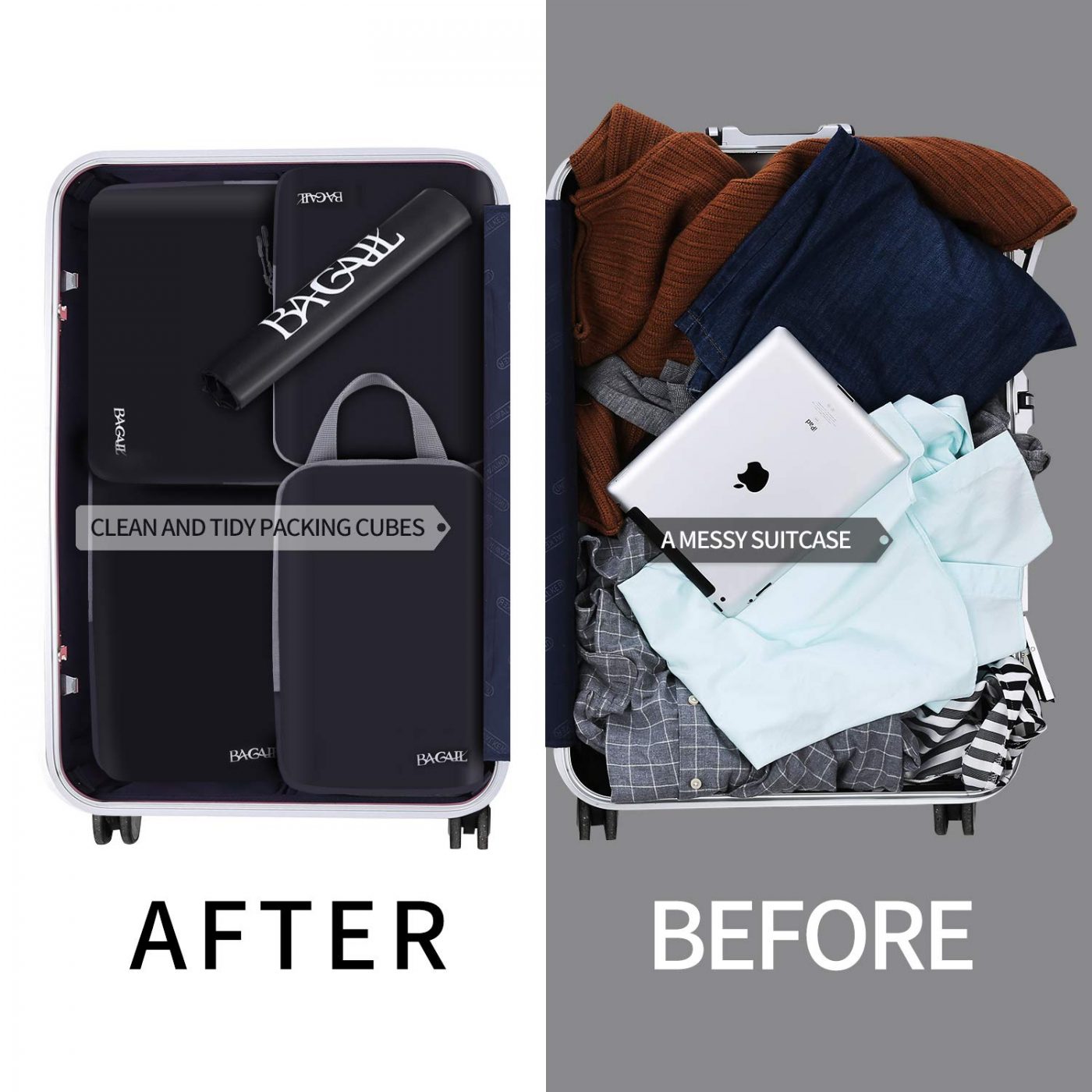 Packing Cubes
Classic packing cubes  make suitcase or backpack packing a breeze. With Bagail's packing cubes you get six cubes of three different sizes, meaning you don't need to worry about finding space in your case or having to pick between outfits that you really want to bring. Gone are the days of having to pack light and take only the essentials. The compression feature of packing cubes means you can fit everything you want, neatly into little compartments.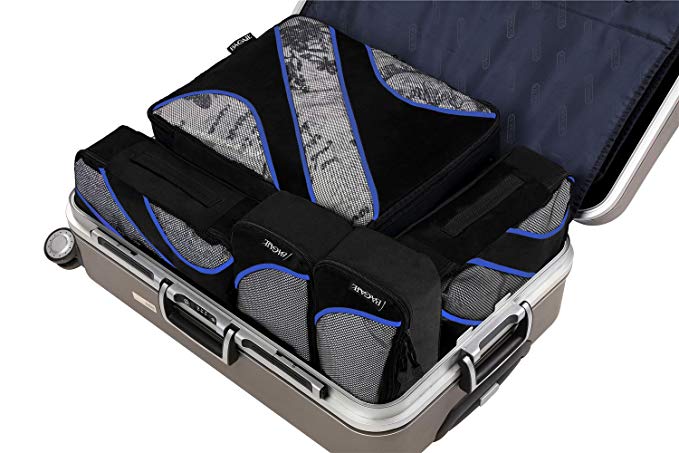 Compression = Space Saved
The Bagail Compression Series comes with six compression cubes designed to make packing simple and straightforward. You can even use Bagail compression cubes in your carry on to help bring all those items with you that you need or want, making it the ideal travel accessory for those with children or those who want to save space for those souvenirs when they go home. No weak stitching and sturdy zippers mean you can get years of use out of your Bagail Compression Series, the most convenient way to travel.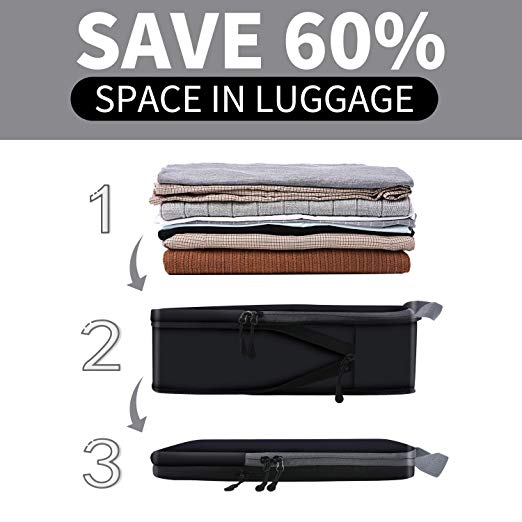 Toiletries
The Bagail toiletries bag is designed to help make travelling easy for those who like to look their best. Featuring spots to hold makeup brushes, lotions, creams and shampoo amongst other products, the design also folds out with a convenient hanger feature to allow easy access when hung on the back of a bathroom door or somewhere else in hotel or hostel rooms. This is the perfect travel mate for those who love to take toiletries with them – especially makeup.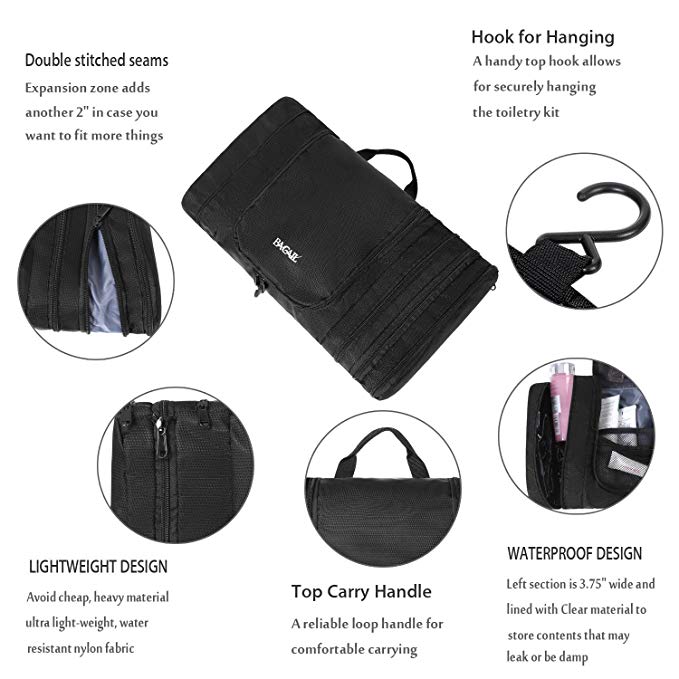 Packing Electronics
Do you ever find that you just can't find your chargers, cables, USB sticks, SIM cards and other electronics when you're travelling? Never fear – Bagail's here! Their handy electronics organiser travel bag has a spot for all your individual cords, chargers and more. You'll never find yourself impatiently pulling all your clothes out of your suitcase again when you organise it all with this handy and easy to use electronics organiser.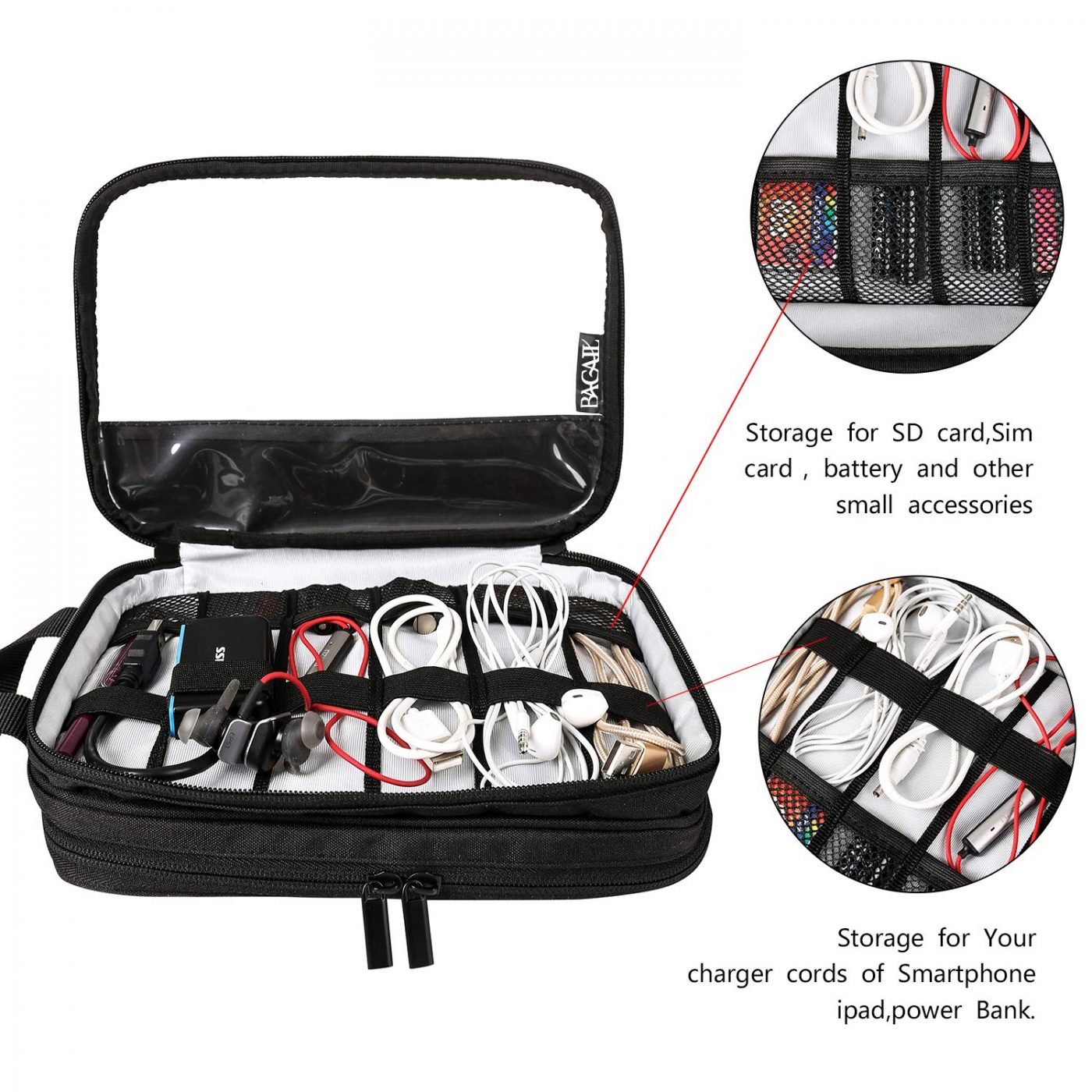 So whether you're a first time traveller or you're perfectly seasoned, one thing is for certain, you won't want to leave home without Bagail's space saving compression cubes to make packing a breeze. For more information, check out this video they've developed to showcase their fantastic range of products.