When you're on holiday in Malaysia a trip up to the Genting Highlands should always be on the agenda. Being only an hour away from Kuala Lumpur, the beautiful mountains and cool temperatures offer a relaxing break from the bustling capital city. When you reach the highlands you will find an abundance of things to do; farms, breathtaking views, loads of entertainment and fun activities. I've put together a list of the best things to do when you're here.
Have Fun At The Casinos
No trip to Genting would be complete without trying your luck in one of the casinos here in the Highlands. Before every trip I make sure to check out the latest Genting casino promo code 2020 and I advise you guys to do the same. The casinos are great fun and super friendly too, my favourite is the SkyCasino. Here you will find all the well known table games, lots of slot machines and top restaurants to eat in when you want a break. I'm sure you'll visit the casino more than once on your trip.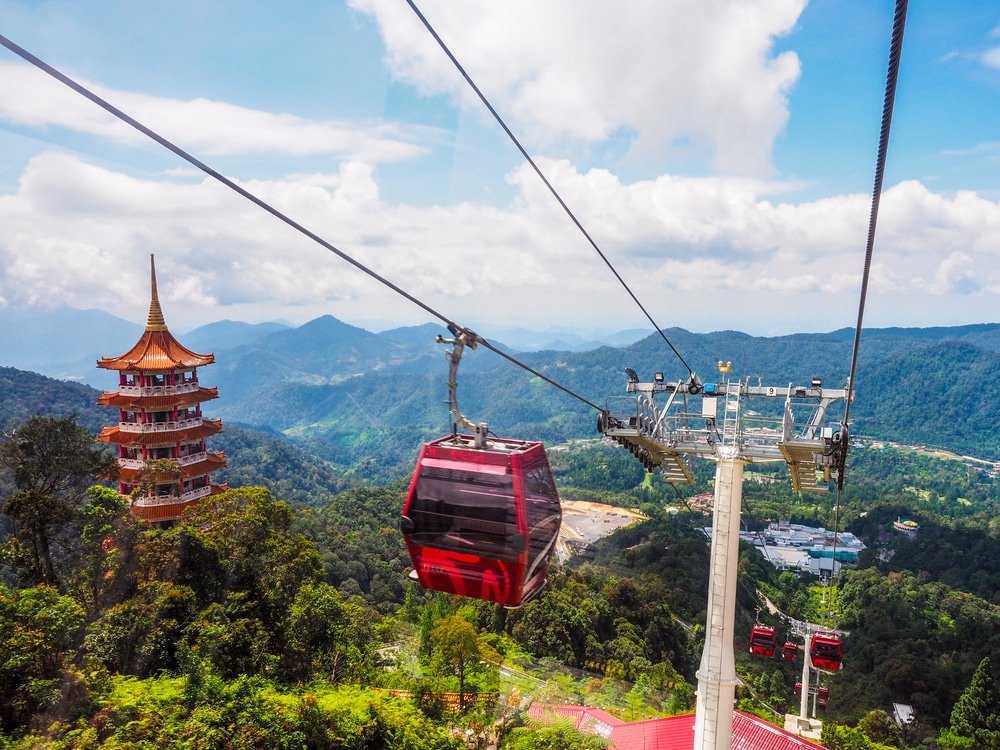 Glitz It Up Glamping
Have you heard of glamping before? Well, it is just like camping but much more glamorous! You will get a camping experience but with all the luxuries you'd expect in a top hotel. Glamping in Genting is probably the best I've experienced because the views are unreal through the windows of your tent and the outdoor jacuzzis are just what the doctor ordered. I highly recommend this if you're traveling with your partner to Genting. You'll leave feeling relaxed, rejuvenated and rested.
The Cable Cars
You could stay in your car and drive all the way up the mountain to the Genting resort, but come on, where's the excitement in that?! The best way to reach the top of the mountain is to hop in one of the cable cars. All of the cabins have big windows which give you some awesome views of the rainforest below and give you a sense of being at one with nature. The ride glides along gently which just adds to the whole experience. So park your car at the base and take the ride in the cable cars.
Have you been to the Genting Highlands before? If so, I would love to hear all about your tips, tales and experiences. I think it's awesome when we, as a travel community, can share our first hand experiences with others so that they're able to plan the best trip possible. All you have to do is pop your comments in the box below. Thanks for sharing guys, I'm really looking forward to reading all your stories.