I just spent the last week or so in Penang and in  cheap Langkawi hotels, so I wanted to let you guys know about this gem of an island. Langkawi is island paradise, and a tax free haven to boot ($0.45 beers anyone?!), it's not overcrowded, it's not overpriced and it's not full of 18 year old English and American gets getting smashed like on the Thai islands, although there is still a great nightlife to be had. I'm just gonna run through a couple of questions for you so when you finally make it here, you'll know the score.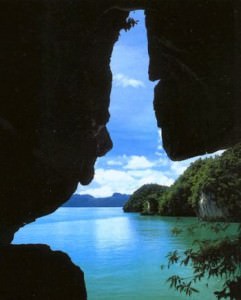 Where should I stay in Langkawi? As a backpacker, you'll want to stay in Cenang Beach, in the South West of the island, about 15 minutes from the airport or 30 minutes from the ferry port. Full of hostels, bars and home to the longest, most popular beach too. Don't worry about booking ahead, there are so many places to choose from. Dorms start around $5, singles/doubles around $10.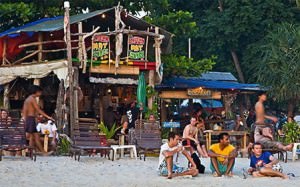 Is Langkawi expensive? In comparison to the rest of Malaysia, and the overpriced Thai islands? Nope. Cheap booze, cheap petrol (it costs $1.50 to fill up your scooter!), delicious food. You can easily get buy on $20-$30 a day here. Food for $2 or $3 is delicious and easy to find.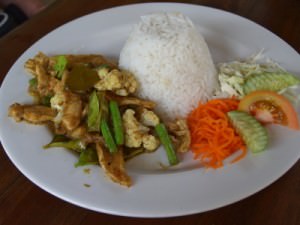 How do I get there? You can fly (airasia), or you can take a ferry. The ferries run from:
a)    Penang, another Malaysian island, they take about 2 ½ hours. The Penang Langkawi ferry price is $20
b)   Or you can take a ferry from the Thai side, from a town near Phuket called Satun. The Thailand Langkawi ferry costs $10 and takes less than an hour. Easy!
* A lot of people do their Thai visa runs to Penang and then fly back to Bangkok or wherever. But I'd suggest to fly to Penang, get your visa sorted then take the ferry to Langkawi, chill there, then the ferry onto Thailand, from there you can go where you want. That's what I did and it was a hugely successful trip.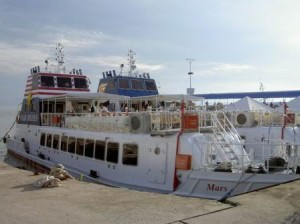 Things to see and do in Langkawi: Langkawi is small but it packs a real punch. Here are the top 5 things to see and doon this awesome island.
1)   The Cable Car & Hanging Bridge: Take the cable car ($10) to the top of one of the mountains in the North West of the island. Once you get to the top there's a sky bridge offering 360 views of the island, pretty amazing. If you're in Langkawi for a few days, only go here when the skies are clear, if it's cloudy or windy the bridge will be closed!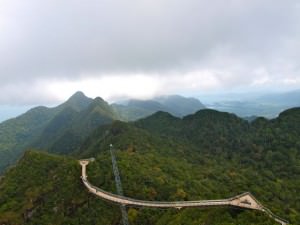 2)   Rent a scooter and drive around the island: The first thing I do on every island is rent a scooter. It costs around $10 a day to rent and about $1 a day for fuel.  Once you've got this, you're free to explore. To drive around the whole island takes 2 or 3 hours and it's a beautiful drive. I actually rented my bike straight off the ferry which was handy because then I could drive myself back to the ferry to leave again, no wasted money on overpriced taxis!
3)   Check out the beaches, including Pantai Cenang & Pasir Tengkorak: Island life is all about the beaches, and Langkawi is full of them. If you explore the island you can have a lot of the beaches all to yourself, if you want some company Cenang Beach is always the busiest.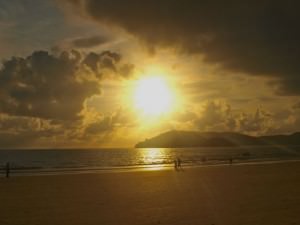 4)   Island hopping: Langkawi is actually an archipelago of 99 islands so you can jump on a tour boat for 4 hours or so. It usually costs around $10 and takes you to 2 or 3 deserted islands. Bring your sun screen!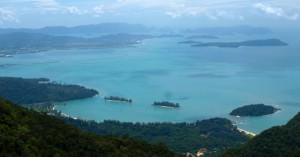 5)   Check out the waterfalls at Seven Wells and Telagah Tujuh (near the cable car station): Waterfalls galore in Langkawi, these are probably the best two, and their pretty close together so prime your camera and get over here asap.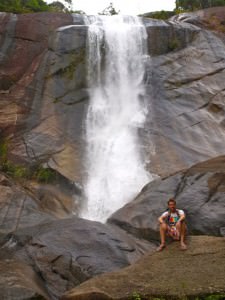 NOTE:  Don't go and see Mahsuri's mausoleum, probably the biggest waste of time and money imaginable!
I hope this has sparked your interest. I've been to nearly every country in Asia east of Pakistan and never made it to Langkawi until last week, and I have been missing out. This place rocks. Happy travels!