25 Things To Do In The Bahamas! DON'T MISS OUT!
There ares some Things To Do In The Bahamas that are ABSOLUTE MUSTS! So regardless of where in the Bahamas you're visiting, you need to make the effort to ticket these bad boys off your travel bucket lists.
I've been the Bahamas 3 times now. Twice as a broke backpacker, and then once on a luxury trip with my wife to swim with the pigs in Staniel Cay Bahamas, so I'm hoping I can cover all bases and budgets with my recommendations of things to do when you go to the Bahamas. So let's have a look:
25. Go for a wander on Pink Sands Beach
Escape the bustling resorts and flashy casinos of Nassau and discover the charm of Pink Sands Beach. Tucked away on the tranquil east coast of Harbour Island, a quick hop north of Dunmore Town, this spot offers a truly Caribbean vibe.
The gentle waves caress the shore, meeting coral gardens and sand banks just a stone's throw away. Palm-topped umbrellas and sunbeds invite relaxation, while boutique hotels are tucked among dunes and manchineel blooms.
Yet, the real showstopper is the beach's pink sands, radiating a delicate rose hue under the Bahamian sun. Get ready for a quintessential Caribbean escape that's as Instagram-worthy as it gets!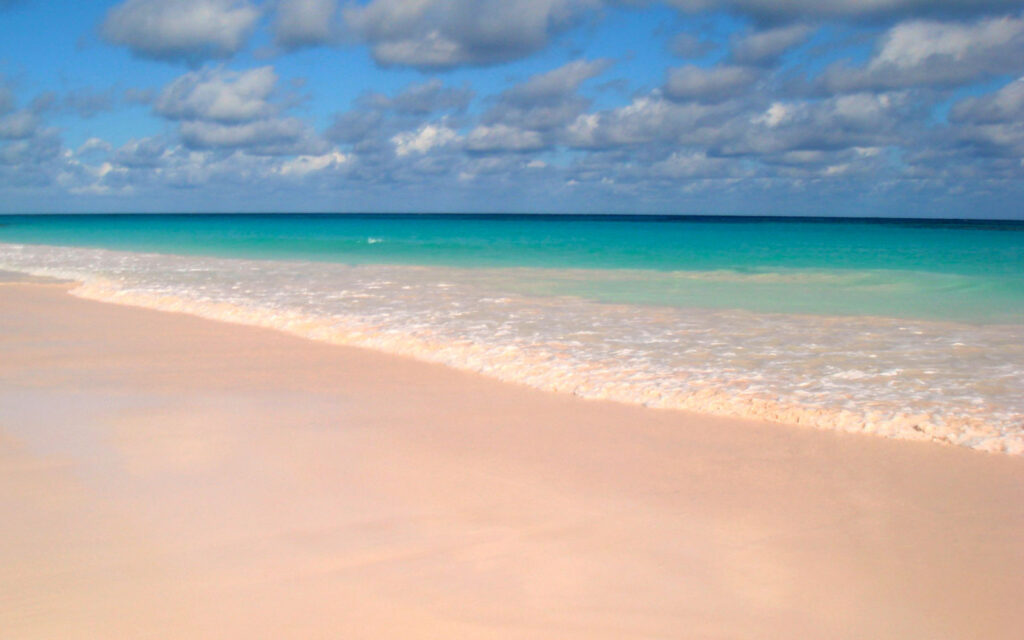 24: Climb the Queen's Staircase
Although we wish it wasn't the case, the Bahamas wasn't always rum punch and pink sand. They have a difficult past, and much to do with the British.
Island slaves, in the name of the Queen of England meticulously carved this iconic structure out of solid limestone rock between 1793 and 1794. Its purpose was to establish a direct pathway connecting Nassau with the Fort Fincastle Historic Complex. Named in honor of Queen Victoria, the Queen's Staircase boasts a total of 66 steep steps for visitors to ascend. As you make your way up, you'll find yourself enveloped by dark past. Heavy.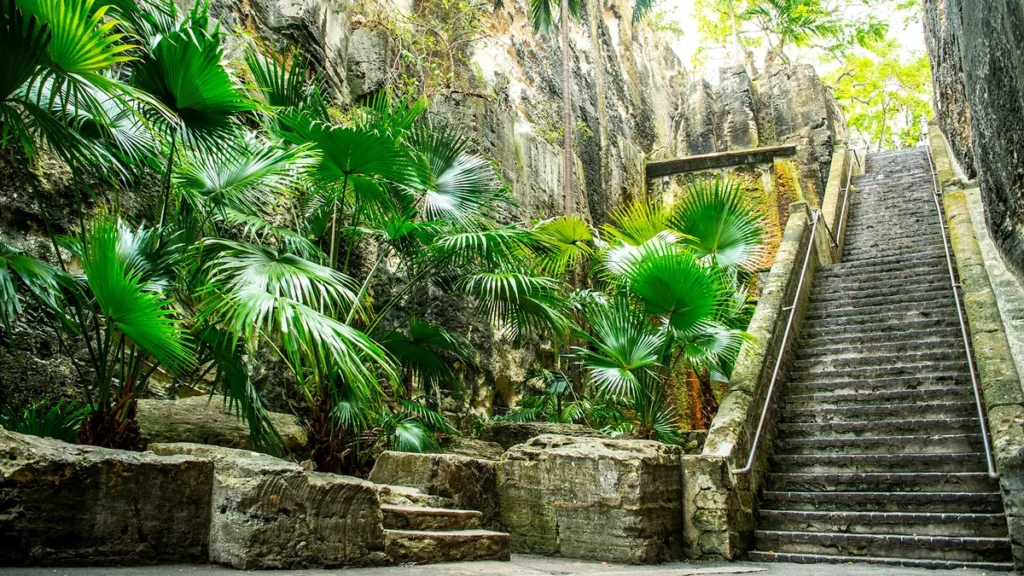 23. Dive or Swim into the the Bahamas Blue Holes
Get ready for some underwater magic in the Bahamas! They've got a boatload of blue holes, like underwater caves, scattered around, especially near Andros. These bad boys are like something out of a Bahamian fairy tale.
Hold onto your flippers, because Long Island's Dean's Blue Hole takes the prize for being the world's deepest – and it's got a beach to boot. And over at Hoffman's Cay Blue Hole in the Berry Islands, you can channel your inner daredevil and leap off a 20-foot cliff into the mesmerizing blue abyss below. Time to dive into some seriously cool adventures!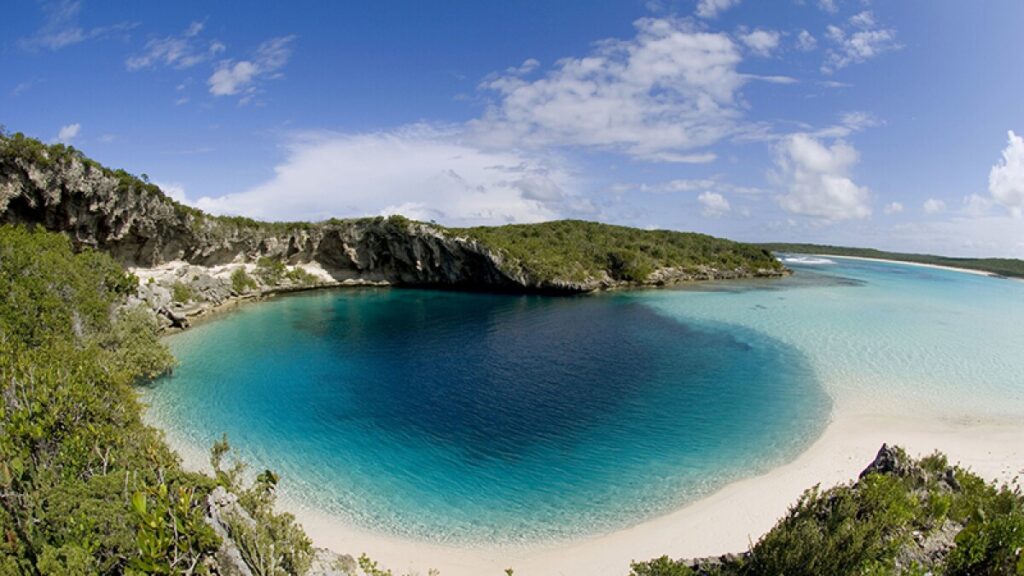 22: Party like crazy at the Junkanoo festival
Get ready to groove to the beat of Bahamian culture at the Junkanoo Festival – a party that's been rocking since the 18th century! Picture this: epic celebrations on days like the day after Christmas, New Year's Day, Independence Day, and even some surprise mini-holidays.
It's all goin' down on Bay Street in Nassau, and don't think the nearby islands are missing out – they're throwing their own shindigs too! So, if you're planning a Bahamas getaway, make sure to peek at the festival schedule here. Time to get your dance moves ready! 🎉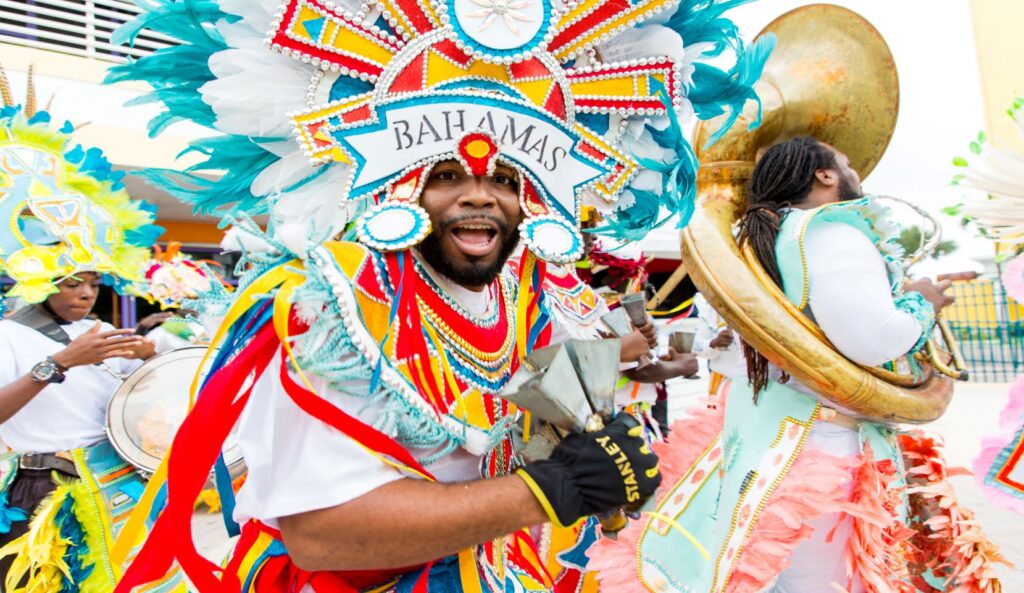 21: Get up close and personal with the nurse sharks at Staniel Cay
You've conquered piggy paddles, now get ready for some shark snuggles! Yep, we're talking nurse sharks – the chillest sea buddies around. These cool cats are totally cool with hanging out with tourists like you. You can give 'em a friendly pat or go all in for a sharky cuddle. I mean, come on, where else can you say you've given a shark a hug?
The aquatic party's at Compass Cay, and you can catch most tours from either Nassau or Staniel Cay. Want the ultimate sea adventure? Many tours bundle piggy pals and nurse shark hangouts, like this rad one from Get Your Guide. Time to dive into some unforgettable marine mingling! 🐷🦈
Nurse sharks, Compass Cay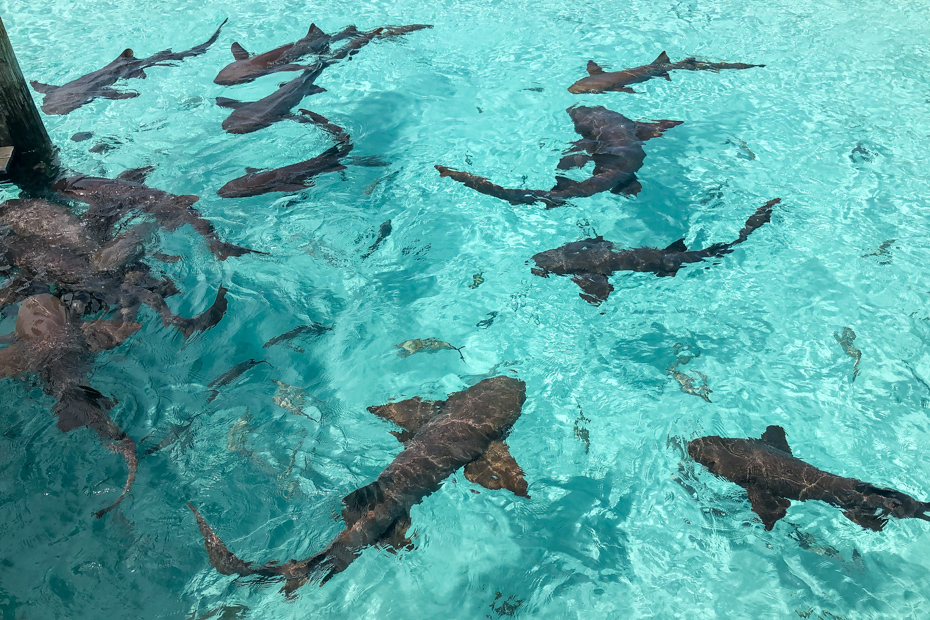 20: Have a couple of local rums at the John Watling's Distillery, Nassau
This is my personal highlight of any visit to Nassau. The Buena Vista Estate, now home to the legendary John Watling's Distillery. It's like stepping into a time machine, with heritage homes that weave together the island's rich history.
Join the party with guided tours that lead you through lush gardens and palm-filled paradises. Next stop? The brewing halls where local Bahamian wizards have been crafting their iconic spirit for ages, using sugarcane, firewater, barrels, and even crackling coconut husks.
And hold onto your glasses, because there's a tasting room and the epic Red Turtle Tavern waiting for you after the tour. Time to get a taste of history and some seriously awesome rum – all in one unforgettable adventure!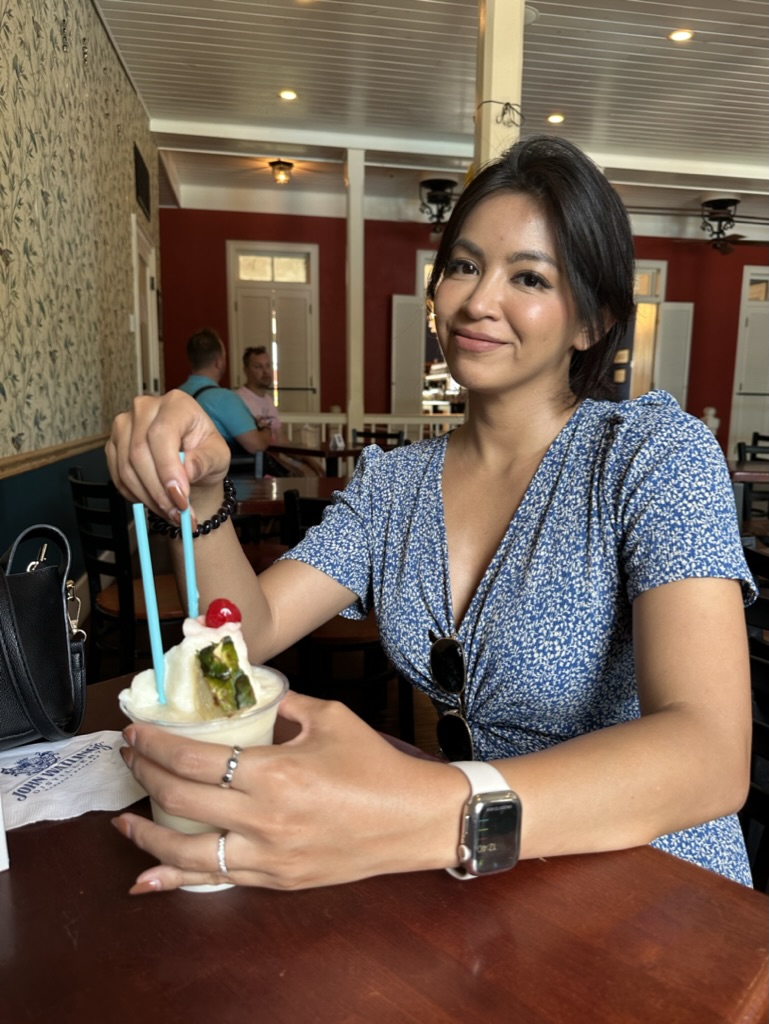 19: Hop on a stingray adventure
Ready to dive into the crystal-clear shallows of Half Moon Cay? This hidden gem's sandwiched between Cat Island and South Eleuthera, surrounded by epic walls of oceanic rock.
Now picture this: you're about 30 minutes away from Nassau, but you're entering a whole new world. Say hello to the mighty stingrays!
Before you dive in, you'll get the lowdown on how to be ray-savvy. Yep, there's a crash course on proper handling and deciphering ray language. And then, the magic happens – you're swimming right alongside these bad boys, feeding them, giving 'em a pet, all in their natural playground. It's like a meet-and-greet, underwater style. Get ready for some ray-mazing fun!
18: Go walking in Lucayan National Park
Lucayan National Park sits on Grand Bahama Island. It's a special place with one of the longest known underwater cave systems. You'll also find the preserved remains of the Lucayan people here.

There are cool things to check out like small caves, boardwalks through mangrove forests, and a stunning beach that appears when the tide is low. If you're up for it, bring your snorkel gear. If you swim about 20 minutes to the offshore rock (when the conditions are good), you'll see lots of coral around it.

You can spend the day exploring the famous Gold Rock Beach and enjoying the pine forests, mangroves, and coral reefs. It's a whole adventure waiting for you!
17: Scuba in paradise
The Bahamas have super clear waters that are perfect for scuba diving. There are lots of cool sea animals to see, like big conch shells, stingrays, and groups of really colorful fish. If you're new to diving, the islands are a great place to start and this program is perfect for beginners.
The most amazing diving spot in the Bahamas is the Andros Barrier Reef. It's about 190 miles long and it's right near Andros island. You'll see tons of cool stuff there like colorful coral and even underwater caves. For a full diving experience, check out Andros Beach Club. It's got everything you need!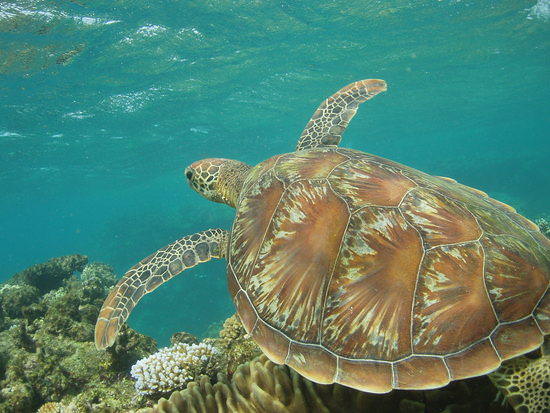 16: Enjoy the sights at Stocking Island!
This rugged and untamed island is like a natural shield, guarding Great Exuma from big waves and strong winds.
Unlike the typical pretty islands here, Stocking Island is special. It's got tall cliffs and big rocks covered in plants. It's awesome for hiking along the coast or walking on the high parts.
The Atlantic side has breathtaking ocean views, and on the west side, you'll find cozy little beaches and the laid-back Chat and Chill eatery. It's a great spot for soaking up the scenery!
15: Island hop
Once you've got your base, which for us was Staniel Cay, you can organise an island hopping boat day easily. The Bahamas' 700 islands and cays are perfect for water adventures! Sailing or boating through the clear waters is an amazing way to see them. You can book a trip with a local captain who knows all the cool spots. You'll get to snorkel, swim, and visit beaches. They might even take you to a quiet island for a BBQ cookout on the beach. It's a water-filled adventure you won't forget!
14: Explore a deserted paradise on Rose Island!
Sandy Toes Beach here is different from the usual tourist spots in the Bahamas. It's also a place where you can see pigs hanging out. The beach is stunning, and you can even relax in hammocks by the sea. Snorkeling is awesome here, and there are lots of things to do. You could easily spend your whole day here. You can rent kayaks and tubes, and there are volleyball courts too.
A full-day trip to this beach makes it super easy. They take care of everything like transport, food, and even snorkeling gear. Since it's a private island, it's best to book a trip to get there. It's a one-of-a-kind experience you shouldn't miss!
13: Hop aboard for a cruise to Disney's Castaway Cay!
This awesome island is a special treat for folks on Disney's huge cruise ships. It's right near Sandy Point on Great Abaco.
Here's the scoop: the entire 1,000 acres of land is owned by Disney. They've got it on lease from the Bahamian government for almost a hundred years!
What's the result? It's like a dreamy resort that looks and feels like a shipwrecked village. Picture cool huts made from bamboo and lean-to houses. There's loads to do here, like riding bikes, trying out water sports, playing basketball, and exploring snorkeling spots. Oh, and don't forget the awesome beaches and restaurants too. Castaway Cay has it all!
12: Take a food tour
Go on a food adventure! Follow a local guide around Nassau and try yummy Bahamian dishes like baked macaroni and cheese, peas and rice, rum cake, and lots more. There are a handful of operators out of Nassau offering these.
The best part? You'll get to take home recipes from the awesome chefs, artisans, and small business owners you meet on the island. It's a tasty journey you won't want to miss!
11: Board a glass-bottom boat
True, it's a little bit of a tourist trap. BUT the water here is amongst the best in the world, so if you've yet to do this, then Bahamas is the place to try the first time.
Considering the splendor of marine life you'll find in the Bahamas, a glass-bottom boat ride is an absolute must! These adventures allow you to see turtles, tropical fish, nurse sharks, and more without even getting into the water.
Most tours take off from Nassau and not only includes a glass-bottom boat tour to nearby landmarks but also a stop at a popular snorkeling spot so you can get into the water.
10: Sip coconuts at the Tiki Bikini Hut
A bunch of red umbrellas and swaying palm trees show you where Byron's cool creation is at Junkanoo Beach, up in the north part of Nassau.
This spot is super welcoming and totally laid-back. You'll hear South American samba and Caribbean steel drums playing in the background.
Check out the simple menu – it's got passion fruit cocktails, mango drinks, pina coladas, and fresh lime sodas. You can even go all out and get unlimited drinks for $30 if you're feeling bold! And when it comes to food, they've got a mix of conch fritters and hotdogs. Everything's served right on the beach, just a few steps from the salty water. It's paradise!
9: Put a dollar on the wall at The Dollar Bar!
Go to The Dollar Bar at the Green Turtle Club. You can listen to the Gully Roosters band and enjoy a Tipsy Turtle Rum Punch. And here's the fun part: you get to add your dollar bill to the walls, just like others have been doing for ages. Since the club started, people have been hanging signed dollar bills on the walls. Even World War II pilots did it to share a drink with future visitors. Even Jimmy Carter, a former president, signed one!OK, ok another tourist trap. BUT if it's good enough for Jimmy Carter, then it's good enough for us. Get in the spirit of things.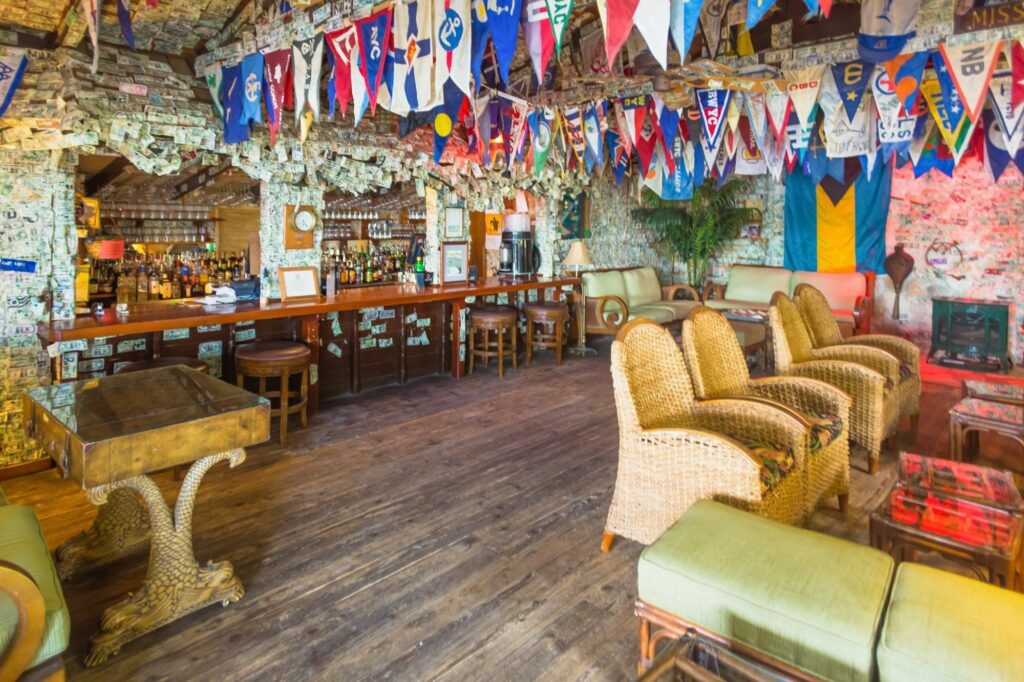 8: Catch a glimpse of history at Clifton Heritage National Park.
This park is in southwestern New Providence and covers 208 acres. They say it's one of the greenest parks in the Bahamas. You can easily spend a whole day here, checking out old ruins, caves, and paths. Oh, and there's something cool underwater too – a sculpture garden you can snorkel to!
7: Explore the cool stuff at Cable Beach!
This beach is one of the most developed in the Caribbean.
It's right along the top part of Nassau. You can get there easily from the capital city or the nearby Lynden Pindling International Airport.
The whole stretch of the beach is packed with golf resorts, fancy hotels, and even casinos like the Cable Beach Golf Club and the Sandals Royal.
Just a short walk from the beach, you'll find all kinds of things – from pubs that feel like you're in England to sushi restaurants. And the beach itself is amazing! It's super white and the water is perfect for swimming
6: Make a stop at the Garden of the Groves.
Alannah Vellacott, who's from Grand Bahama Island and works with coral restoration, says it's a garden with a café. On Saturdays from 8 to 11 a.m., they also have a small farmer's market. Alannah suggests going early to find the freshest produce.
This place is in Grand Bahama. They've got paths to walk on, a maze, waterfalls, fountains, and even a chapel on a hill. You'll see all kinds of birds and butterflies in lots of different colors, both local ones and ones that visit. It's a colorful paradise
5: Go shopping at the Nassau Straw Market!
This market is super famous and lots of tourists go there. Even though it's busy, it's a must-visit if you're in Nassau. People usually buy their souvenirs there. Some stalls are a bit tricky, but there are a few cool ones with handmade stuff you should see. They also have lots of crafts made from straw, which is why it's called the Nassau Straw Market
4: Travel back in time at the Cloisters in Nassau.
Would you believe you can find parts of a 14th-century French monastery in the Bahamas? It surprised me too! But you totally can, right on Paradise Island at the Ocean Club – a Four Seasons resort. The garden is squeezed between two big buildings and looks like medieval France, with fancy stone arches and statues.
Even though it sounds odd, this place is one of the most special things you'll discover in the Bahamas. Give it a look – you can explore the gardens even if you're not staying at the resort.
3: Check out James Bond's Thunderball grotto!
A bunch of underwater caves you can swim, snorkel, or dive in. When you go on tours to see pigs and nurse sharks, they might include a visit here. The tour we booked included it. It's to the west of Staniel Cay. It's best to go when the tide is low. When the tide is high, you need diving gear to go in.
You might know Thunderball Grotto from James Bond movies, but the coolest part is what's underwater. There are colorful fish and other sea creatures living their natural lives. Sunlight streaming in from the top of the grotto makes it feel magical – a place you won't ever forget.
2: Explore paradise at Staniel Cay
Discover your personal paradise at Staniel Cay! This breathtaking destination offers pristine beaches, crystal-clear waters, and vibrant marine life.
Whether you're swimming with friendly nurse sharks, exploring enchanting Thunderball Grotto, or lounging on soft sands, Staniel Cay is a must-visit for an unforgettable tropical getaway. Immerse yourself in the beauty of this island gem, where every moment feels like a dream come true. Don't miss out on the chance to explore paradise at Staniel Cay and create memories that will last a lifetime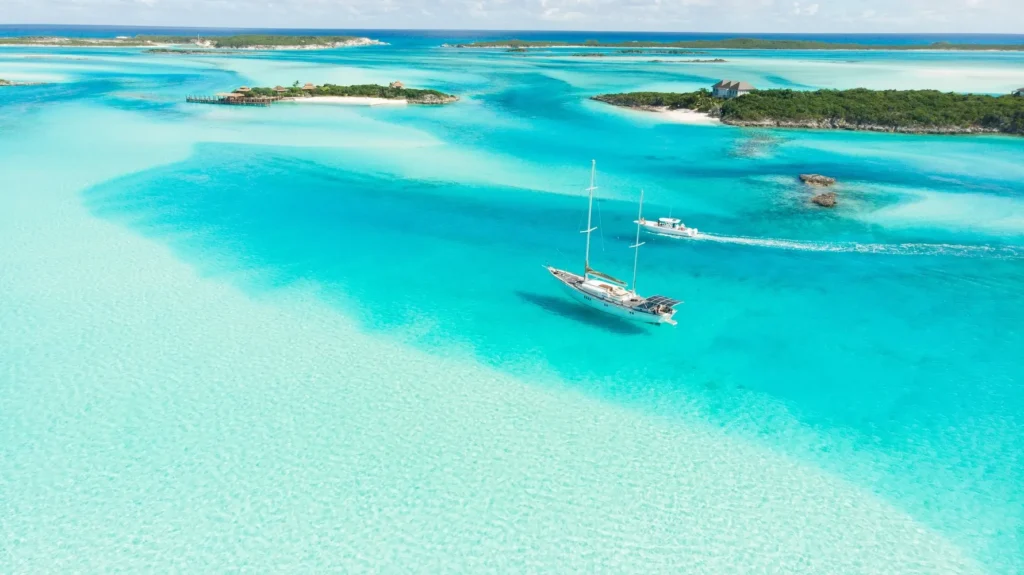 1: Swimming with the pigs at Pig Beach, Exumas
Perhaps the most of all the things to do in the Bahamas, swimming with the pigs is now the most famous. I expected a touristic, over-the-top, american cliche. The reality was far, far different. WE LOVED IT! I booked through 3Ns and we had the beach TO OURSELVES. Crazy.
The pigs were super friendly, the boat ride from Staniel Cay is beautiful (and short). All-in-all it was one of the highlights of visiting every single country in the Caribbean. If you visit the Bahamas, you simply have to do this!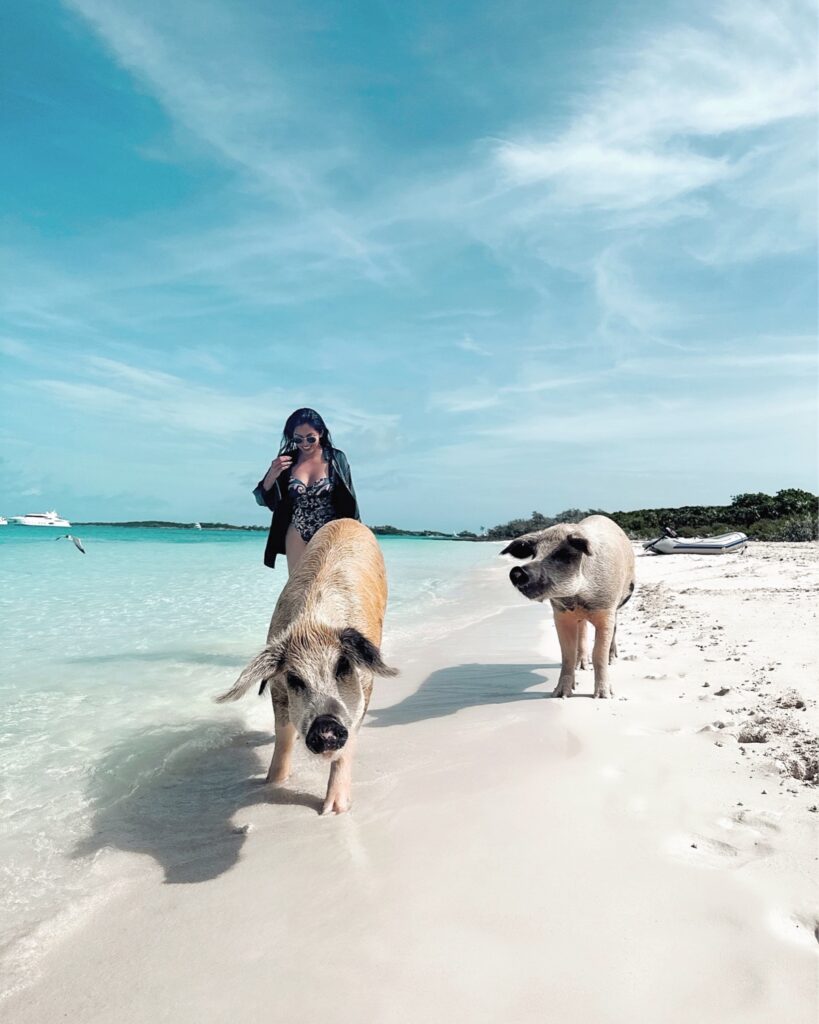 Final thoughts on things to do in Bahamas?
The Bahamas is more of a place to chill than tick off 'things to do'. For me, after climbing Mount Everest, I wanted to relax. So I spent a couple of days in Nassau (Queen's stairs, the distiller, paradise island etc), and the rest of the time I based myself in Staniel Cay. From there I organised tours to thunderball grotto, the sharks and of course the pigs. This is the easiest, and best, way to do it if you ask me. Hope that helps!
Remember, never travel without travel insurance! And never overpay for travel insurance!
I use HeyMondo. You get INSTANT quotes. Super cheap, they actually pay out, AND they cover almost everywhere, where most insurance companies don't (even places like Central African Republic etc!). You can sign-up here. PS You even get 5% off if you use MY LINK! You can even sign up if you're already overseas and traveling, pretty cool.
Also, if you want to start a blog...I CAN HELP YOU!
Also, if you want to start a blog, and start to change your life, I'd love to help you! Email me on johnny@onestep4ward.com. In the meantime, check out my super easy blog post on how to start a travel blog in under 30 minutes, here! And if you just want to get cracking, use BlueHost at a discount, through me.
Also, (if you're like me, and awful with tech-stuff) email me and my team can get a blog up and running for you, designed and everything, for $699 - email johnny@onestep4ward.com to get started.
Do you work remotely? Are you a digital nomad/blogger etc? You need to be insured too.
I use SafetyWing for my digital nomad insurance. It covers me while I live overseas. It's just $10 a week, and it's amazing! No upfront fees, you just pay week by week, and you can sign up just for a week if you want, then switch it off and on whenever. You can read my review here, and you can sign-up here!