While Moldova is famously the poorest country in Europe, there's little evidence of that in its Capital, Chisinau. Huge shopping malls, parks with wifi and plug sockets, range rovers at every corner, the disparity between the wealthy elite and the rest is apparent immediately.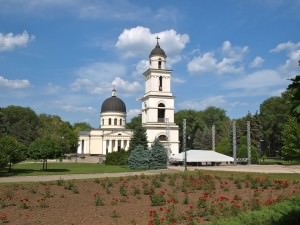 Chisinau wasn't the most interesting city in the world to backpack around, so 2 days will probably be enough. However, backpacking in Moldova does have some very cool perks:
A)   It's got the best (and cheapest) wine in all of Eastern Europe AND you can visit the wineries.
B)   It's got an autonomous country within it in Transnistria, which is a throw back to the old Soviet days.
With those two things in mind, it's well worth a visit here, so start off in Chisinau and explore from there. When you're in the capital, be prepared to deal with some people "helping the children" by paying to volunteer in an orphanage for a week, this old cliché never fails to irritate me!
The best way to explore Chisinau is undoubtedly by foot, and if you set off before lunch you'll be back by dinner, albeit pretty bloody tired. If you set off from the south of the city, you can tick off all these bad boys before sunset:
World War II Memorial:
In true eastern European style Moldova, as part of the former Sovet Union, proudly celebrates defeating the Nazis so you can see the huge, bright orange WWII Memorial in the southern park. You'll see guards permanently guarding it along side the ubiquitous eternal flame.
It might be incendiary of me to suggest that this is a direct rip off of Paris' sexy Arc De Triump but it'd be absolutely spot on. A smaller version, but a version none the less. It sits proudly opposite parliament on the main street.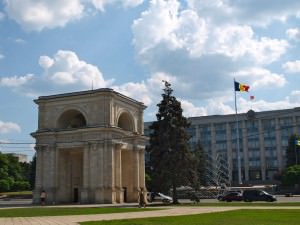 Central Market:
If you're knew to eastern Europe then this is well worth checking out. The chaos of the central market is enough to leave you needing some of that cheap Moldovan wine you're clearly gonna buy. Pig heads, cow entrails, cheap booze and lots of everything else is dotted around here, just watch your wallet.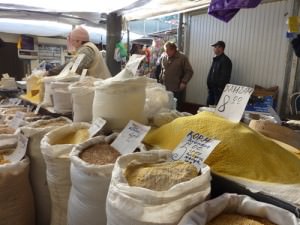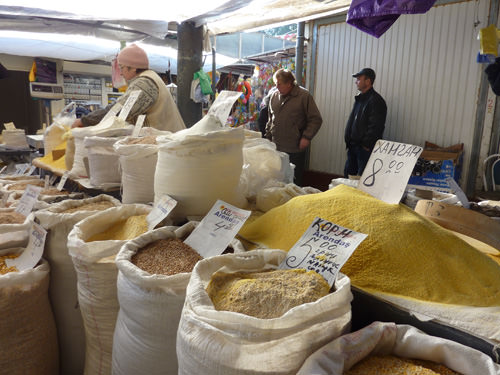 City Parks:
There are more than a few breezy, green parks within the city. They're an awesome place to chill, catch up on your diary/blog, avail of the free electricity and wifi while watching the youth of Moldova move around you.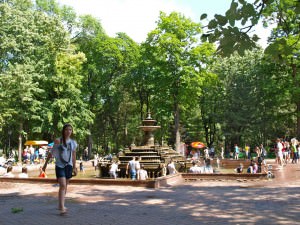 That, along with the red wine hangover, should be enough to keep you occupied for a couple of days, at least it was for me. Happy travels!