Vietnam features heavily on the South East Asia tourist trail, and rightly so. Thanks to the Vietnam war there's plenty of opportunity for some morbid tourism (grim), along with endless beautiful beaches and a great modern party scene, everyone should be able to have a cracking time.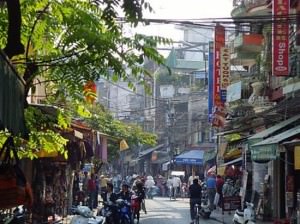 Hanoi is the largest city and the capital of the country. It has a fine blend of both the West and the East. It has a rich historical and archaeological background, not to mention the Bia Hoi (fresh beer) they flog in the city centre at $0.16 a glass! When you make it to this chaotic city, make sure you check out the 5 best things to see in Hanoi:
Ho Chi Minh Mausoleum
Although Ho Chi Minh city is in the south, the main man is buried here, supposedly against his wishes. It has a huge historical significance and is a real place for seriousness though, and tourists are not allowed to show any form of disrespect inside the mausoleum. Bear in mind the dress code  too folks, no flipflops and shorts here so dress up smart if you wanna get in! On a brighter note, you can enter the mausoleum with absolutely no entrance fee and it's a highlight of any trip to Veitnam to see the mainman in the (preserved) flesh. But make sure that you enquire properly before going there, as for two months towards the end of the year the body is taken aboard, mainly for maintenance.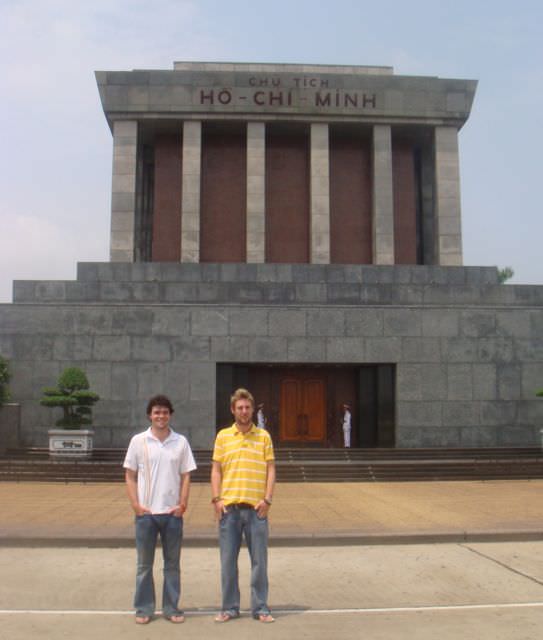 Temple of Literature
Escape the madness of the city and head to the Temple of Literature for some welcomend respite. It's a pretty cool Confucion temple but more importantly it's the first university in Vietnam AND arguably in the whole world! It has been destroyed and rebuilt many times and has immense historical value. The courtyard is unique, and has some stone tablets containing the names of graduates, which are mounted on turtlebacks. Bring a book and chill for a while before you venture back outside and get accosted by a million rickshaw drivers.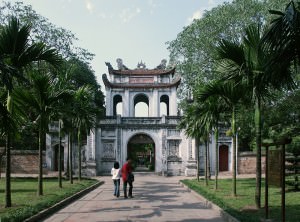 Hoan Kiem Lake
Walking distance from Uncle Ho's Mausoleum, the lake is the definition of serenity. It's favoured by locals and tourists a like to go for lunch, listen to music, chill with your friends. If you go there in the morning, you can watch the people practicing the art of tai chi. Often people also sit there and read in the afternoon. The place also has an important historical background – "Hoan Kiem" means the "returned sword". The story goes which says that a sword was returned by the Gods to King Le Loi to drive out the Chinese invaders back in the day. Spooky.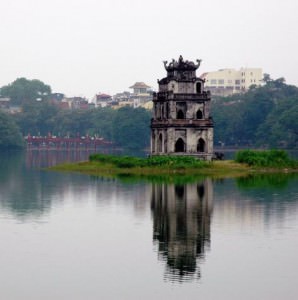 Hoa Lo Prison or the Hanoi Hilton
Don't be fooled – this is no hotel. The infamous prison was established by the French in the 20th century but used by the vietnames to house American prisoners of war, including one time would-be pressident John McCain. It's worth a view for the propaganda alone.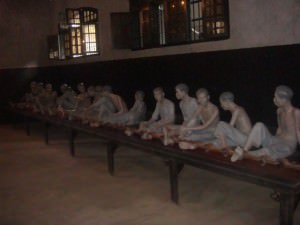 Thang Long Water Puppet Theatre
Live music, Veitnamese history and loads of wooden men bouncing around in a water, what more could you need? You have to book at least one day in advance, tickets are about $5 and it's well worth every cent. The songs are all generally in Vietnamese so don't expect to understand too much! Great experince all the same.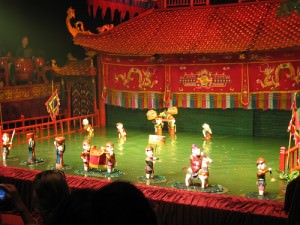 South East Asia is a great start point for any newbie traveler. It's fun, established, there are loads of other backpackers to befriend and cheap holidays to be found. Make sure Hanoi is on your route plans (and remember to get your visa prepared BEFORE you come to Vietnam, no visa-on-arrival). Happy travels!