I'll take your Koh Samuis, Koh Changs and Koh Phangans and raise you my perfect Koh Phayam, an island on Thailand's Andaman coast that the tourist boom seemed to bypass, and it's all the better for it.
I just spent 4 days at what is now my favourite Thai island. Koh Phayam has only recently started supplying it's beachside bungalows with 24 hour electricity (you'll need those fans, it's hot here!) and wifi is an ingenious new invention on the island, springing up here and there, giving you your facebook fix when paradise isn't quite enough.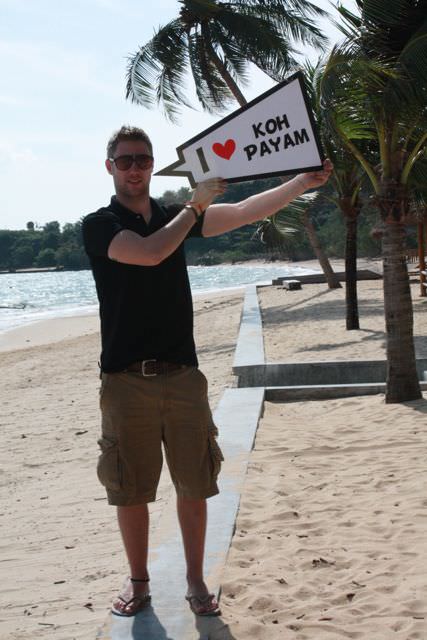 At any given time there's probably only around 100 foreigners on the island, and given that there are about 5 amazing white-sand beaches to choose from, one of which is over 2km long, you'll have a beach seemingly to yourself. Without the tourist hordes the prices have been kept Thai style so enjoy the cheap fruitshakes and local food for a fraction of the Koh Phi Phi prices.
How to Get to Koh Phayam:
First up, you have to get Ranong – the coastal Thai town is effectively the only way to access the island, with ferries running throughout the day.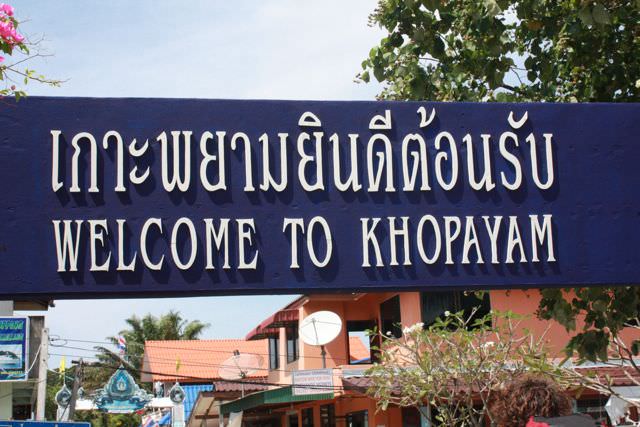 The slow boat leaves at 9am and 2pm from Ranong and costs 150 Baht ($5), it takes 2 hours
The fast boat (speed boat) leaves at 4 junctions through out the day, starting at 9.30am with the last boat around 3pm. It costs 350 baht ($12) and takes 40 minutes.
So now you need to know how to get to Ranong….
How to get to Ranong:
AIR: There is now an airport at Ranong but Happy Air have a monopoly on the route so one way air fares start at $100. Ouch.
TRAIN: No train station at Ranong, but if you're heart is set on Thailand by train, then the nearest station is Chumpon, about 2 hours away by bus.
BUS: Far and away the best option, buses leave Bangkok around 8pm and arrive in Ranong at 6am, giving you plenty of time to catch the first boat at 9am to Koh Phayam. If I were you though, I'd stick around Ranong for a day or two, it's a nice place to relax too.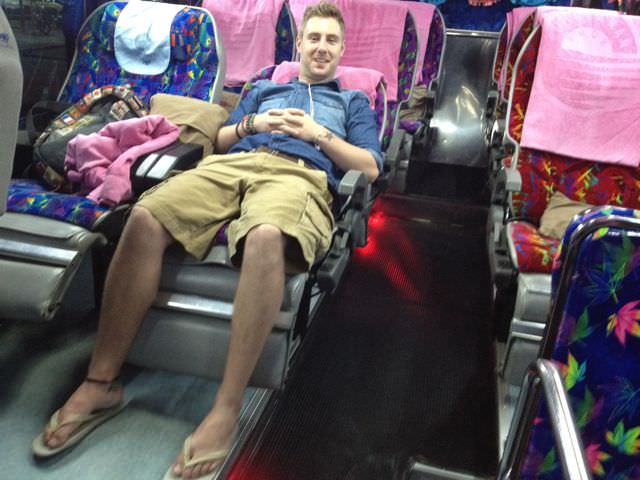 Best Beaches in Koh Phayam:
There are beaches dotted around the island but the best 3 are as follows:
Ao Yai: The flagship beach on the island, 2km of white sand with no ugly resorts of note. There are a couple of beach restaurants and bars (although this is certainly no party island) dotted along the stretch meaning you can spend your entire day here should you choose too. Sunset's not too bad here either 😛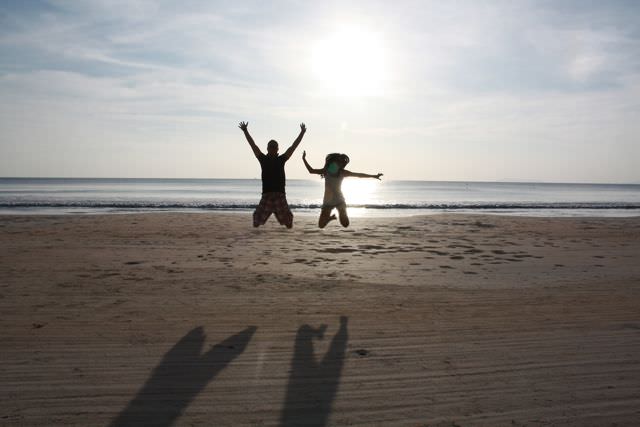 Ao Khao-Kwai: Hat Yai's little brother doesn't match up with size but it's a great combo for privacy yet still with long stretches of white sand. Only a couple of places to eat/drink and you'd be pushed to see 10 other people in an afternoon here. Amazing. This is the perfect spot for sunset, blue skies turning orange, then pink, then red and no-one there to interrupt the moment. Possibly my best sunset experience ever.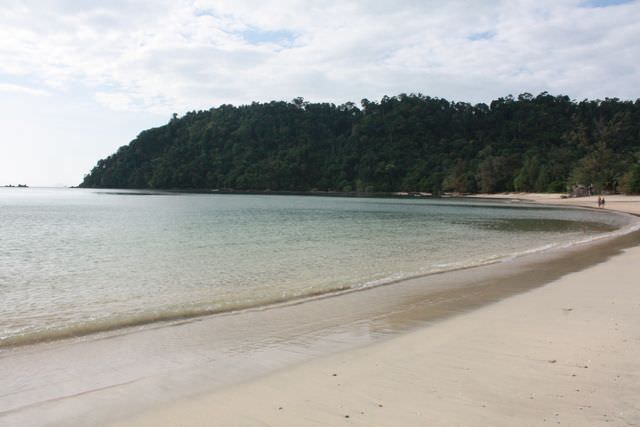 Ao Kwang Peap: A hidden gem of a beach within a hidden gem of an island. This is found in the extreme north of Koh Phayam, after the 'road' has ended you can brush up on your scooter driving skills across the dirt trek. Then a couple of hundred metres walk through the jungle to the bottom of the hill where a resourceful dude has set up a quaint Thai bar/restaurant. The beach is about 90m long, white sand (standard by this stage), crystal clear water and has great snorkeling. Don't miss this out in your trip here.
Accomodation on Koh Phayam:
There is one high-end resort ($130 per night) called Blue Sky just at the pier where you'll land. It's heavenly, wifi, on the beach etc. I was splashing out and stayed here with my girlfriend for a few nights.
Backpacker accommodation is much easier to find though with bungalows all across the island, ranging from 150 baht ($5) for a basic hut with limited electricity and a fan if you're lucky to around 1500 baht ($50) for air-con, 24 hr electricity, western bathroom etc. Ao Yai is your best bet for budget bungalows, for an extra $2 or $3 you can get it literally on the cusp of the beach.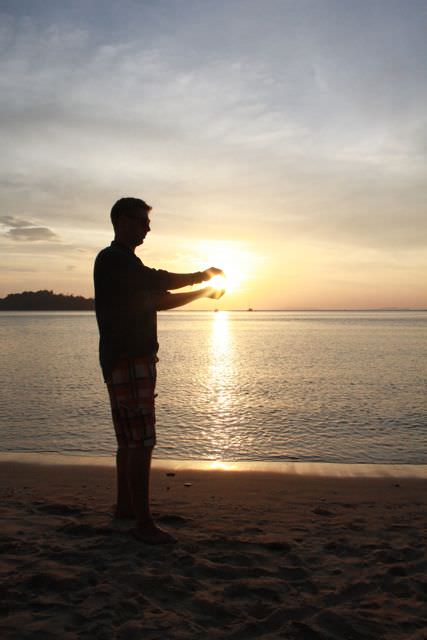 Getting Around Koh Phayam:
Straight of the ferry you can rent a scooter (around 200 baht per day, $7) and from then on you're free to find accommodation, sample the different hotspots etc. If you're not confident on a bike, motorbike taxis are alla round just look for their green or pink vests and call them over, they'll be happy to take you wherever you need to go.
Ok guys, that's all you should need to be convinced to whack this on your Thai itinerary. Just do me a favour and don't tell too many people about it, deal?! Happy travels!