I travel a huge amount each year, most of which is very planned because my schedule is super packed these days. One holiday that I really want to go on again is an RV holiday, the freedom and laid back feeling is second to none. I have been fortunate enough to travel round, Australia, New Zealand and parts of Europe in a camper van – every experience was out of this world.
One trip me and a few buddies are planning now is a couple of months traveling across the US with a motorhome. So many people are interested me might have to have a convoy! Thankfully me and one friend have some good experience with this type of travel, we were going through our checklist the other day getting things ready and I have to say we did a good job.
As we were making the list for our trip, it made me realise how many great little tips I've picked up over the years about motorhome travel. So I knew I should share them with you guys because I wish I knew them on my first RV trip around Australia.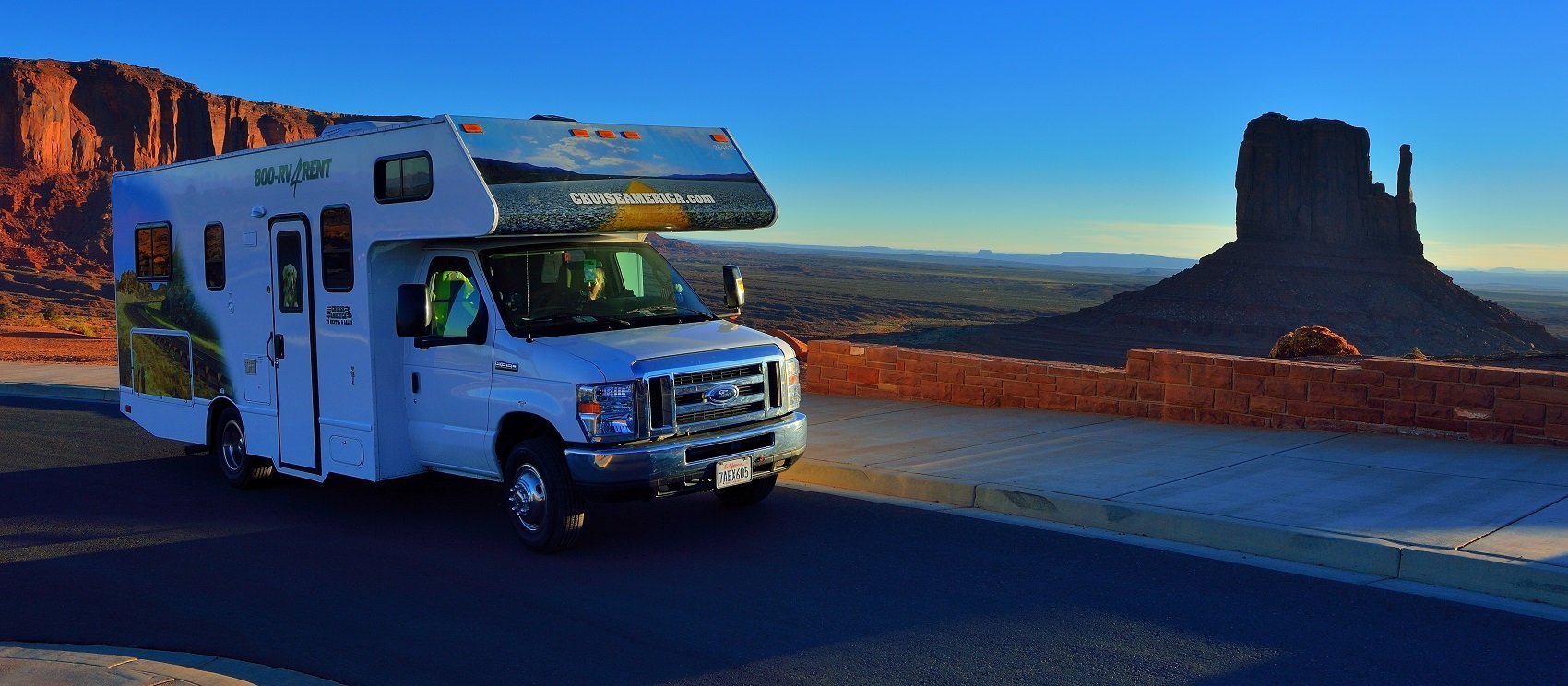 Choosing The RV
The first thing that you must be sure of is that you can actually drive the vehicle you choose! An RV is going to be pretty useless if you can't get it out of the car park. There are difference between a car and a van, the size is always larger and the turning ability much bigger. Ask all the questions you can think of before you make your choice, work out which ones you're able to drive and check out the differences between automatic and manual vans. If you've only been driving an automatic car all your life now is the the moment to try and master a manual. I always go with the easiest Rv to drive.
Pre Trip Gear Check
Before you leave home you should know exactly what's included with your rental vehicle. The best thing to then do is make two lists; one with what you're going to be give and one list with everything that's needed for the trip – it's then easy to see what you need to pack.
After you collect your RV, double check what's inside. You need to make sure that everything you thought would be there is in fact there, if something is missing then simply ask where to find it. Once you've been handed the keys, grab your carefully constructed list and head to the nearest shop to grab last minute extras. Attention to little details can make a huge difference, you don't want to end up in a remote park and discover you haven't packed towels – that's not the ideal start to any holiday.
The Essentials
Ok, so you have the camper of your choice but don't get carried away, no one wants to be driving through little towns trying to hunt down a can opener. So be careful with those list of things you need to pack and buy. Here some essentials that are useful for everyone; wet wipes, knife, repellant spray, sealable plastic bags (good for storing left overs), sun cream, shampoo, soap, chopping board and always bring some sweets! It's important to get your holiday off to the best possible start, so that just leaves you to worry about having fun.

The Freedom
Staying in a camper van can sometimes take a day or two to get used too, if you've made it comfortable then you'll love your new home. The thing you should never forget is that your camper van has a huge number of benefits, the best one being that you have complete freedom and flexibility. If you wake up in the morning and you don't fancy having breakfast where you've parked up, then all you need to do is hop in the driver's seat and head on to the next location you like the look of. There's no waiting for local transport or having to work your travel around a schedule, you're in complete control.
Travel Partners
This is essential because let's keep it simple, you're going to be living very close together for the duration of your trip. If you're going with your partner then you will truly learn if you're meant to be together, if you can live in a camper van traveling around then you'll be partners for life! If it's with your kids then make sure they have done some long journeys before upgrading to ta full on road trip, getting them used to long stints in the car and camping is always a good idea.
If you're heading out with friends then you really need to make sure you get on very well indeed. It's never a bad option to hire more than one RV if there's a big group of friends going, the extra space will be much appreciated by the whole gang. It also gives you the opportunity to bond with family and friends, many an hour will be traveling, entertaining one another and mucking into cook plus more. On a wet rainy day, you learn a lot about your fellow travellers.
The above tips will help you and your travel partners have a superb RV holiday. My family loves every holiday road trip we go on, we have fun, laughs, a couple of tears but most of all we have a family adventure. I advise all families and groups to try this type of holiday at least once, I'm sure once you've experienced one trip you'll be ready for much more.
Have you been traveling around America in an RV? If so, I would love to hear all about your tips, experiences and stories. I think it's great when we, as a travel community, can share our first hand experience to help others plan their trip better. Thanks for sharing guys, I'm looking forward to reading them all and hoping uncovering some real gems. Just pop your thoughts in the comment section below.