Have you ever thought about hopping on one of the  relaxing river cruises throughout Europe? Begin a great European adventure on a grand river. River cruises around Europe have become a popular and unique way of touring the Old World. From the comfort of a private balcony or on the outdoor restaurant on the top deck, sail by fine architecture and under the ancient brigs of stories and movies. There will be no sea-sickness on board luxury ships, that smoothly cruise along rivers and lull you asleep in cabin beds. Offering resplendent views of unspoiled countryside and magnificent cities, the best way to tour Europe is along the rivers it was built upon.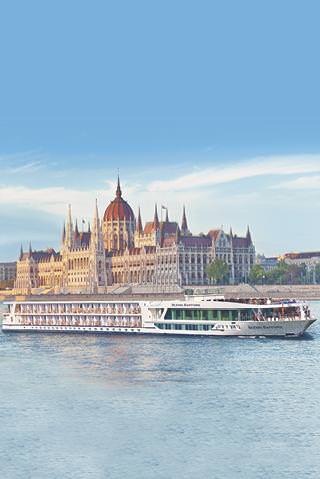 The Rhine, The Seine and Waltzing the Blue Danube
Undoubtedly, the Seine around which Paris is framed, conjures images of couples passionately in love relaxing with champagne on a gondola while a French man sings and paddles behind them in a stripy jumper. The blue Danube more often mimics the grey sky overhead, but romance still beckons that couples waltz along the embankment. The Rhine stands as the longest river in Europe, meandering through a mass of countries. Say goodbye to traditions and experience the pillars of Europe aboard decadent cruise ships. Relax on board luxury river cruises throughout Europe indulge in old-world customs. Refined and classic, features on board are skilfully designed to bring palatable delicacies as you drift by some of the finest architecture in Europe.
Cruising Hotels
Choose between one of many cruises and destinations. Each vessel is equipped with all the necessary tools to make your journey comfortable and relaxing. Amenities include full spa with treatments ranging from massage to facials, spa pools and saunas. A relaxing environment is created in restaurants and bars with ambient music. Choose from sumptuous five course means and he finest champagne to more modest dining and the beers from local regions. Take in flavours from all over Europe with specially designed means that represent the region passing by. Packages can be all-inclusive, meaning less worry and more time relaxing on the cruise.
While aboard a relaxing river cruises throughout Europe,   there are excursions available which can be organised privately or through the on board services, including many UNESCO World Heritage Sights. Feel free to unwind and shop in the quaint towns during rest periods as most mileage is covered during the night.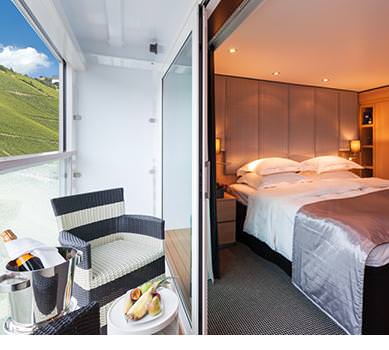 Accommodation on board is the ultimate in decadence. All rooms are en-suites and several room types are available. Rooms have private balconies for private viewing of the scenery. The suits provide a romantic escape dreamy star-gazing couples enjoying moonlit dinner and drinks. Vessels are small offering the feel of a boutique hotel and ensuring that there is sufficient staff to fulfil your needs. For all around care make use of the Butler service that can be requested as an addition to the trip, but is sure to aid your ease into a relaxing and restful cruise.