Unfortunately most backpackers who travel in Nazareth simply see it as a one day stop, but they're wrong, you need at least 3 days to explore the region possibly more! I used my stay at the amazing Fauzi Azar inn as a base and took public transport to the places of note in the North of Israel and that's a great way to plan your trip.
3 day trips that you can do from Nazareth are Haifa, the Sea of Galilee and Akko, none of which you'll want to miss! First up, I head to Haifa.
Haifa:
Haifa is the 3rd largest city in Israel and it's right on the coast., north of Tel Aviv. It's only around 1 and a half hours from Nazareth ($4 on a public bus) so getting there is no stress at all.
The main sites there is without doubt the Shrine of the Bab. Continuing the unique religious  sites in Israel, this is one of the centres of the Baha'i faith. Bahia's number more than 7, 000, 000 around the world and they essentially believe in that every spiritual leader from other religions (Jesus, Muhammed, Budda/Prince Sidartha) were all prophets, coming to earth at a time when your minds could handle that level. Then the Bab came along, he was the last prophet predicating when the last and true.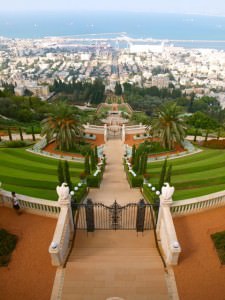 Baha'I leader would come. This was only in the 19th century so it was pretty recent, he was finally exiled and died here, where his remains have been buried. The Bahai'I gardens and world centre have now been built around the tomb, creating quite an awesome site, overlooking all of Haifa.
The Germany colony is well worth a wonder around too if you have time, grab yourself some beer and sausages and relax.
Overlooking the entire city is Mount Carmel, it's possible to get to the top either by a sweltering hike or by cable car. If you go to the 30th floor of the Eshkol Tower you're rewarded with unprecedented views of the whole region.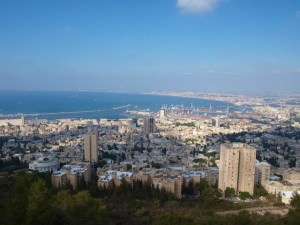 Akko (Acre):
The old city in AKKO is yet another UNESCO world heritage site. There are direct buses from Nazareth once again (and Haifa if you want to do both towns in one day, possible but tiring, make sure you set off early).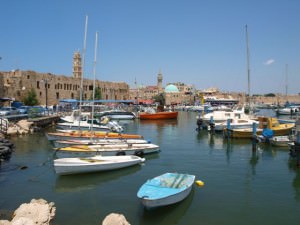 To enter the old city you buy a combined ticket for around $7, that gives you access to most of the sites, and an audio guide is included. The Old City's highlight include Jezzar Pasha mosque (an additional $3), the Tunnel of the Templars which runs under the entire old city, the Hall of the Crusader Knights and the Museum of Underground Prisoners. This place oozes history so you'll need at least 3 or 4 hours to wander around.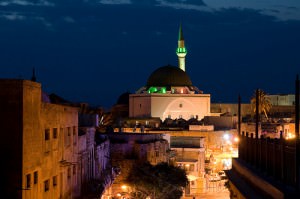 Just outside the Old City are the remains of the founder of Baha'ism, The Shrine of Baha'u'llah. More Baha'i gardens have been built around his tomb and while they aren't as impressive as the sights in Haifa, they're ever bit as important.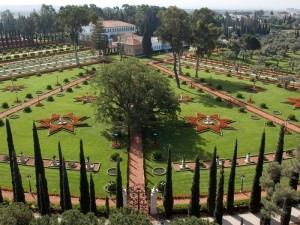 Sea of Galilee:
The largest freshwater lake in Israel and very famous due its Gospel associations with Jesus. People make pilgrimages here throughout the year on religious grounds, although to be honest more people come to drink beers and lounge by the lakeside! There are a few quaint towns to spend your daytrip from Nazareth here, most of them are nondescript but allow you to go for a dip and eat hummus and pitta in local eateries. If you're up to it, check out Mount Arbel during your day, it's a steep climb but the vistas across the Sea of Galilee are breathtaking!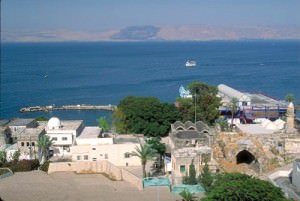 There are 3 awesome day trips from Nazareth that would take at least 2 days to see. The north of Israel is such a beautiful area of the country, it's a shame people don't linger here longer, hopefully this will start to change their mind! Happy travels!