Another UNESCO world heritage site national park in Croatia, and along with Plitvice, one of the two highlights of my time in the country.
Krka is less than 100km from Spit so a day trip is eminently doable, although the day tours run at around 450 Kuna ($75) so steer clear of those! Bus or car rental is a much better bet.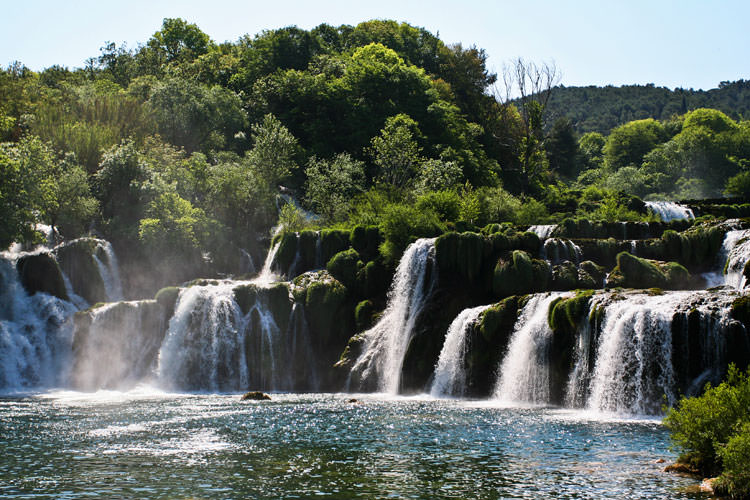 Krka is Plitvice's little brother, the sites aren't as impressive BUT there are far less people and, more importantly, you can actually swim in the lakes and waterfalls here, and they are beautiful. So while the majority of holidaymakers flock to Plitvice, Krka is comparably empty, don't miss that opportunity.
The ticket prices for Krka National Park are:
Adult 100 ($16)                   Student 70 ($12)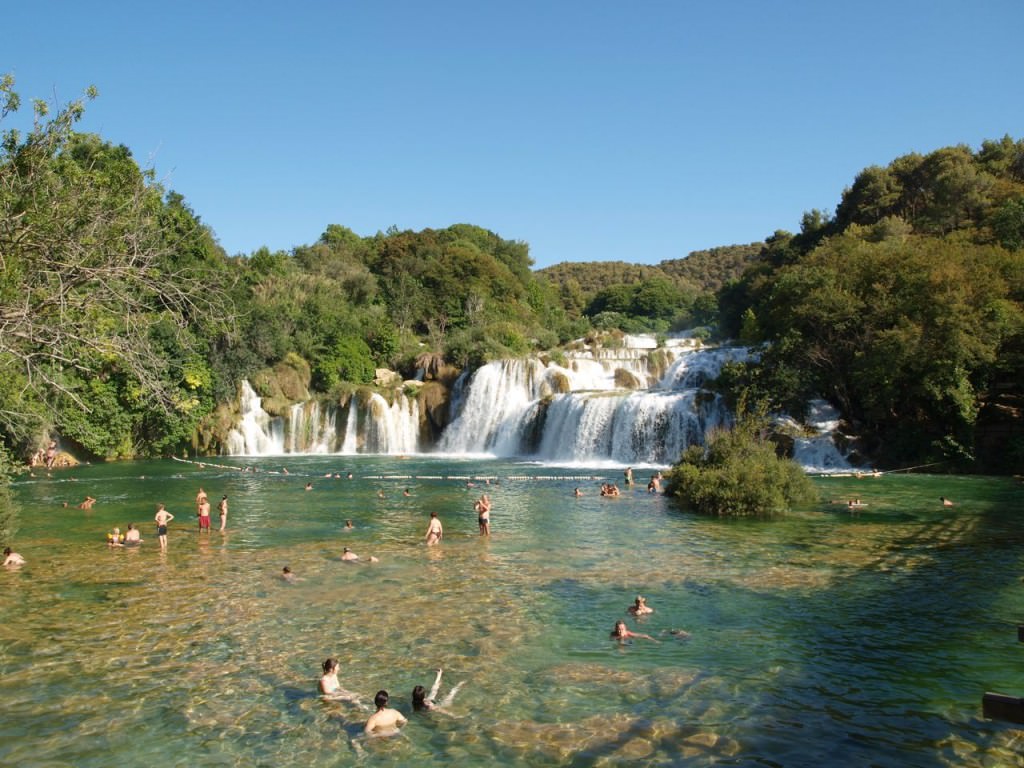 When you get to Krka town, which is a beautiful little village, you walk to the pier and jump on a boat. The boat is free, and takes you the 20 minutes are so to the national park, where you buy your ticket. This is a gorgeous part of the world, and even the boat ride is mesmerizing, making your way through a beautiful gorge.
You pull up, buy your ticket, and then another 100 metres on you get welcomed by the roaring sounds of a huge waterfall. Then you see it, and it is spectacular. A gushing, powerful, waterfall plunging into a lake where you're free to strip off and jump in (a welcome break after not being allowed into the water in Plitvice).
The park goes on deeper and you're free to stroll further, see more waterfalls but the only swimming section is the first area. The park is open from 8am until 8pm so if you're really keen on getting the place to yourself, the first and last hours are literally almost empty, even in high season. I was there around 6pm and there weren't too many people.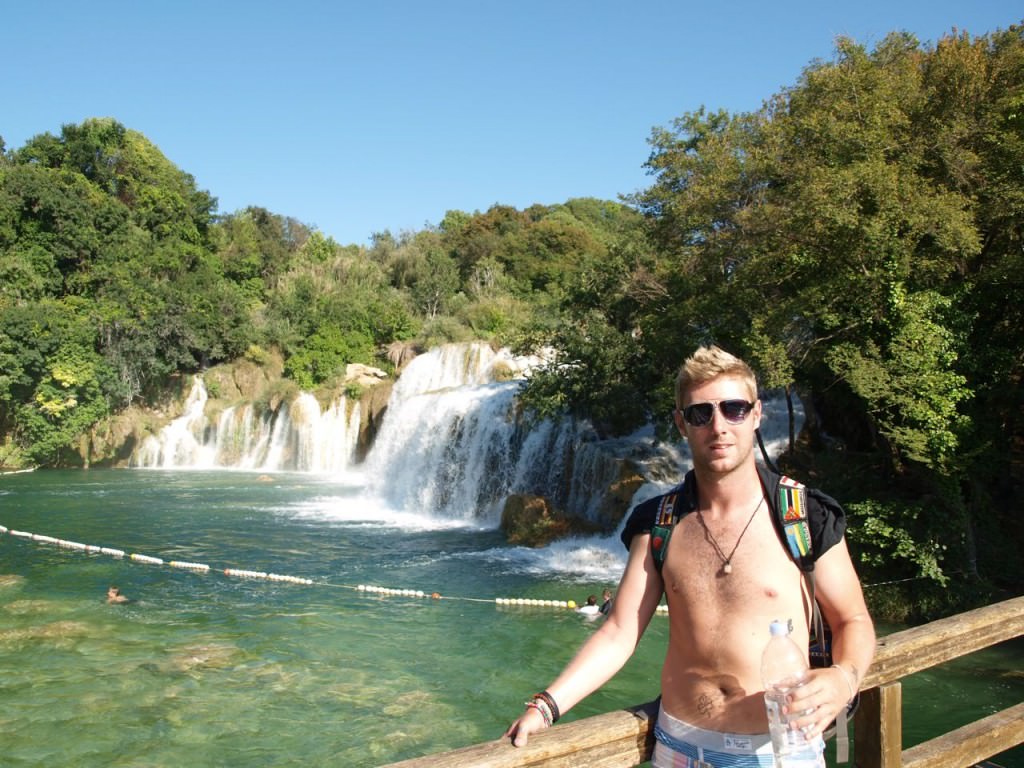 I couldn't choose between Krka and Plitvice, they're both just so amazing. If you're pushed for time, cut out some of the boozey islands and make sure you visit both these parks, they're nothing short of extraordinary. Happy travels!