I had heard a rumour that Borat's home town (from the movie) was actually filmed in Romania, and with a rental car already sorted, in true tasteless fashion I sought it out with some serious vigour.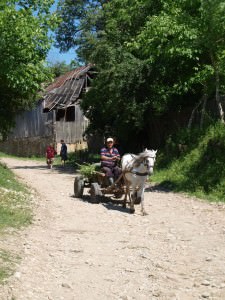 After some online research we found out that the filming was done at Glod in southern Romania. After spending the last few days road tripping around Transylvania it was time to venture back to Bucharest si I figured we could swing by Glod en route, and pay a visit to Borat's wife.
So Glod, it turns out, is about 100km north west of Bucharest, near a big town called Trondevista. After taking some dubious roads, and thanks to my iPhone's google maps we managed to find it eventually, now this is truly off the beaten path.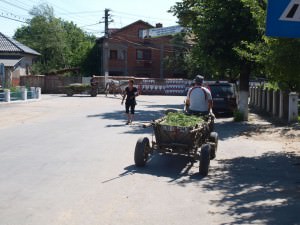 Drive up a country road, another country road, past a horse and cart, down a lane and up a cobbled, rocky path and we arrived. I drove around the town for about 20 minutes with my mates, getting the strangest looks imaginable, hostile even.
In all honesty, I guess I'd be pretty pissed off too if a Hollywood movie told me my town was gonna feature in a TV show documenting life in rural Romania only for the truth to transpire that you're shown as a Kazakhstani inbred village, home to "5th best prostitute in all of Kazakhstan, very niiiice". Apparently they each got paid $50 for this little stunt. Ouch.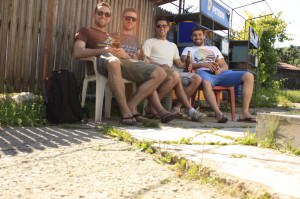 A few snaps later and the guilt was setting in so we thought of a different plan. We went to the only 'shop' in town, bought 4 beers and sat in the back garden of the vendor drinking our cold drinks in the Romanian sun, Borat's town bustling past us, with the sun shining down – it was another one of those moments of clarity when you're thankful for opportunity to travel.
True, the town was rural, beaten up, rough around the edges but in the end it was  just as nice to experience a 'real' Romanian village as it was to be snapping pics of a place where Borat was filmed. And it doesn't get more real than this. Happy travels!