Curious how to spend 1 day in London? Here's an AWESOME walking tour I designed.
Waiting, waiting, waiting – it's the opposite of what you want when you're travelling, but when you're stuck waiting for your flight it seems like all you can do.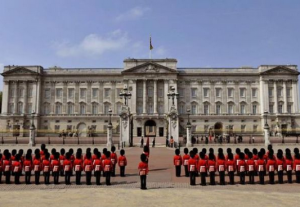 Not so in London, England's bustlingly diverse capital that can tide you over until your flight arrives.
Let's face it – while places like Gatwick Airport are teeming with handy features like cafes, restaurants, the Gatwick meet and greet and taxi services, no one wants to be trapped inside a terminal when they could be living life out on the streets of London.
So, what attractions can you pack in on a day trip to England's capital?
Shopping
There's little better than a spot of retail therapy when you're waiting for a flight. And, as you might expect from a city as huge as London, there's almost no end to the amount of trendy boutiques and shops on offer.
For the music enthusiasts amongst you, give Rough Trade East on Brick Lane a go. Featuring a vast record collection and free gigs in the evening, it's one of the hipper hangouts in the city.
You can also find a classy set of clothes shops on Brick Lane to fulfil your fashion needs, with vintage boutiques like The Lazy Ones and The Mercantile offering high-quality trends to make you look as good as the London and Paris Fashion Weeks combined.
Fine dining
"Food, glorious food!" exclaimed tiny peasant boy Oliver Twist, and he was only wanting a bit of gruel. Just imagine how delighted he'd be if he hit up one of these top restaurants in London.
First off, there's 10 Greek Street, which rightly takes pride in gaining the highest possible rating from the food critics of Time Out magazine. With a menu that changes by the season, the portions may be small, but they're also some of the best tasting in the nation's capital.
Then there's the Cah Chi, a restaurant with an authentic Korean menu offering full flavours and a warm atmosphere that, like the best restaurants, will leave you pining for another visit once you're done.
Cool culture
There's a load of places in London that are obvious to recommend – Downing Street, The National Gallery and Buckingham Palace, to name but a few – but everyone knows about them. Let's get a bit less predictable.
If you're a sporting fan, then a quick tour of the Lord's Cricket Ground or Wembley Stadium should tickle your fancy, showing England's proud heritage of athletic achievement.
On the other end of the scale, you can have a wander around the house of the world famous inventor of the dictionary, Dr Johnson. If nothing else, the journey will give you a real appreciation of where one of the most important books ever written was created.
No matter where you choose to visit, make sure you make your stopover in London a memorable one. Who knows? Next time, you might even want to make your visit even longer.