WIX is a great website builder for Beginners
If you've gone on to Google and done a quick search of website builders or you've looked for a free website builder then I am pretty sure you will have come across WIX. It's probably top of the list because these guys are not messing around when it comes to putting themselves out there.  I even saw one of their ads on Google, that aired in the US, with some superstar athletes and other A listers. I recently tried out WIX to build a website and I was really surprised by how much I loved it. The other major thing was that it was so easy to use – for a tech amateur like me that is super essential.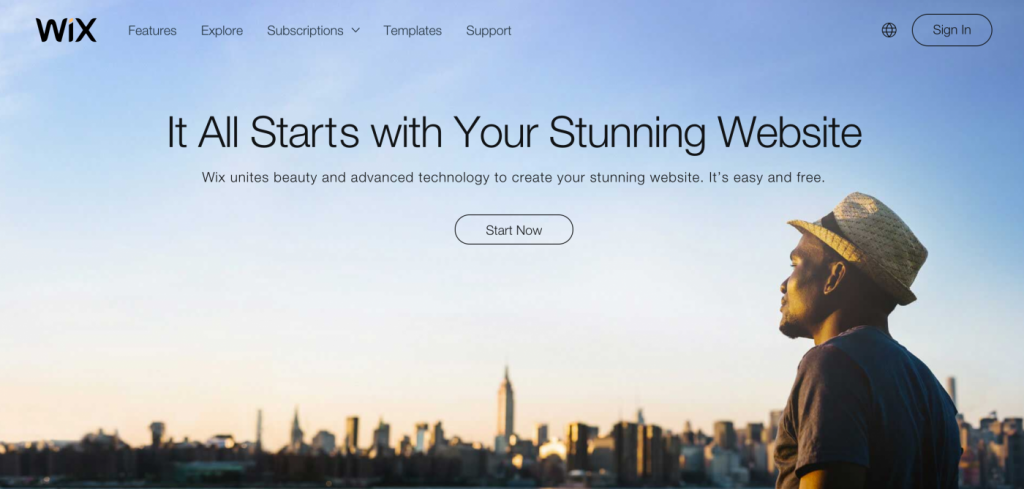 So, we know these guys are bringing their A-game when it comes to marketing but let's look past that today and focus on what they can offer us. Nearly all WIX users love the features that it offers, I would go as far as saying that it's probably the simplest backend to use on the market right now.
So before we get started you need to ask yourself – what type of website do I want to build? Is it for a small business, an online shop or are you looking to start up a new blog? Once you've got it clear in your mind what the purpose of your website is, it's time to start thinking about your budget, and how far you can take this project based on your experience level.
Now we're set and ready to go, so follow me and let's take a look at the performance, features, tools and everything else that WIX is offering us, so that we can come to a decision if it's the website builder to use.
How many people have built their site with WIX?
It's always a good idea to see how many people have registered and used a website builder before you choose one. WIX has over 100 million people signed up – that's a pretty big positive! Since it's launch this website builder has grown rapidly. This rapid growth is down to the clean, simple interface and also the tools that everyone (including tech dummies like me) can easily figure out.
The Features
One of the best features I came across is the drag and drop editor. This feature makes the process of building a website much faster, and you don't have to be concerned with the dreaded task of coding!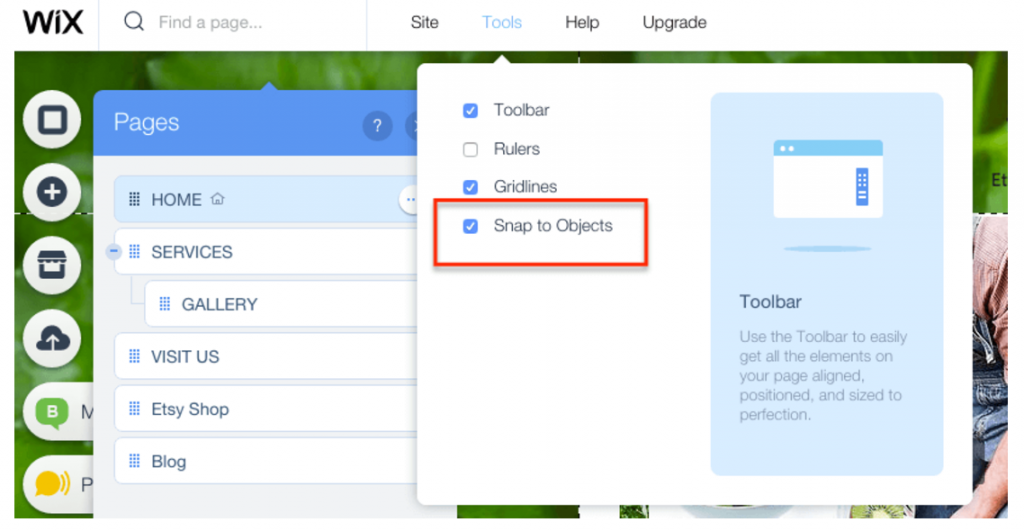 Then there are the features that come as standard on most website builders out there; adding a new page, inserting a video, customizing blog posts and much more. Where WIX again stands out is the app market, this grows your feature massively. With this feature you can find options such as ecommerce, marketing, accounting, social media amongst others.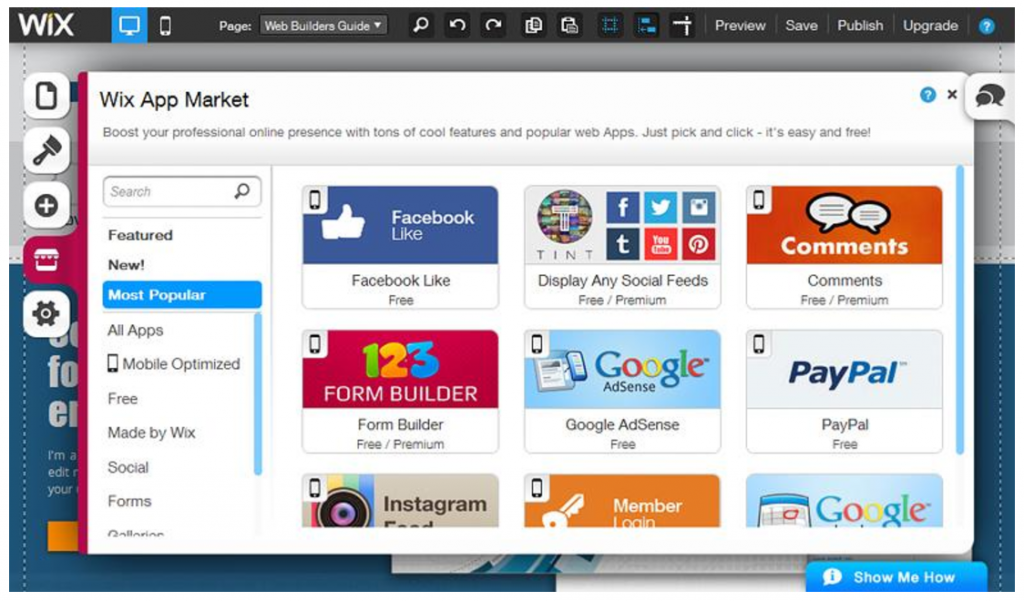 On top of all of this there is even a platform you can use to make bookings through your site, this is of particular interest to dentists, fitness clubs and a while host of other professions.
It's Easy to Use
The drag and drop function, that I mentioned above, is like nothing else out there. Everything just snaps it to place perfectly and it's extremely easy to use the menu. You never have to even think about going near any type of code when you use WIX, that's awesome news for people like me.
The Pricing
Over the years WIX have made it easier for us users to see how much we will have to pay – they use a flat fee for each of there plans and give it to you as a monthly rate. WIX gives us quite a bit of freedom to choose what we want because they have set up a great variety of plans to compare.
When you first get started on WIX you get to setup your website for free, but that doesn't mean you'll have your domain name of hosting set up. It's there to test out the builder and see what you think. When you are ready to move forward it's always a good option to take the yearly plan over the monthly plan because it's more cost effective.
The Templates and Designs
The WIX themes may not blow you away but they are absolutely ideal for informational sites or small businesses.. The designs are very modern and there are plenty to choose from.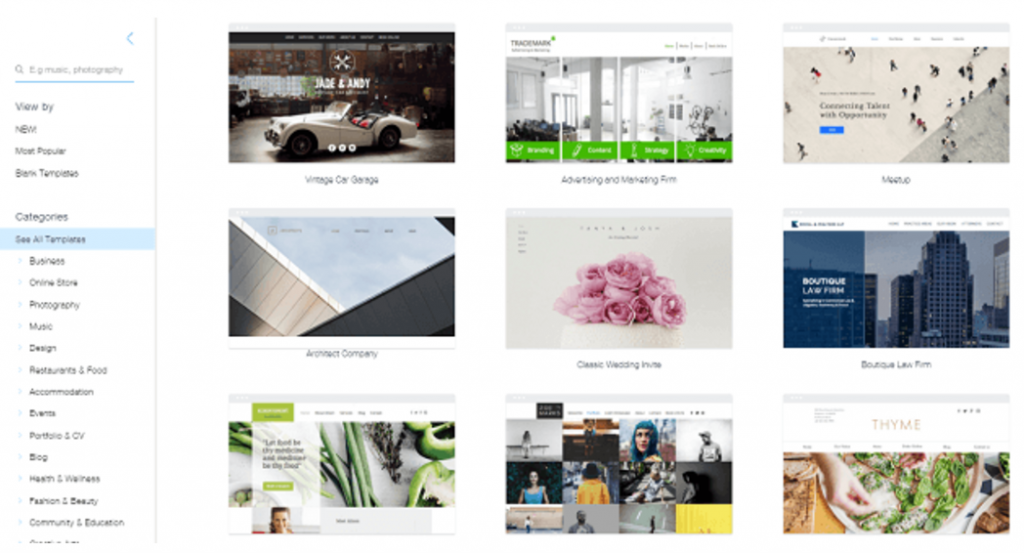 In Conclusion
So, having gone through all of the above information I think it's quite clear that WIX is the best website builder out there right now. If someone like me can build a website using this builder then anyone can! Just writing about it again and going through how easy it was makes me want to hop back online to create my next project.
I really can't recommend this website builder enough. Gone are the days when building your own website seemed like such a daunting task and in are the days of making it simple – WIX are at the forefront of making things easy for you and me.